Top 15 Hype-Worthy Cars at the 2018 New York Auto Show
Number one will surprise you.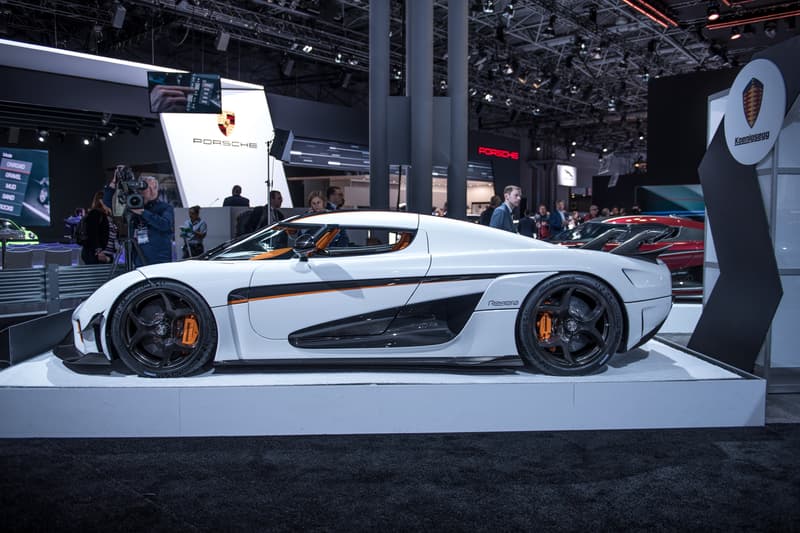 The New York International Auto Show doesn't have the exotic flair of unveiling super- and hypercars like the Geneva Motor Show. It doesn't even really have the showmanship of the Tokyo Auto Salon, however, it brings along a couple of surprises, announcements and debuts that's occasionally worth mentioning.
This year's New York Auto Show has its fair share of multimillion-dollar automotive toys. There are also luxury cars that would be better enjoyed with a driver and some quirky out of left field vehicles that are just as eye-catching as some of the fashion we cover here on the site. The NYAS is a yearly tradition to most auto fans here in NYC so we went on ahead to compile a ranking of the top 15 cars definitely worth seeing for those planning to attend. The event opens to the public tomorrow, March 30, and will run until April 8 at the Jacob K. Javits Convention Center in Manhattan. Check out the NYIAS' website for more info on times and ticketing.
15. New York City Department of Sanitation Street Sweeper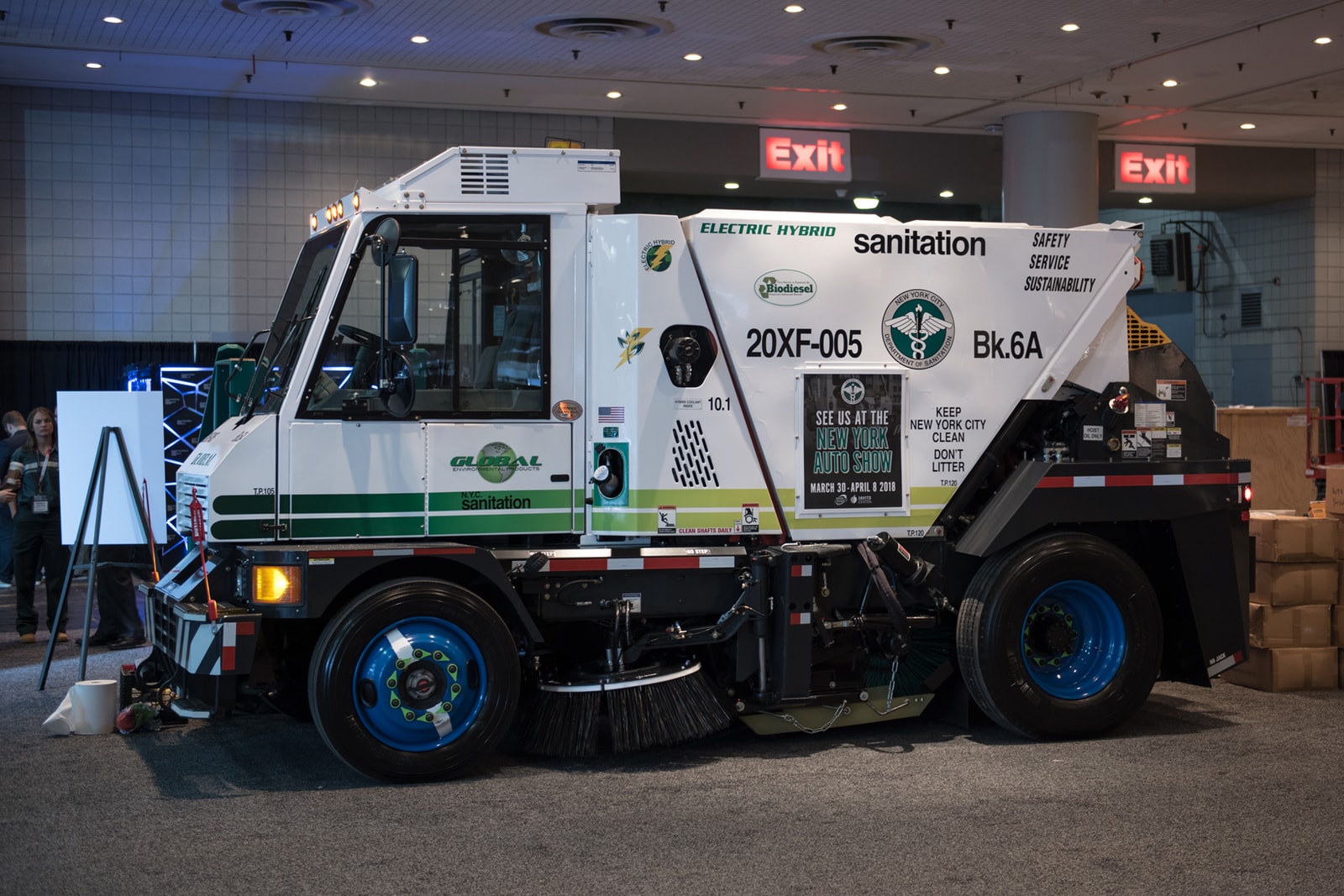 This is not a joke. For the last several years, the NYPD and FDNY have shown off historical vehicles from their archives. This year, DSNY has brought along a street sweeper into the lower level of the exhibition hall for the public to enjoy. Take this chance to snap that photo of yourself wearing Heron Preston gear next to the vehicle from the department that inspired it all.
14. Ultima EVO Coupe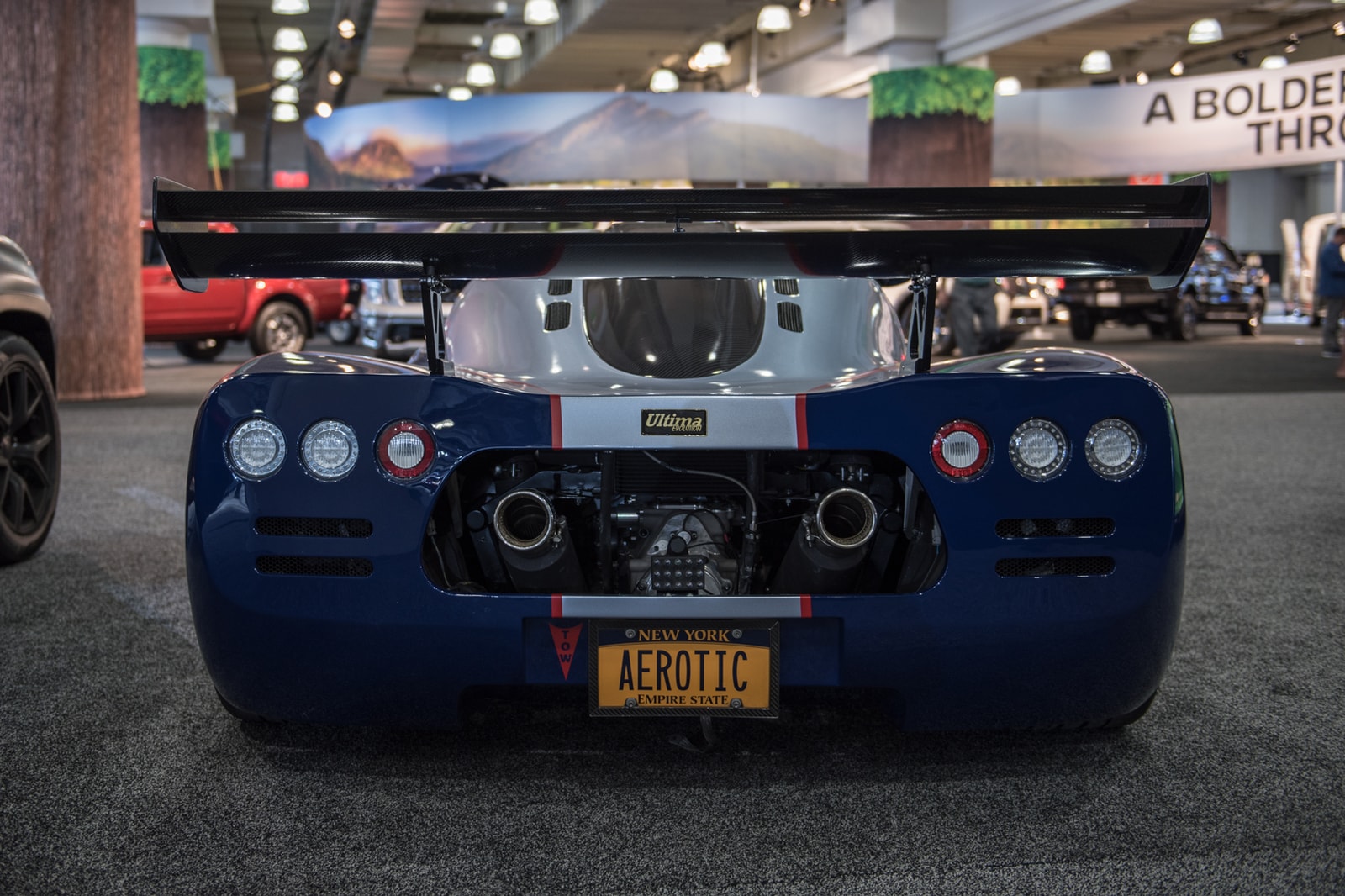 Ultima, a British manufacturer, has a storied racing history that even few enthusiasts will know. In 1991, the company sold two of its Mk3 kits to McLaren which eventually were used as prototypes to develop the McLaren F1 (the world's first million dollar car). One of the company's more contemporary models, the EVO Coupe, is on display in the lower level of the show and gives fans a rare chance to see that size doesn't necessarily mean lack of power — the car does 0-60 mph in 2.3 seconds with a top speed of over 240 mph thanks to a 1,020 horsepower supercharged LS V8 engine which puts down 920 lb.-ft. of torque.
13. 1967 Bizzarrini P538 Race Car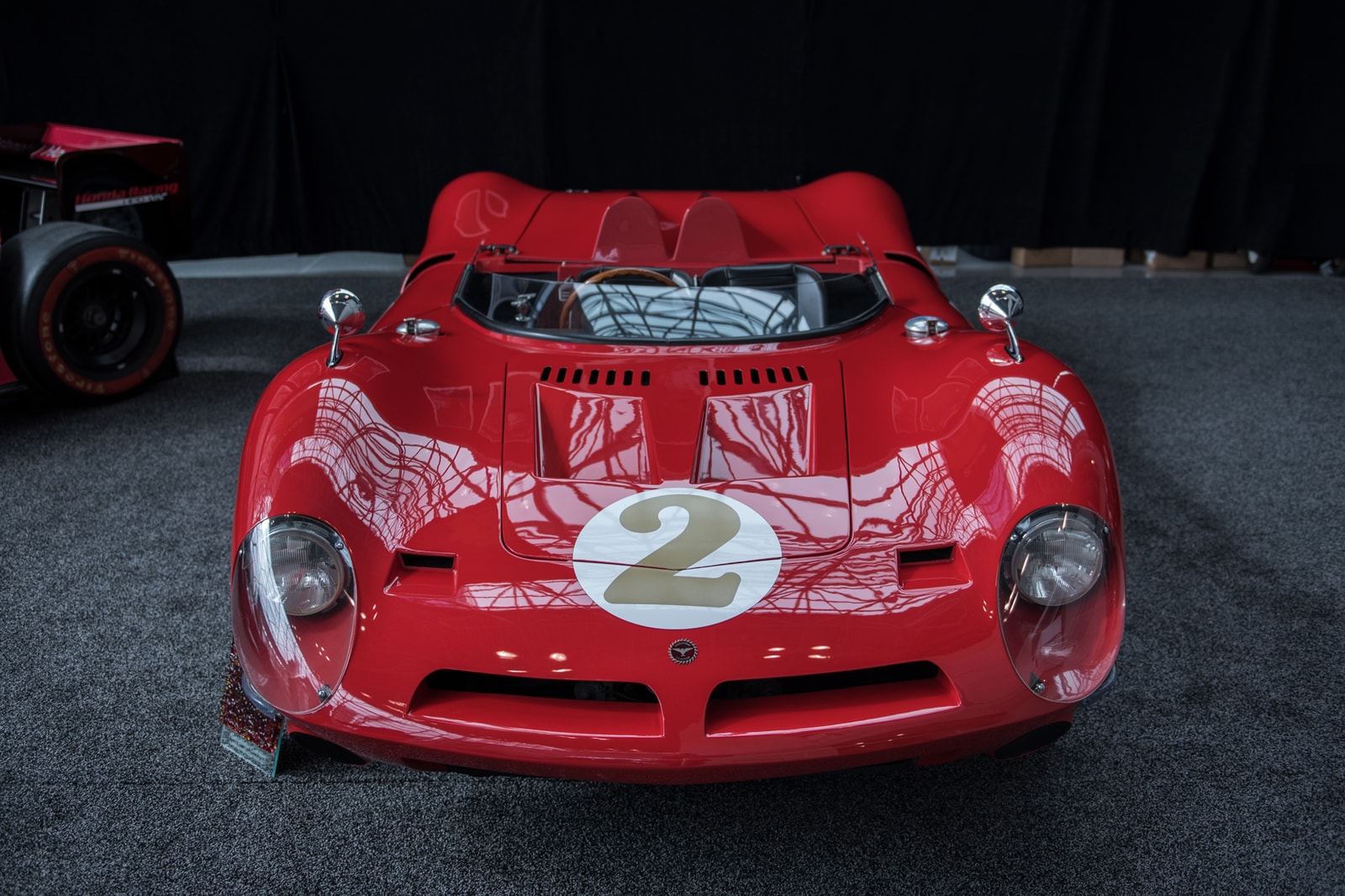 The Saratoga Automobile Museum brought out an extremely rare race car to the show this year. One of six in existence, this creation designed by Giotto Bizzarrini — the designer behind the iconic Ferrari 250 GTO Berlinetta and Lamborghini's V12 engine — is a track beast that was originally built for Can-Am and Le Mans competitions. Fittingly sporting a Lamborghini V12 and with so many design elements that later influenced Italian classics, this is a masterpiece worth checking out.
12. 2019 Toyota Racing Corolla Hatchback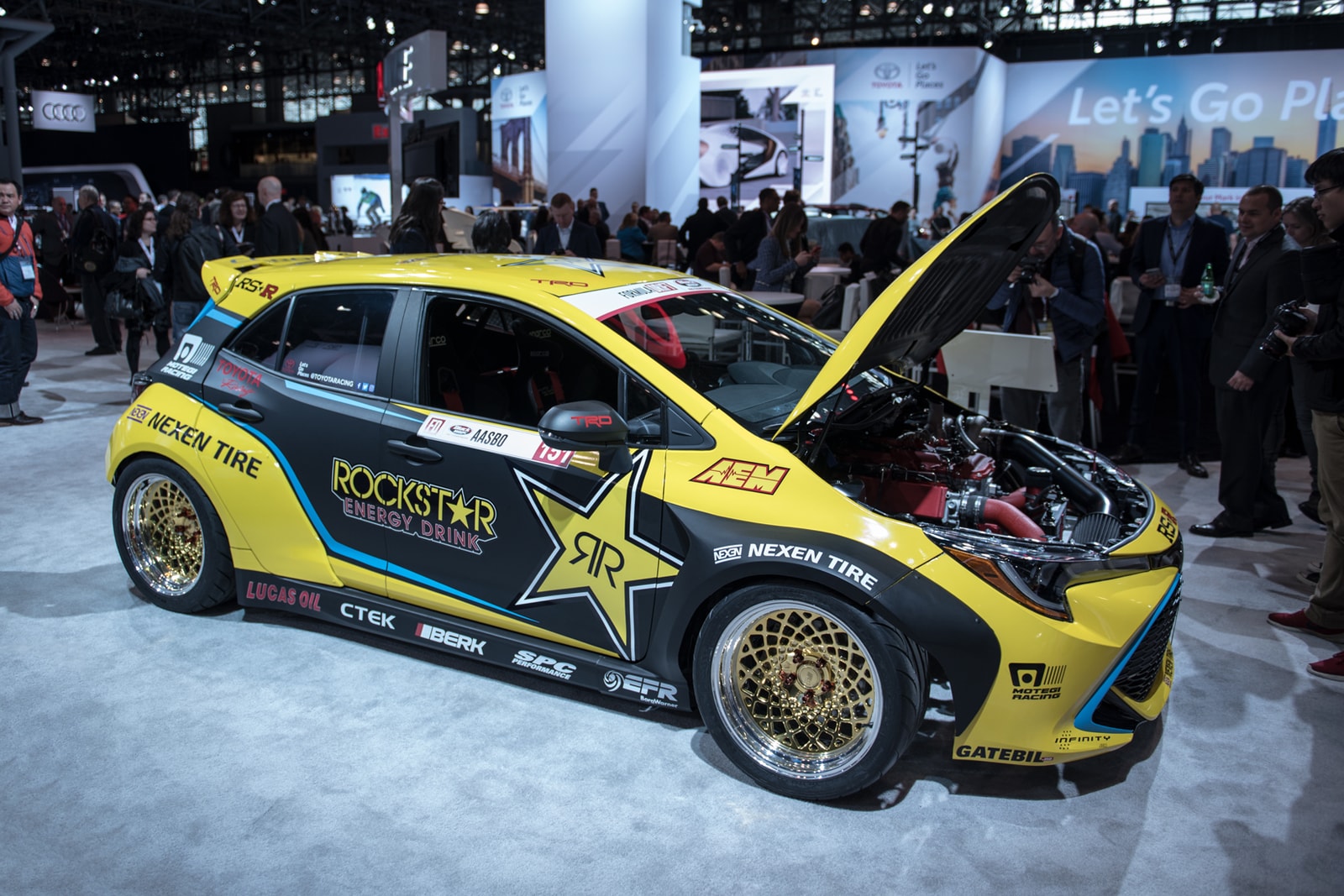 It's not every day that the public gets to see a competition car for the upcoming season. Toyota Racing Development (TRD) brought out one of its big boy toys to NYIAS in the form of Fredric "The Norwegian Hammer" Aasbø's 2019 Corolla Hatchback for Formula Drift. With a bright yellow paint job, a gutted interior featuring a plethora of Sparco necessities and gold-spoke Motegi MR406 rims, needless to say, this isn't your parents' Corolla. Producing 1,000 hp with 850 lb.-ft. of torque, the engine is a four-cylinder turbocharged Toyota 2AR. Look for this build in the main hall by the Toyota booth.
11. BMW i8 Roadster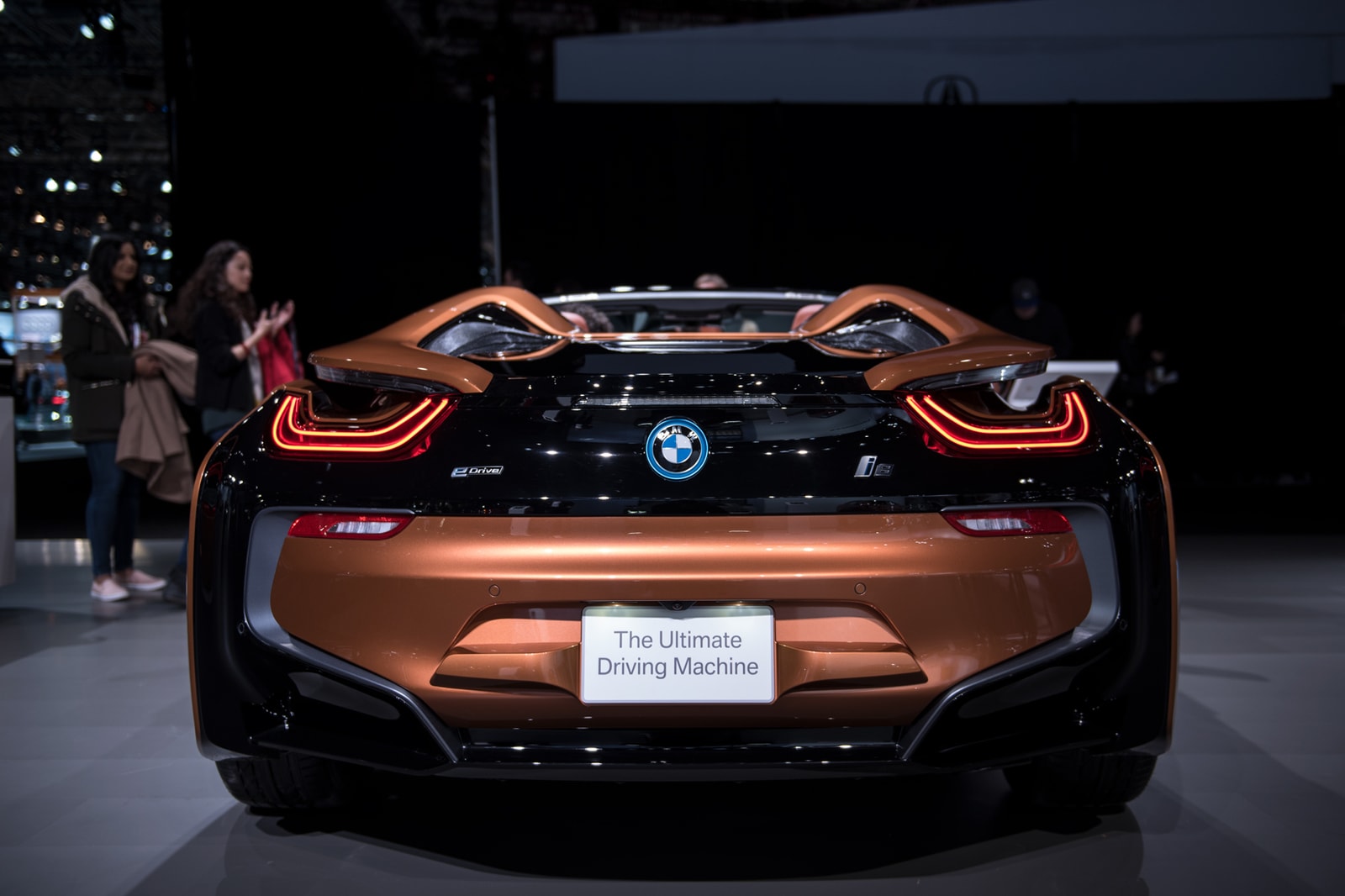 We wrote about the BMW i8 Roadster last month along with its price tag of nearly $165,000 USD. When you see the car up close, it's clear why BMW is charging such a hefty price for the hybrid. The E-Copper paint job is complemented with distinctive shapes and angles on the exterior of the car. Making sure to catch your attention right away, the gullwing doors are a fitting way to look like a boss getting in and out. Visit the BMW booth to see and possibly get inside this ride.
10. Mercedes-Maybach S650 Cabriolet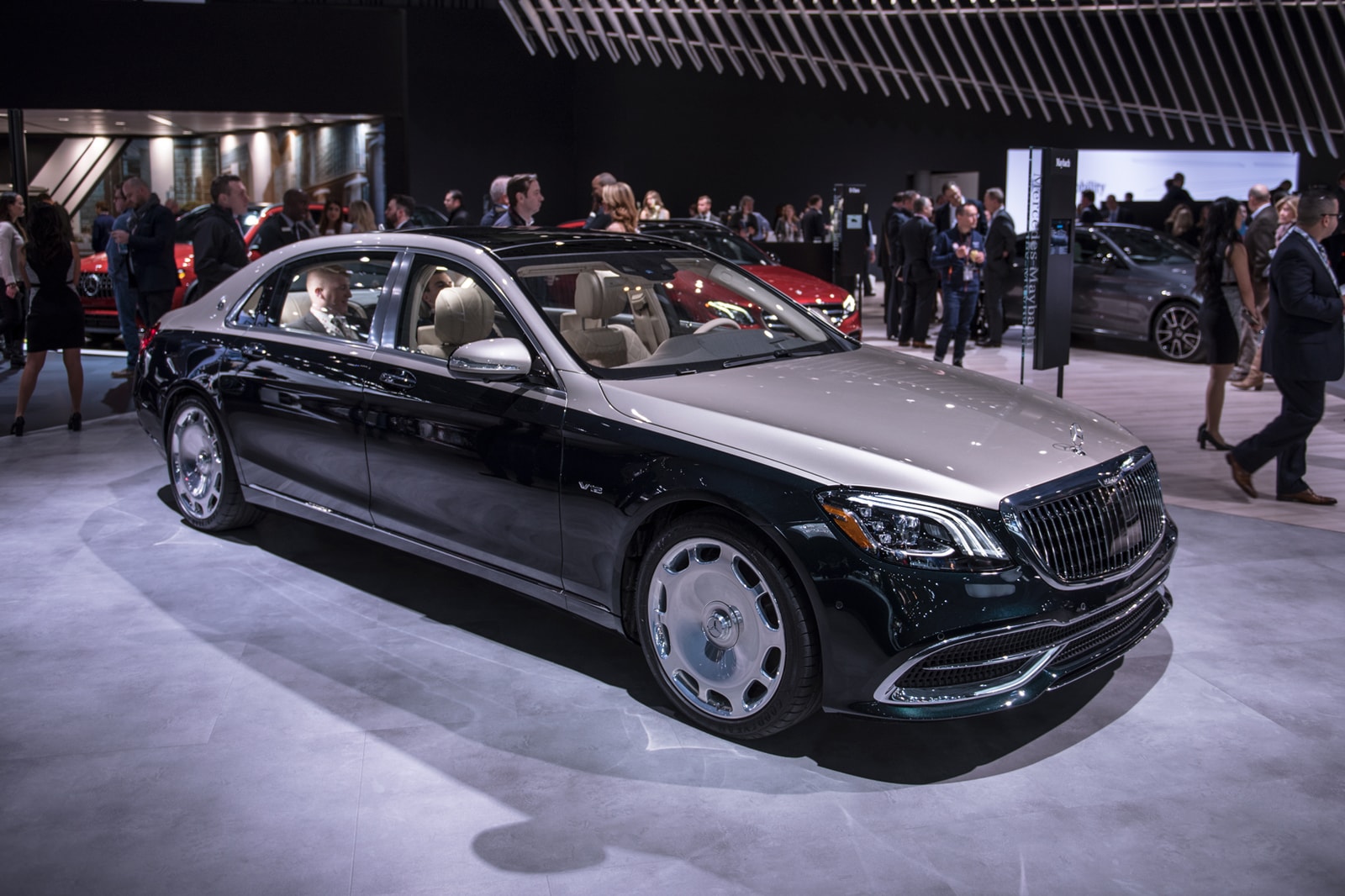 Mercedes-Maybach introduced its new line of S-Class vehicles ahead of the Geneva Motor Show earlier this year. But no amount of pictures can do this car and its interior justice. If you want to flaunt the rapper/mogul lifestyle, the rear seats of the S650 are the place to turn up for the 'Gram. With fully adjustable Nappa leather seats, wood trim and an entertainment system, it will feel like you'll never want to step out. Even better, the full matching luggage and accessories set is on display too.
9. Porsche 911 GT3 RS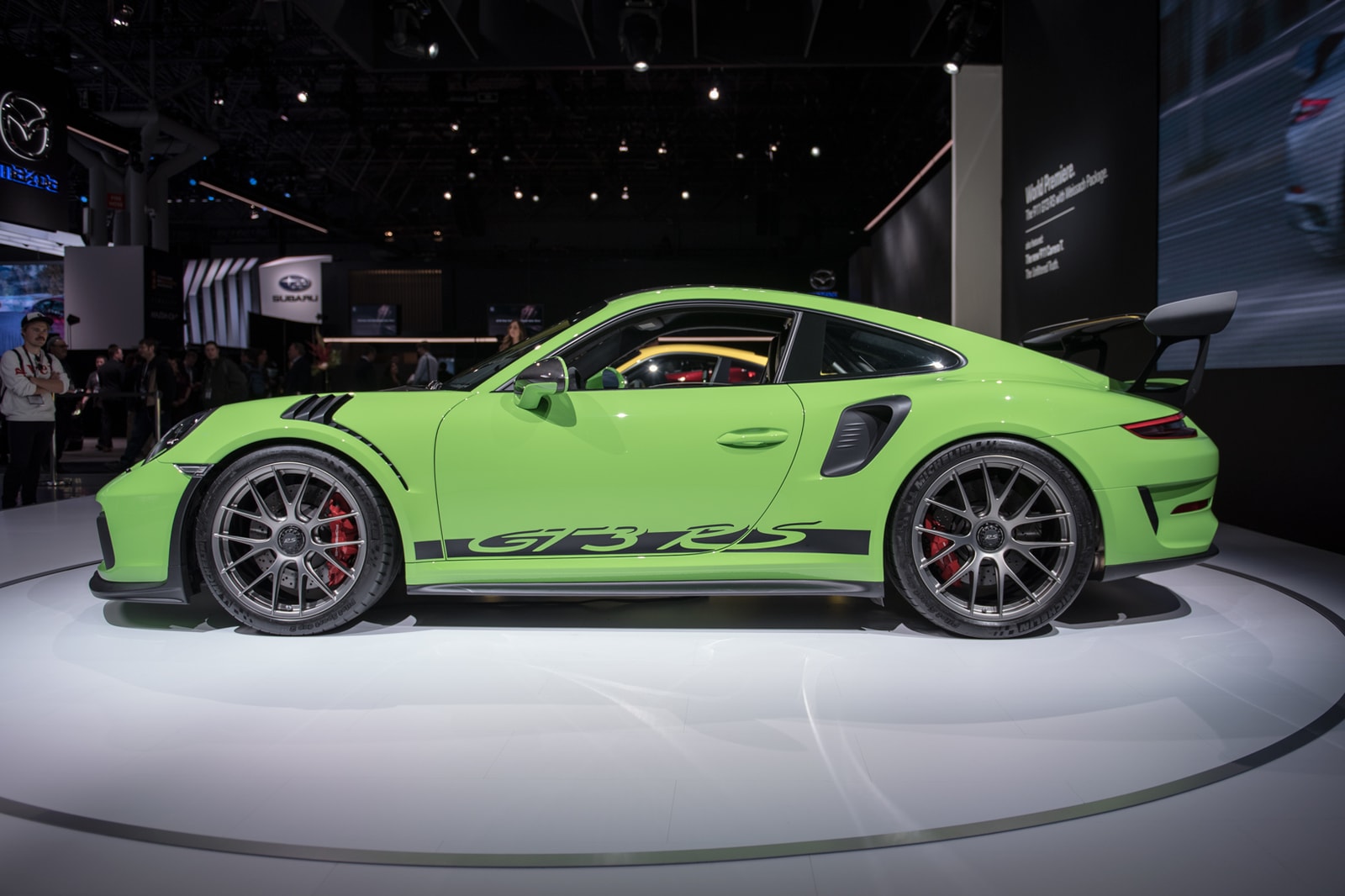 When Porsche offers you a chance to get up close and personal with its most high-end 911, you take it. The 911 GT3 RS in "Lizard Green" immediately draws attention away from the rest of the cars in the German sports car manufacturer's family. With a starting price of $187,500 USD, you'll get a rear wheel drive monster capable of churning out 520 hp, a 3.0 second 0-to-60 and a top speed of 193 mph. Unlike most of the cars in its price range at the show, the 911 GT3 RS isn't gated off and can be enjoyed by the masses.
8. Mercedes-AMG GT 63 S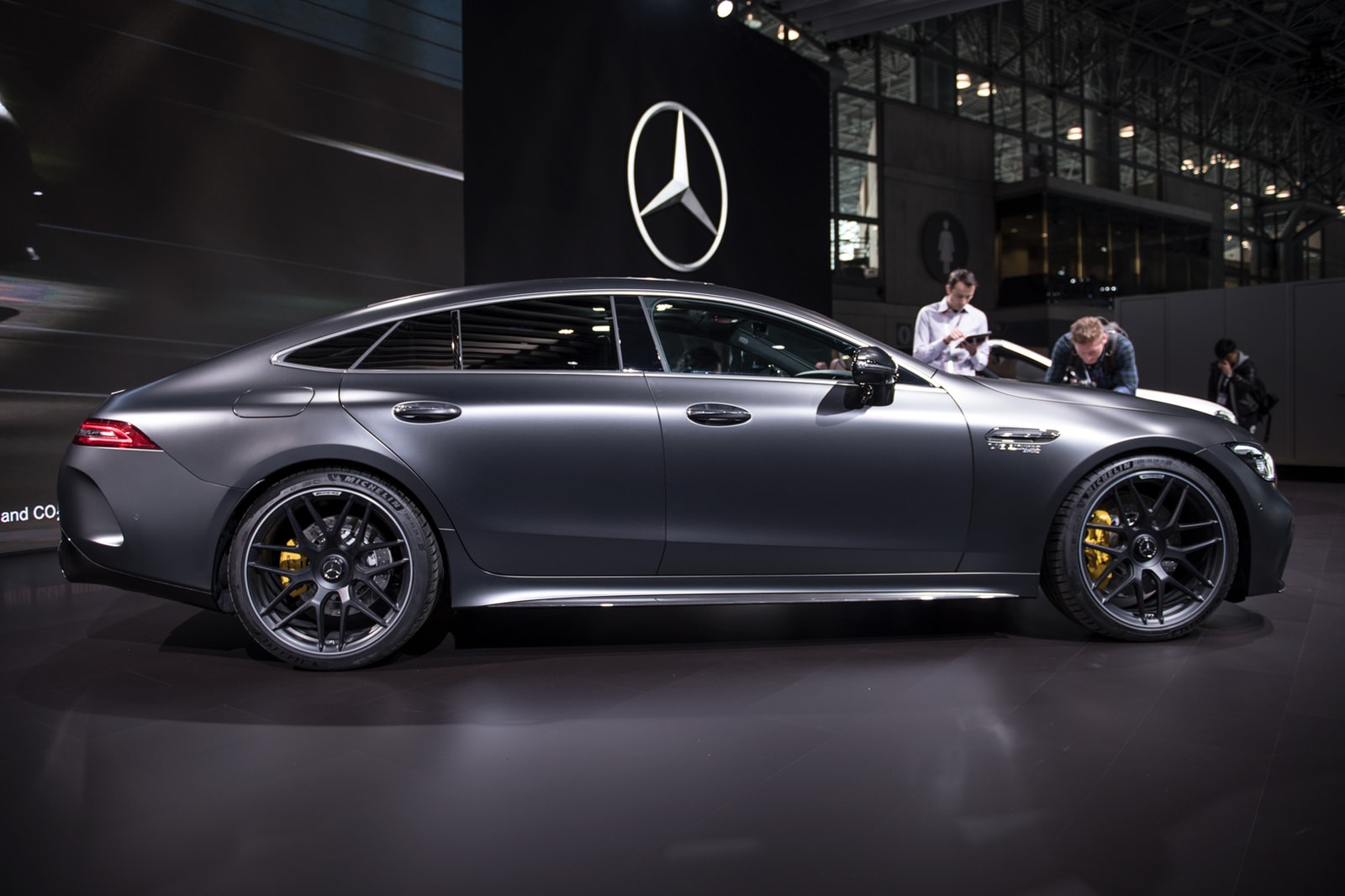 The four-door Mercedes-AMG GT 63 S is without a doubt the sedan to seek out and feel out for yourself at this year's show. First announced in early March, the car made its global debut in New York to much anticipation and huge crowds. With its aggressive grill and curves coupled with the matte black coating of paint, it blends sophistication and swagger at the same time. It's the perfect everyday ride or a weekend warrior mobile. You can find it at the Mercedes booth alongside its C-Class siblings.
7. Kia Stinger GT by West Coast Customs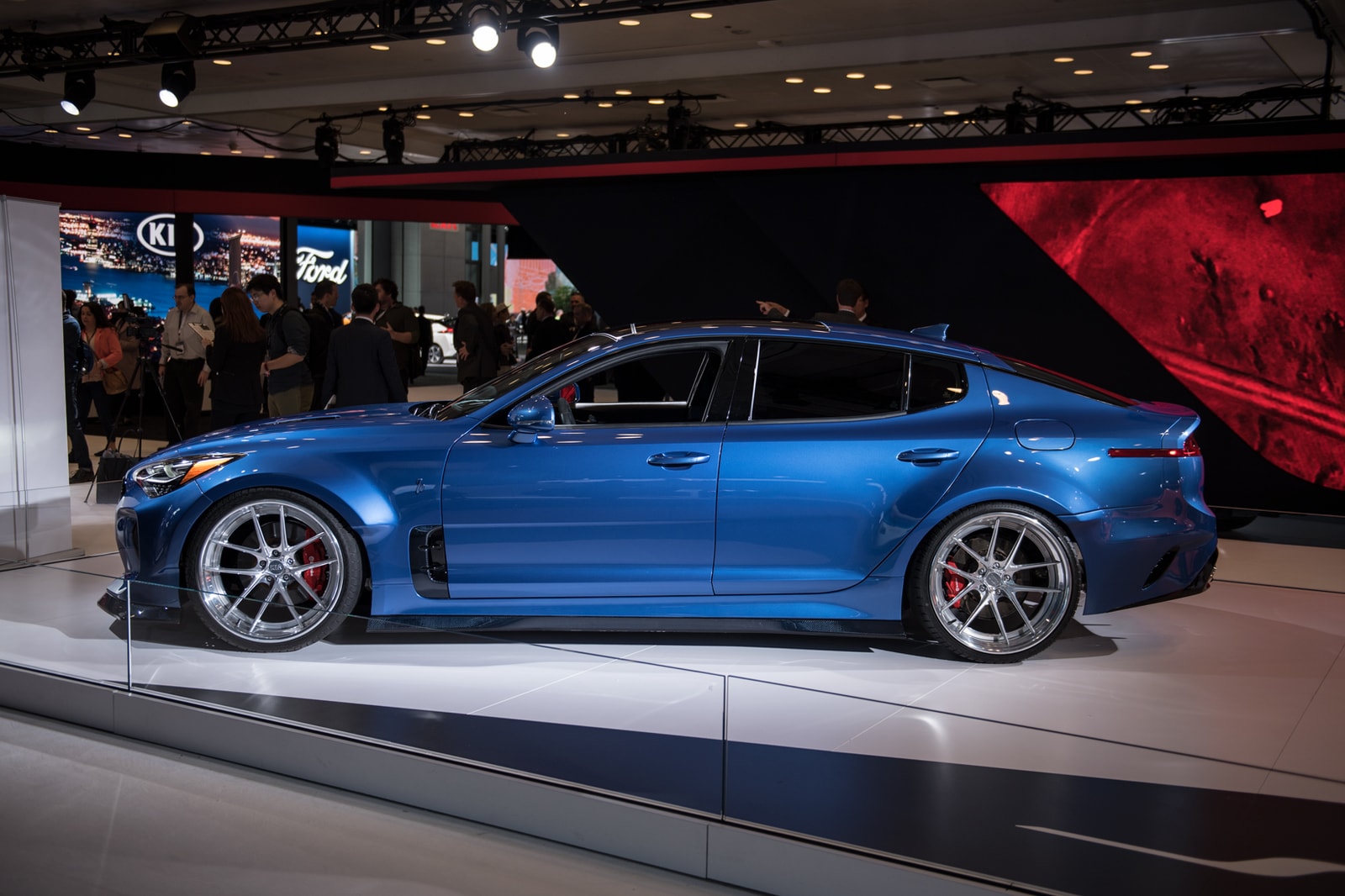 We'll get straight to the point, the Stinger GT is by far the only cool vehicle Kia has ever produced. With the help of Pimp My Ride car modders West Coast Customs, this 2017 SEMA Show version will stop you in your tracks and make you do a 180. Featuring a lowered suspension, widebody kit, Pearl Metallic Blue paint and a laundry list of interior updates including Alcantara upgrades, this is a Kia vehichle we can fully support.
6. Koenigsegg Regera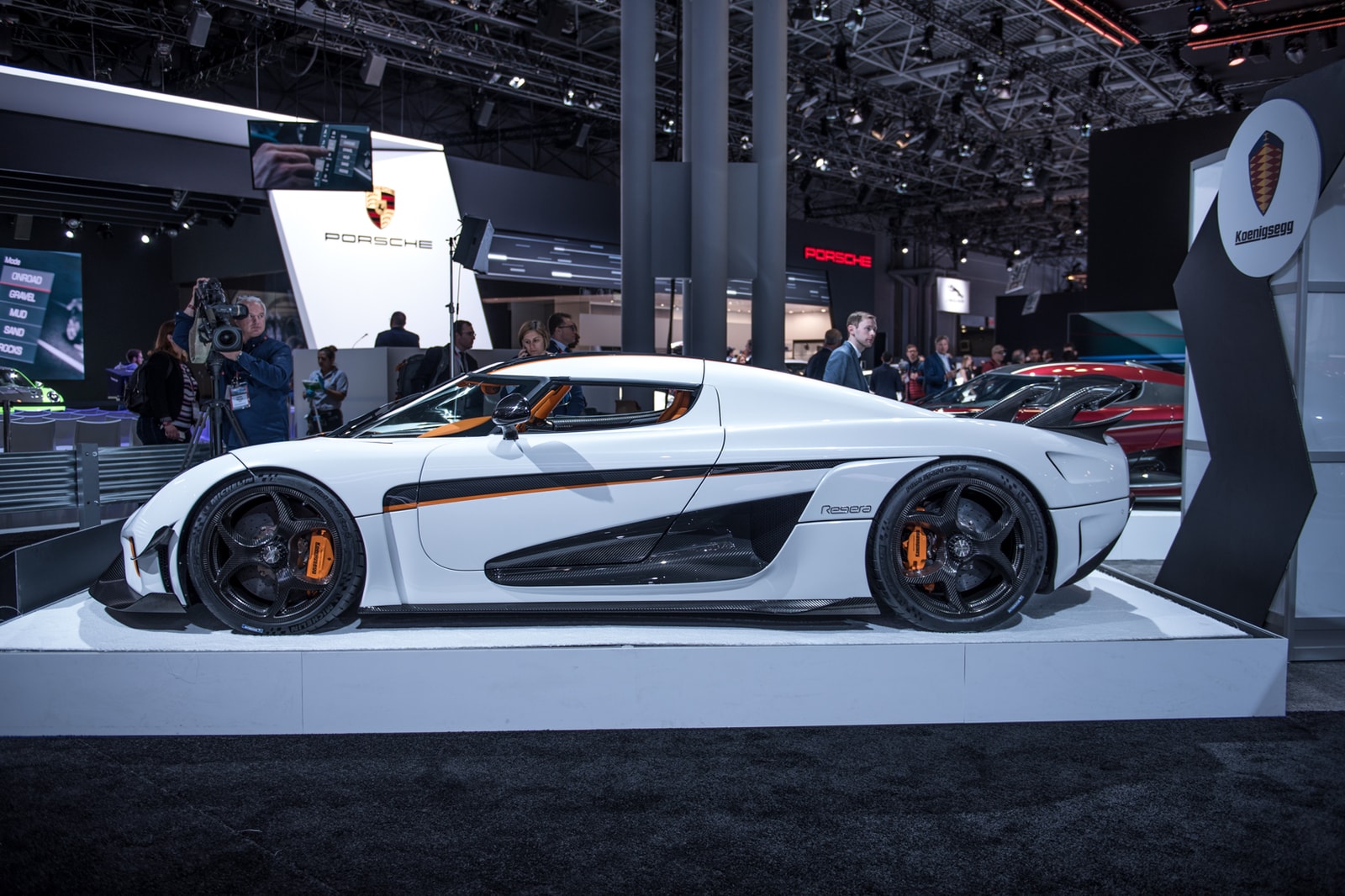 Swedish supercar specialists Koenigsegg have been featured on the flyers for New York Auto Show over the last couple of years and it shouldn't come as any surprise with the Agera R:S and Regera both embodying automotive perfection. Make your way to the center of the show and you'll spot this beautiful white Regera loaded with carbon fiber, black and orange trim contrasting its white paint and lots of "oohs and ahhs" next to you. Capable of producing 1,500 hp with its twin-turbo DOHC 5.0-liter V8, the Regera retails for $2.34 million USD so take it all in while you can.
5. GMC Sierra Denali HD All Mountain Concept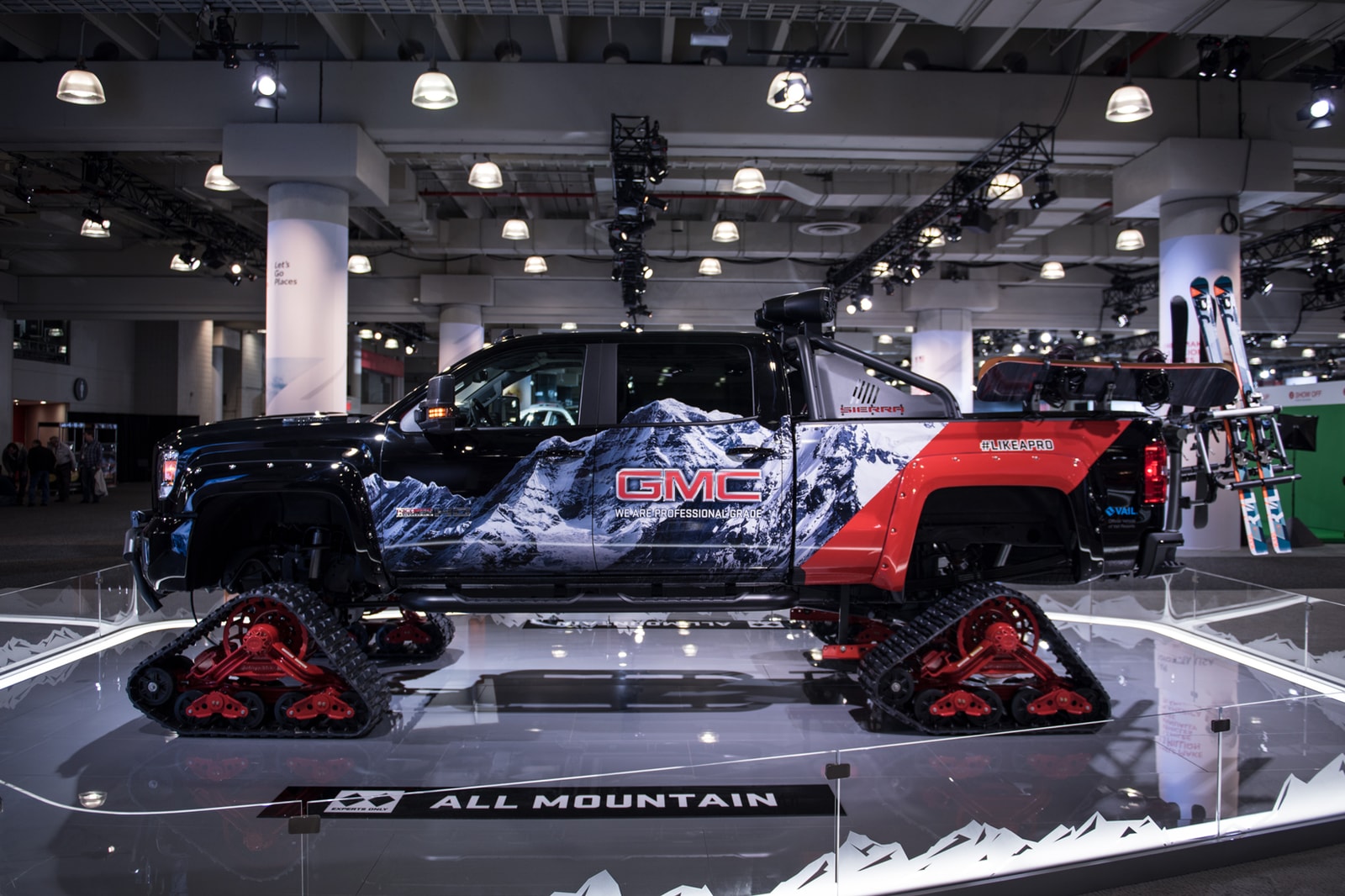 GMC snapped with this concept, creating a truck with four Mattracks that really will whether all terrains and conditions. Able to carry all your skiing and snowboarding gear, seeking out adventure on mountaintops across the globe is definitely a possibility. But let's be honest, the mountain graphic on the side panel is what really makes this concept worth checking out. While it's still spring, the weather in New York is still border-lining winter temperatures, making it perfectly acceptable to wear your Supreme x The North Face Winter 2017 collection pieces for the perfect photo next to this truck.
4. Rimac C_Two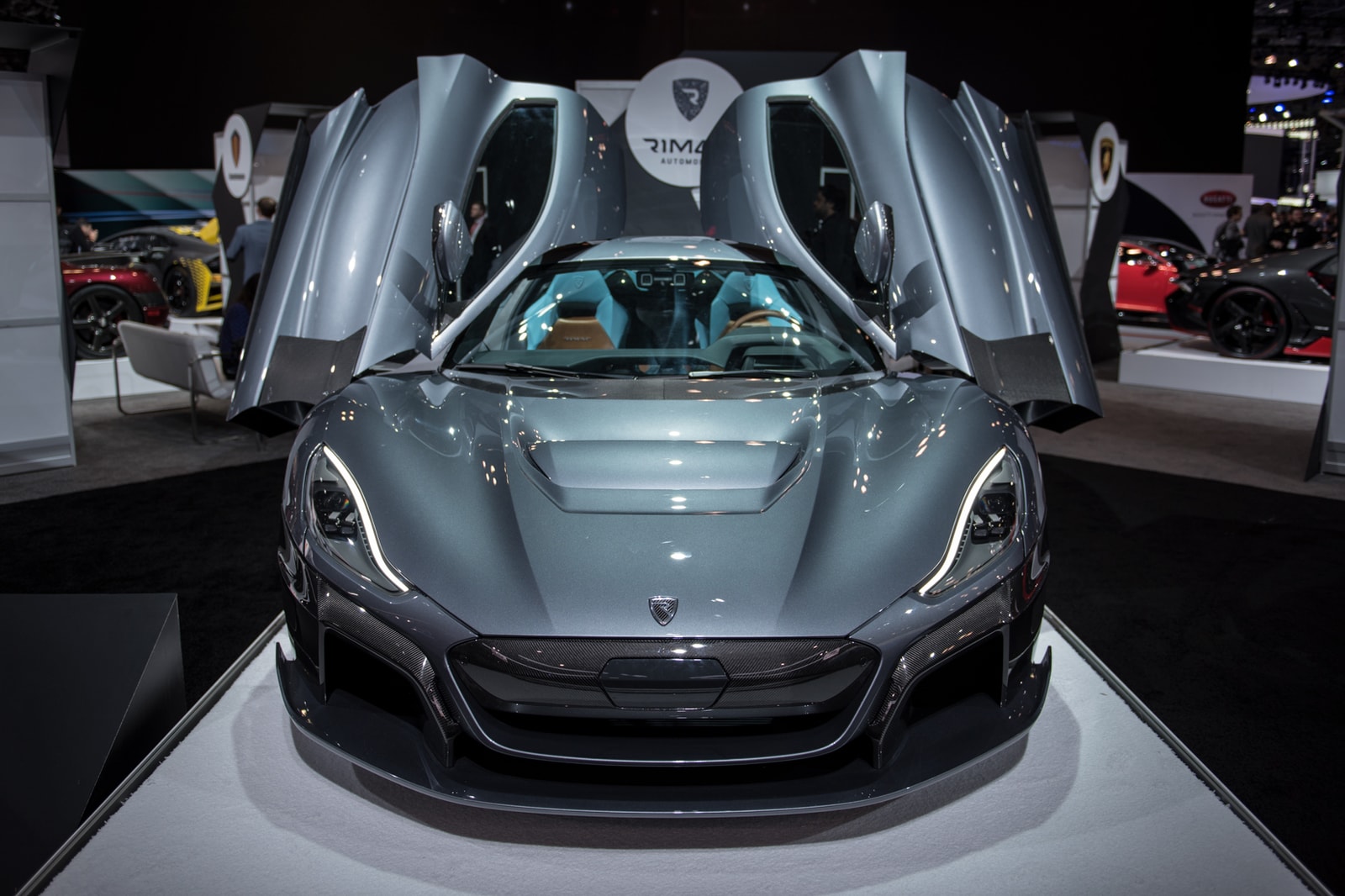 No one needs a car that can do 0-60 mph in 1.85 seconds with a top speed of 256 mph. But that didn't stop Rimac from building the C_Two and making us want it. With its gullwing doors fully open, the long chassis and futuristic wheels staring you in the face, it's hard to believe that the Rimac C_Two is a fully electric hypercar capable of 1,914 horsepower and 1,696 lb.-ft. of torque. Proving that the future doesn't all have to petrol powered or filled with hybrids, this is one work of art that will definitely have a crowd around it all day.
3. Bugatti Chiron Sport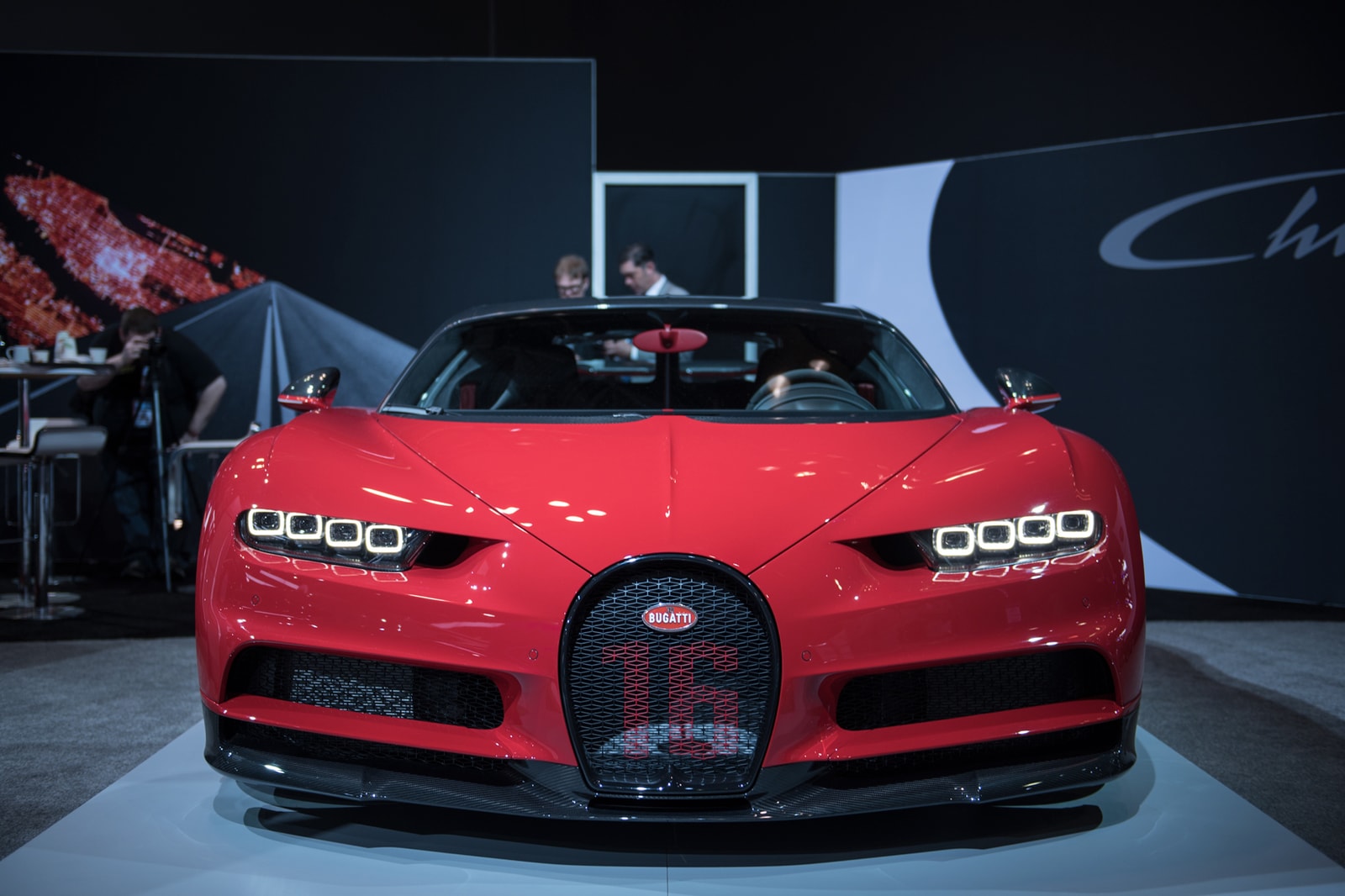 Expected to release in 2019 for a staggering $3.26 million USD, the Bugatti Chiron Sport is at the top of the hypercar food chain. The "Italian Red" that covers this marvel of engineering is something one needs to experience in person. Its "16" inside the horseshoe on the front grill honors the ludacris 16-cylinders powering the Chiron Sport's engine. Whether you rock a plain white tee and some simple kicks or your most lit fit, this Bugatti will be the one stealing the attention in all your photos. You can find it at the center of the main hall along with the rest of the super and hypercars.
2. BMW M1 Procar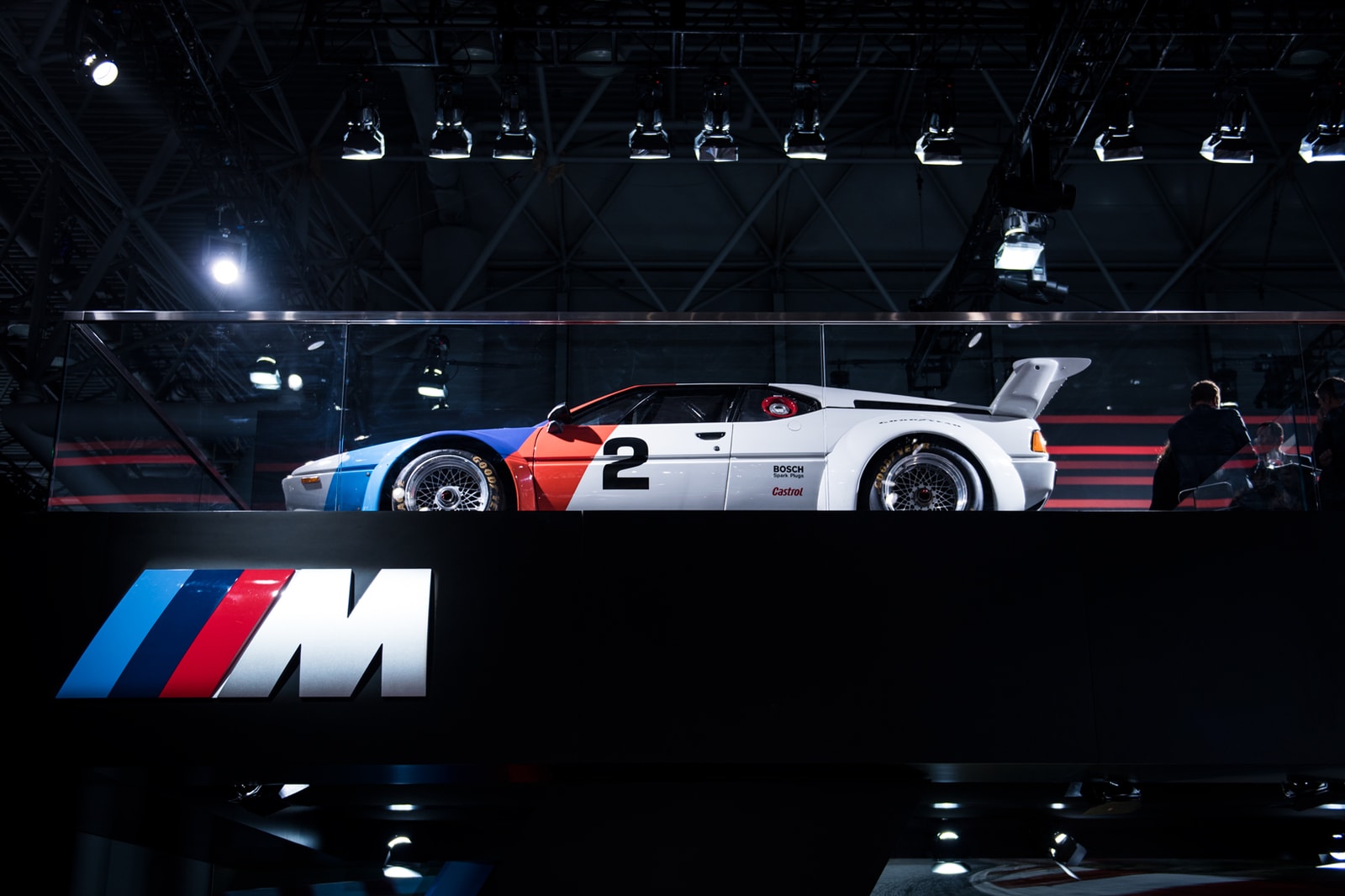 Perched high above the rest of the BMW Ms, the M1 in its racing livery is the epitome of a hypebeast M. An all-white paint scheme is adorned with the M badge's blue, purple and red stripes midway from the engine bay to the halfway mark of the doors. The two-door coupe was originally supposed to be built in collaboration with Lamborghini but due to conflict, BMW built the car themselves between 1979 to 1981. Its Procar version was raced by legendary Ferrari and McLaren F1 champion Niki Lauda. In terms of chronology within the company, the i8 is the successor to the rare and nearly perfect M1.
1. Mazda Kai Concept
1 of 3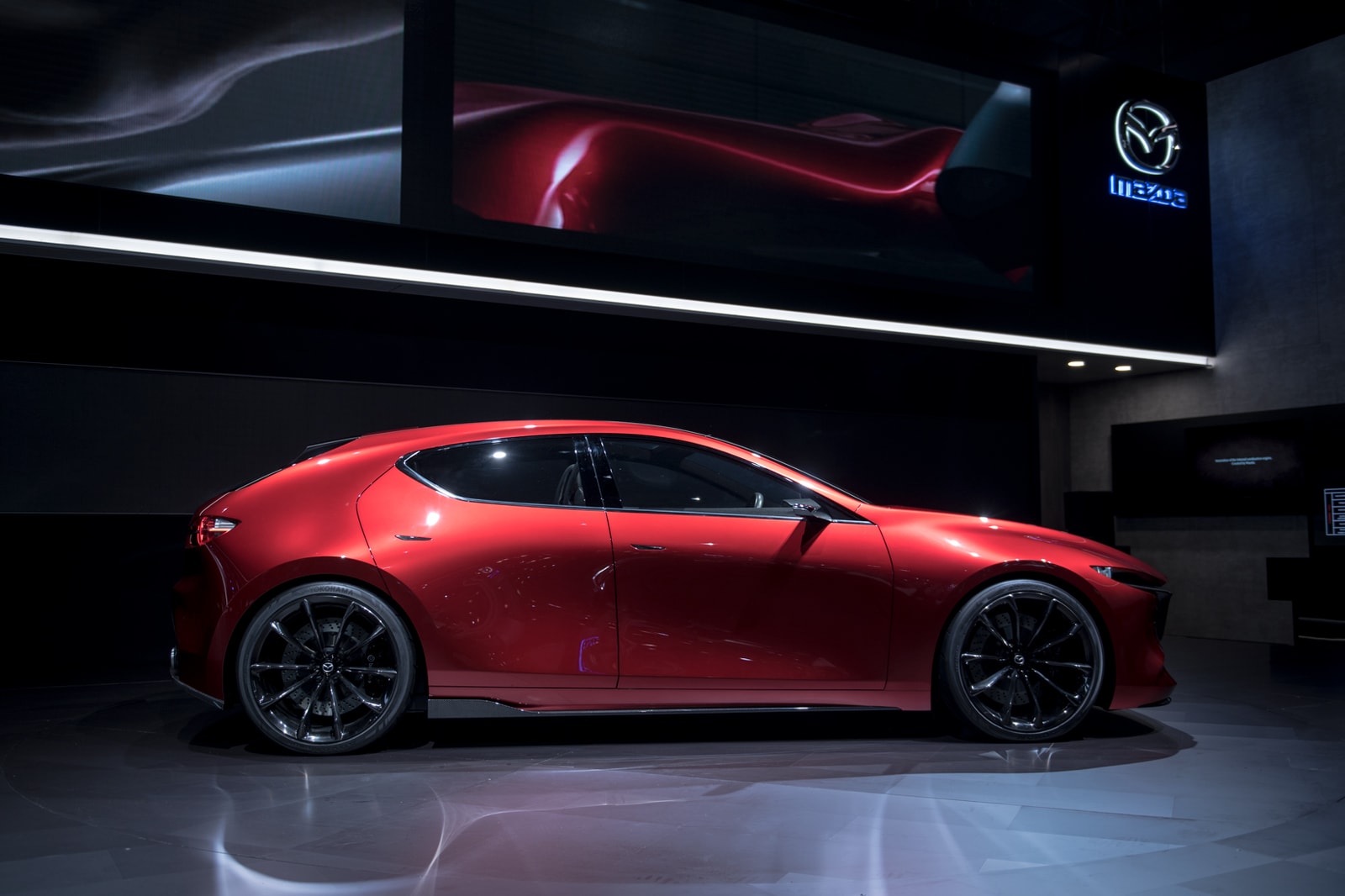 2 of 3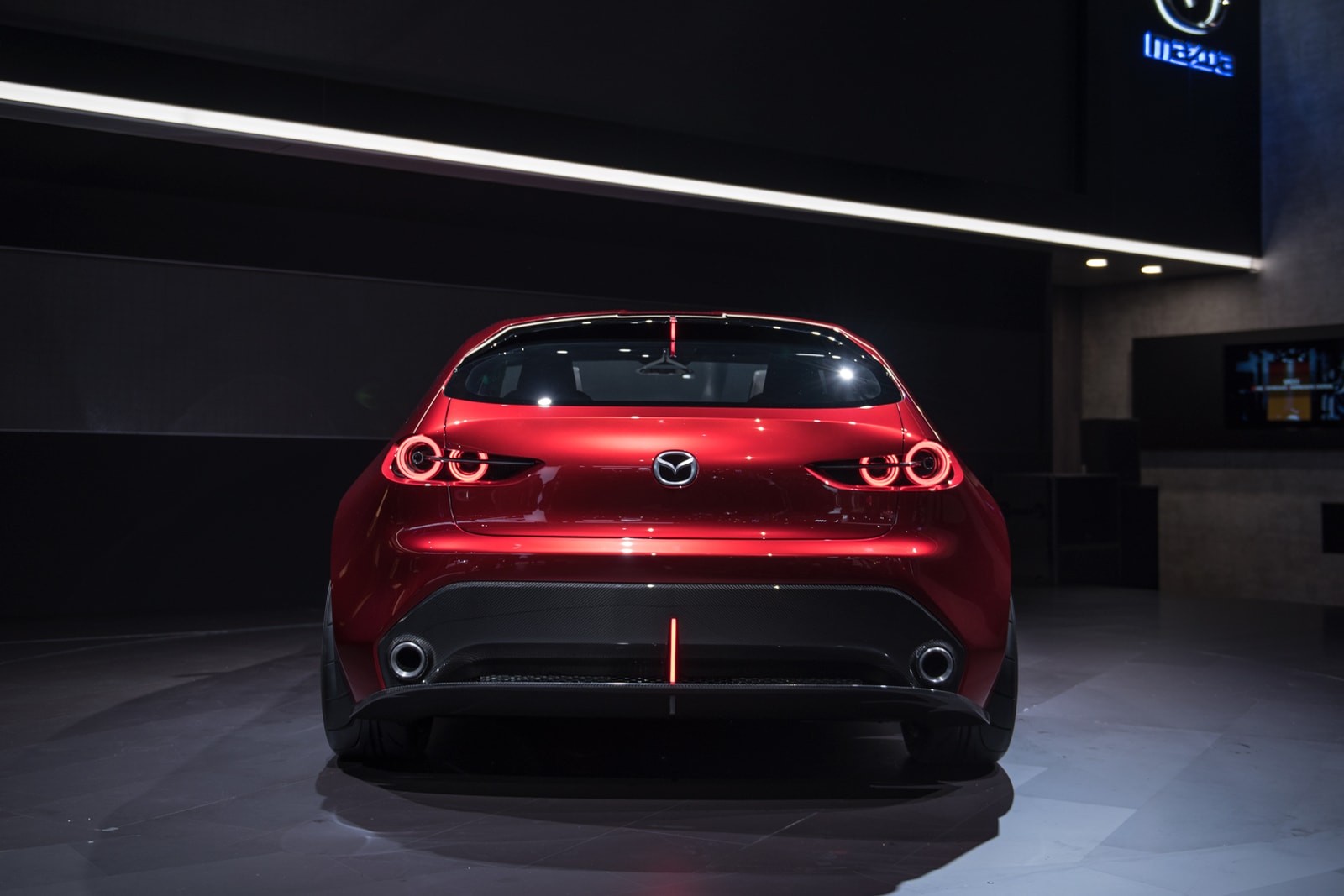 3 of 3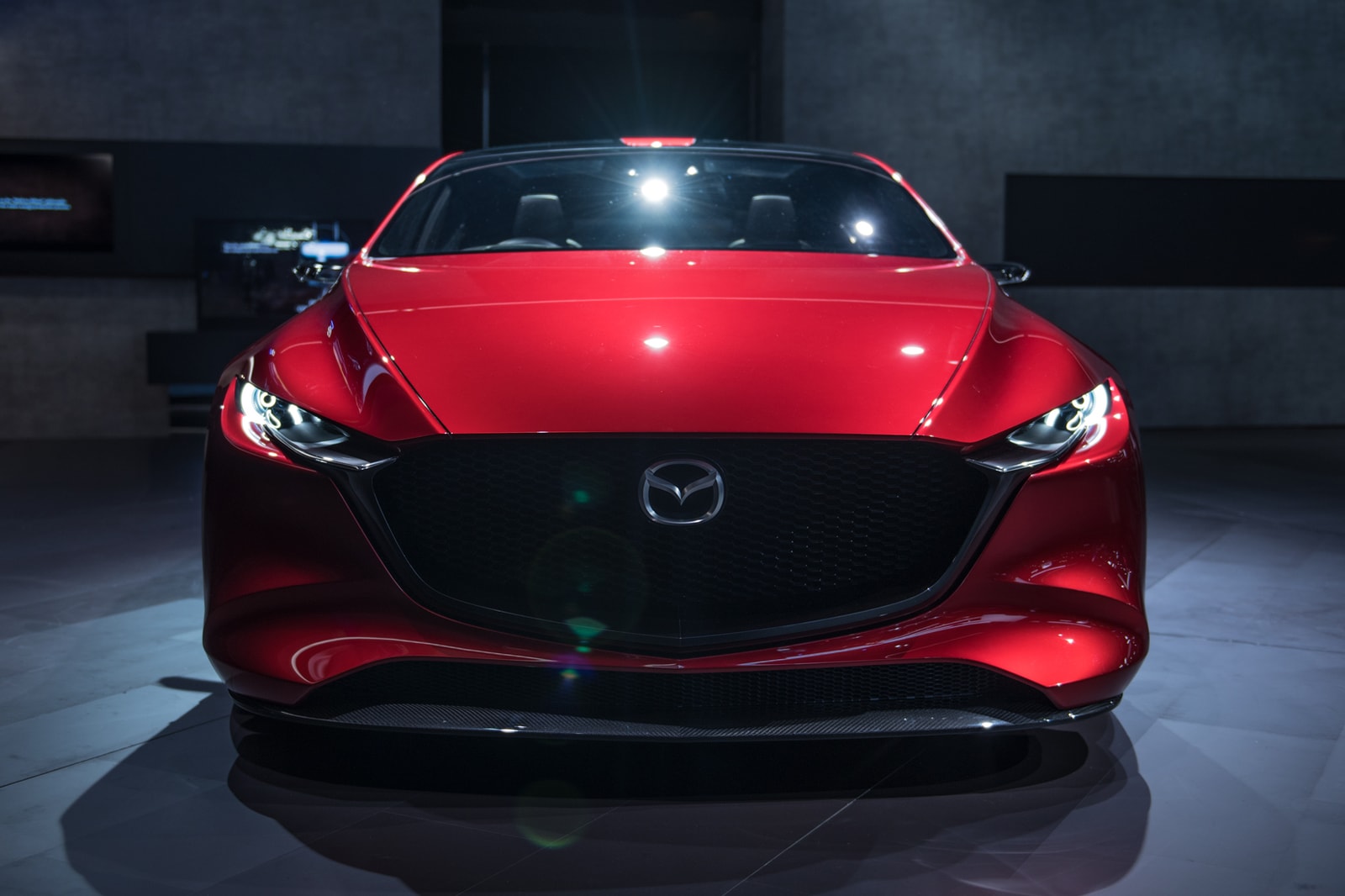 Mazda absolutely blew our minds with the Kai Concept. Based on the MazdaSpeed3, this four-door hot hatch concept is one that we hope makes it to production just the way it is and hits dealerships ASAP. The Japanese manufacturer looks to continue its theme of "Jinba-ittai" which translates to the connection felt between a rider and his horse or in the modern age, the driver and their vehicle. Exuding near perfect lines that flow effortlessly from the giant smile-like grill to the widebody hatch, the Kai looks equally menacing and inviting. Technologically speaking, this concept features all of Mazda's latest goodies with a next-generation SKYACTIV-X gasoline engine paired with next-generation SKYACTIV-VEHICLE ARCHITECTURE. While it originally debuted at the Tokyo Auto Show, the Mazda Kai Concept definitely stole the show in New York and is worth checking out for yourself.