Young Thug Is Changing His Name to SEX
Many suspect a new album could be on the way.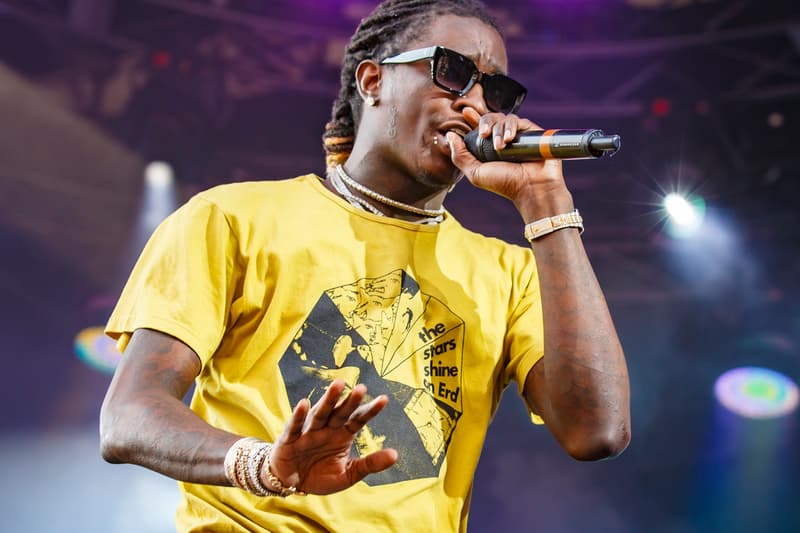 Despite appearing on a number of records this year with Young Scooter, A-Trak and Zona Man, 2018 has been somewhat of a slow start for Young Thug. Back in January, the Atlanta rapper dropped a tribute record to Martin Luther King Jr. with Trouble & Shad Da God on SoundCloud, but it wasn't exactly being pushed as an official single.
Now, with a number of loose singles out of the way, it appears Thugger is readying some new material as the YSL rapper jumped on Twitter this morning to announce his new moniker. "I'm changing my name to SEX…." Thug says on Twitter, before following with a second tweet, "For now on call me SEX!!!"
As of now, there's not much clarification as to what pushed him towards the impromptu rebranding but many are speculating this could be a sign of a new album. If you recall back in 2016, Young Thug pulled a similar play when he announced that he would be changing his name to Jefferey, alongside the announcement his new album.
His Jeffrey album would end up debuting No. 8 on the Billboard 200 charts, selling 18,000 copies in the first week.
Check out the tweets below and stay tuned.
I'm changing my name to SEX….

— Young Thug ひ (@youngthug) February 20, 2018
For now on call me SEX!!!

— Young Thug ひ (@youngthug) February 20, 2018