A 70-Story Sustainable Wooden Skyscraper Could Be Coming to Tokyo
Set to cost over $5 billion USD.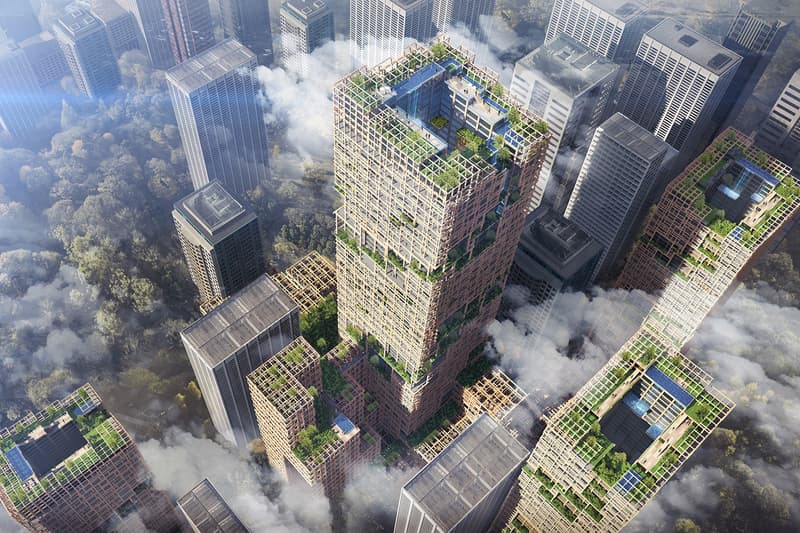 Japanese company Sumitomo Forestry Co. has submitted plans for a 350-meter (1,148 foot) high wooden skyscraper in Tokyo. The structure — which would measure much higher than the proposed "tallest wooden structure in the world" which could be built in New York — is intended to mark the firm's 350th anniversary in 2041.
The building would be 90% wood, with the a small amount of steel added for structural support and to take into account Japan's seismic activity. The interior structure is set feature 455,000 square metres of floor space split into apartments, offices and shops and will be made entirely from wood. The skyscraper — named the W350 Project — will also feature balconies on all four sides, allowing greenery to spread from the ground floors to the top. Construction is estimated to cost around $5.6 billion USD, almost twice as much as a more conventional building would cost.
In other architecture news, take a look at this luxurious Australian house.