Central Park's Proposed Tower Would Be the Tallest Wooden Structure in the World
The structure would also help clean New York City's contaminated water.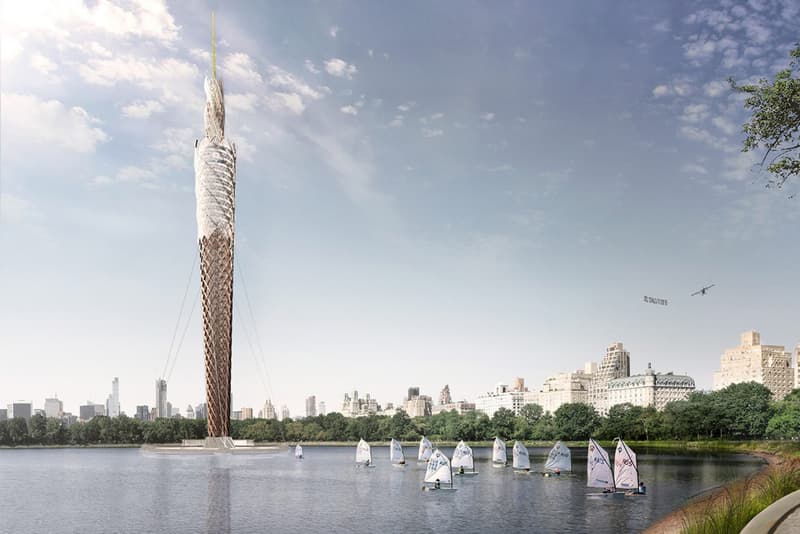 1 of 4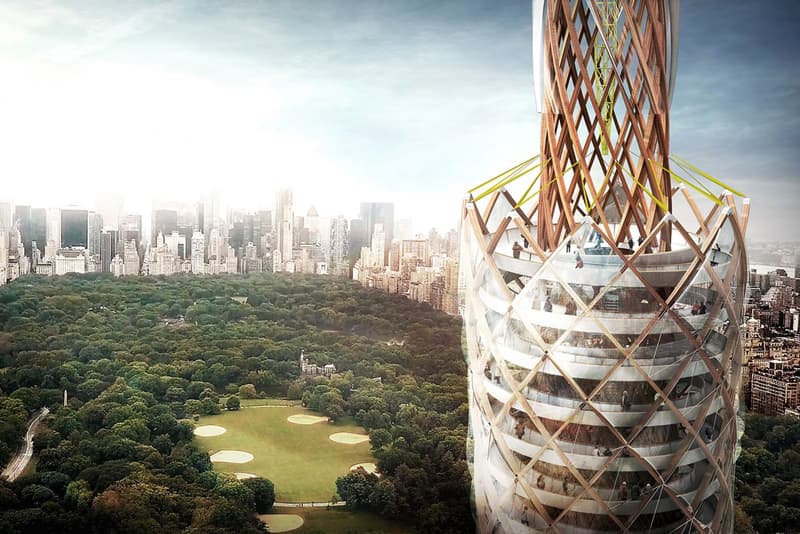 2 of 4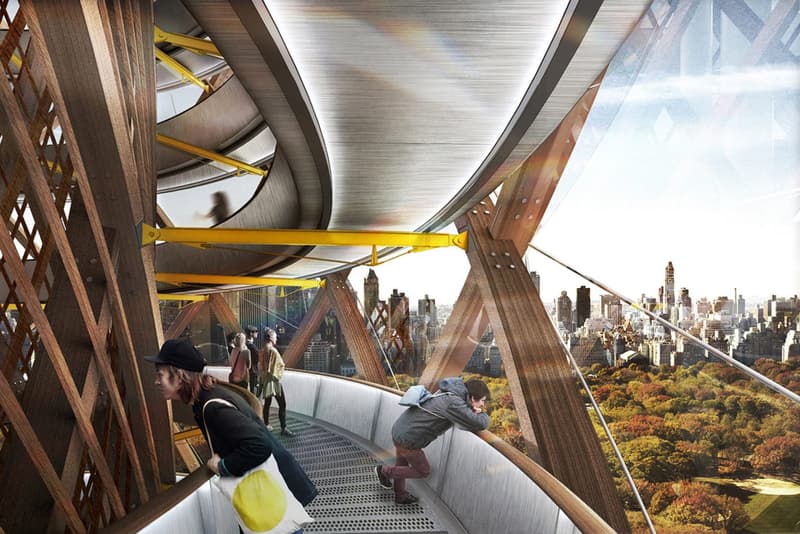 3 of 4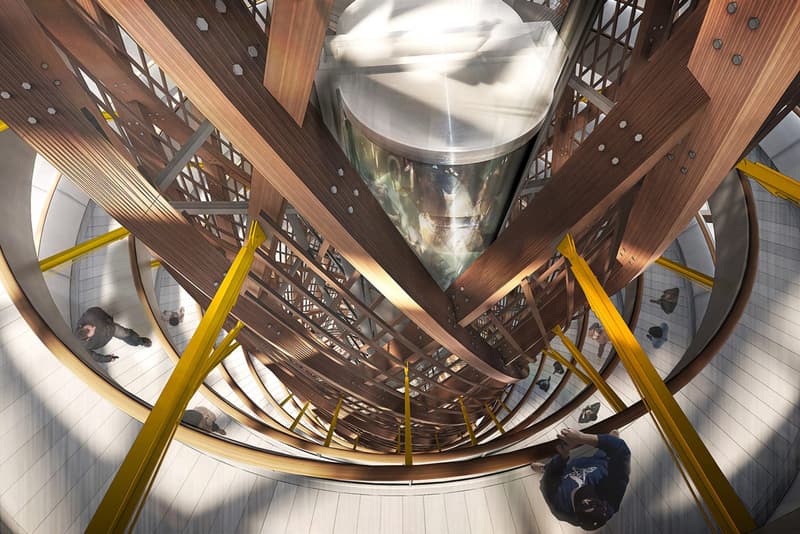 4 of 4
Spanning over 840 acres in the heart of New York City, Central Park is one of the most visited urban park locations in the world. While it may be difficult to see the whole thing for yourself in one go, the folks over at DFA have proposed an innovative way to do so. Rising out of the Jacqueline Kennedy Onassis Reservoir, the architectural firm proposed 712-foot tower made mostly of lumber, which would make it the tallest wooden structure in the world. The observation tower would be built with a vertical axis wind turbine, allowing it to generate its own power while filtering out the water beneath it.
In addition to using laminated lumber for the frame, the tower would also be built with a steel core that allows it to withstand weathering impacts and meet other safety standards. DFA founder Laith Sayigh says that the project could be used as an example to other cities around the world.
This conceptual project pushes the boundaries of what we perceive is possible in a city as dense, historic and environmentally vulnerable as ours. The Central Park Tower has the potential to be a model project for other cities aiming to fix existing infrastructure, build tall to capture views and elevate the urban public realm.
As the project is still in the proposal stage, we'll have to wait and see if the wooden observation tower from DFA will ever see the light of day. For now, scroll through a few concept photos above. For more awe-inspiring architecture, be sure to take a look at this Thomas Heatherwick-designed art museum in South Africa.