Kiko Kostadinov Doesn't Get the Dad Shoe Trend
We talk to the designer about his ASICS collaboration and his enduring love of workwear.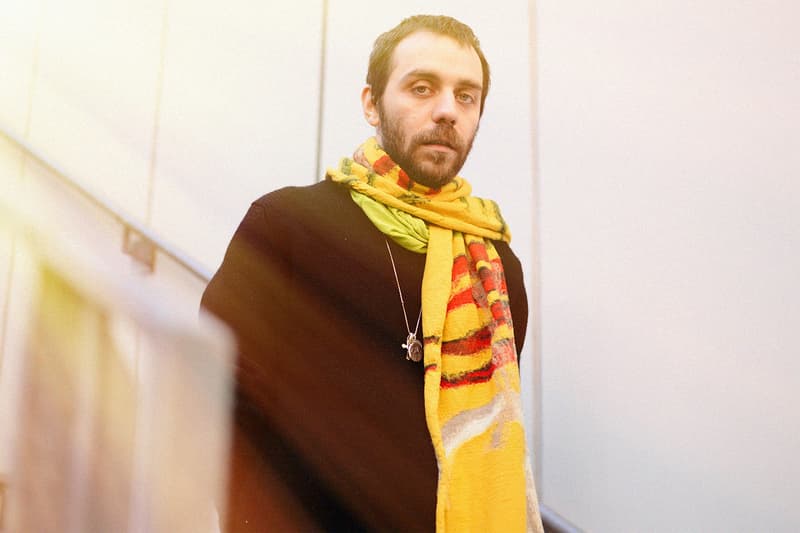 The past year has seen London-based designer Kiko Kostadinov reveal a slew of collaborations. Alongside extending his work with Mackintosh and debuting a collection with Camper, the Central Saint Martins graduate released a hugely popular capsule with ASICS — which is set to continue for a second season. The athletic sneakers are a mash-up of archival ASICS silhouettes, with the collaboration build around the Japanese brand's functional footwear.
Recently, Kostadinov sat down with HYPEBEAST Japan at the collaboration's launch at Dover Street Market's Ginza outpost to discuss the sneaker collection, his workwear influence and what he thinks of the "Dad shoe" trend. You can read the full interview below.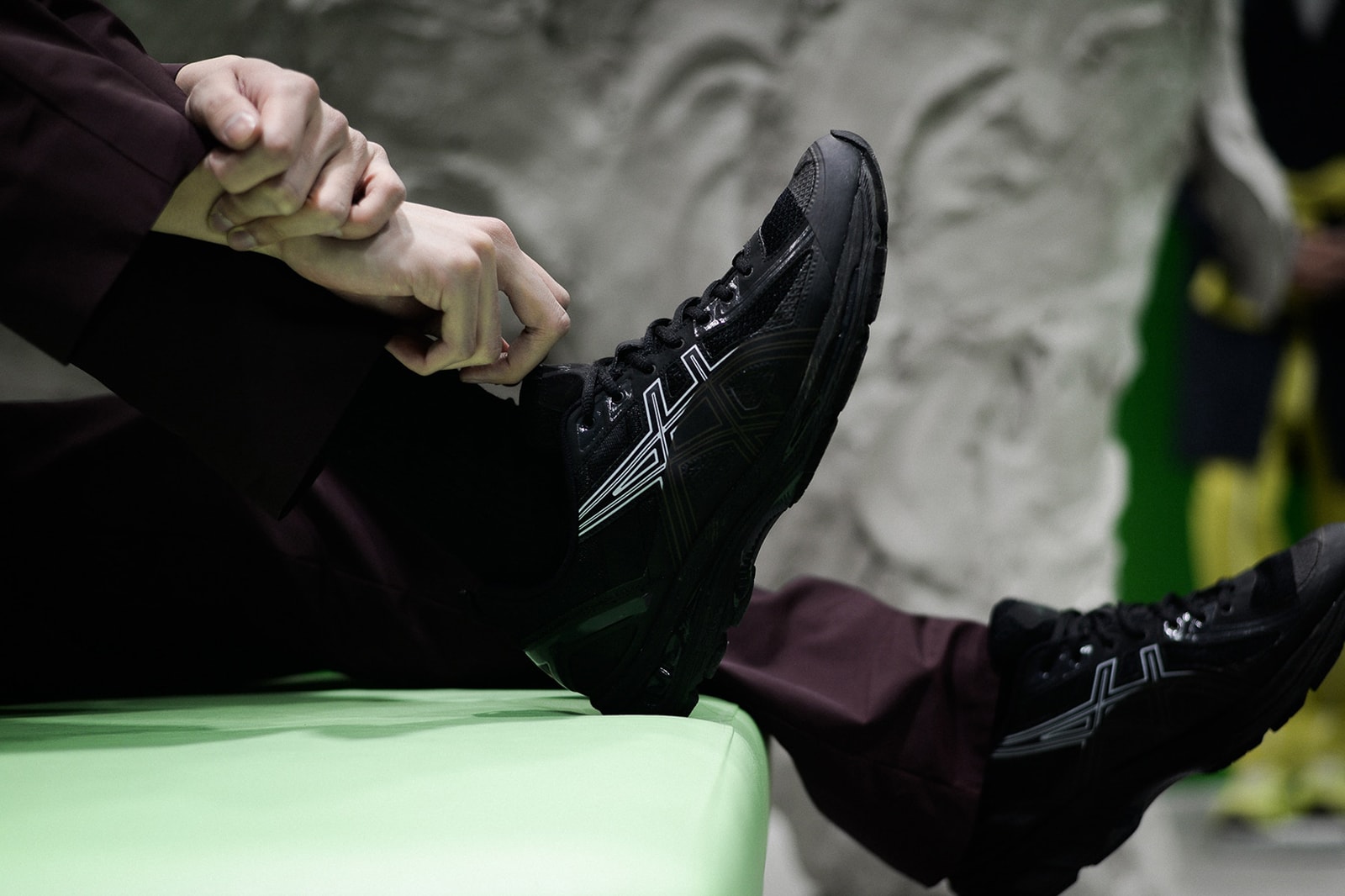 Could you briefly outline how this collaboration came about?
They approached me about two years ago. After I graduated we had a very casual meeting with their team in Amsterdam and they were keen to work with someone in fashion. They hadn't really done that before with the performance side, which was the one I was very interested in. It was just finding a way to work together because there was no pre-existing structure with regards to how to do it. It was a really organic process – developing the shoe, looking at parts of the shoe, what can we combine and making sure that it could live with the runway collection, which it did with the previous season and with the current season that we just showed in January.
How did you decide which attributes to fuse together into one shoe?
I think when you have 200 shoes on a wall it's more like sensibility and taste. You just like what you wanna wear and you think you can push something. It was really about that. A different company will give you an existing shoe and be like, "We wanna promote this shoe. Work on this shoe." With ASICS it's do whatever you want. The only thing we can't really develop is a new sole because that's a performance shoe and it takes three years to develop it. It's all done in Kobe in the science center. The only company in the world that can make their own soles from scratch, instead of outsourcing it. For them it's a big commitment to develop a sole because it needs to work and you need to give it to someone to run in. So obviously the only thing we couldn't change is the sole. But I can look back five seasons ago and pick a sole from training, to volleyball, anything I want so it was a very organic process.
What are the key features that make a good shoe?
I can't really tell you that because I don't run because I have a small knee injury – I'm trying to fix that so I can actually contribute more. It's a bit sad that I'm working with ASICS but I can't actually run. Anyway for me because I stand all day and walk around the city or around the office, and I've been wearing ASICS since I was at school, it was really about picking which shoe is the best to do that. Nimbus was one of the best ones and the GEL technology is what makes it more special. That's why the sole is Nimbus. Then on the upper you have Venture which is more of a trail shoe, and then you have a transparent layer which is very new for them. They had never done that. It brings it back to the runway collection which is more sinister. It also works as extra protection and stability. That's how it kind of came about.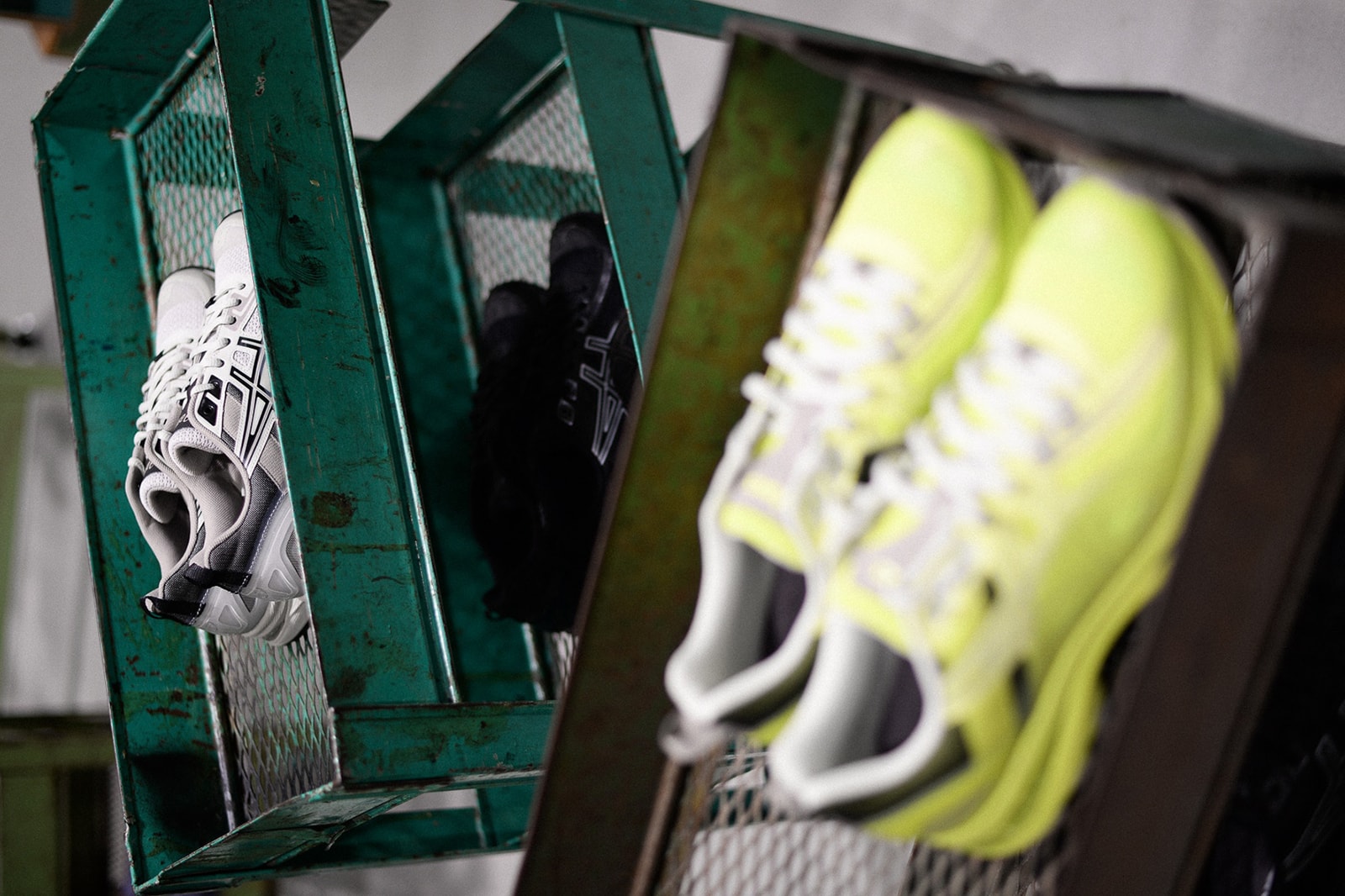 There is a lot of crossover between performance and fashion now. What do you make of this trend and where do you see this going in the future?
I don't really believe in trends. I think it has happened around the world constantly for the past 30 years. Since the '80s I'm sure people have been wearing sneakers with suits so I don't think it's a trend or a new thing. I don't really look at those things, it's not really important for me.
How about the dad shoe?
Maybe certain people who used to wear boots now all wear chunky shoes with actual jeans. It's a trend where people want to look like someone else. I think it's existed before and people wore comfortable shoes mixed with fashion items before. Not everybody wears those shoes, it's just what you've been shown. Chic people don't wear dad shoes right? I don't even know what dad shoe means. It's like the New Balance, like Steve Jobs no? I think that's more of an American thing. It's strange. My dad doesn't wear those kind of shoes.
Have your past sporting experiences informed your design processes today? Or have sport and fashion always stayed as two separate things?
I haven't really practiced sports for a while so I don't buy sports equipment or do something with it on the weekend. I don't think it informs any of that yet. I haven't based a collection on football yet but maybe one day we'll see. I don't think it's relevant at the moment.
Where did you learn about utilitarian design?
It just kind of semi-developed through my studies. The workwear element, I just hated the fact how people keep going back to French '60s workwear and military uniforms from 50 years ago. I was interested in looking at what people wear now. If you go to Germany, if you go to Japan, if you look at workwear, it's so modern, it's very impressive. It's the same for military. So when you look what those people wear now it's not a M-65 jacket or MA-1 jacket, they don't wear that. That was 50 years ago. It was more about looking at today and how can you inform a collection or contribute rather than looking to the past.
Could you talk about your extensive archival collection of military and workwear?
It's a constant research. We don't really research for one week and then have a new collection. Even during a collection if I find something online or in-person here or somewhere else I visit it's almost like putting it in a safe box and bringing it out later. It will become useful at some point but it might only be two years later. It's a really nice experience when you remember a piece and bring it in and it contributes to something I do now. Just the problem now is the space. Just storing all these things.
Do you have any particular items that stand out?
I don't think I have one thing in particular. I don't compare what's better or what's worse because in a certain situation one thing can be better than the other.
In other footwear news, Nike is bringing back its Air Max 1 "Aqua" after 30 years.