Prince Worked on Janelle Monáe's Album Before He Passed Away
"He was working on the album with me before he passed on."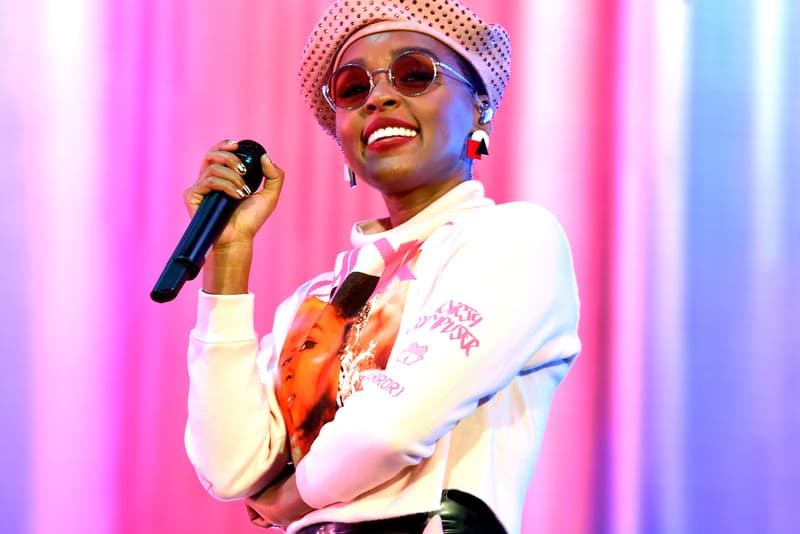 Janelle Monáe recently released two new songs, "Django Jane" and "Make Me Feel," as well as dropping two videos to accompany them and the latter song had a decidedly Prince-like sound. Now Prince's DJ, Lenka Paris, has revealed the artist did contribute to Monáe's forthcoming Dirty Computer album.
In a now-deleted Facebook post, the DJ revealed that the synth from "Make Me Feel" was actually Prince's contribution. Monáe has spoken on multiple occasions about Prince's contributions to the album, including in a BBC interview with Annie Mac where she said "Prince actually was working on the album with me before he passed on to another frequency, and helped me come up with sounds. I really miss him, it's hard for me to talk about him."
You can see the Facebook post below as well as watch the two videos for "Make Me Feel" and "Django Jane".
Janelle Monáe took a break from releasing music to act, starring in Oscar-winning fare such as Moonlight and, most recently, appearing in Philip K. Dick's Electric Dreams.
So it turns out that Prince did the music on the new Janelle Monae track, "Make Me Feel", according to his DJ, Lenka Paris :) pic.twitter.com/FqosHWK5MZ

— Casey Rain | S-Endz | The Neosoulja (@CaseyRain) February 24, 2018