10 Product Drops You Don't Want to Miss This Week
STAMPD x BAPE, Saturdays NYC x fragment, mastermind WORLD and more.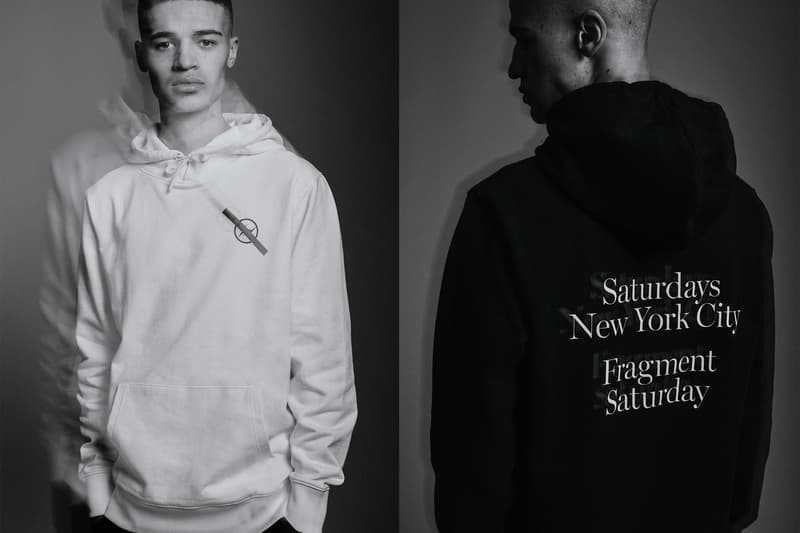 We're heading into February, which means Supreme's first 2018 drop is just around the corner. But if you're the type who's more into low-key flexing than logo frenzy, then this week's selection is filled with buzzing product drops and wardrobe staples that perhaps only insiders kept tabs on.
Our selection for this round goes worldwide, spanning labels from Tokyo, London, Hamburg to NYC. There was, of course, no shortage of heavyweight names, with drops such as the STAMPD x BAPE collection, Saturdays NYC x fragment collab and mastermind WORLD's Spring/Summer 2018 release. Japanese imprints such as uniform experiment, nonnative and BEAMS (in collaboration with Champion) stepped up to the plate with some updated wardrobe essentials, while Hummel and 424 linked up flashier soccer gear. We also decided to highlight a very limited maharishi Chinese New Year exclusive "Year of the Dog" jacket, as well as shine a spotlight on OG forums brand Rōnin's latest collection.
BEAMS x Champion Spring/Summer 2018 Collection
BEAMS and Champion join forces once more for yet another collaborative capsule for Spring/Summer 2018. This season, the essential lineup offers cozy sportswear staples that stay true to both imprints' signature styles. Classic hoodies, T-shirts, lightweight outerwear, track pants and shorts are offered in a neutral black, grey and blue palette for a timeless, casual staples that will last years in your wardrobe.
When: Available now
Where: Champion store on Brewer Street, London.
uniform experiment Spring/Summer 2018 Collection
uniform experiment's latest collection excels in modern, casual reinterpretations of classic garments. The range features clean suiting, tailored blouses, flannel shirts, zip-hoodies, ankle-cut chinos and wide-leg denim jeans for a balanced mix of updated essentials. Quotations by Roman Emperor Marcus Aurelius, e.g. "Confine yourself to the present," are emblazoned on several garments for a graphic print touch.
When: Available now
Where: Online at SOPH.'s web store.
Daidō Moriyama x WACKO MARIA Collection
WACKO MARIA teamed up with acclaimed Japanese street artist Daidō Moriyama on an apparel collection featuring striking, black and white aloha shirts and graphic tees. Moriyama is celebrated for being one of the first Japanese street art photographers in the '60s and '70s, and this collaboration highlights artwork from his photograph collections Nippon Theatre Photo Book, Sayyo Picture and Yashi.
When: Available now
Where: Online at Kinfolk's web store.
Hummel x 424 Soccer Capsule Collection
Danish sportswear label Hummel and LA's 424 on Fairfax united for a soccer capsule collection centered around a bold orange and black color scheme. The athletic range includes track jackets, pullovers, team jerseys, track bottoms, shorts, a scarf, a long puffer coat and a handful of accessories — all of which feature Hummel and 424 logos throughout, as well as technical detailing for easy wear on and off the field. Also make sure to check out the collection lookbook.
When: Available now
Where: Online at Hummel and FourTwoFour on Fairfax.
Saturdays NYC x fragment Capsule Collection
Surf stalwart Saturdays NYC joined forces with Hiroshi Fujiwara's fragment design on a capsule collection of hoodies and T-shirts. Coming in clean white and black options, each hoodie or tee features a hybrid logo at the chest area that combines a reflective Saturdays NYC slash print with fragment design's famous thunderbolt insignia. The backs of the garments are emblazoned with "Saturdays New York City Fragment Saturday" lettering.
When: February 1 (Stateside), February 2 (global)
Where: In-store and online at Saturdays NYC.
maharishi Chinese New Year "Year of the Dog" Jacket
London-based label maharishi joins in on the Chinese New Year celebrations with a very limited edition "Year of the Dog" tour jacket. The statement piece is made of Moon Melton wool and features gold-hued embroidery of man's best friend at the front and text at the back. The two intricate front embroideries are of a British Bulldog and a Chinese Lion Dog, signaling maharishi's ongoing theme of East meets West, while the detailing at the back calls for "pease in the east, love in the west."
When: February 2, 11:00 am GMT
Where: Online at maharishi's web store.
mastermind WORLD Spring/Summer 2018 Collection
For mastermind JAPAN's Spring/Summer 2018 collection, designer Masaaki Homma opted for a dark color palette with bright hits of red. The range features staples such as coach jackets, military shirts, hoodies and T-shirts, all featuring the label's signature skull and crossbones insignia. Highlight pieces include an adjustable sleeve zipped coach jacket, graphic-heavy search and design hoodie and overwashed red stripe world pants.
When: February 2, 9:00 am EST
Where: HBX
Rōnin Fall/Winter 2017 Collection
New York-based label Rōnin kept it clean and simple for Fall/Winter 2017 with essential pieces like hoodies, graphic tees and coach jackets in a versatile color palette. This season, the OG forums brand featured prints inspired by Barbara Kruger and Katsuhiro Otomo's Akira, alongside updated staples such as the three-tone split hoodies and two-tone anoraks. Also make sure to check out the collection lookbook.
When: February 2, 12:00 pm EST
Where: Online at Rōnin's webstore.
STAMPD x BAPE Apparel & Roadsta Collection
Streetwear OGs BAPE and STAMPD have teamed up for collaborative apparel and metallic Roadsta collection. The apparel section features signature BAPE Shark hoodies and camo shorts, as well as monochrome T-shirts and caps with simple detailing. The flagship piece of the range is the Shark hoodie, which comes with detachable straps and "LAGM" ("Los Angeles Gone Mad"), text in place of the original "WGM" letters, as a tribute to STAMPD's hometown. The star of the drop is, of course, the glittery silver Roadsta sneaker.
When: February 3
Where: Online at STAMPD's web shop and in-store at STAMPD's flagship L.A. location.
nonnative Spring/Summer 2018 Collection
1 of 12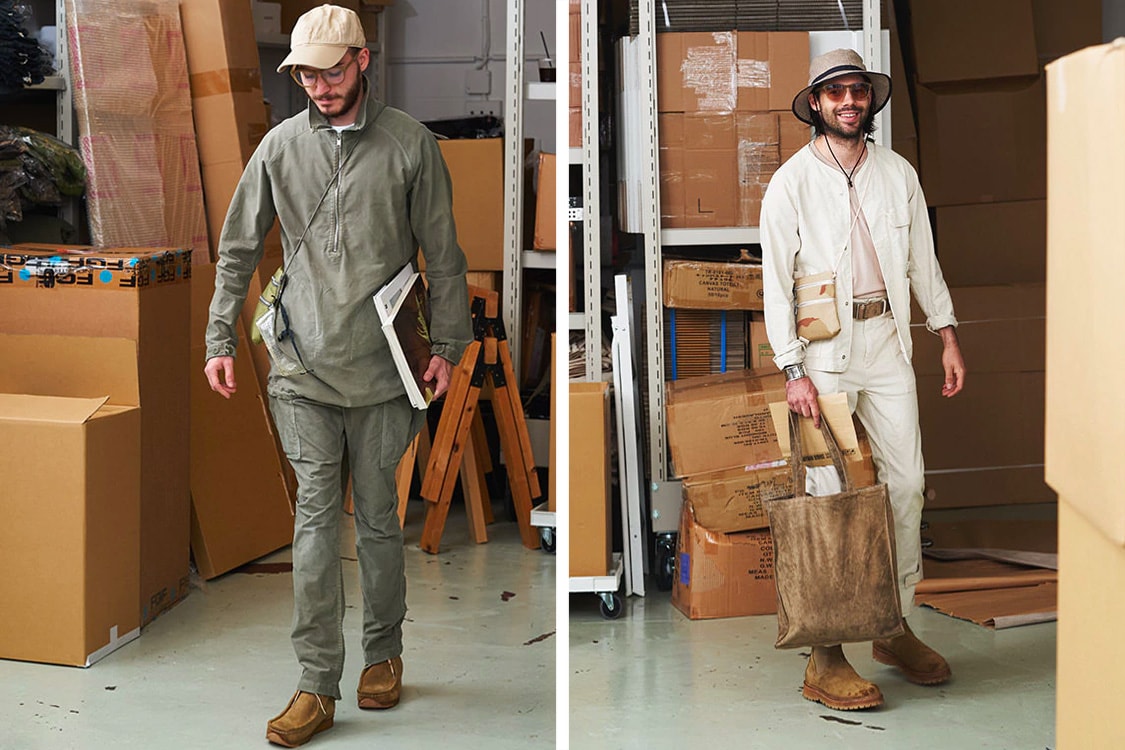 2 of 12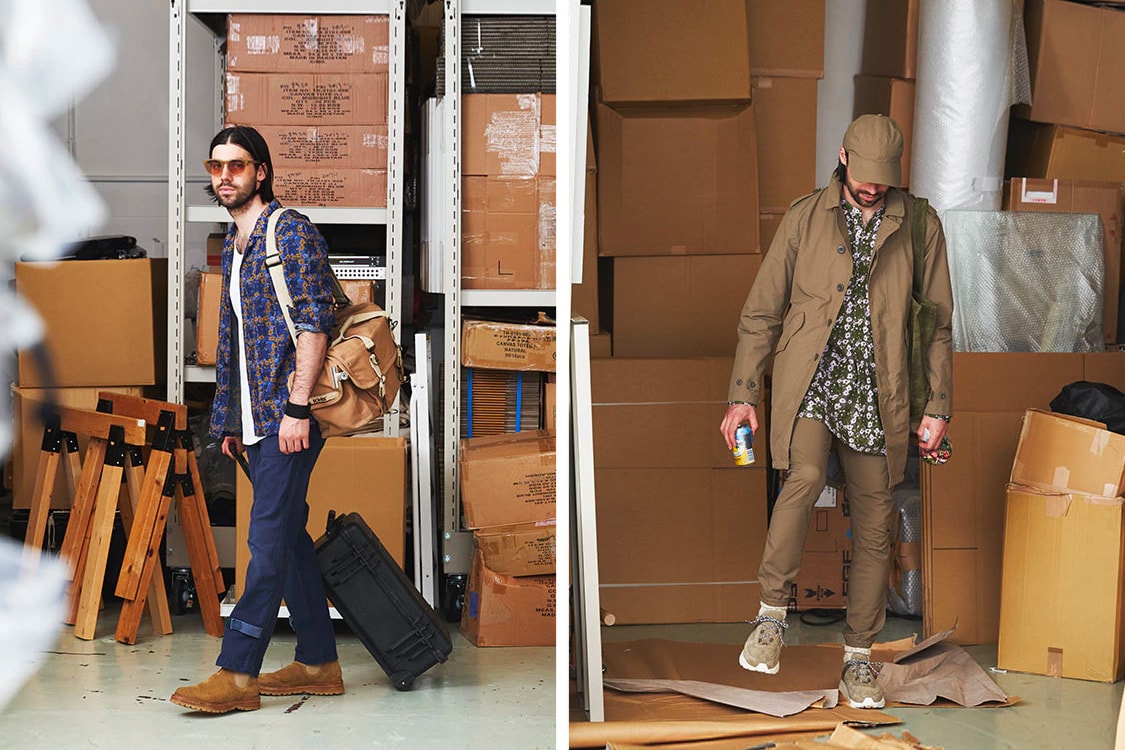 3 of 12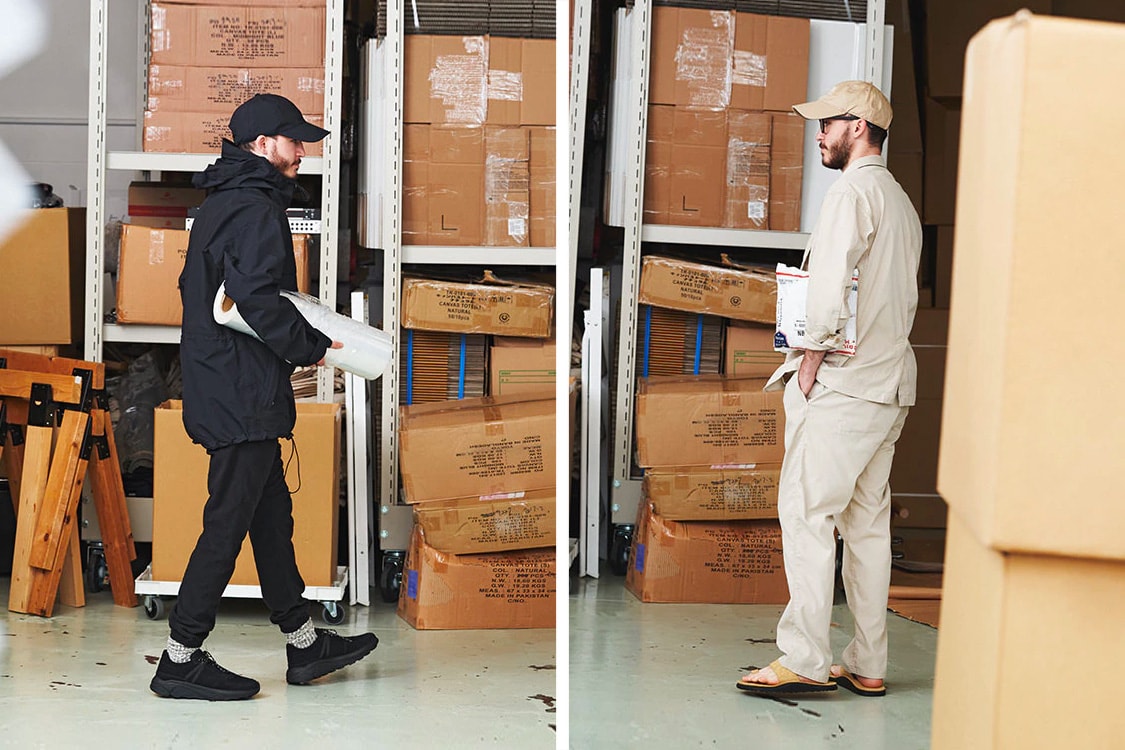 4 of 12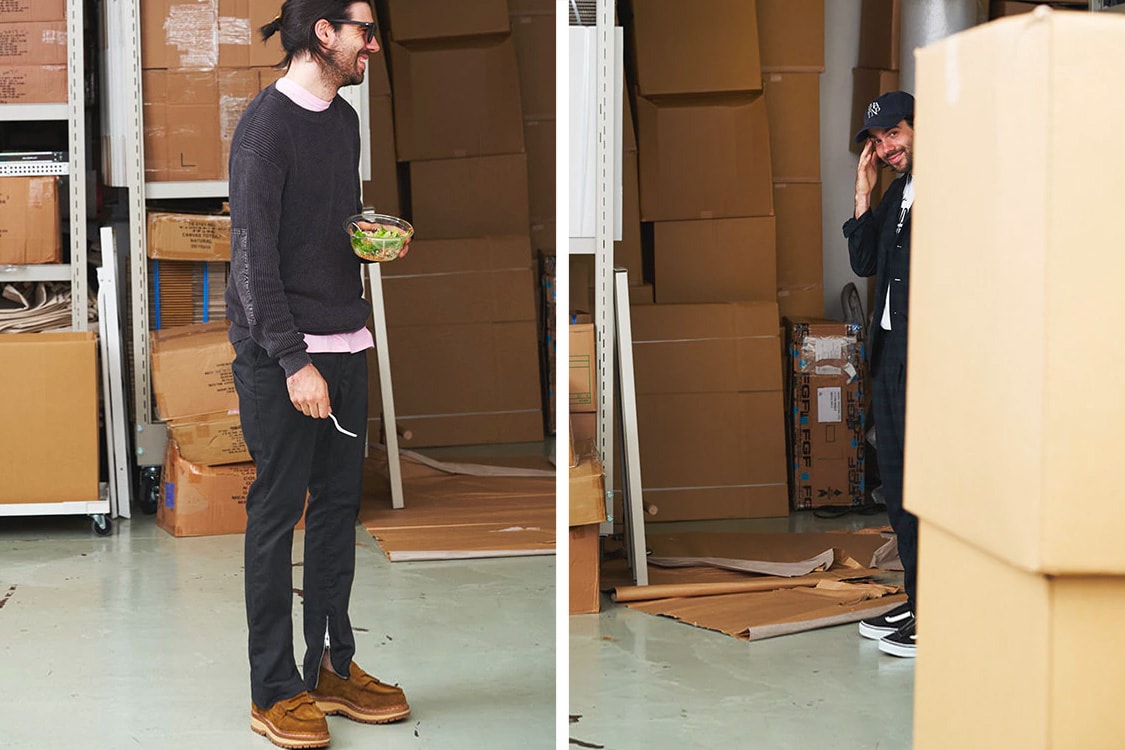 5 of 12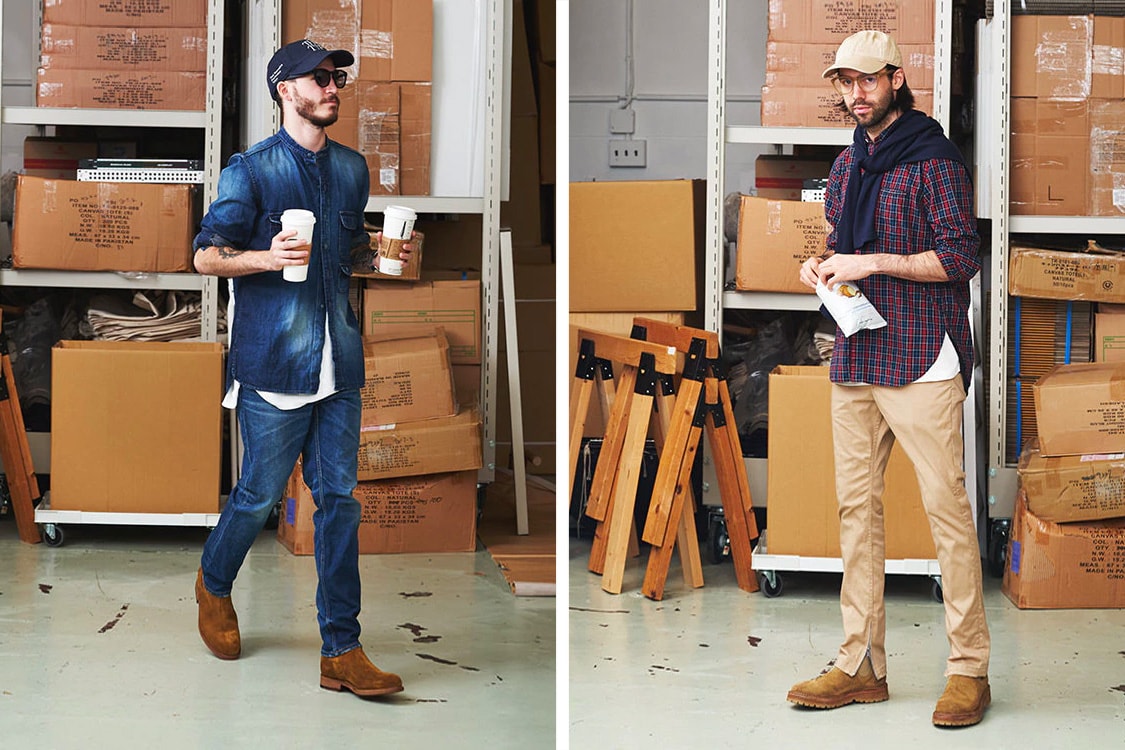 6 of 12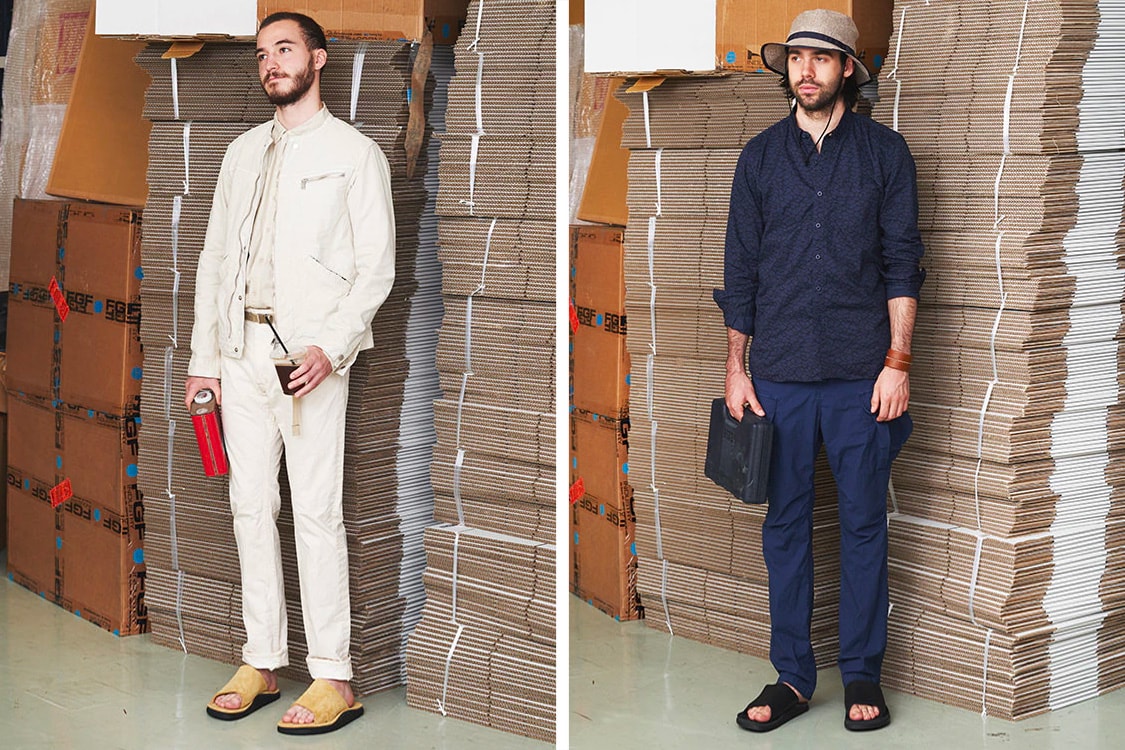 7 of 12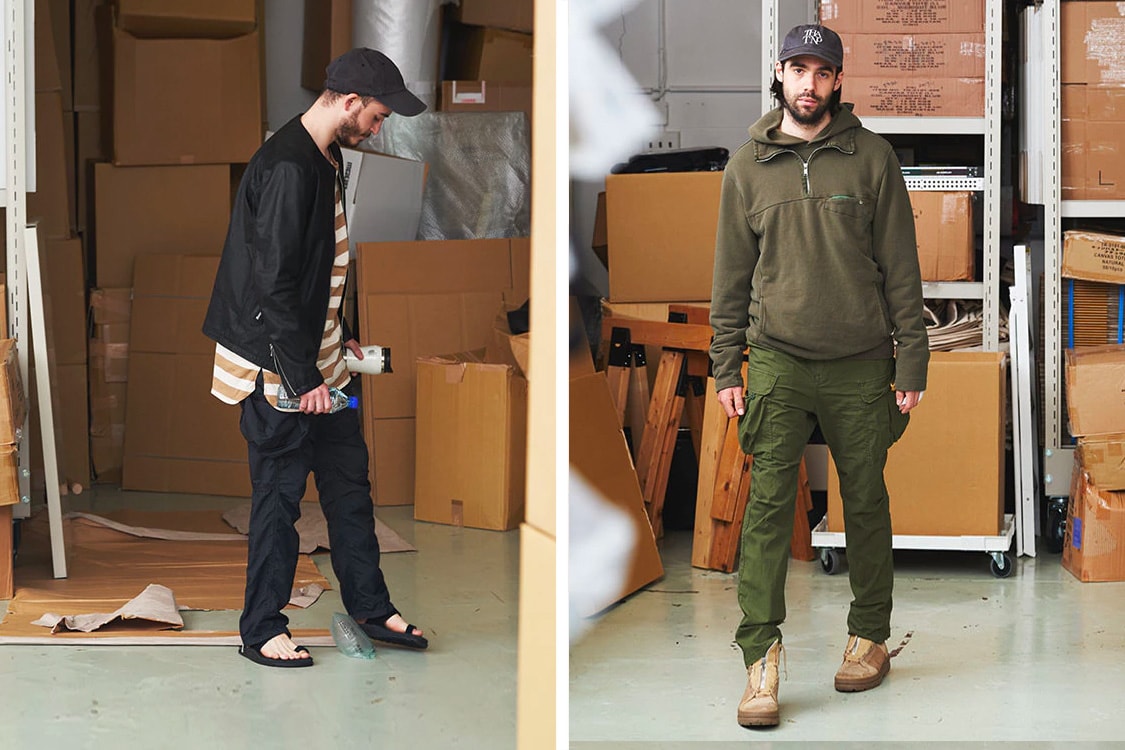 8 of 12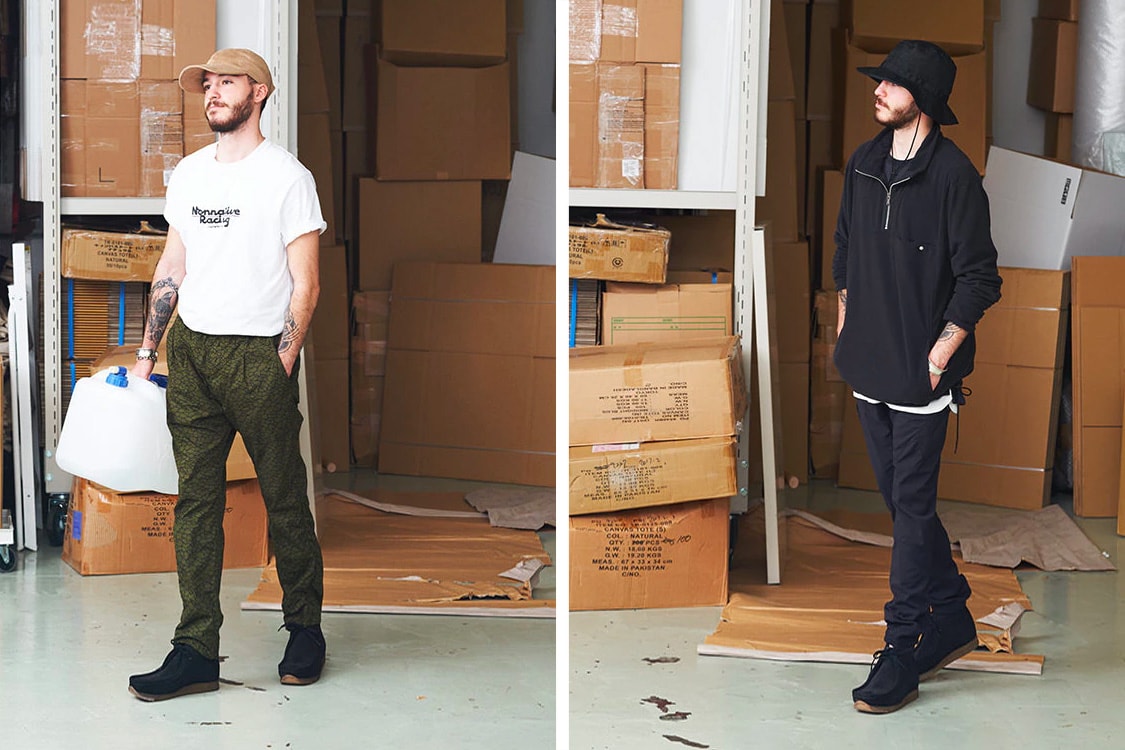 9 of 12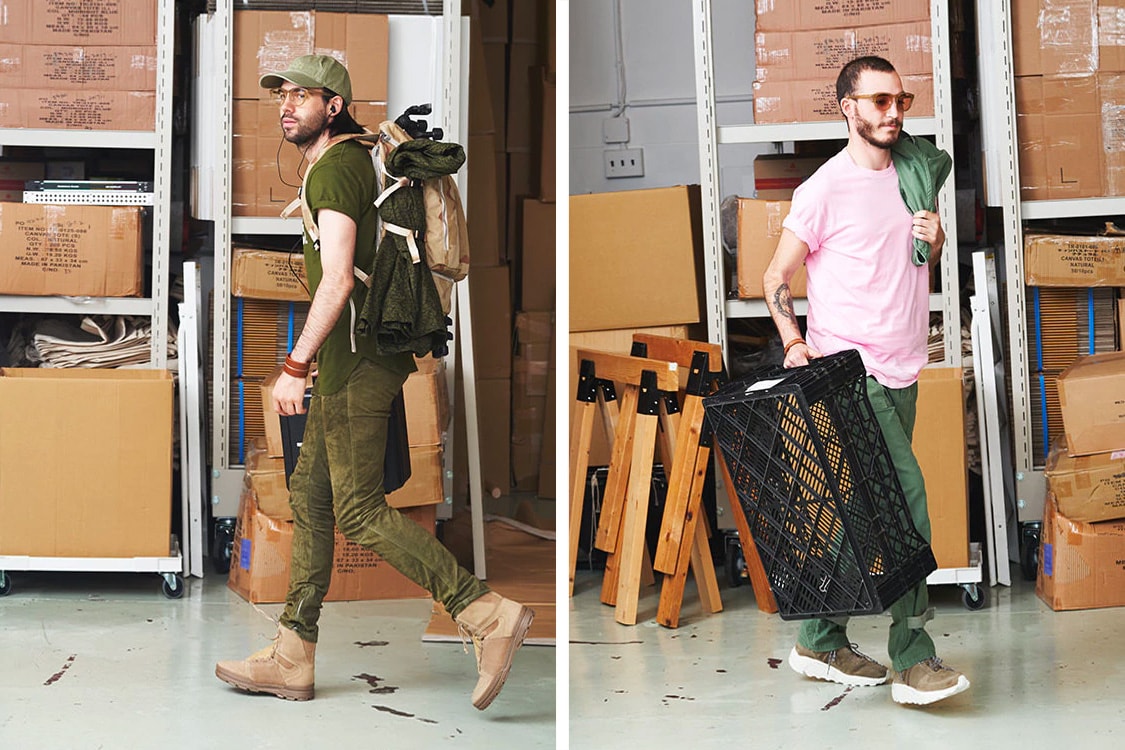 10 of 12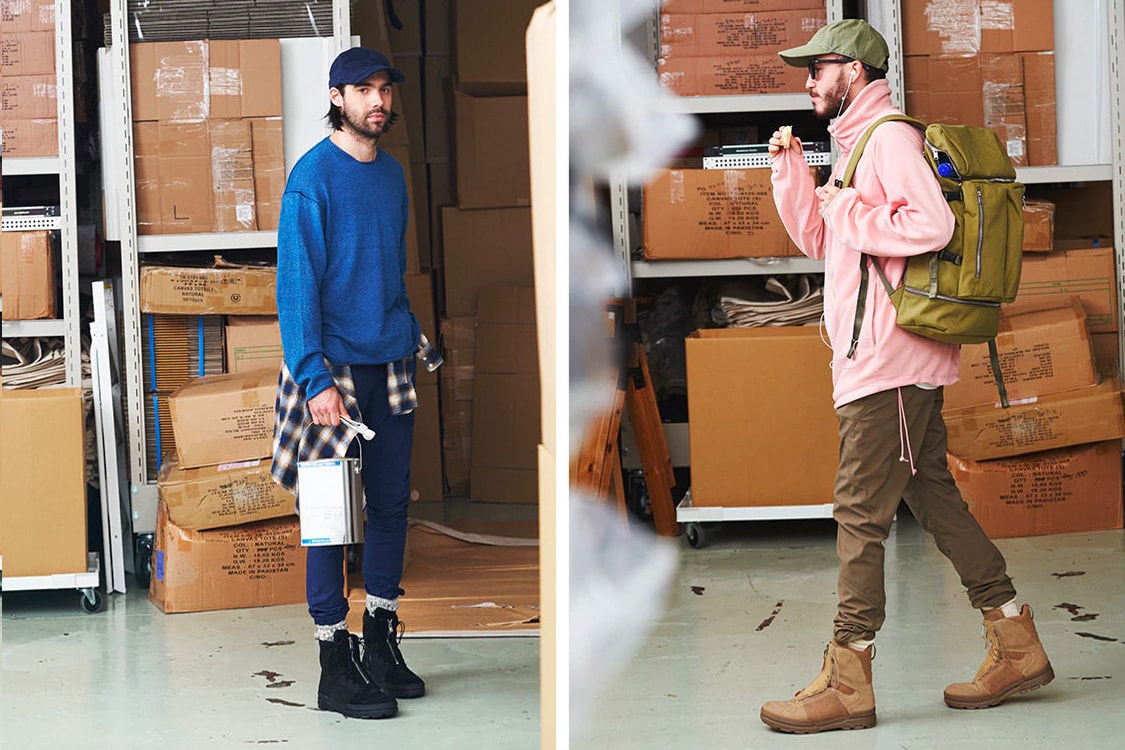 11 of 12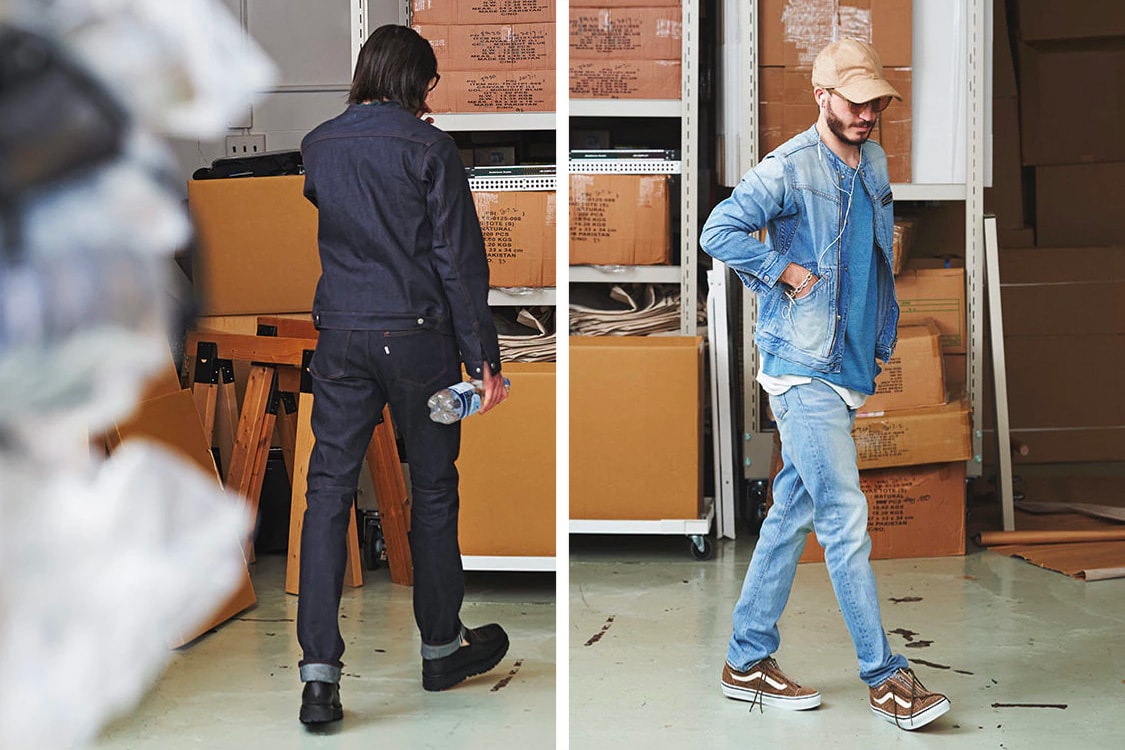 12 of 12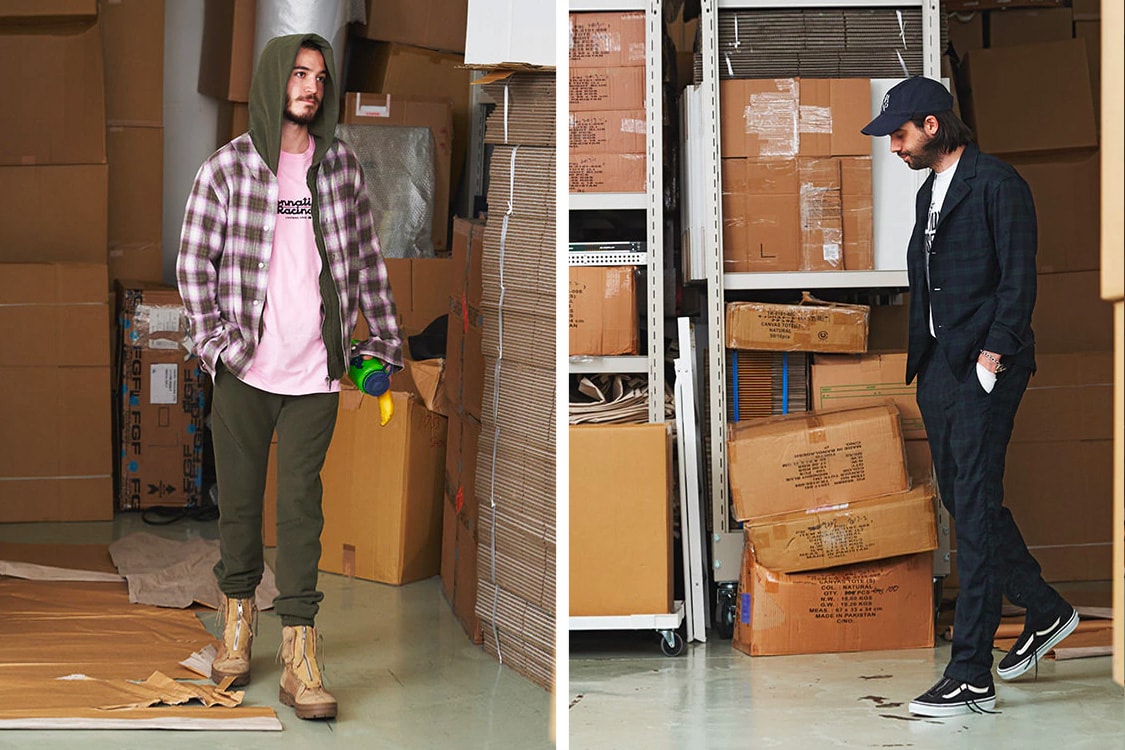 nonnative's Spring/Summer 2018 collection pays tribute to blue-collar workers and their relaxed, casual workwear. This range, titled "The Handyman Service," features crewneck pullovers, printed button-downs, flannel tops, denim jackets, cargo pants, chino trousers and much more versatile wear in classic neutral hues. The thematic lookbook is accompanied with a short video that's shot in a satirical '90s infomercial style.
When: February 3
Where: Online at nonnative's web shop.