Supreme Has the Most Powerful Logo in the World
According to Lyst's yearly report.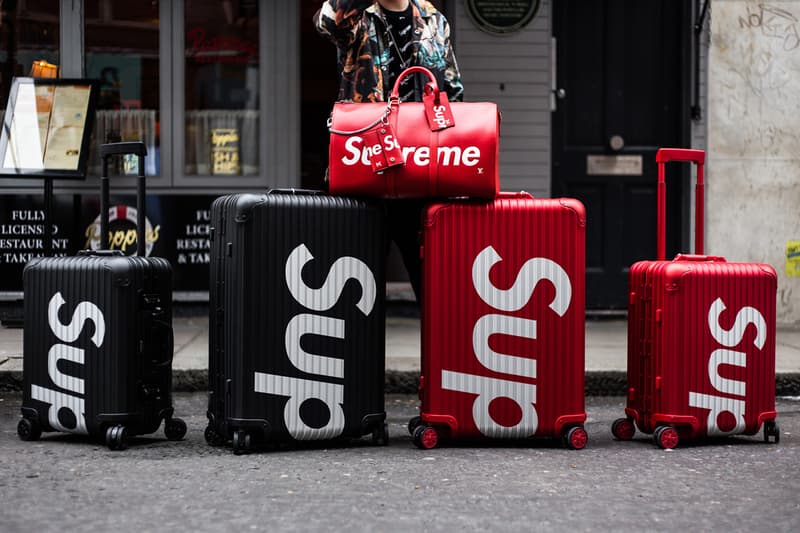 In news that will be unsurprising to most, Supreme's logo has been voted the most powerful in the world. In a new data report by Lyst, Supreme came top of a list of 10, followed by Champion, FILA and Fendi. Champion's inclusion will be more of a surprise, with Lyst noting that it was a series of collabs with BEAMS, Timberland, Beauty & Youth and END that pushed it into second spot.
Elsewhere in the report, the most wanted items list was topped by Gucci's Logo belt, closely followed up by Off-White™'s industrial belt.The most powerful trend this year was Meme Fashion, followed by the '90s and '00s periods. Take a look at some of the lists in full below.
In other news, Beyoncé released another capsule range for the holidays.
Most Powerful Logos
1. Supreme
2. Champion
3. FILA
4. Prada
5. Fendi
6. Gucci
7. Kappa
8. Versace
9. Louis Vuitton
10. CELINE
Hottest Items
1. Gucci Logo Belt
2. Off-White™ Industrial Belt
3. Fendi Logo Emblazoned Tights
4. Ganni Pink Boiler Suit
5. Realisation Par Leopard Print Skirt
Most Powerful Trends
1. Meme Fashion
2. '90s/'00s
3. 'Dad' Fashion
4. Sport Luxe
5. Western Cowboy
6. Plastic
7. Neon
8. Artsy
9. Pre-Raphaelite Prairie
10. Sustainable