Off-White™ Pre-Fall 2019 Takes Inspiration From Unfinished Infrastructure
"Incompiuto" is rich with patterns and washed-out denim.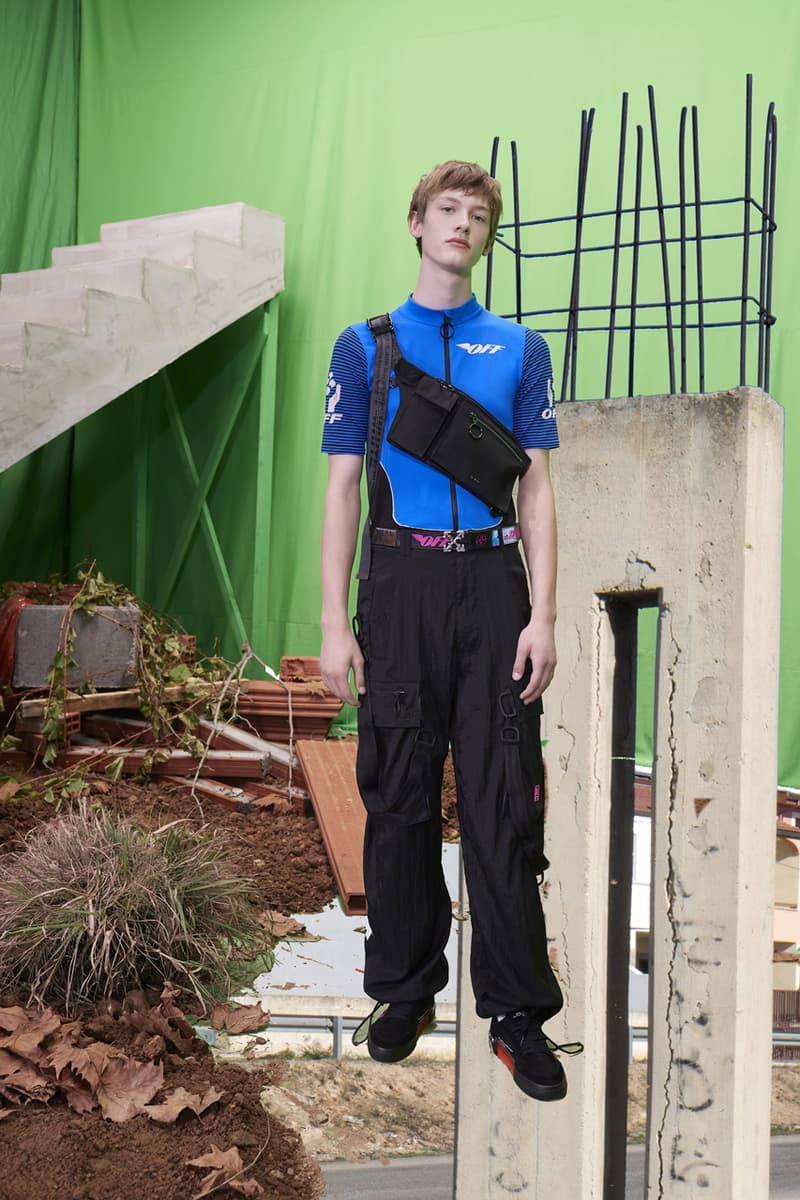 1 of 26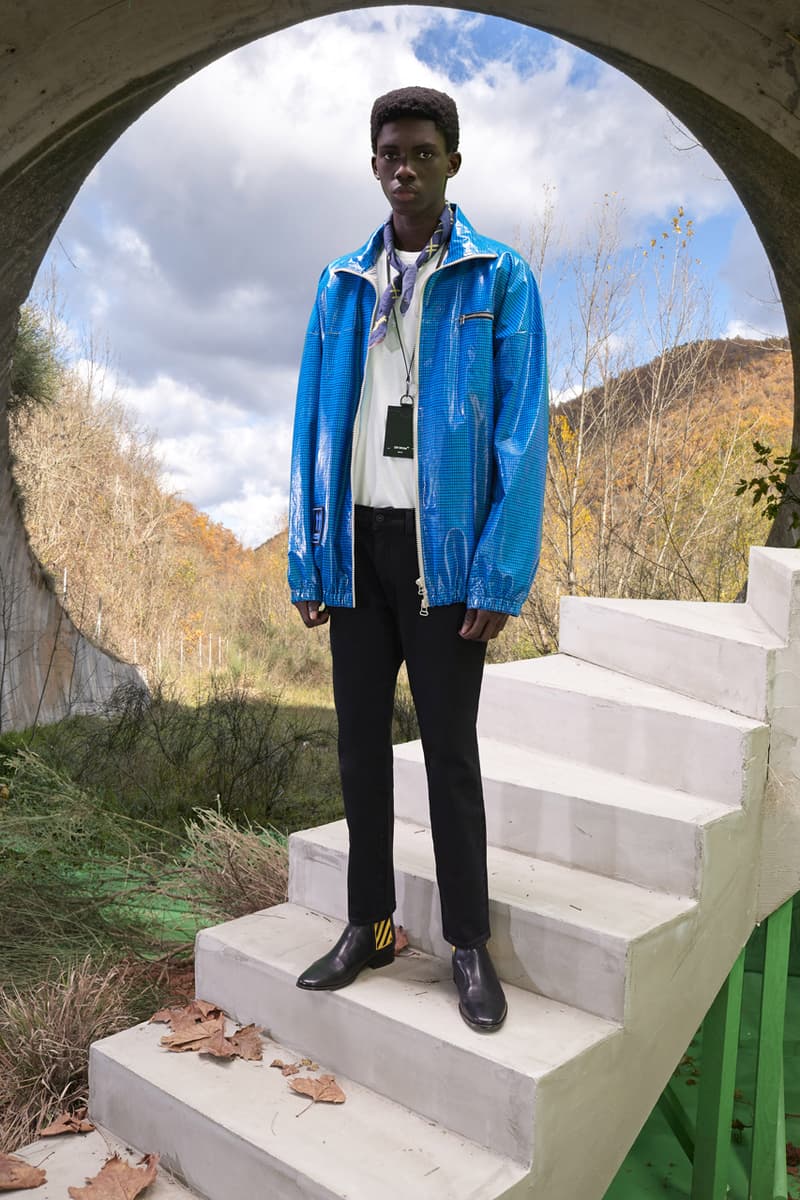 2 of 26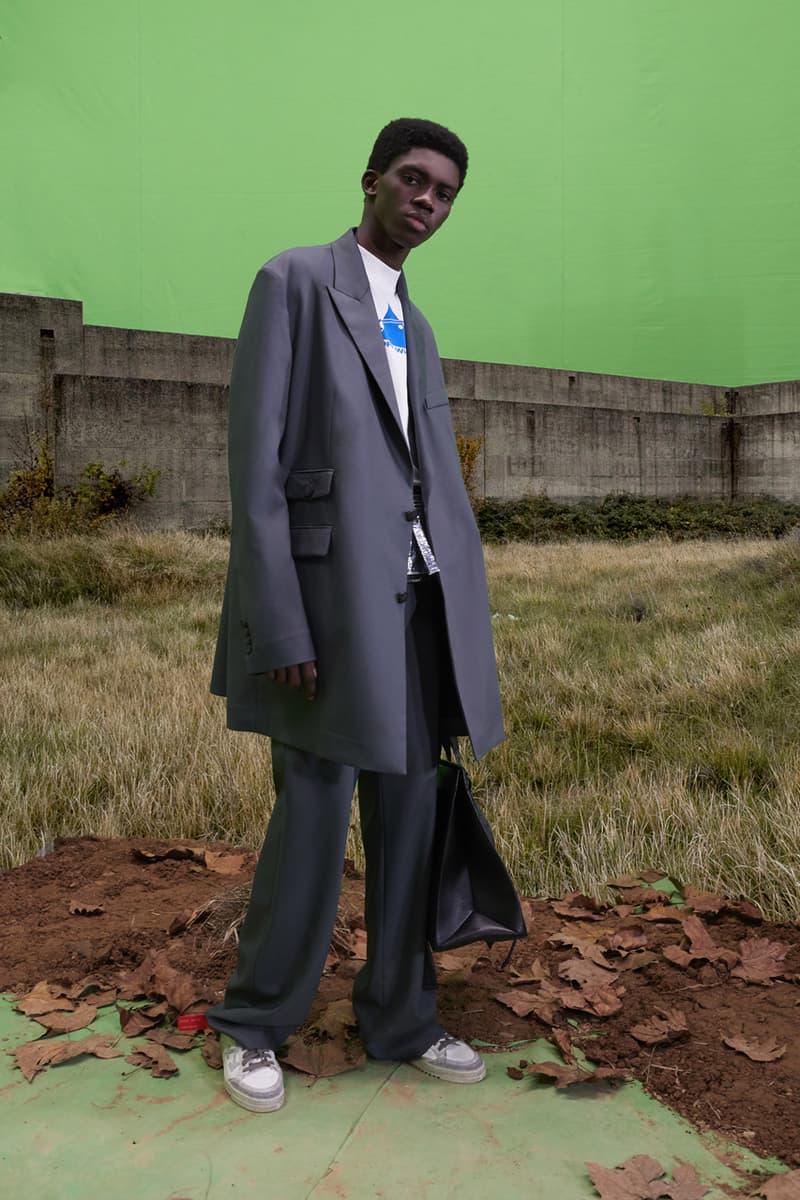 3 of 26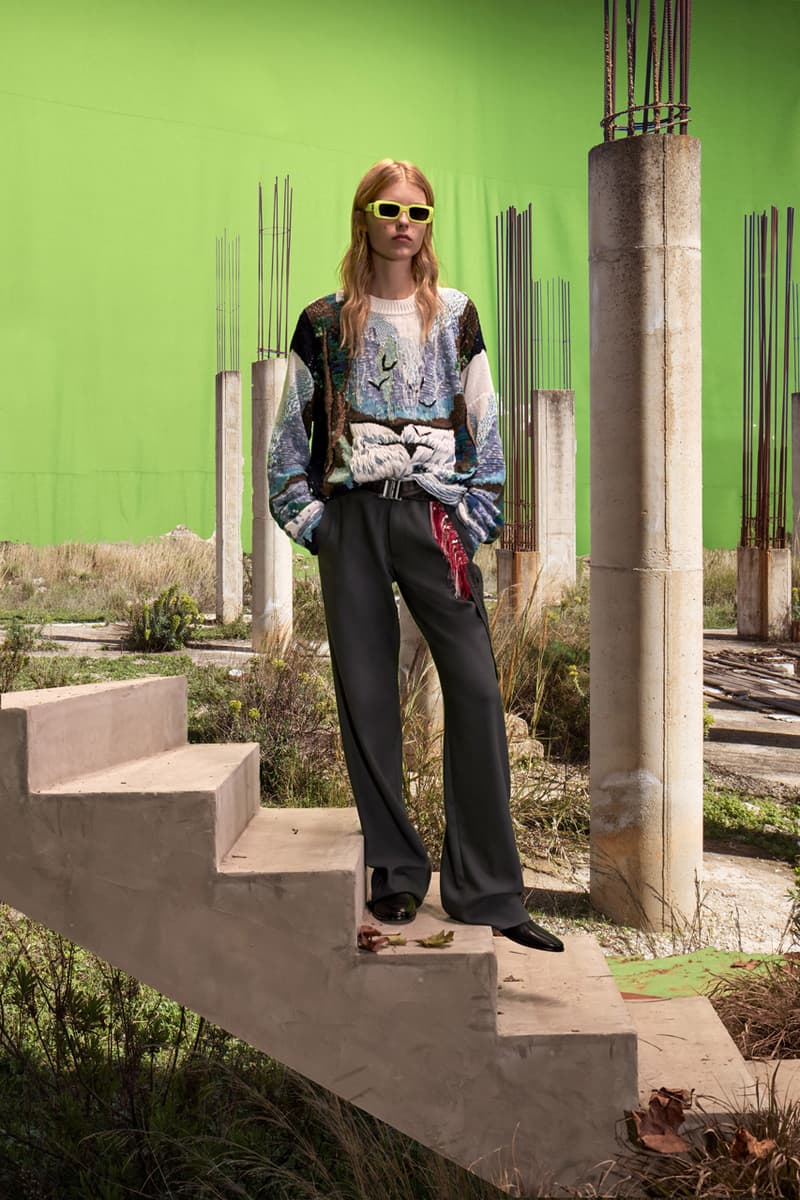 4 of 26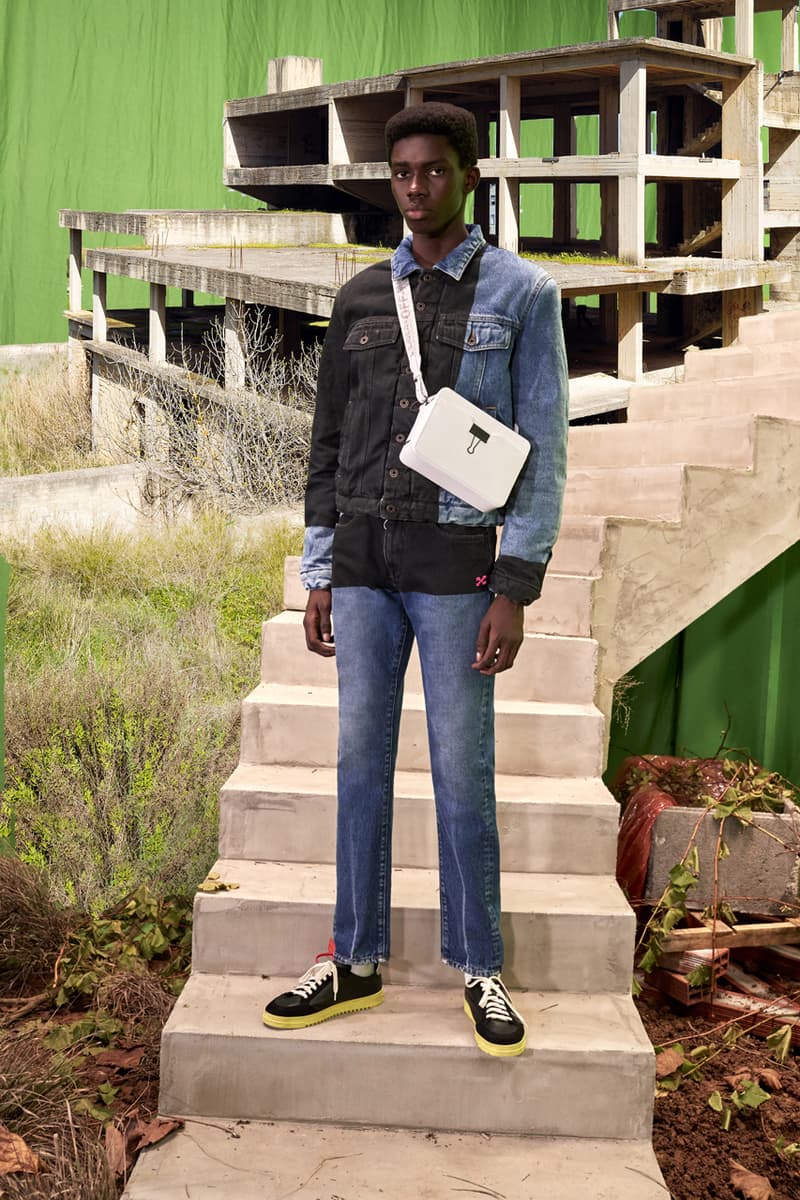 5 of 26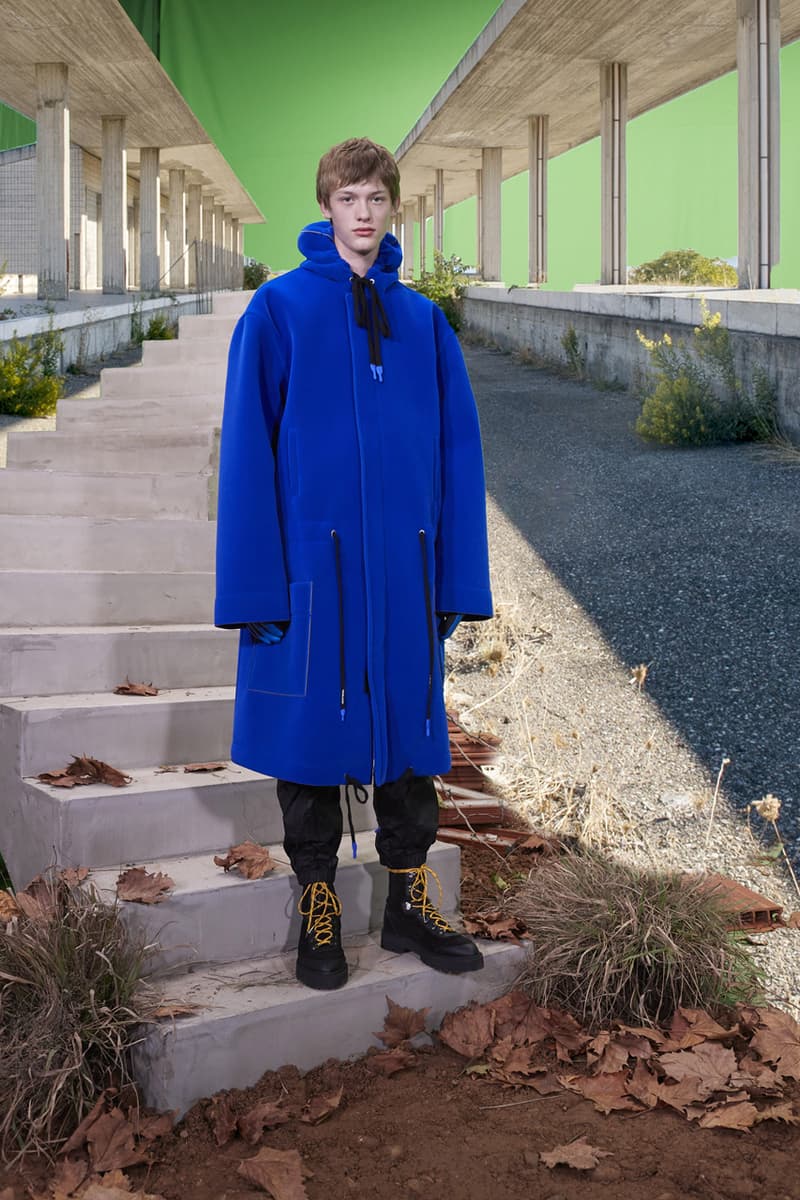 6 of 26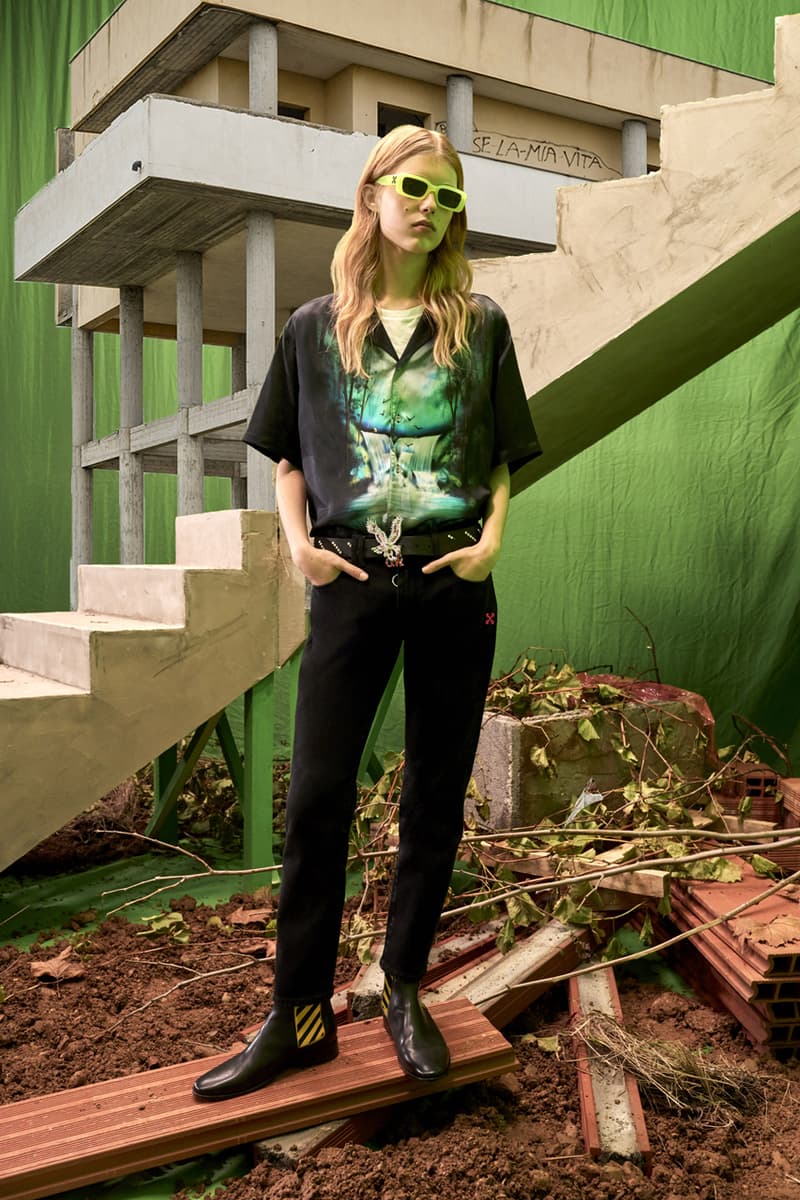 7 of 26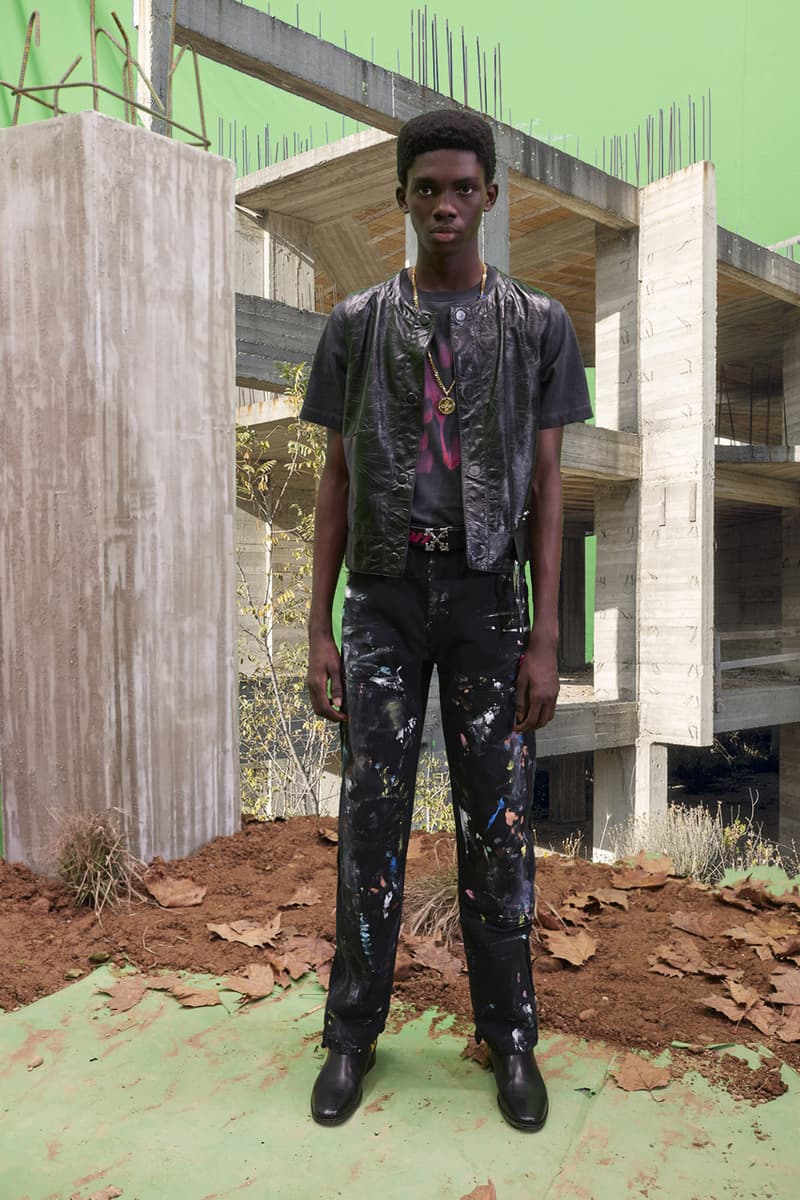 8 of 26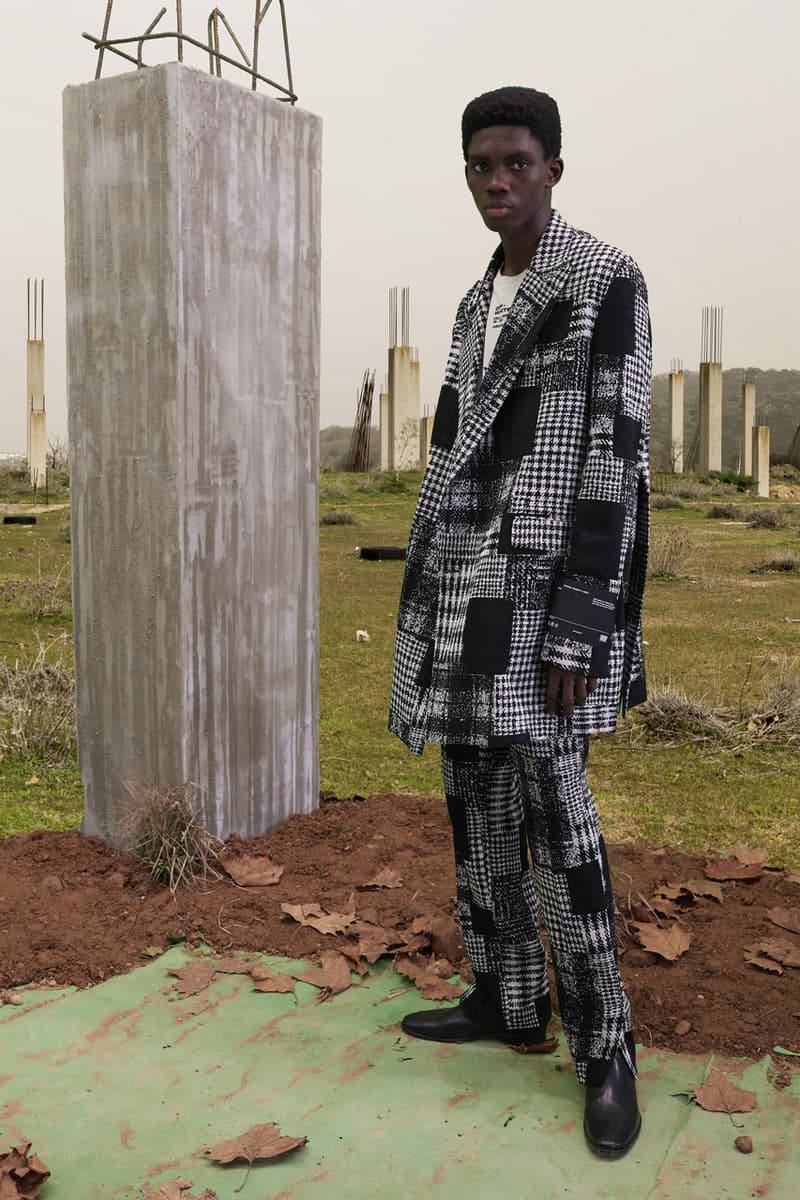 9 of 26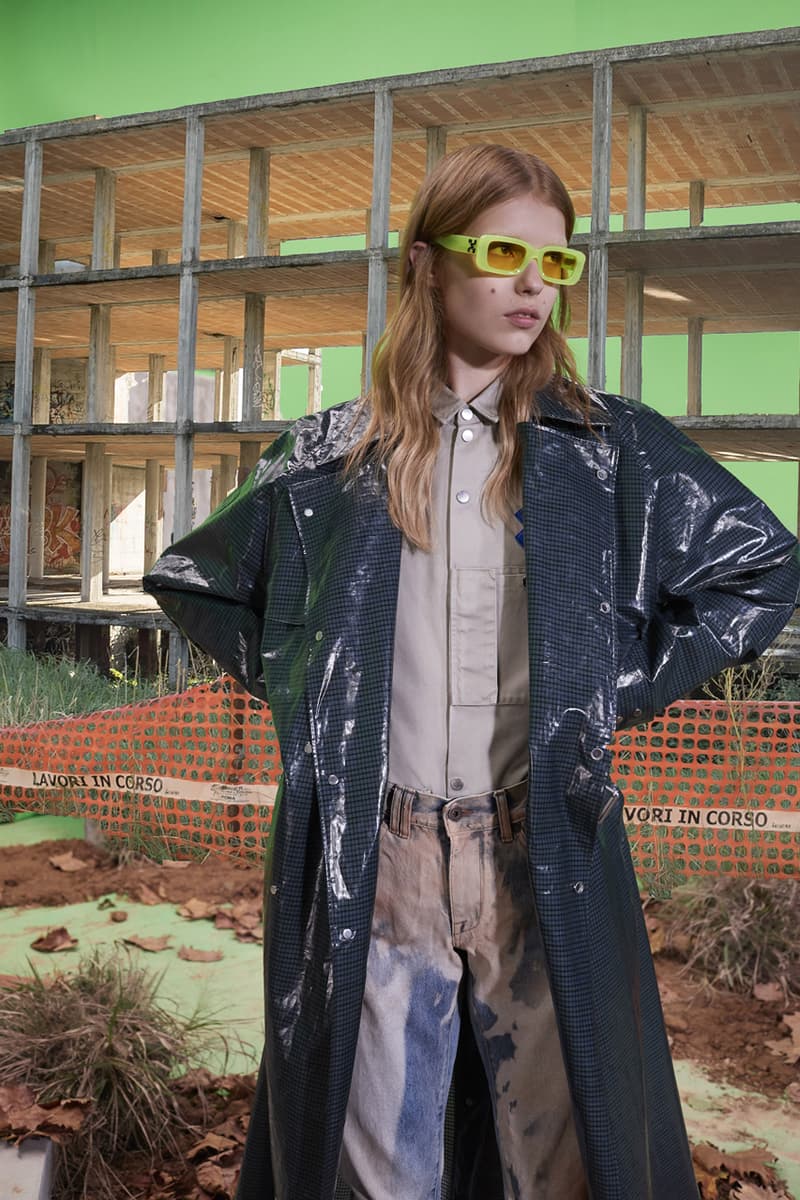 10 of 26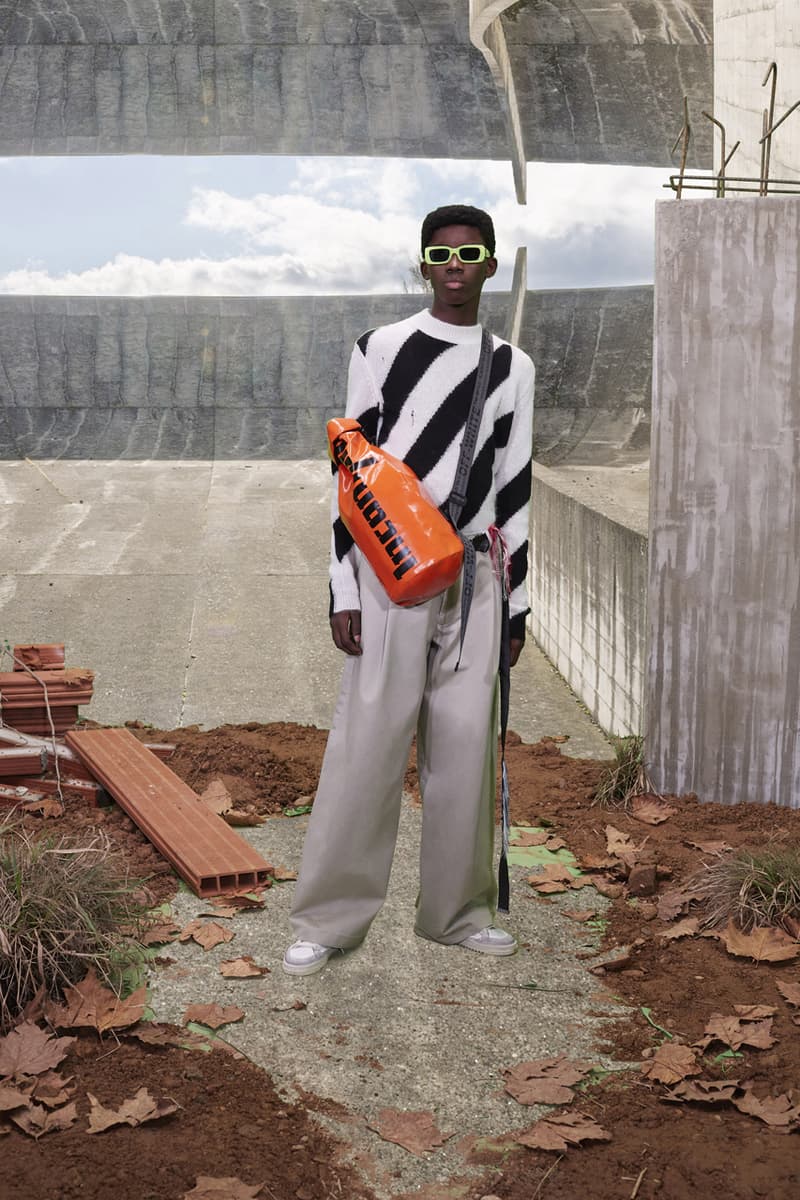 11 of 26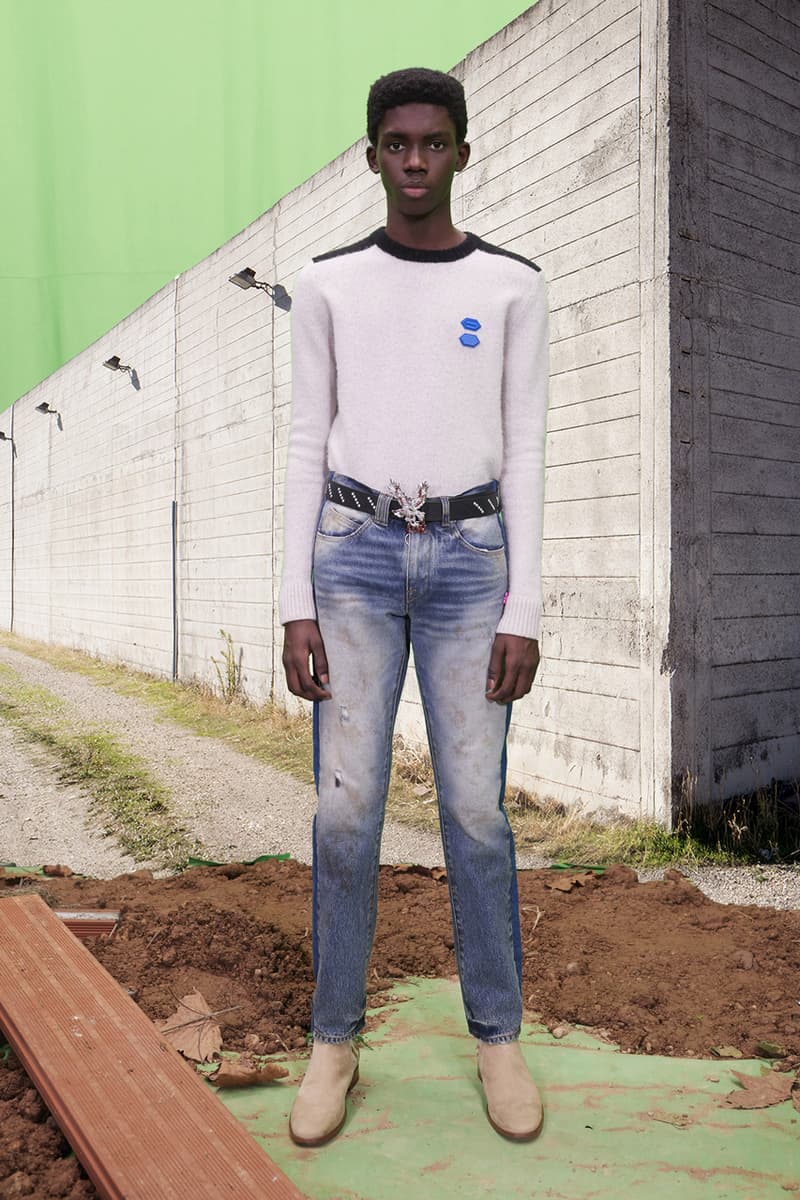 12 of 26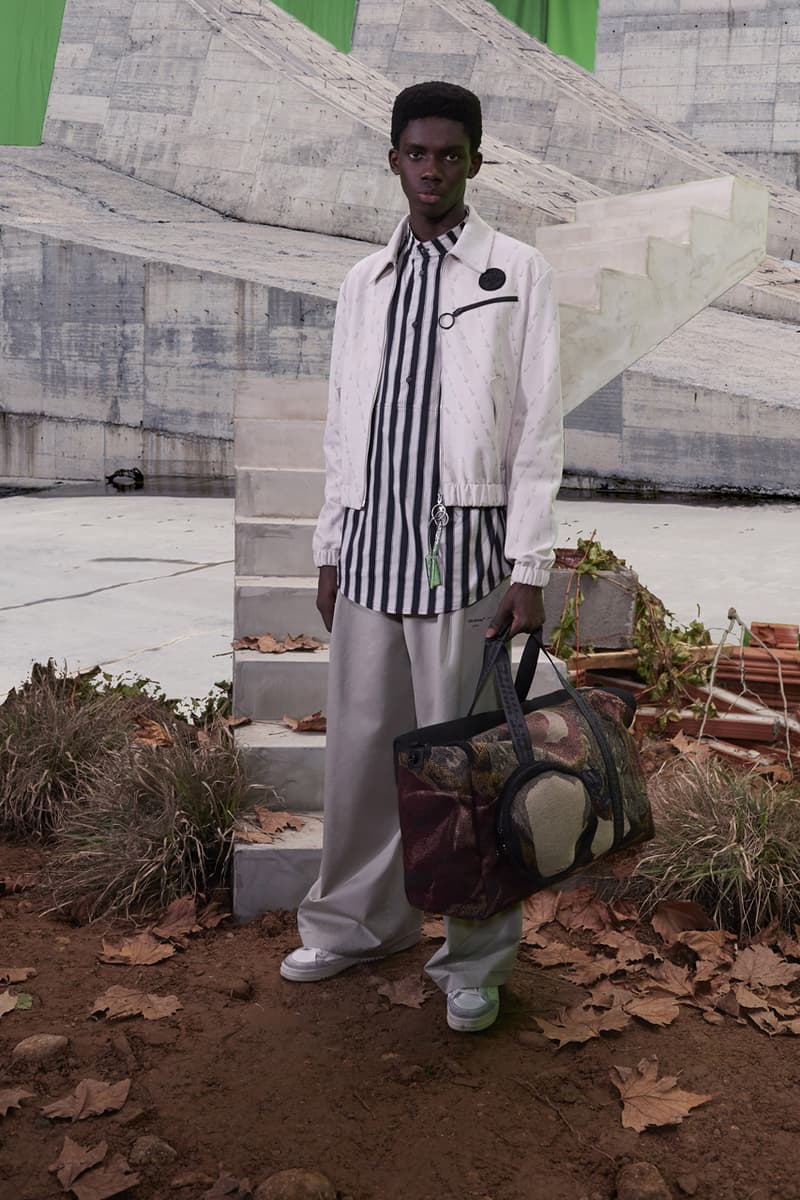 13 of 26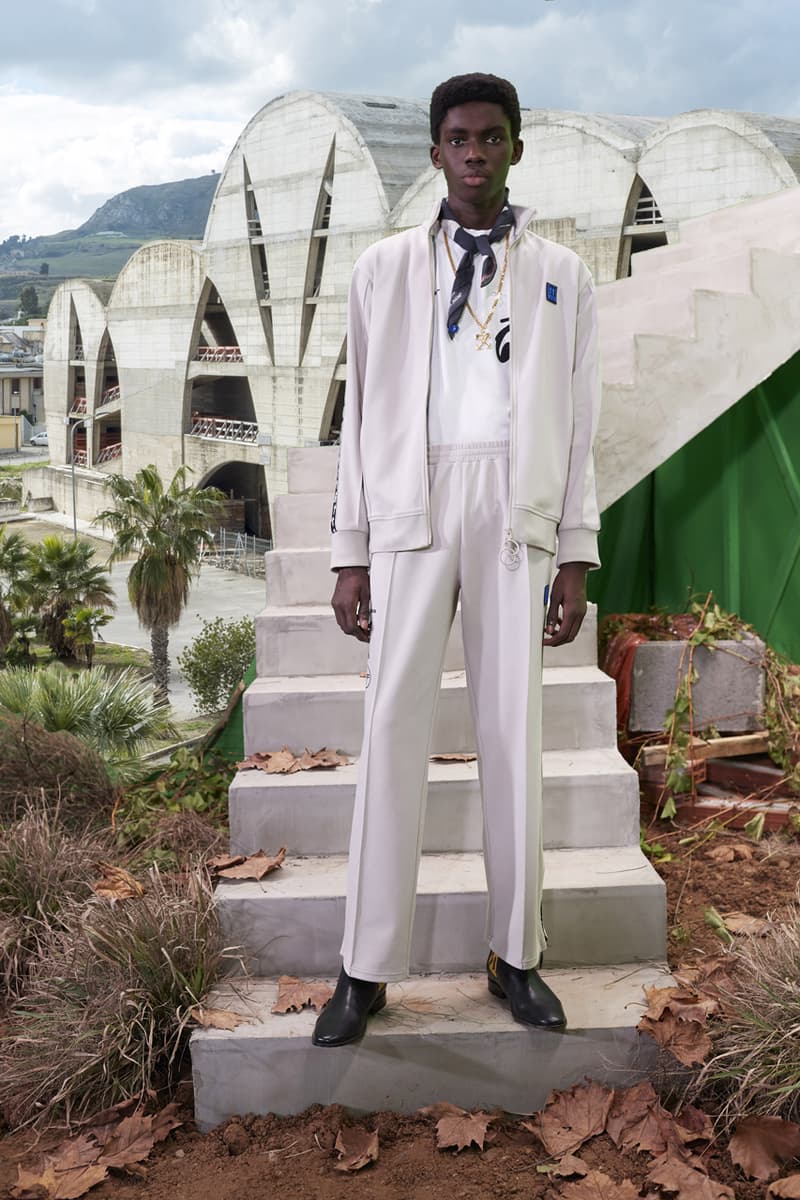 14 of 26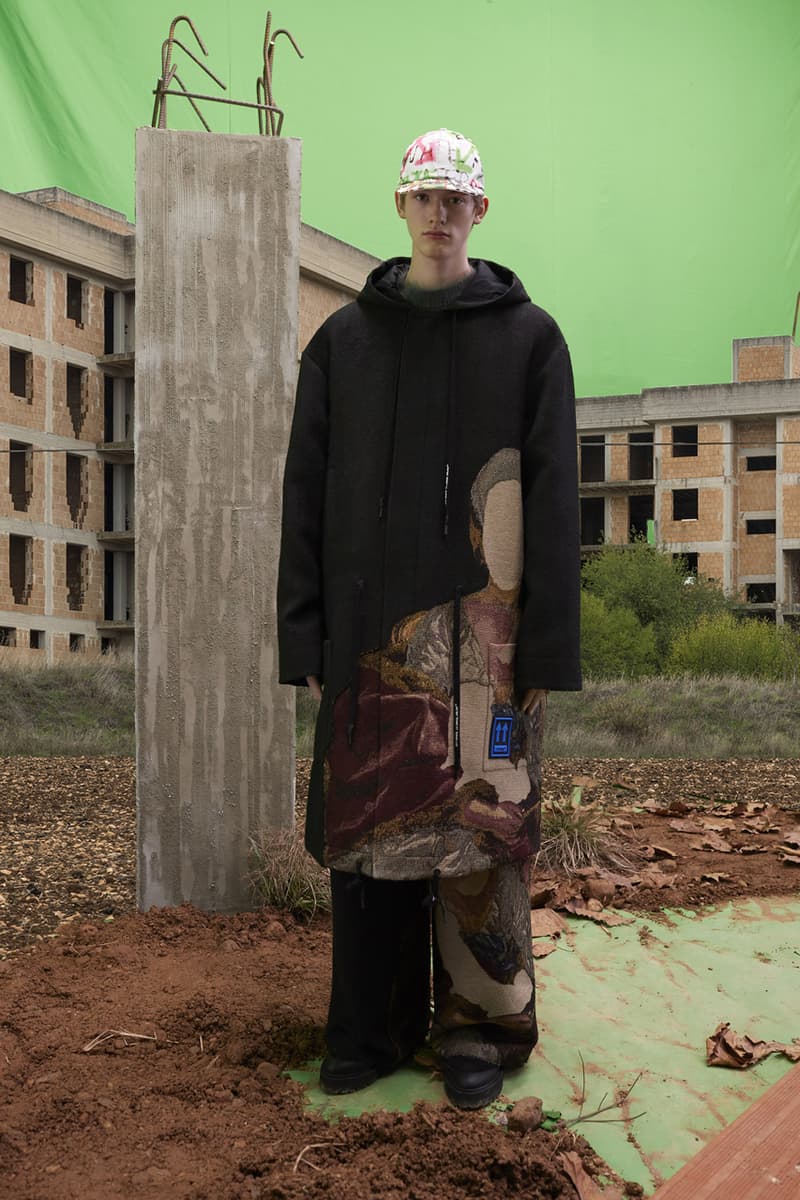 15 of 26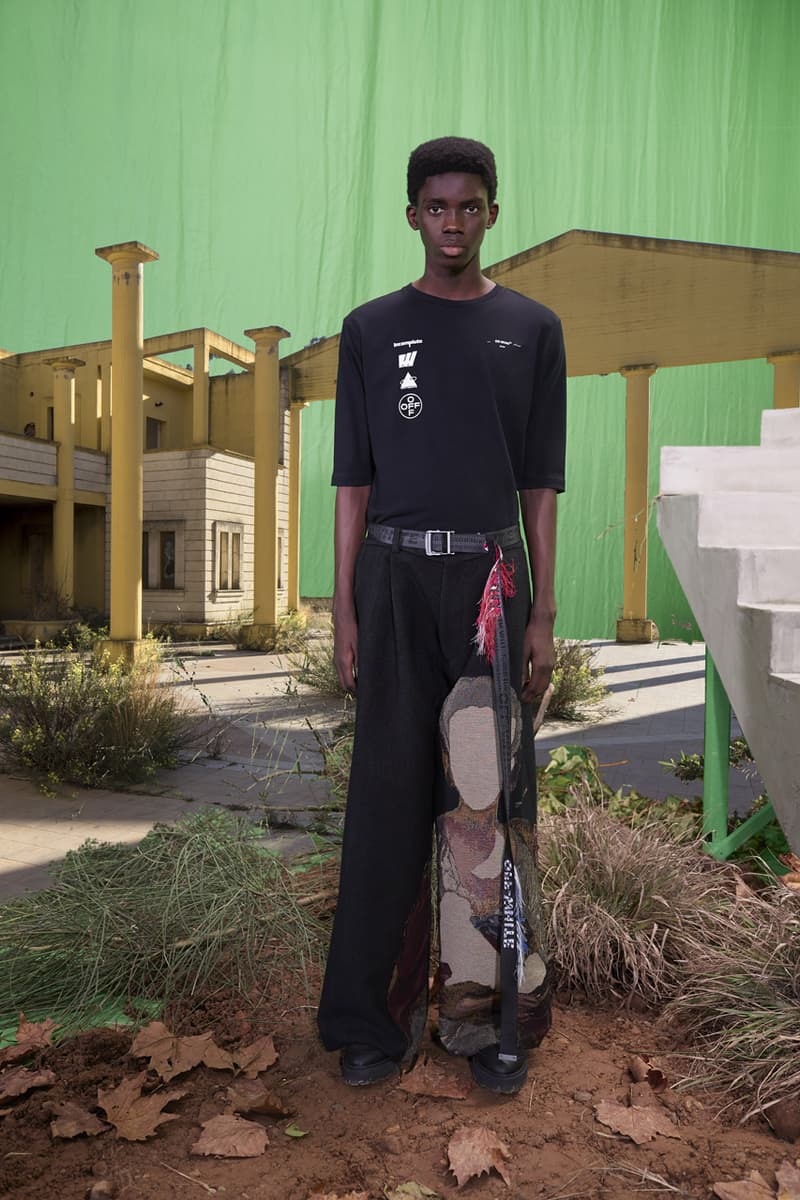 16 of 26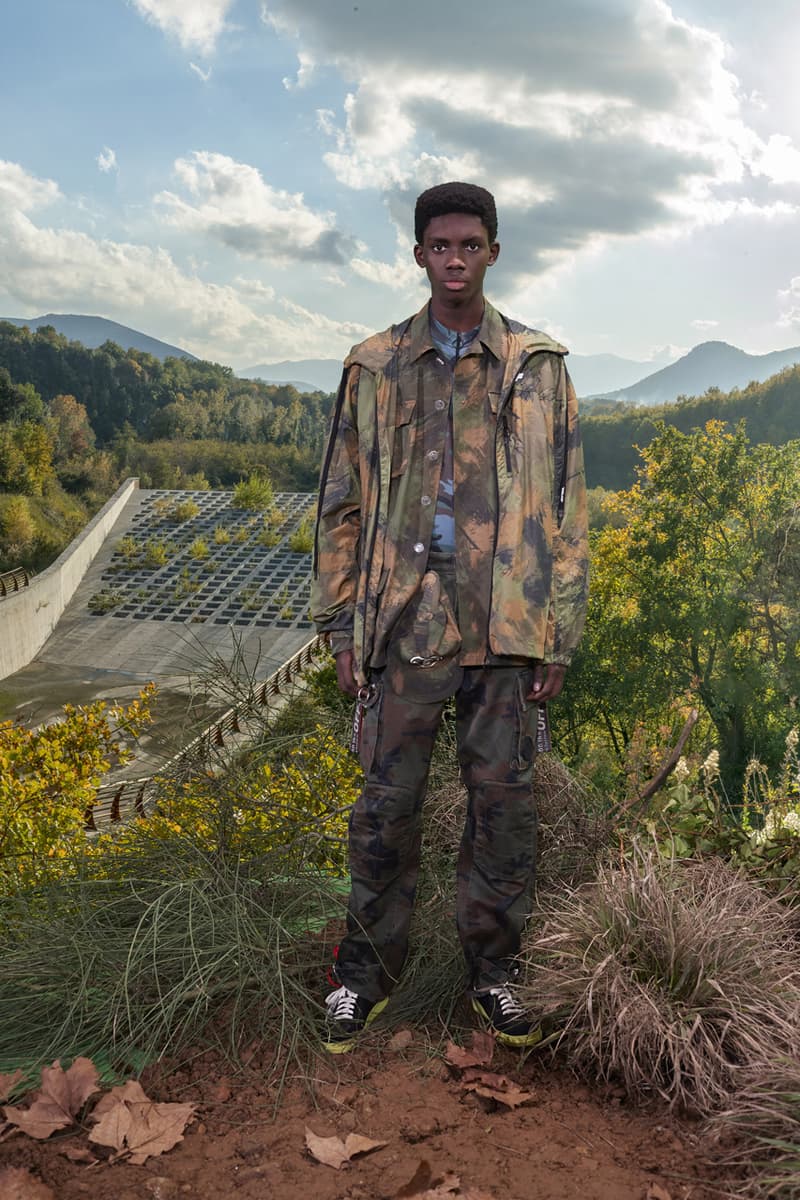 17 of 26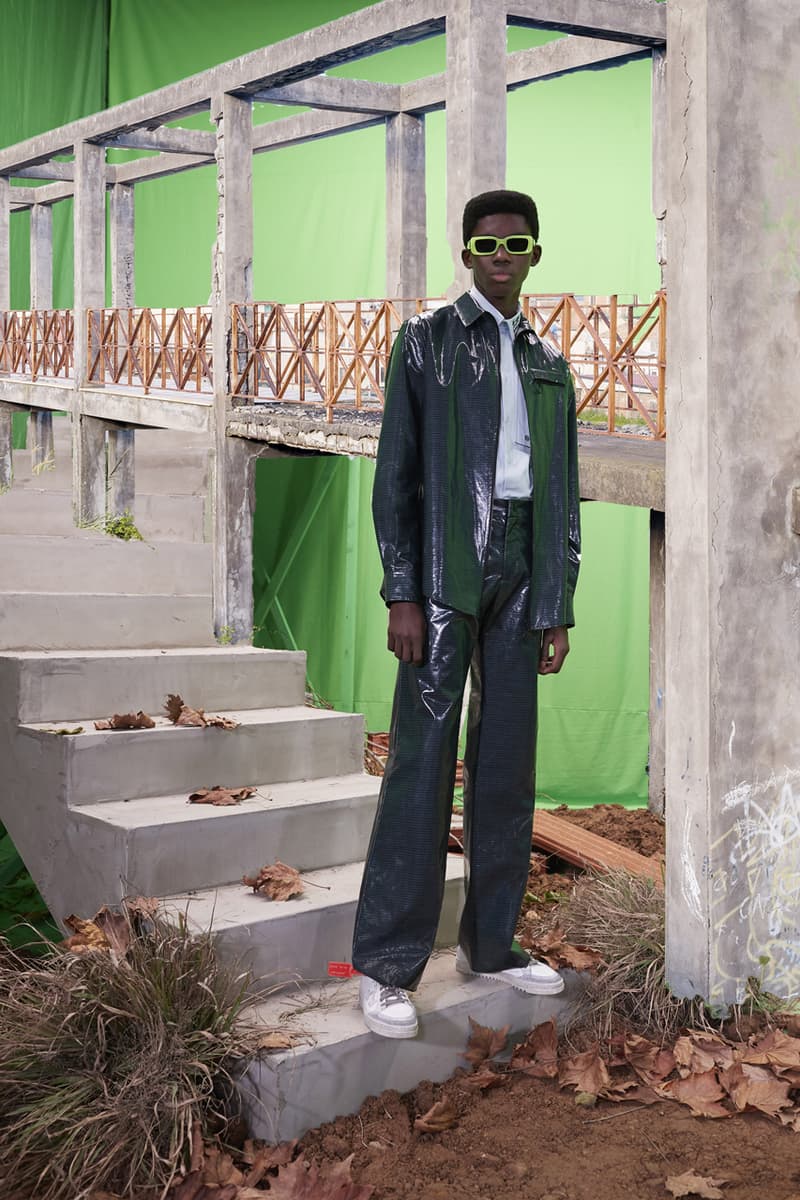 18 of 26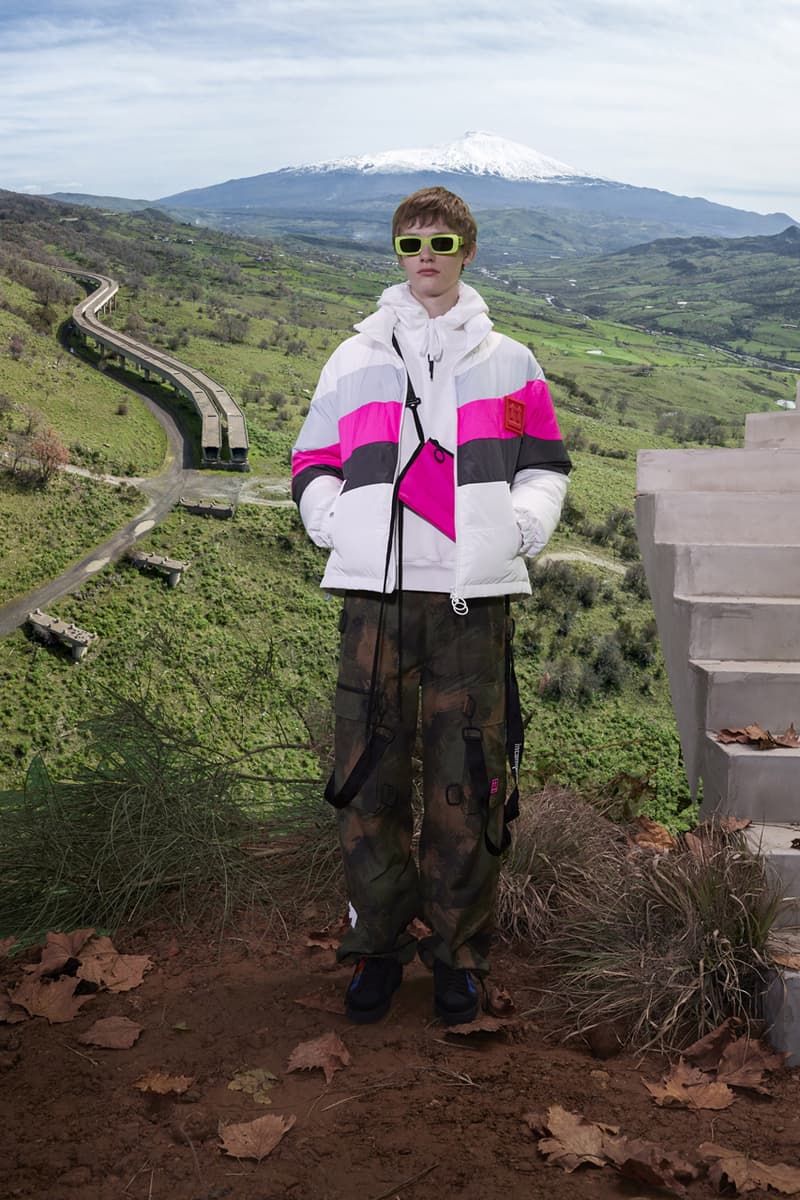 19 of 26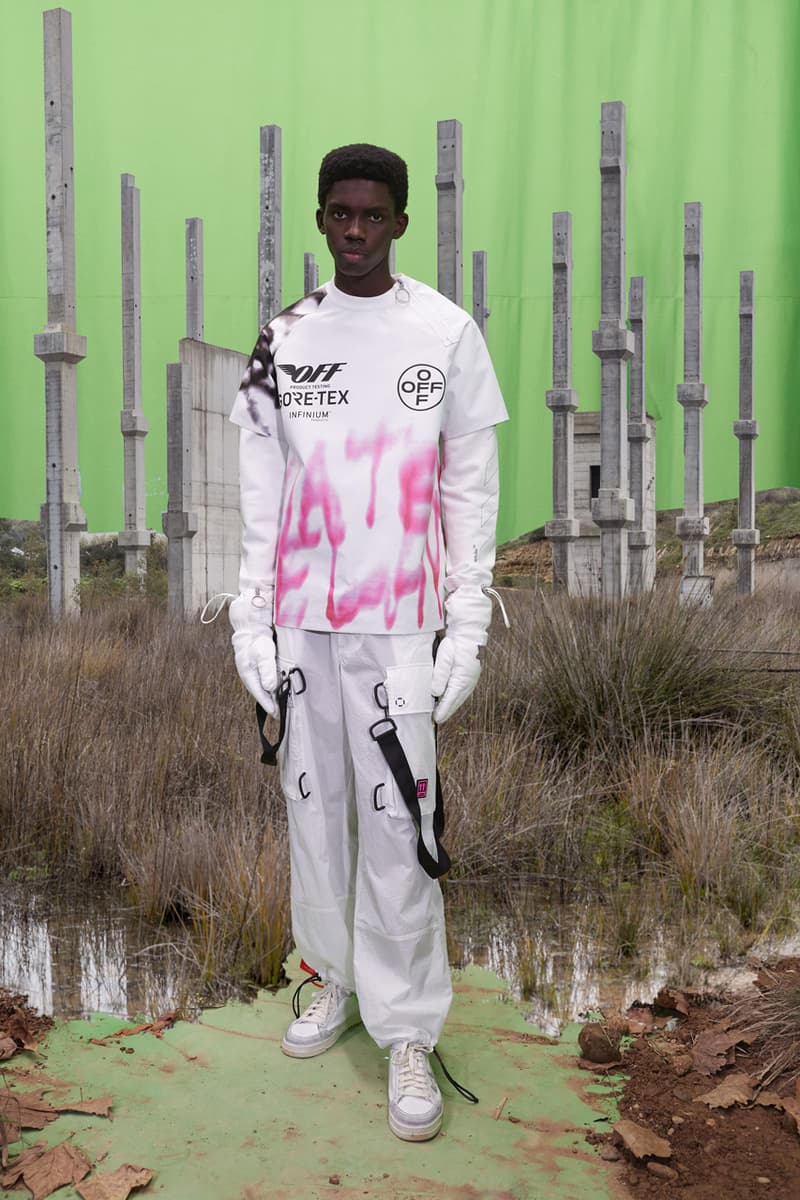 20 of 26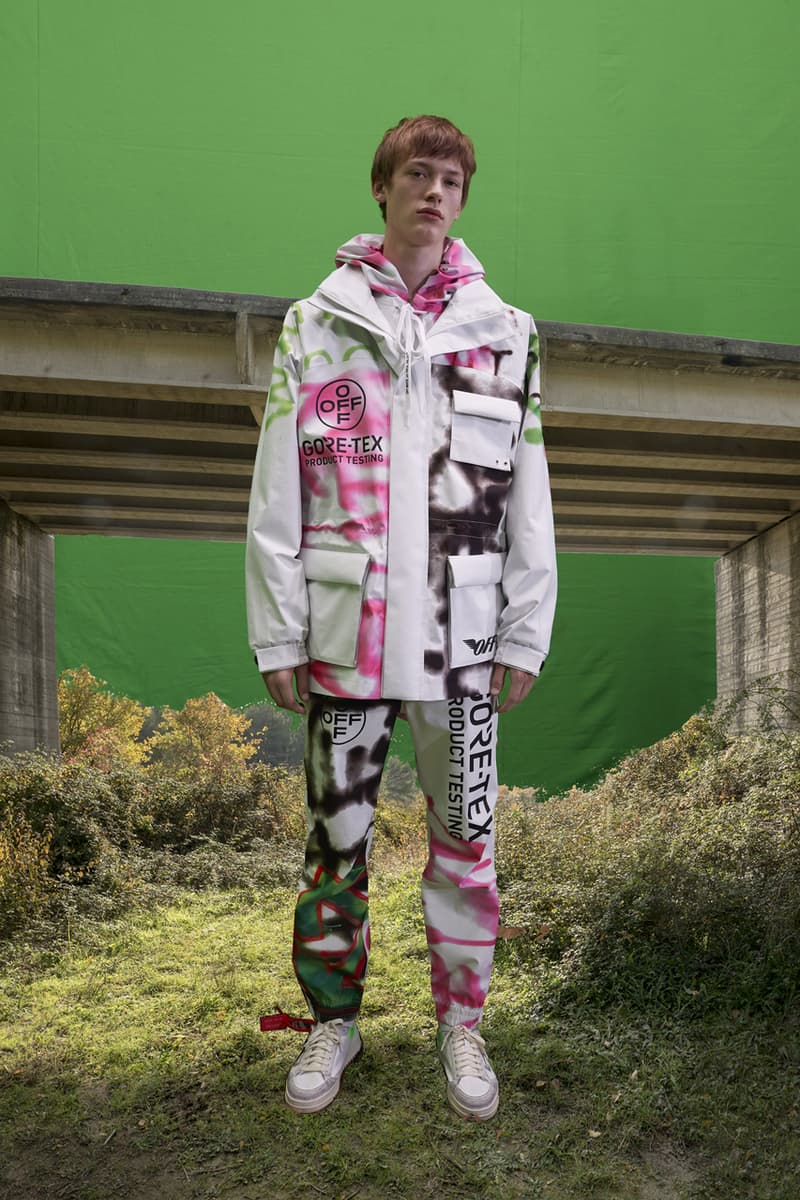 21 of 26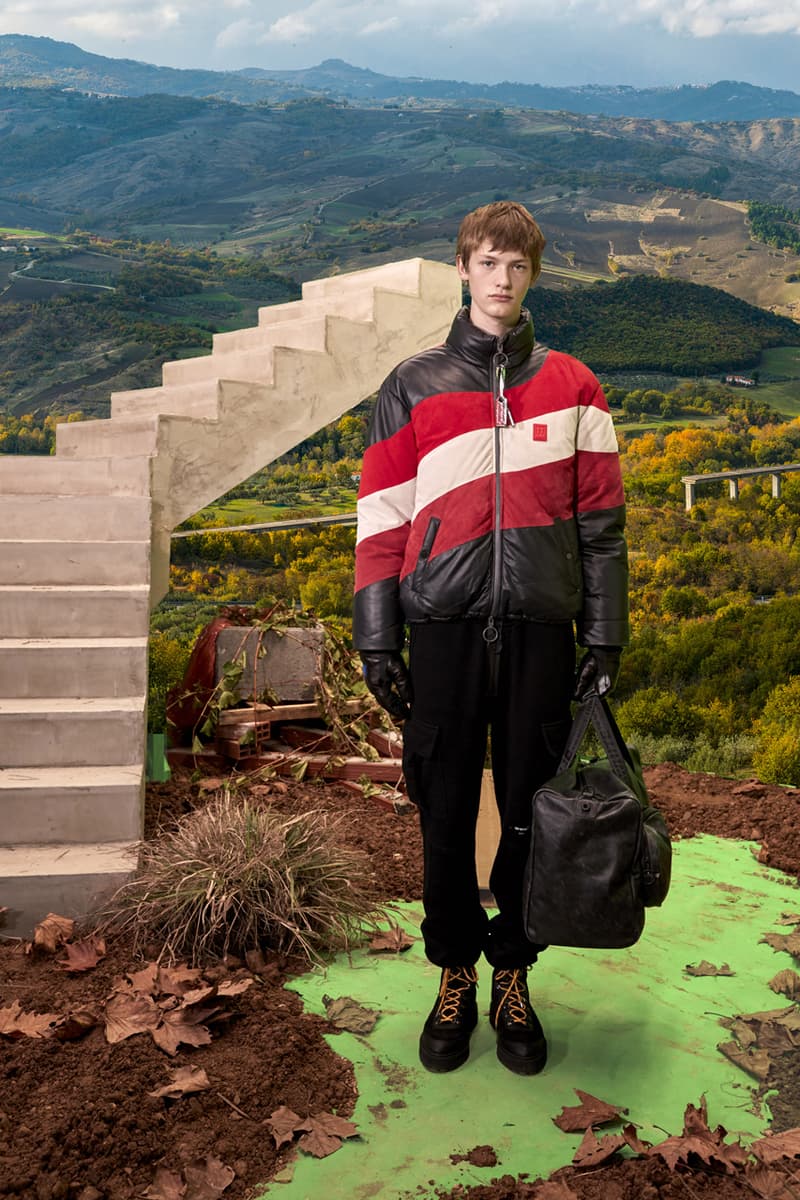 22 of 26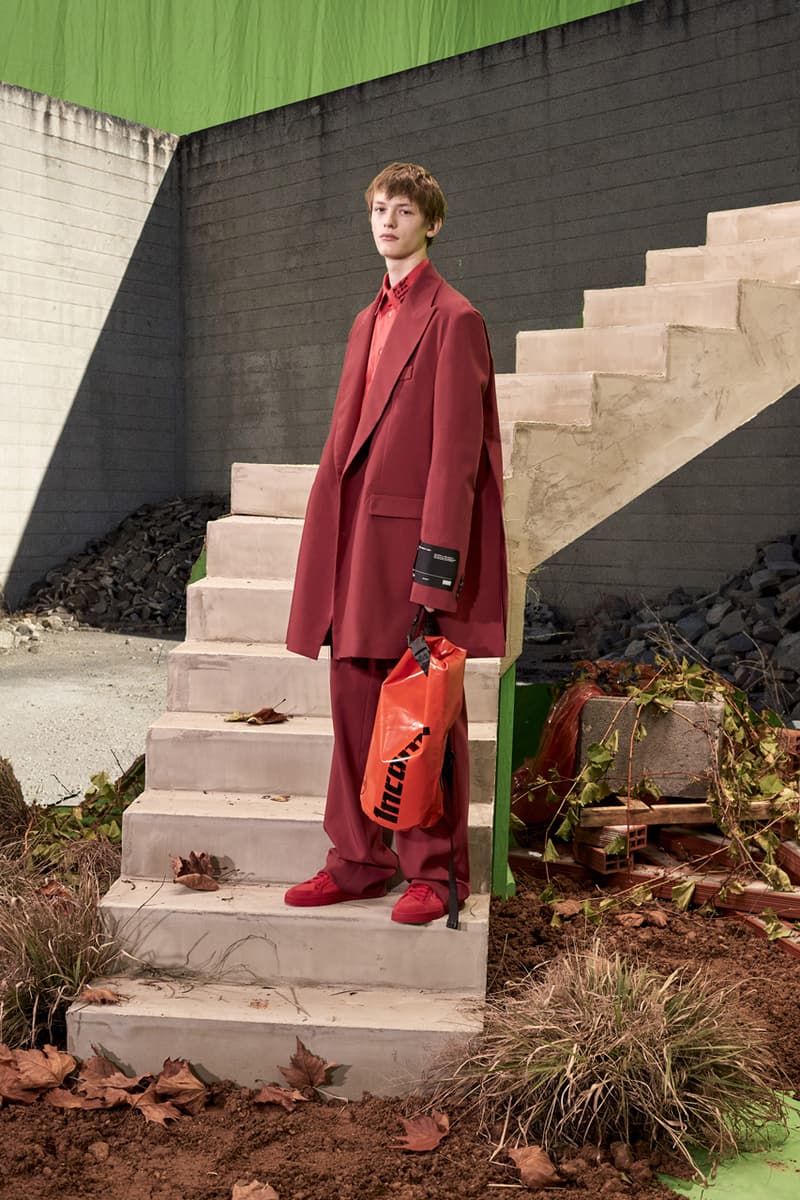 23 of 26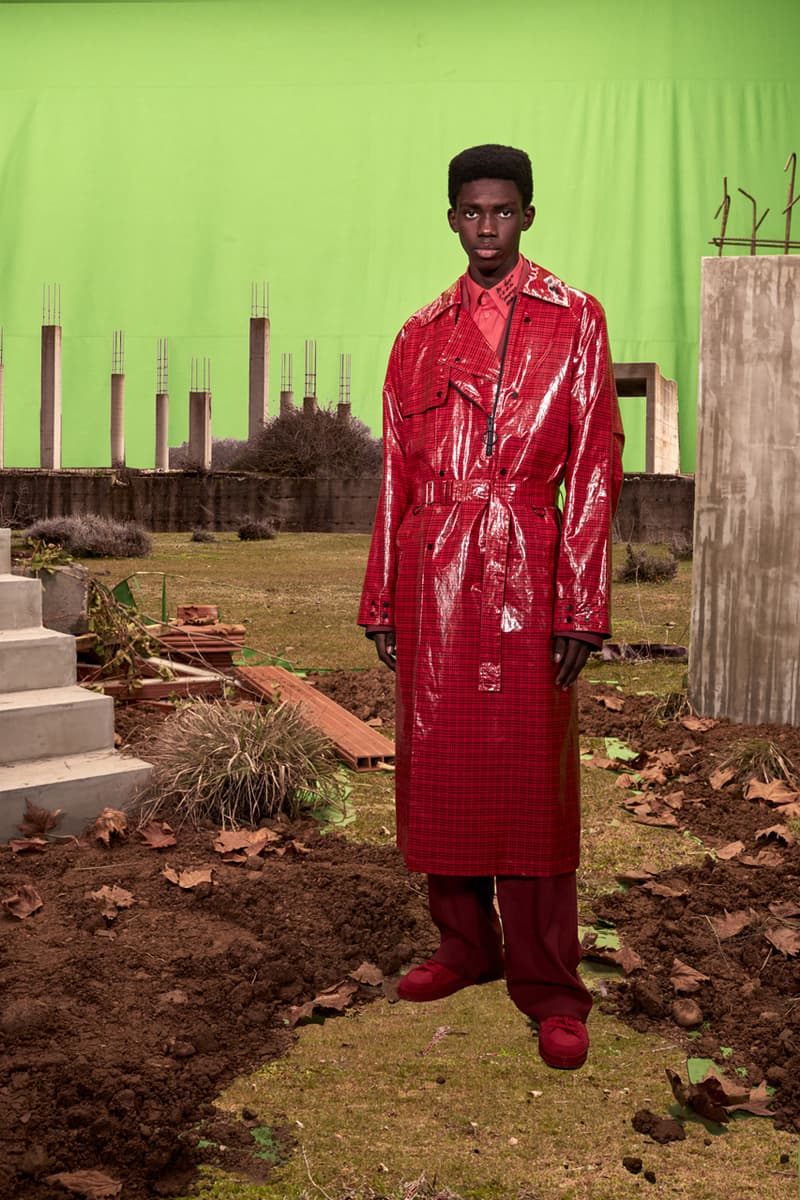 24 of 26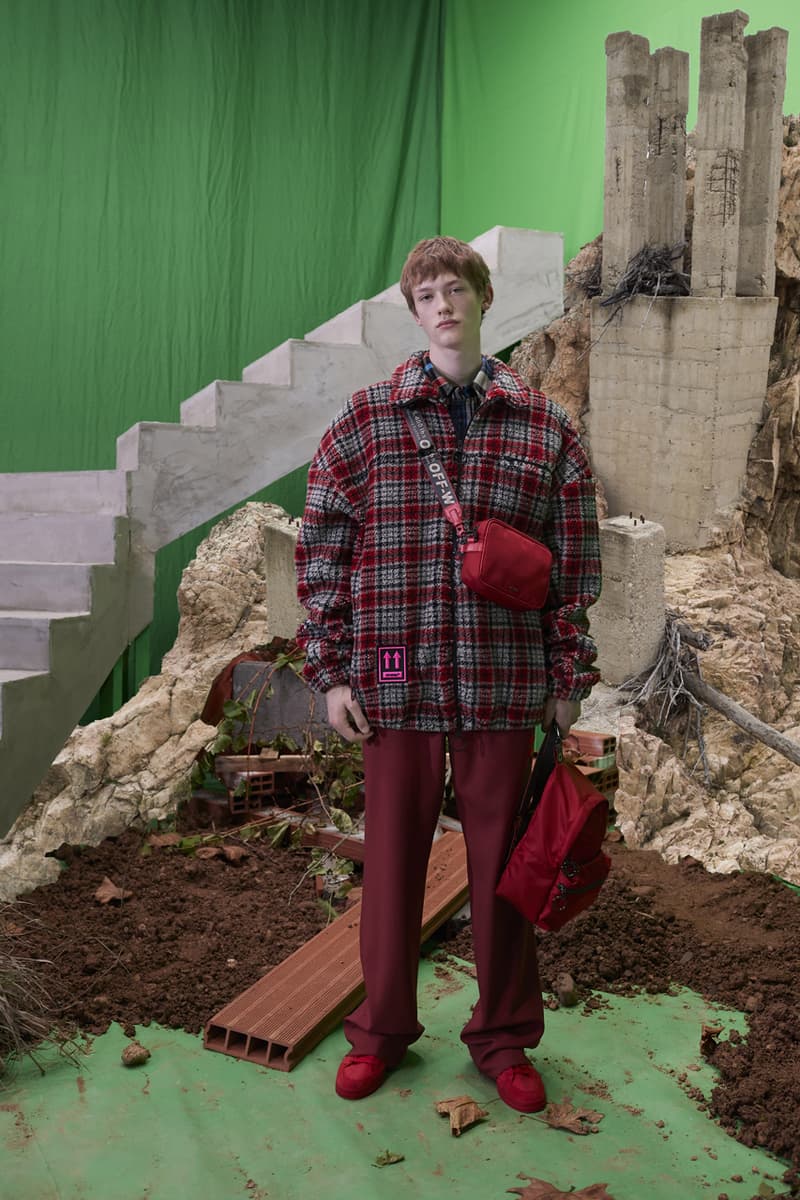 25 of 26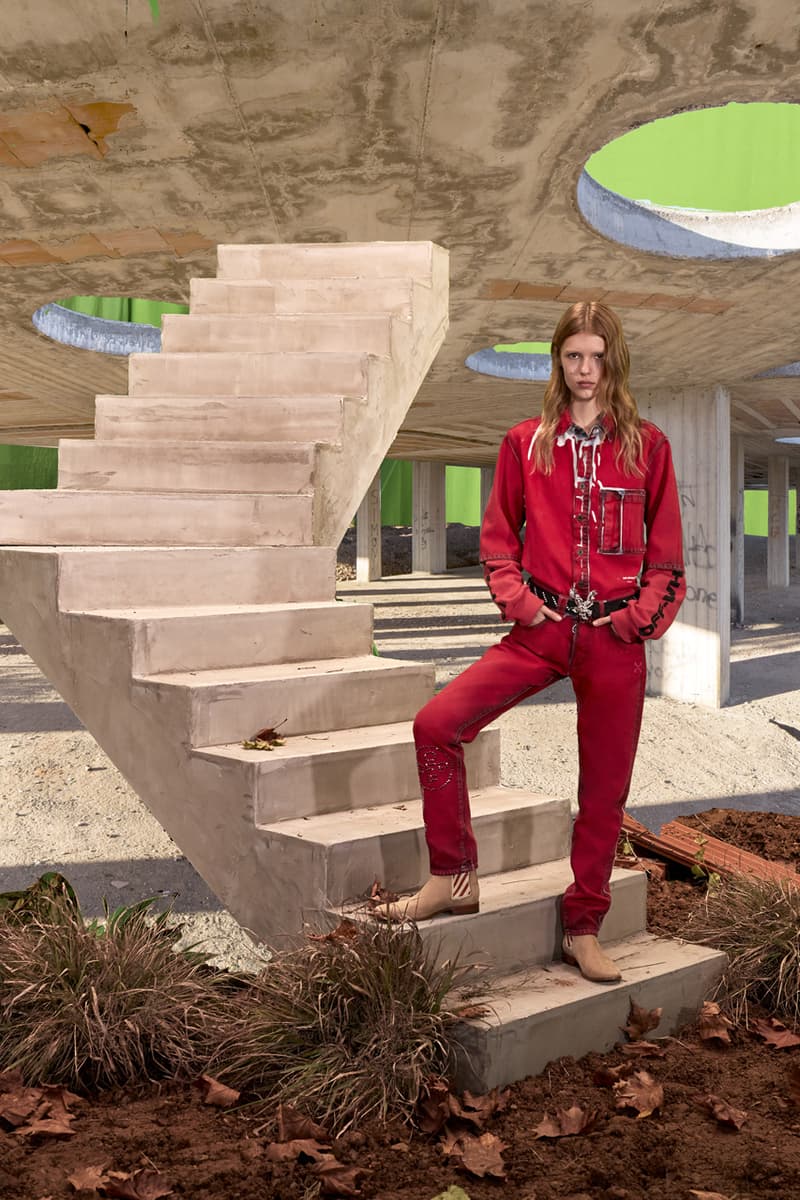 26 of 26
Dubbed "Incompiuto Pt. 1," Off-White™ Pre-Fall 2019 draws inspiration from Alterazioni Video's work of the same name. It draws upon 10 years of research to explore unfinished public works in Italy, presenting the incomplete designs as a new form of architecture. In line with these lofty conceits, the clothing collection is informed by earthy camouflage, faded prints and generous cuts.
Slouchy trousers aid to anchor a variety of the colorful looks, which serve up shiny metallics alongside contemporary sportswear revisions, like the trim, striped puffer jackets and cream tracksuits. Blurry camouflage and tie-dye afflicts multi-pocketed GORE-TEX layers and cargo pants alike, meshing with revamped Western staples like washed-out jeans, relaxed open-collar shirts and big belt buckles. Further adventurous designs include comfy knits patterned with the brand's signature stripe logo, gargantuan suiting and knee-length parkas, undercutting the billowy designs with sharp eyewear and plush leather bags.
The goods won't hit Off-White™'s web store for some time, but stay tuned for updated release info. Furthermore, the artists behind Alterazioni Video will offer direction for the campaign and create an installation for the brand's January show in Paris.
Most recently, the brand introduced a $465 USD beach towel.