Quavo Clarifies Rumors of Drake & Migos Collaboration
Don't get your hopes up.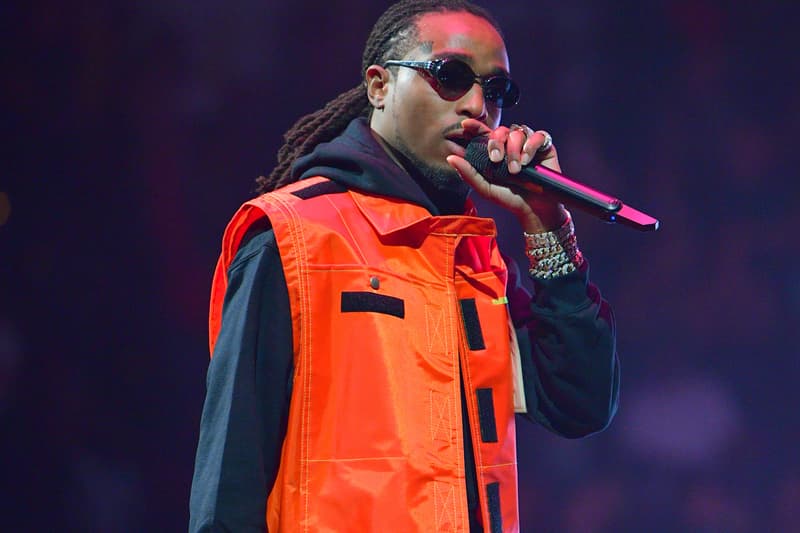 In a recent GQ feature, Migos member Quavo hinted that there may be a forthcoming collaboration between his group and current tourmate, Drake. While reading fan Tweets, Quavo responded to a question regarding a potential Drake x Migos release in the future. "You must be a psychic," he responded. "If that don't tell you something, then I don't know what to tell you."
After kicking the rumor mill into high gear, the rapper hit Power 106's The Cruz Show to quiet the whispers, after host J Cruz directly asked about the hinted-at collaborative music. "I was just fuckin' with the people but yeah, we on tour," Quavo replied. "You know we got bangers. We can make 'em." Though he did confirm that Migos will appear on Kanye West's upcoming Yandhi, it appears that fans will have to wait and see if the trio will actually tap Drake for a joint effort down the road.
Watch the full The Cruz Show interview below, including the clarification of Drake x Migos music.
Elsewhere, Quavo created a firestorm of attention with his #DJTAKEOFFCHALLENGE chain giveaway.