Quavo Ignites #DJTAKEOFFCHALLENGE With a Huncho Gang Chain Giveaway
Designed by Johnny Dang.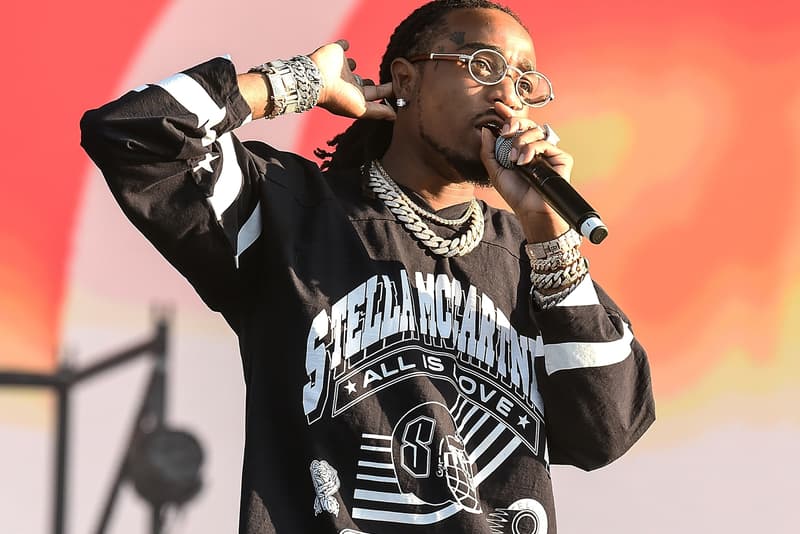 Continuing to promote the release of his first solo album, Quavo Huncho, Quavo took to Instagram to ignite a new social media movement with a chain giveaway.
Quavo posted a video that shows fellow Migos member, Takeoff, on a turntable remixing the song "Lose It" featuring Lil Baby off of Quavo Huncho. Spawning the #DJTAKEOFFCHALLENGE, Quavo encouraged fans to share their renditions of Takeoff's nonchalant vibing. Additionally, the rapper noted that the person with the best video will be receiving a custom Huncho Gang chain designed by famed jeweler Johnny Dang & Co.
Take a look at the video Quavo posted that spawned the #DJTAKEOFFCHALLENGE and some fan submissions for the giveaway below.
In case you missed it, Quavo recently walked us through his insane jewelry collection.