Asian Doll Shares Her Mixtape 'So Icy Princess'
Gucci Mane, Lil Yachty and more make guest appearances on the project.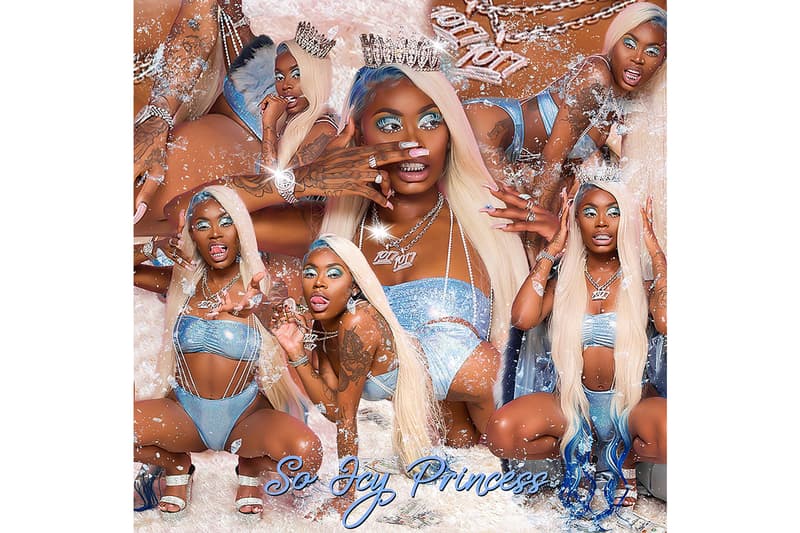 On Oct. 17, Asian Doll makes her 1017 debut by releasing her new 16-track mixtape So Icy Princess. The project features guest appearances from Gucci Mane, Lil Yachty, Young Mal, Dreezy, Smooky Margiela, Go Yayo and YBN Nahmir. With cosigns from Erykah Badu and Nicki Minaj — who just featured her on Queen Radio — momentum is high for Asian Doll.
"I am blessed, I feel like I worked hard and am achieving my goals while being true to myself. I am ready to work and this is just the beginning, expect more," she says.
The "First Lady of Gucci Mane's 1017" signed to Gucci Mane's label in June and pointed to the hip-hop's vet willingness to mentor her as a major factor as to why she chose 1017 Eskimo Records.
"I was this hothead savage just because of where I came from," she said in an interview with XXL. "I really wanna be taught the game and I really feel like he has the best intentions for me. He has nothing to lose; he just wanna see me make it and help me. The legacy lives on."
Aside from the release of her mixtape, the 22-year-old Dallas artist just got off a nationwide tour this summer with Bhad Bhabie. Bump So Icy Princess below.