Givenchy Summer 2019 Is Refined Elegance
Clare Waight Keller delivered another powerful collection.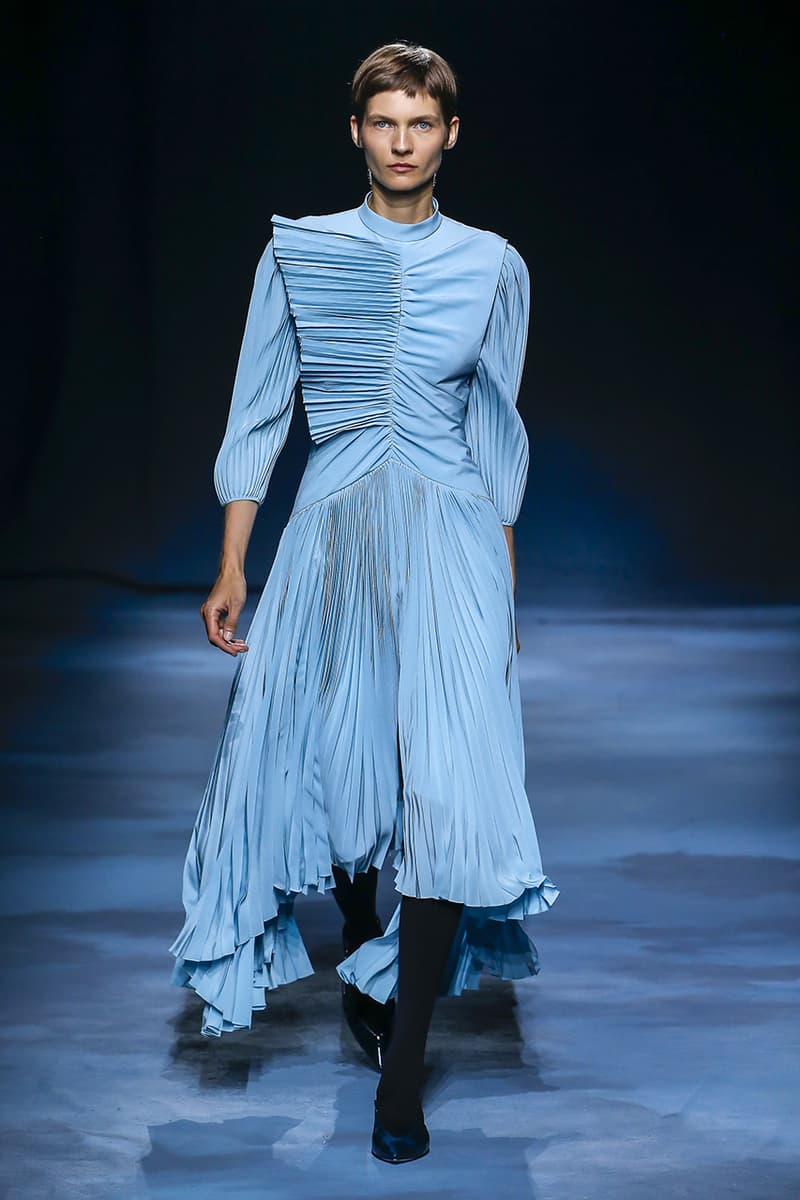 1 of 35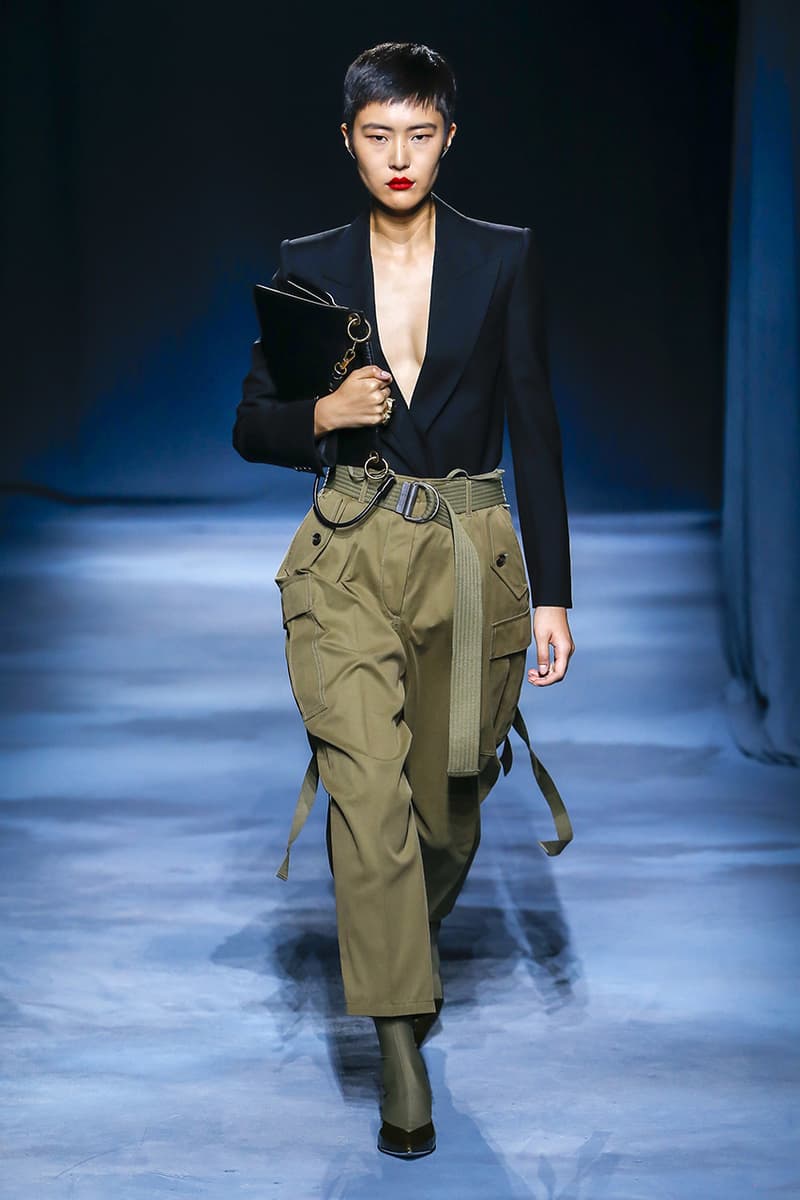 2 of 35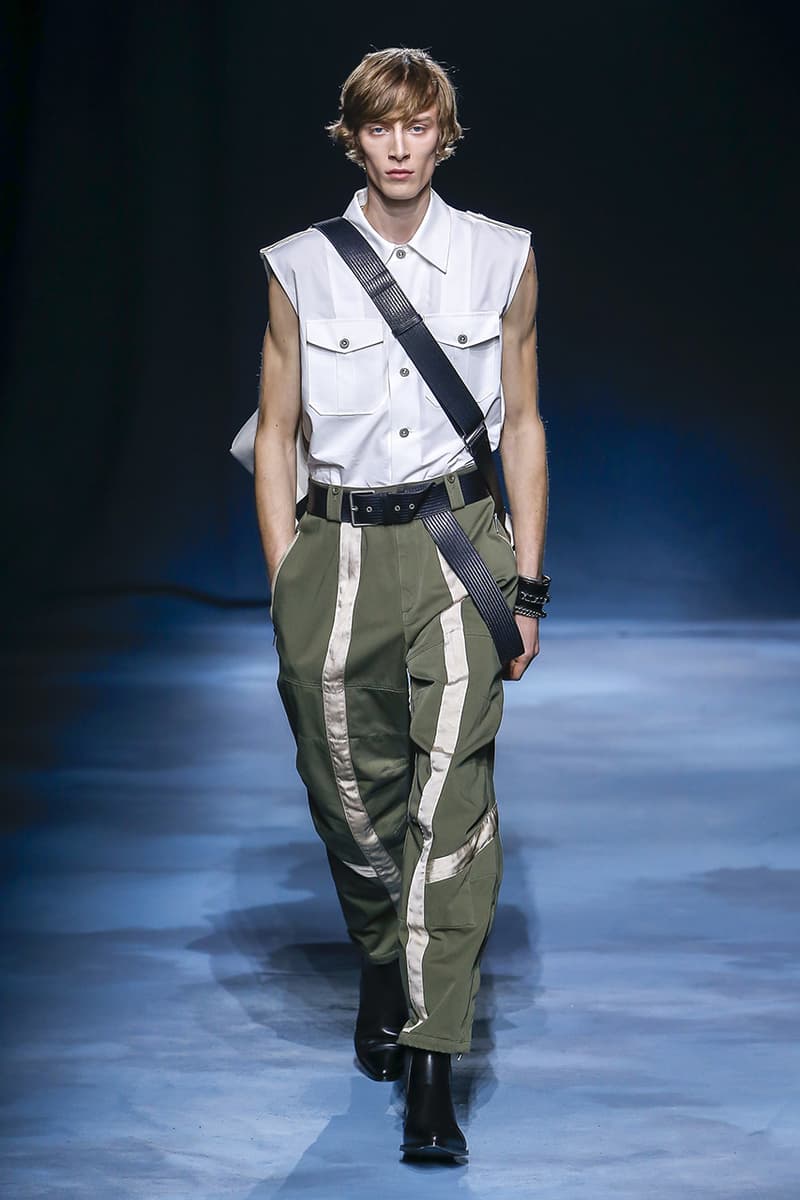 3 of 35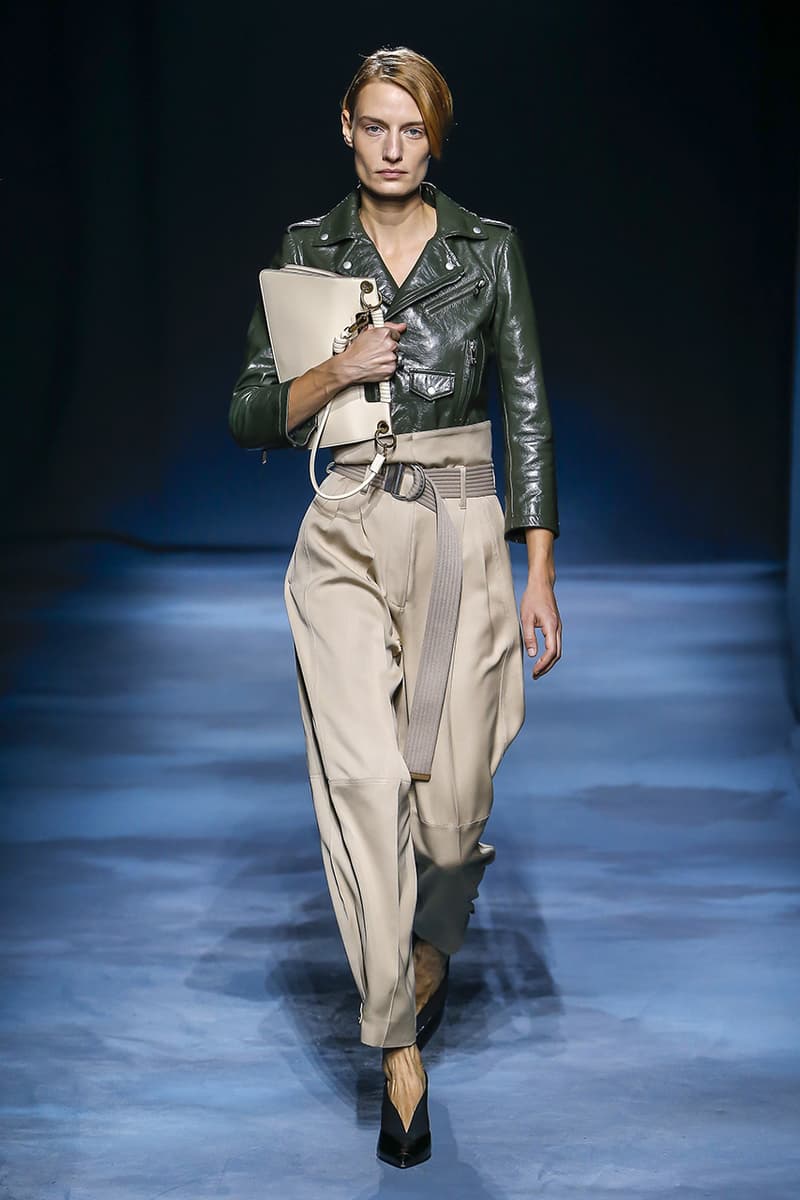 4 of 35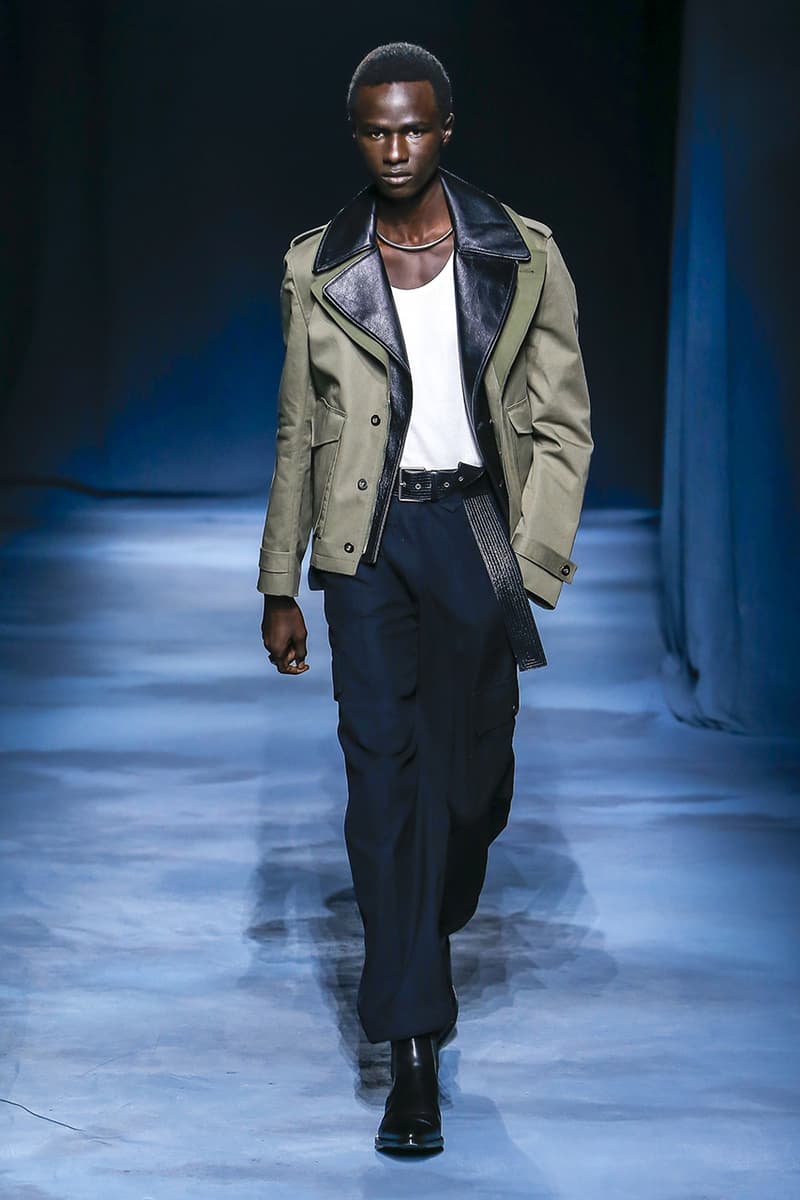 5 of 35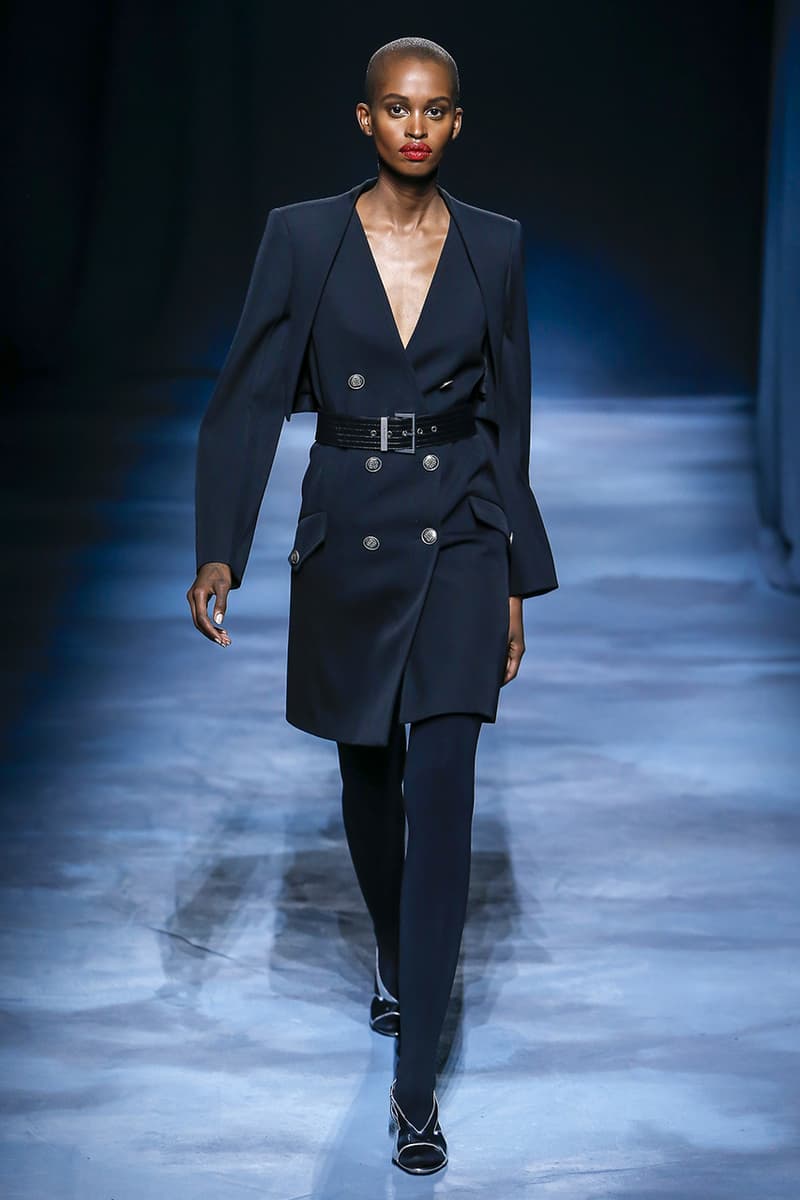 6 of 35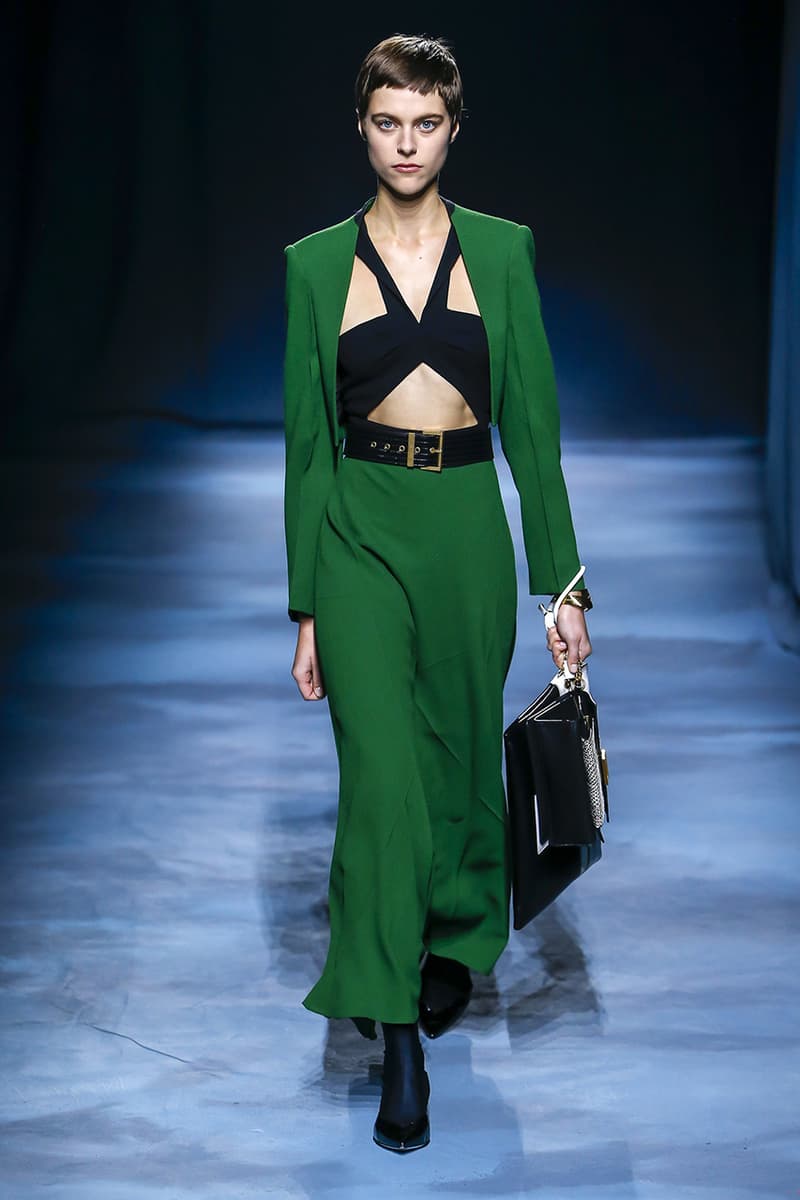 7 of 35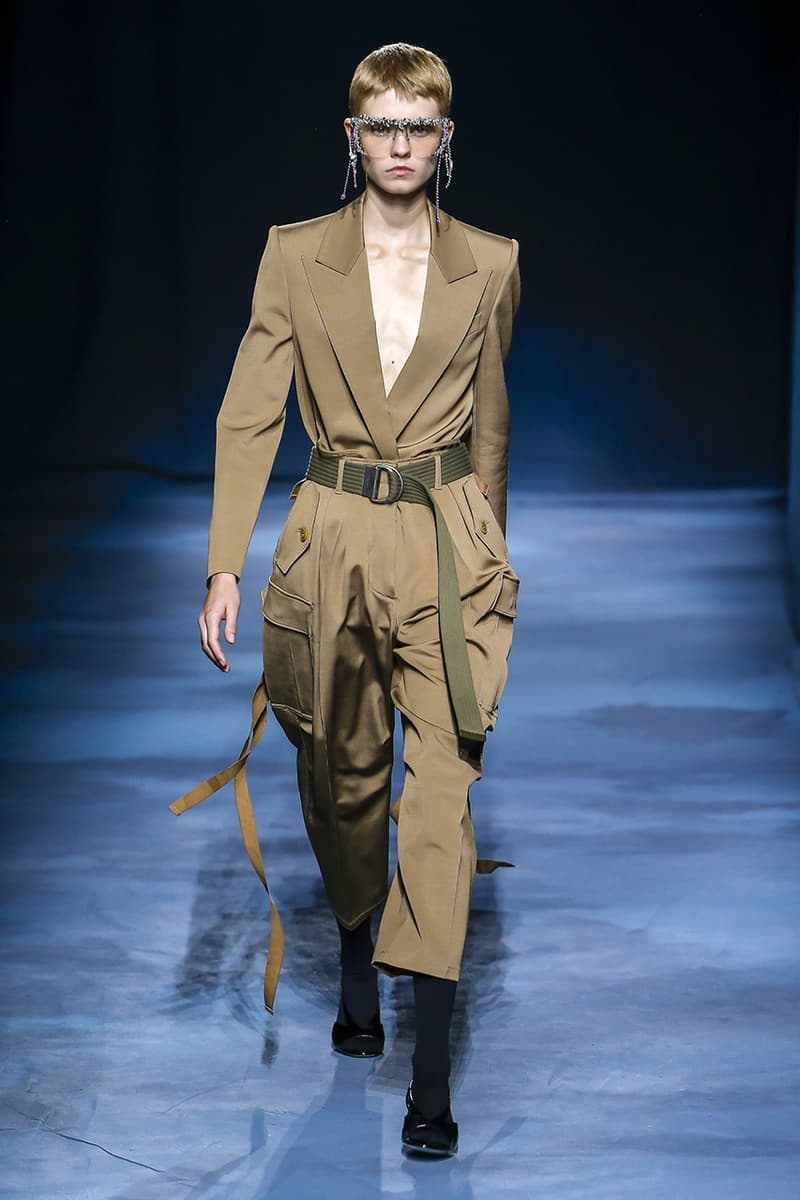 8 of 35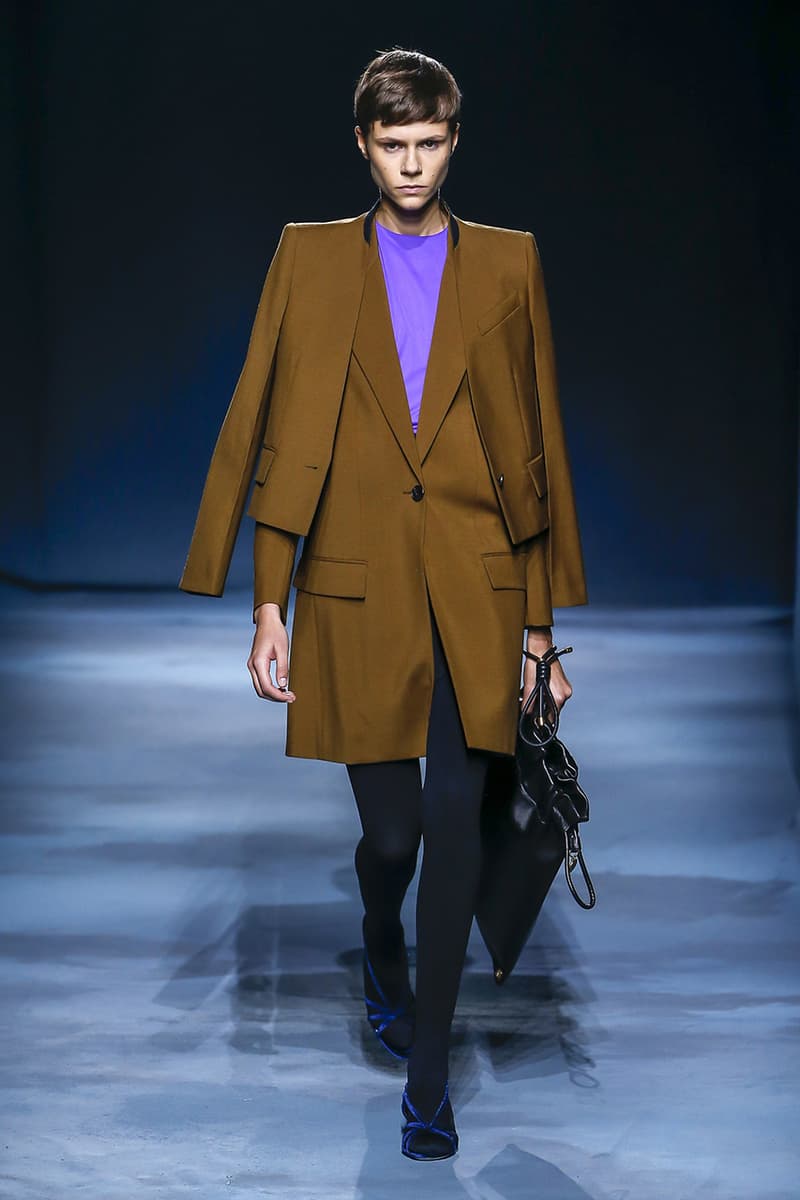 9 of 35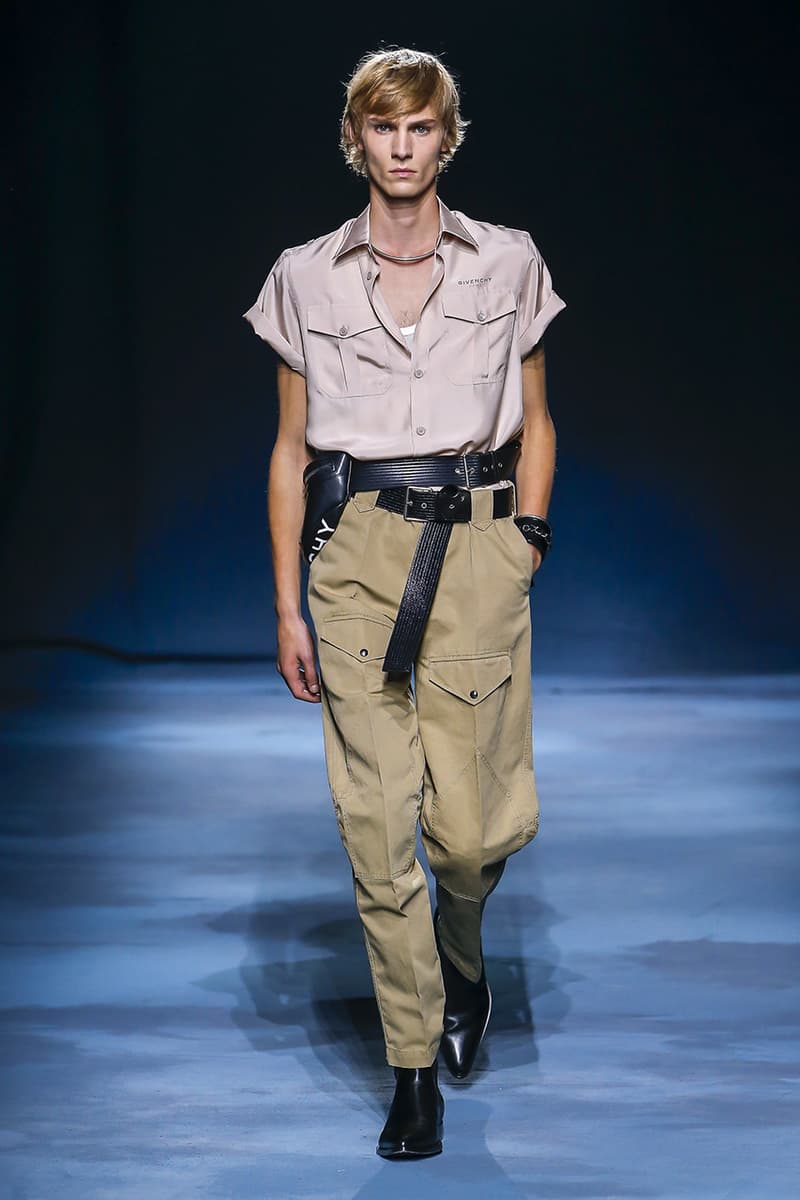 10 of 35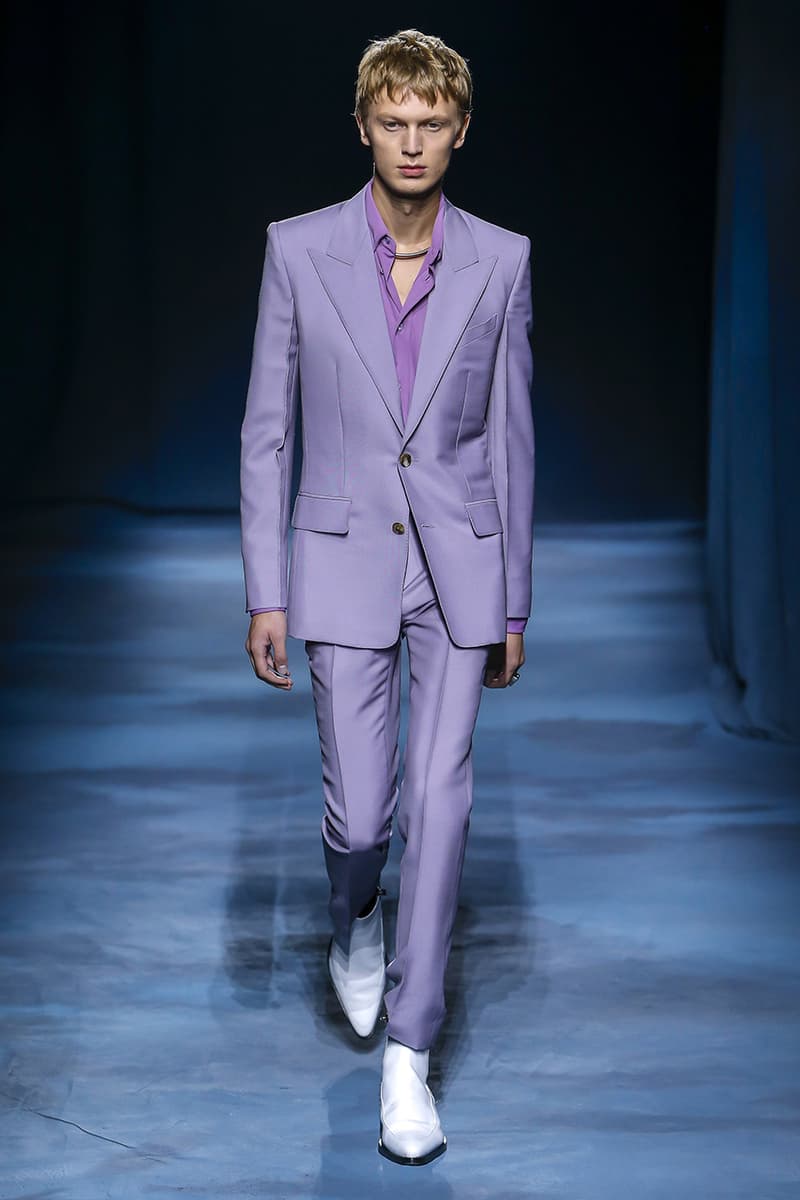 11 of 35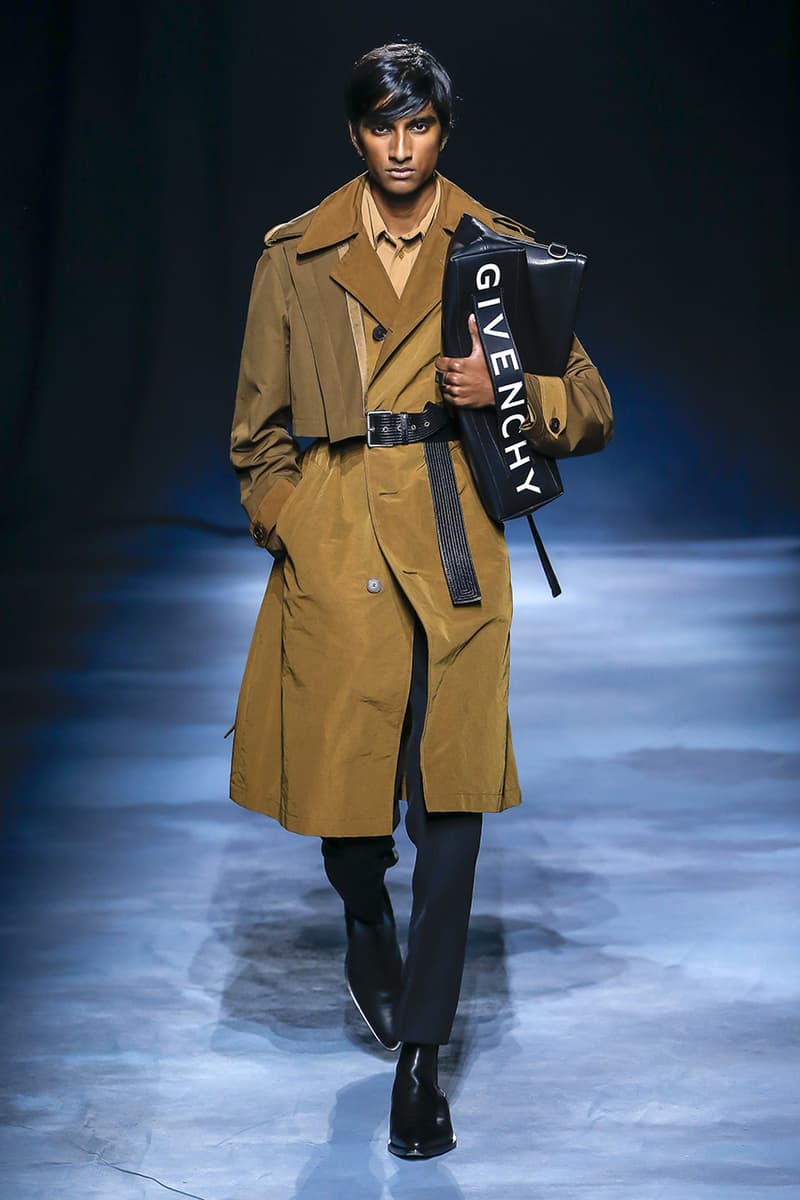 12 of 35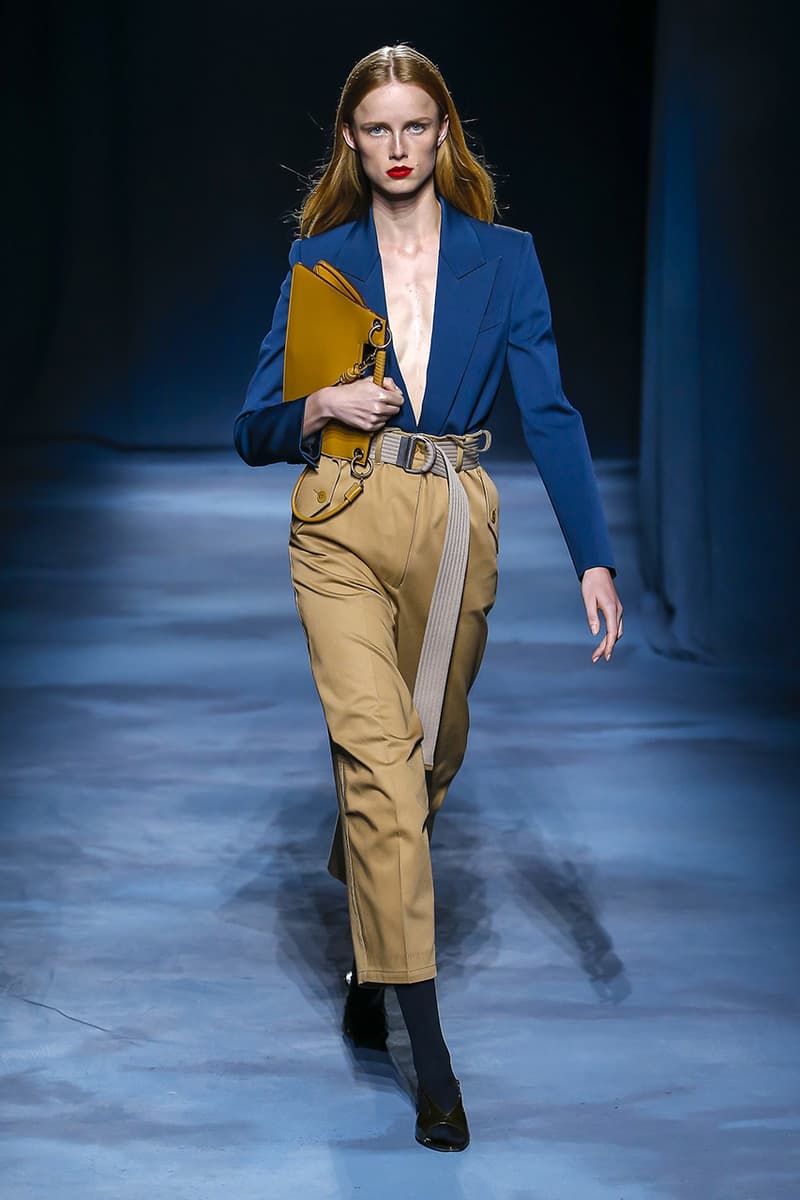 13 of 35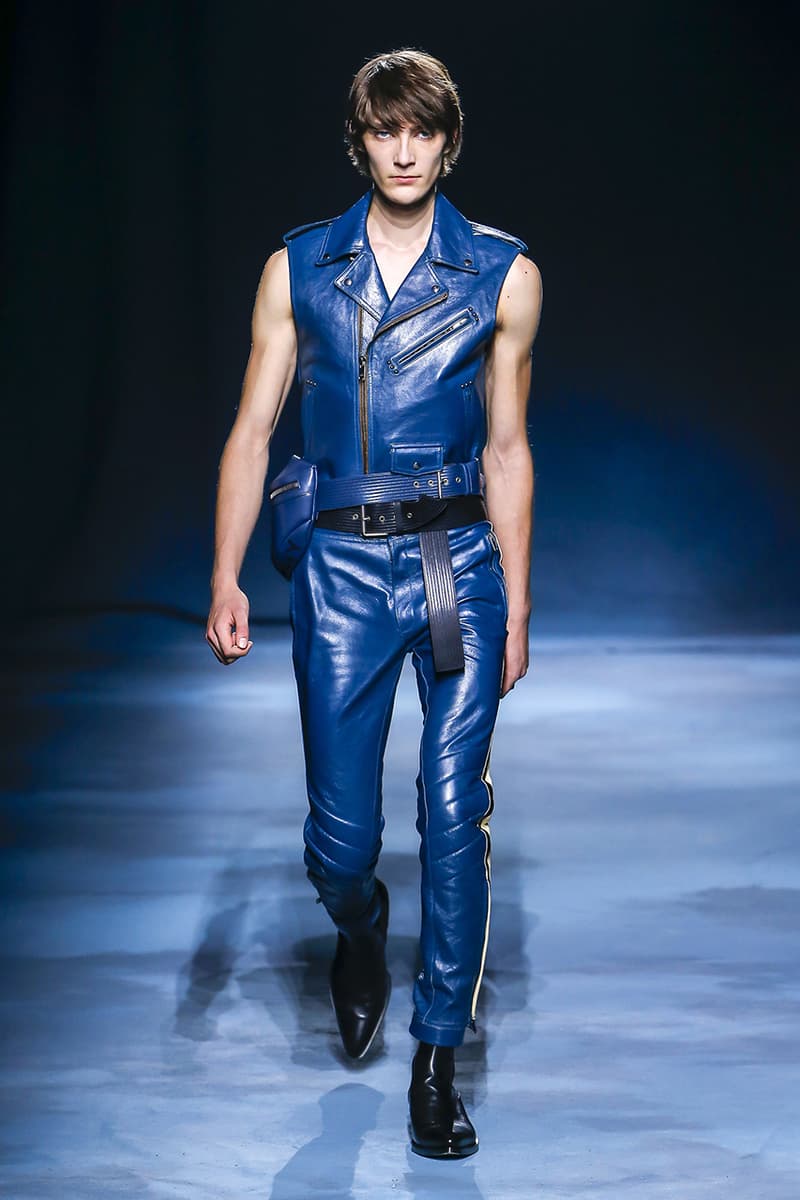 14 of 35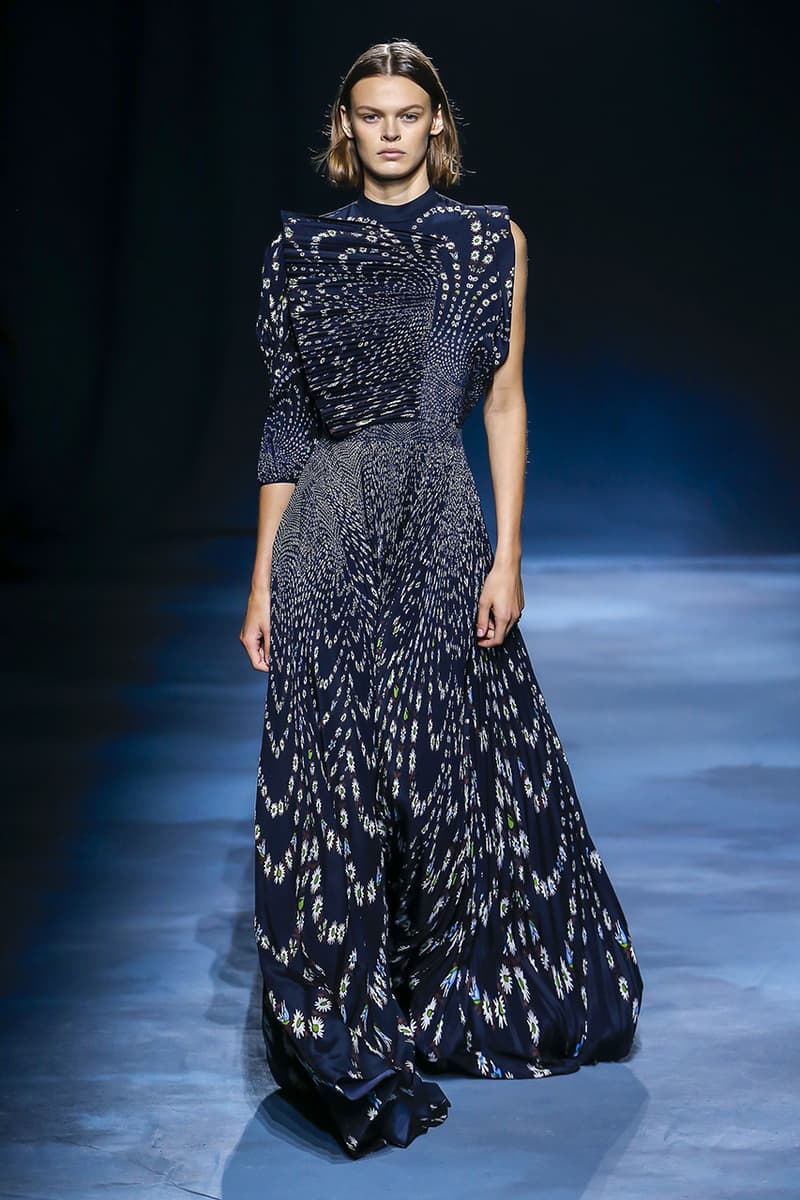 15 of 35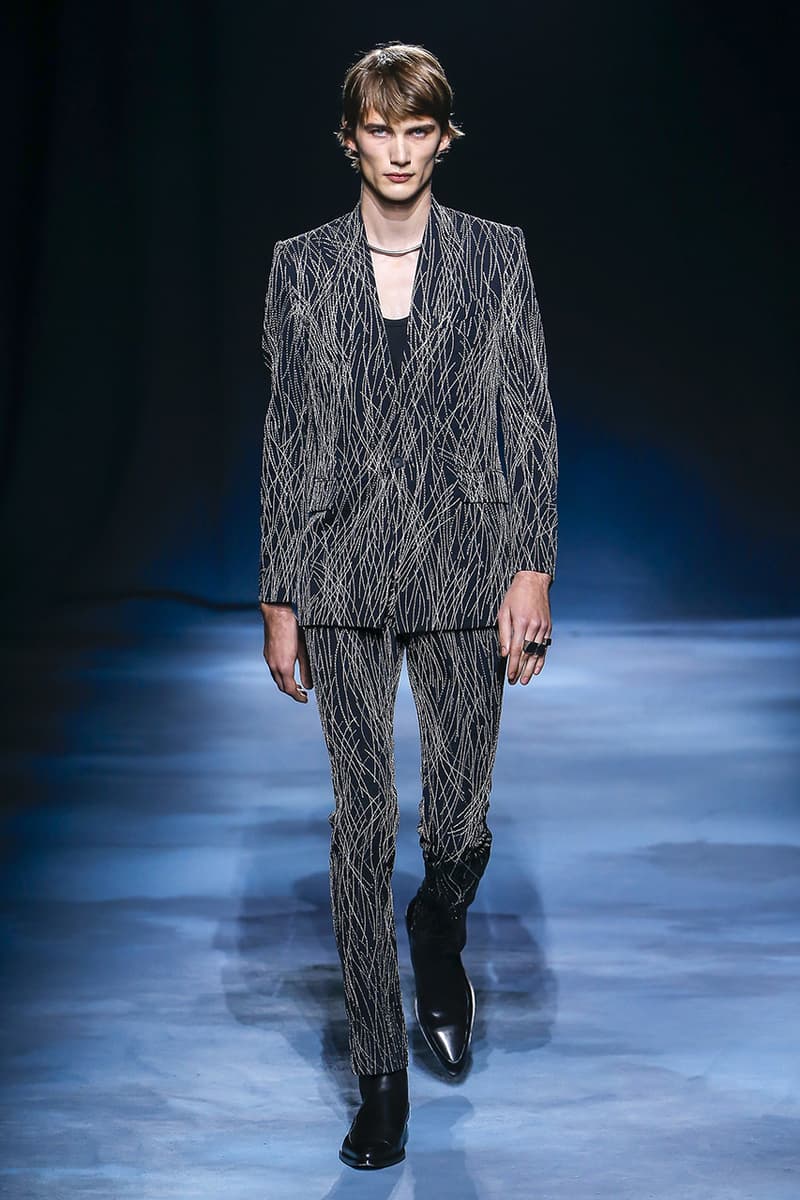 16 of 35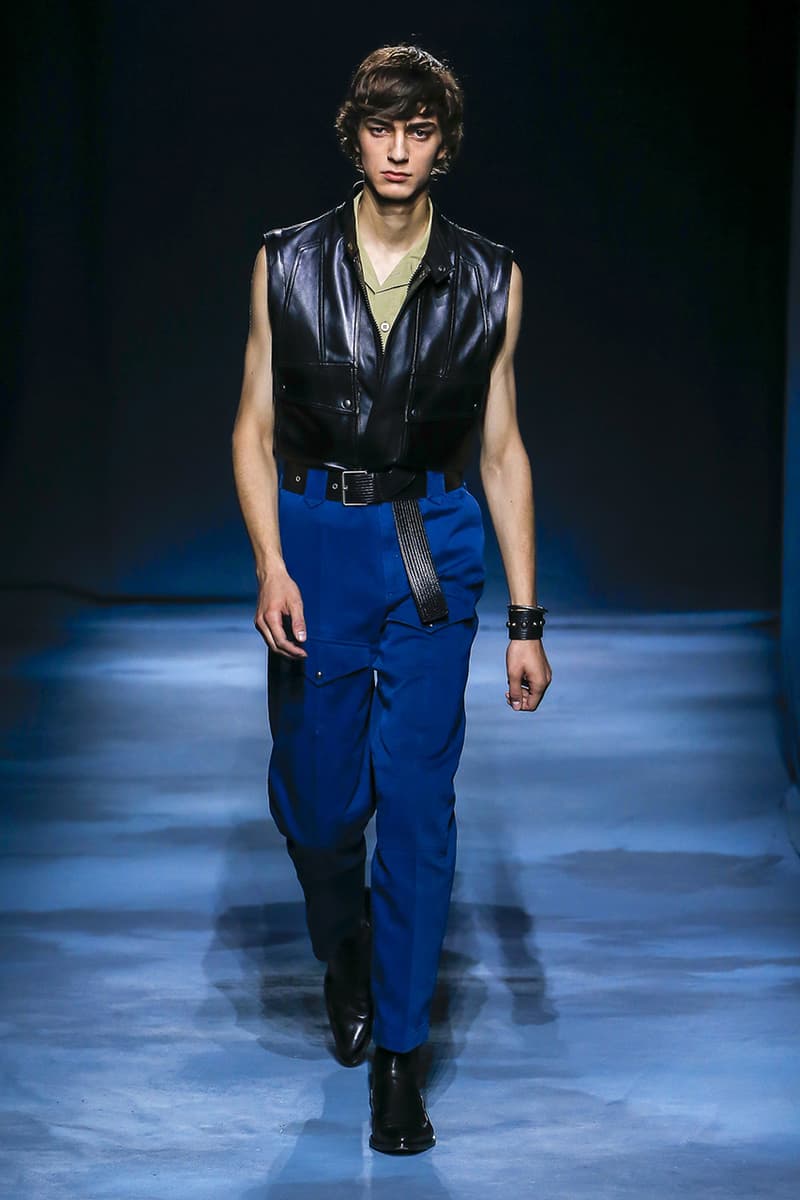 17 of 35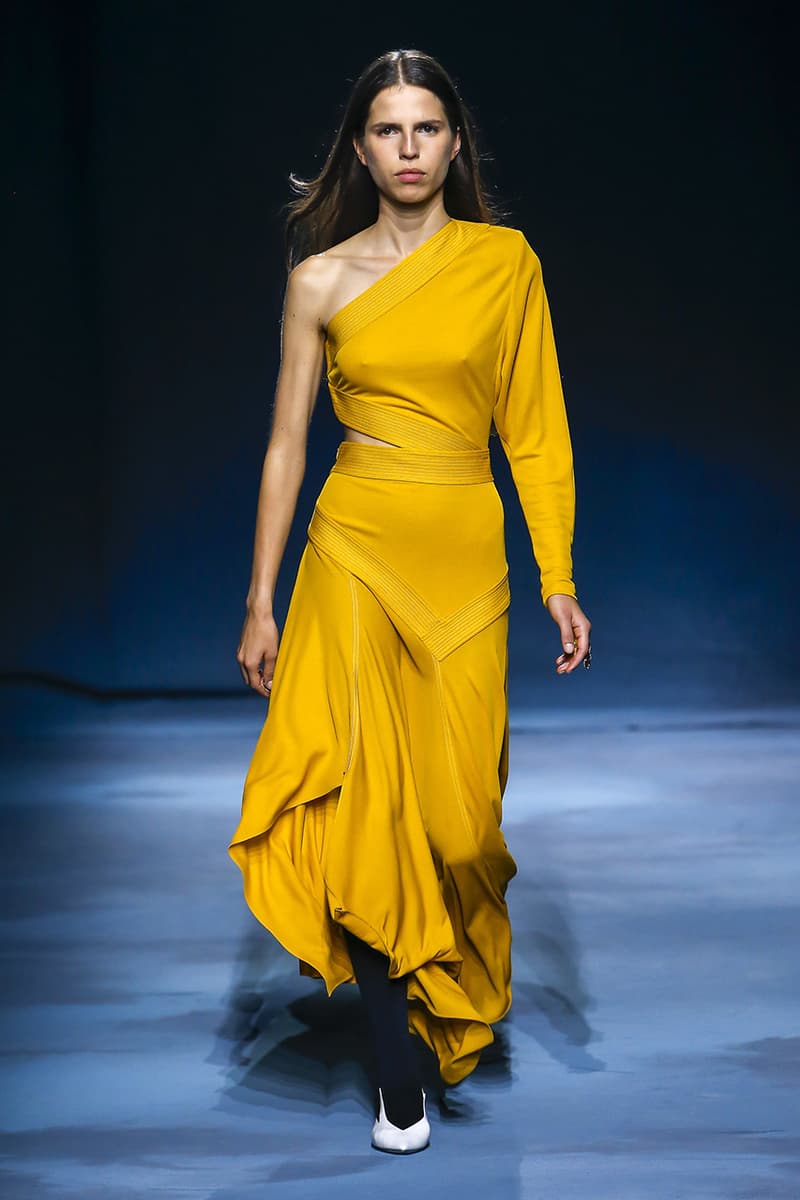 18 of 35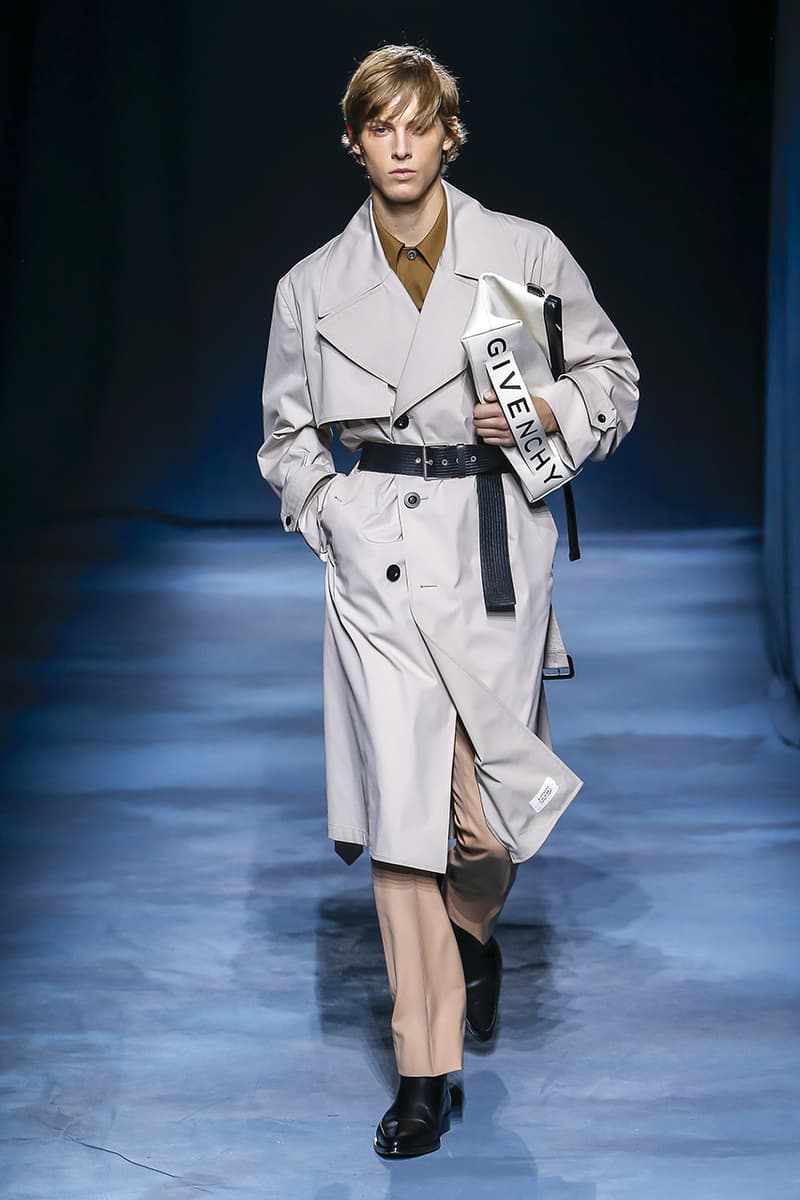 19 of 35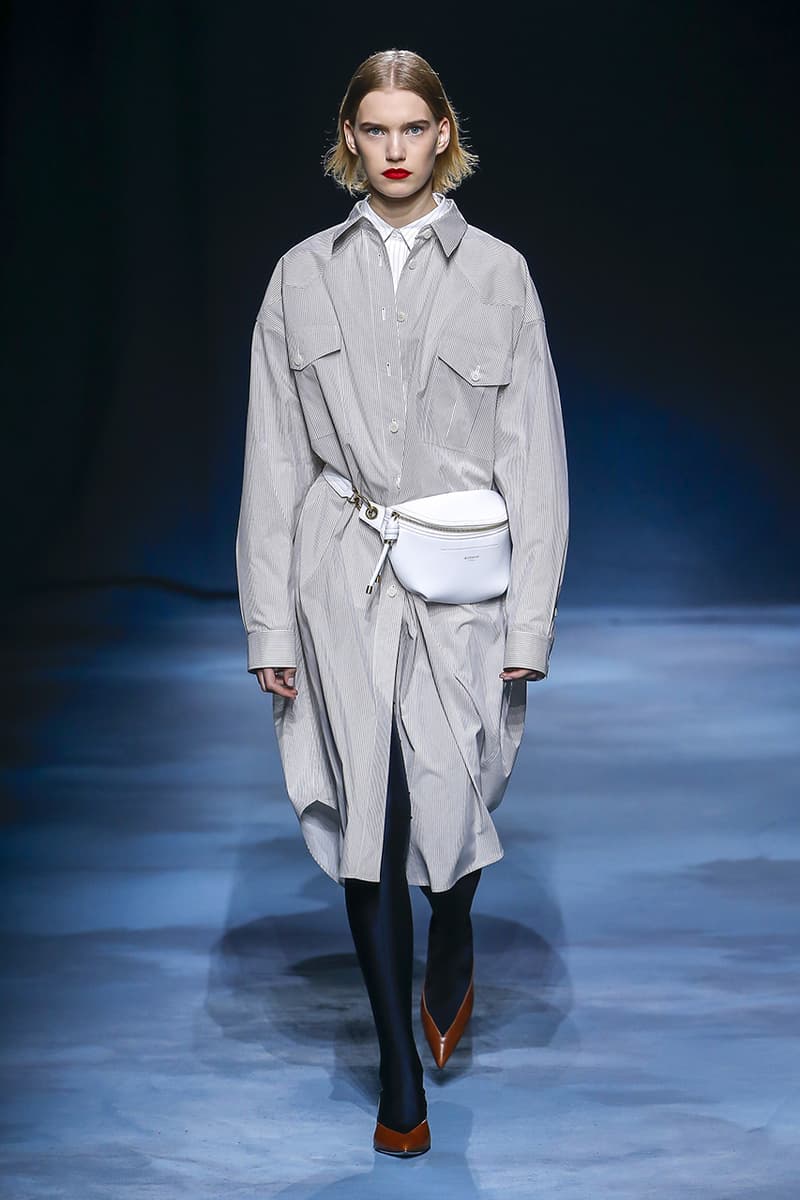 20 of 35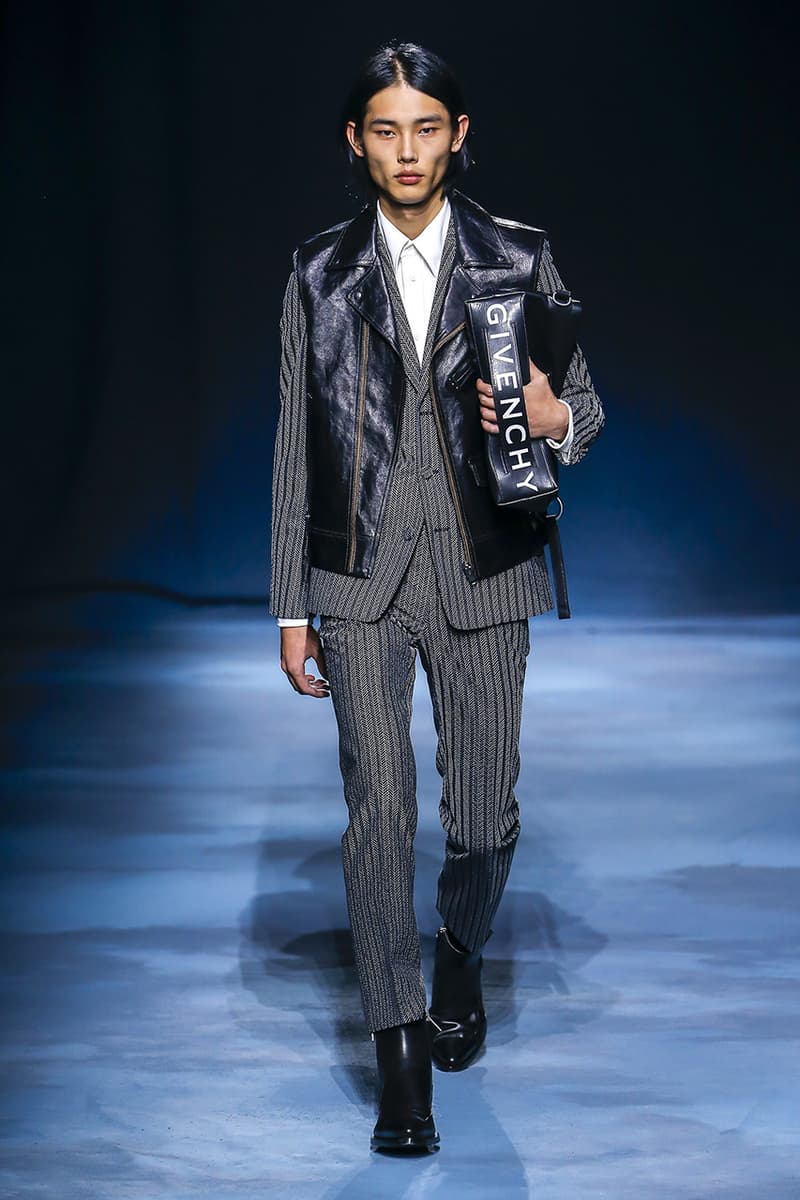 21 of 35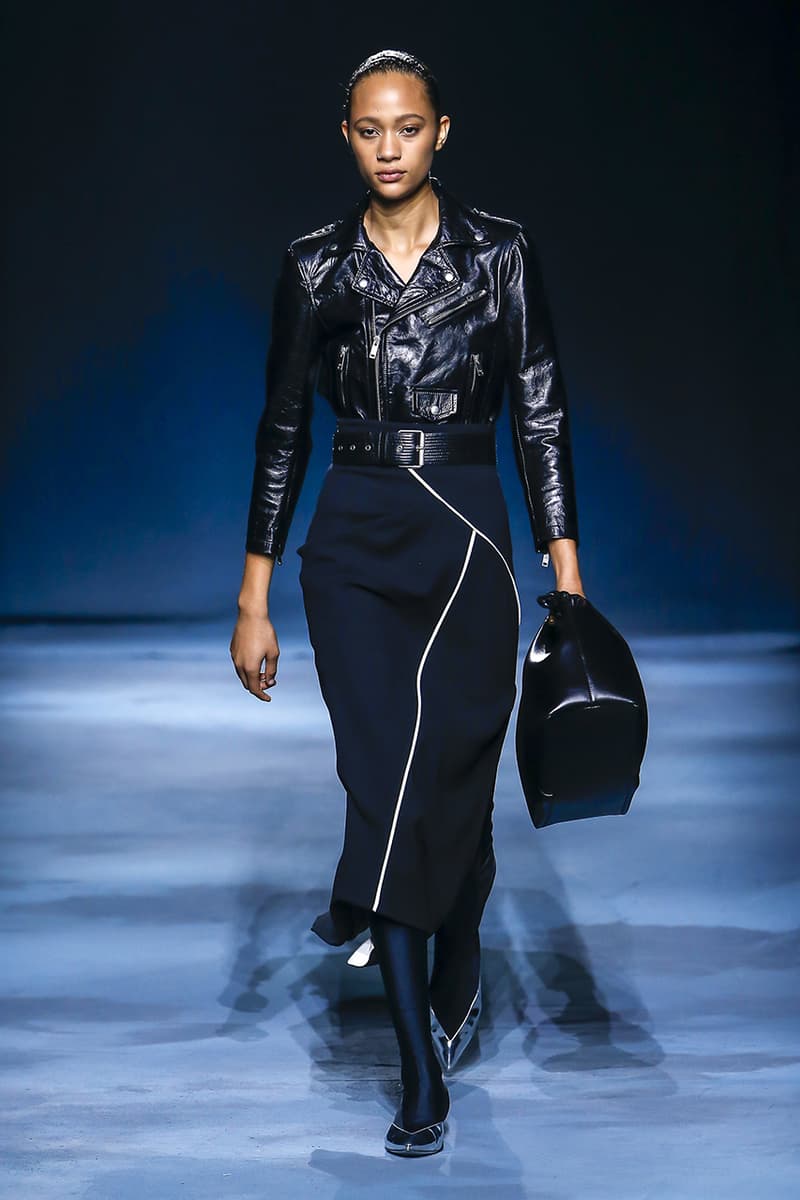 22 of 35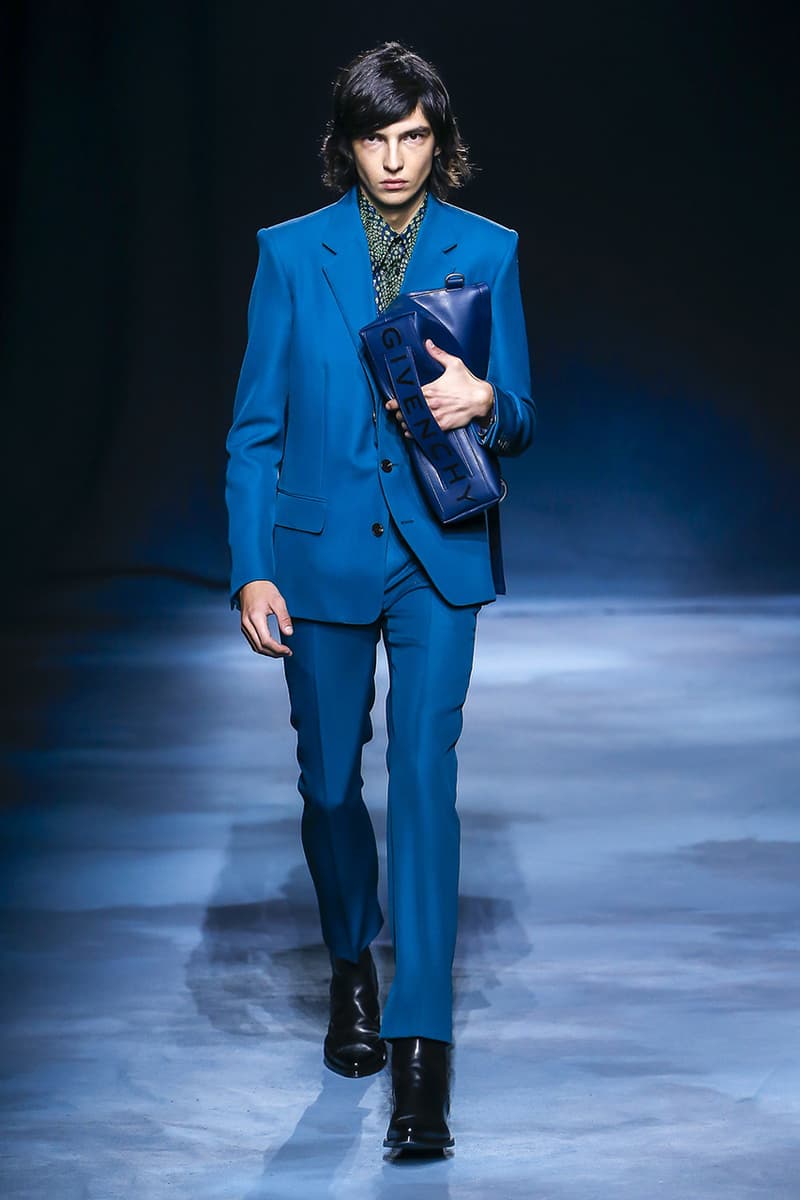 23 of 35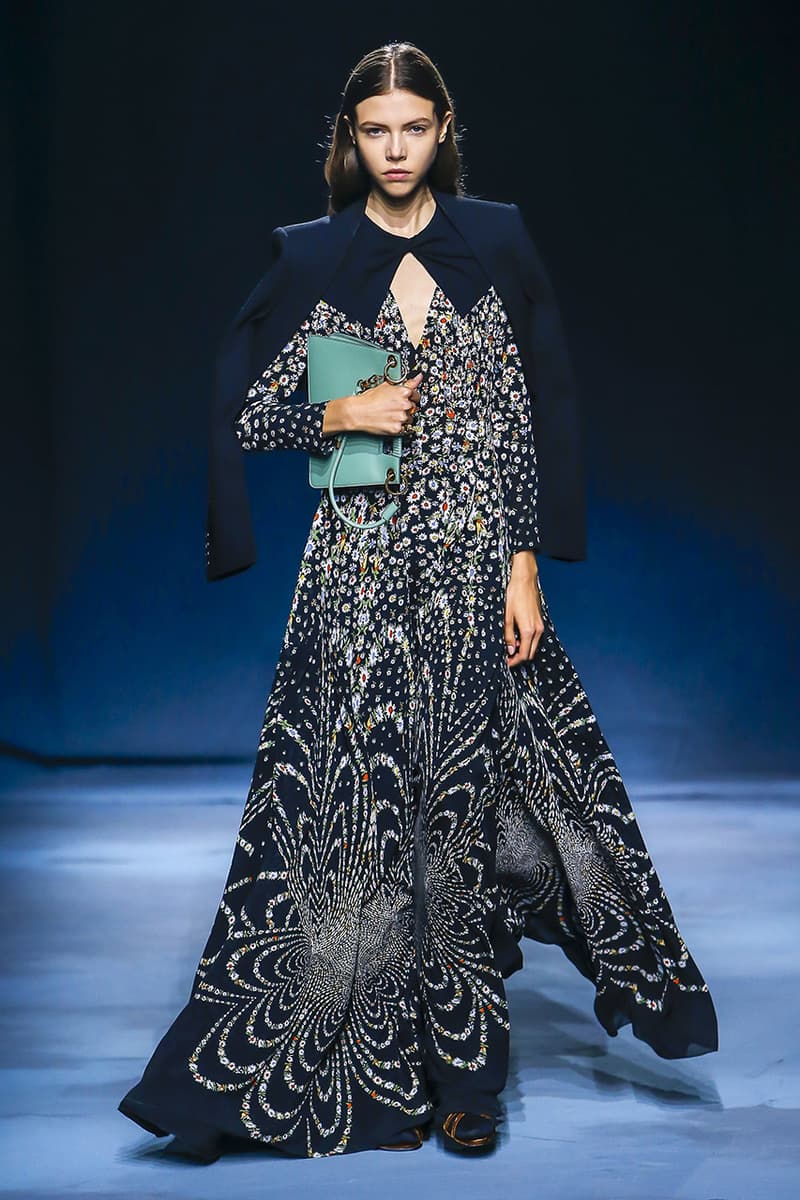 24 of 35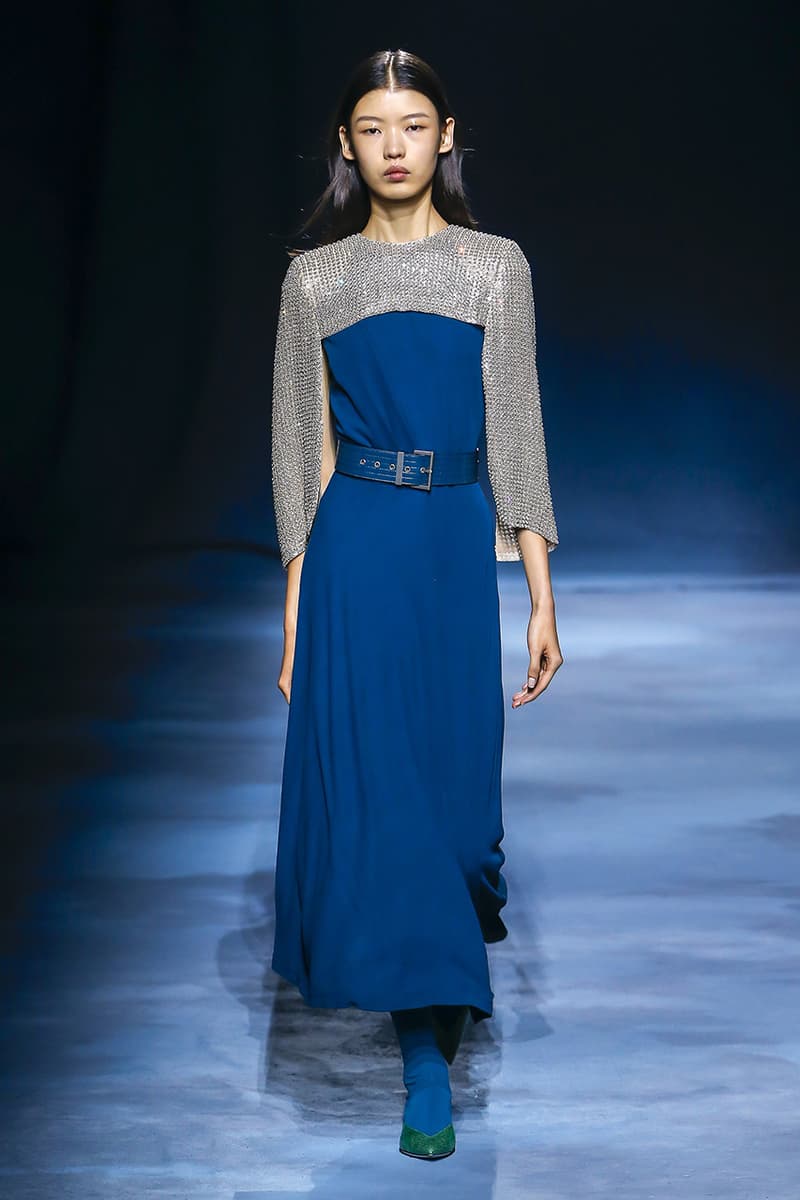 25 of 35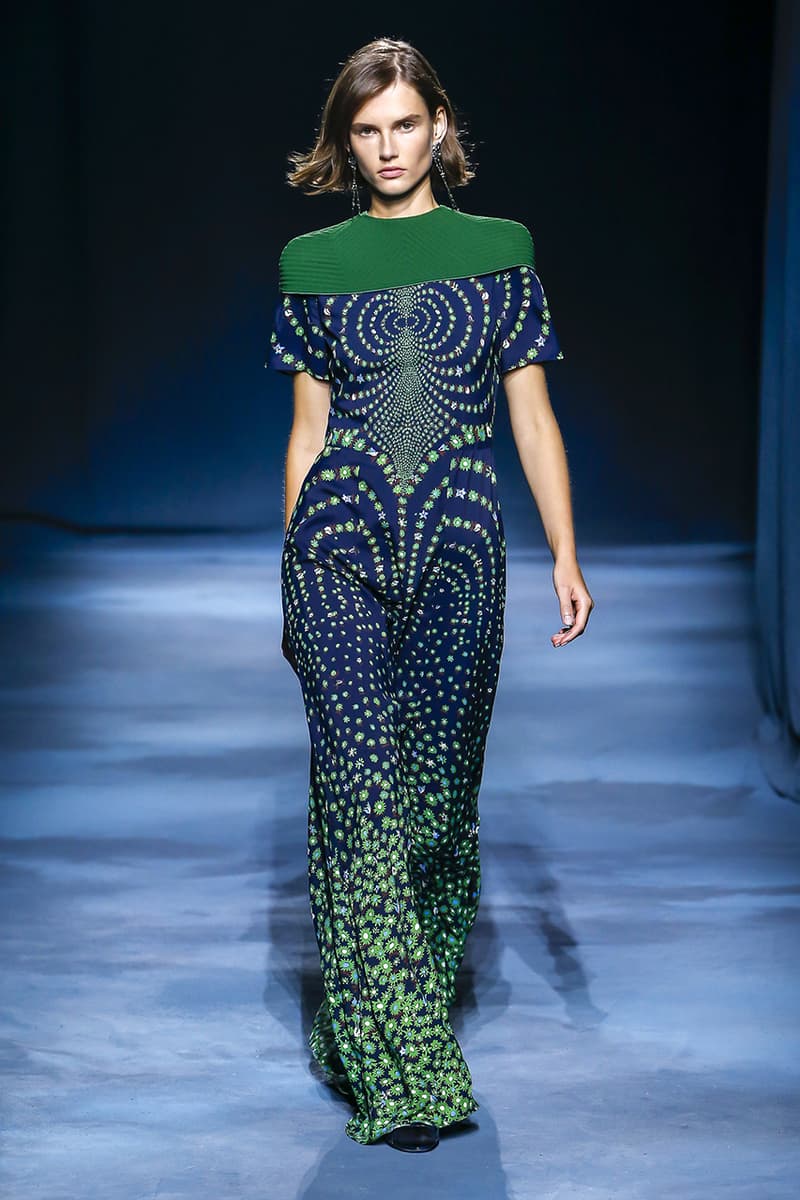 26 of 35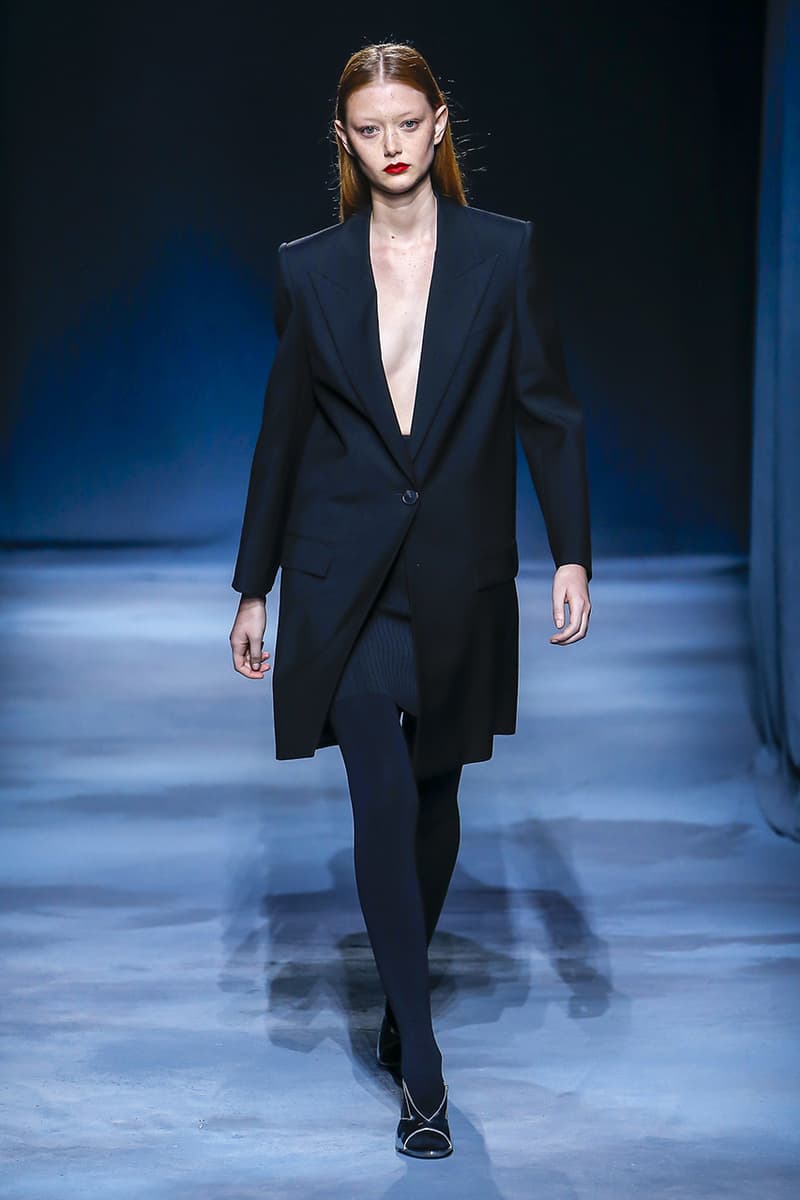 27 of 35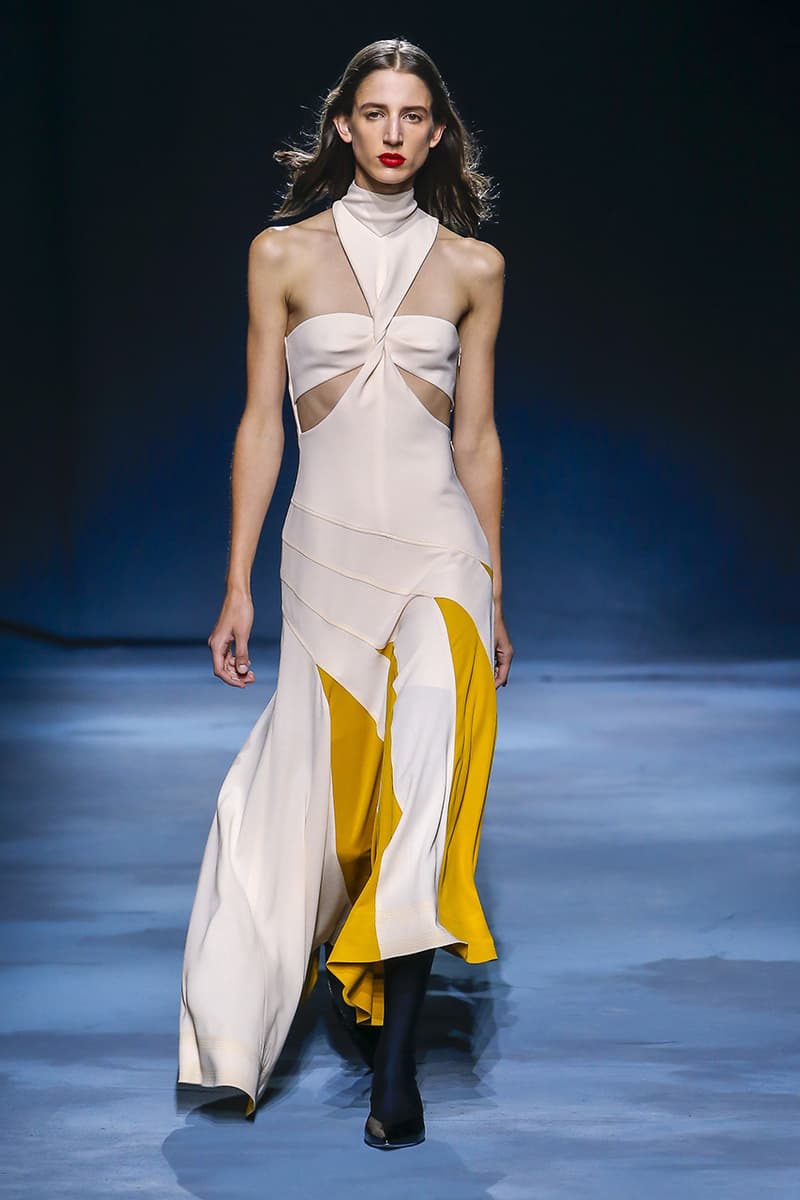 28 of 35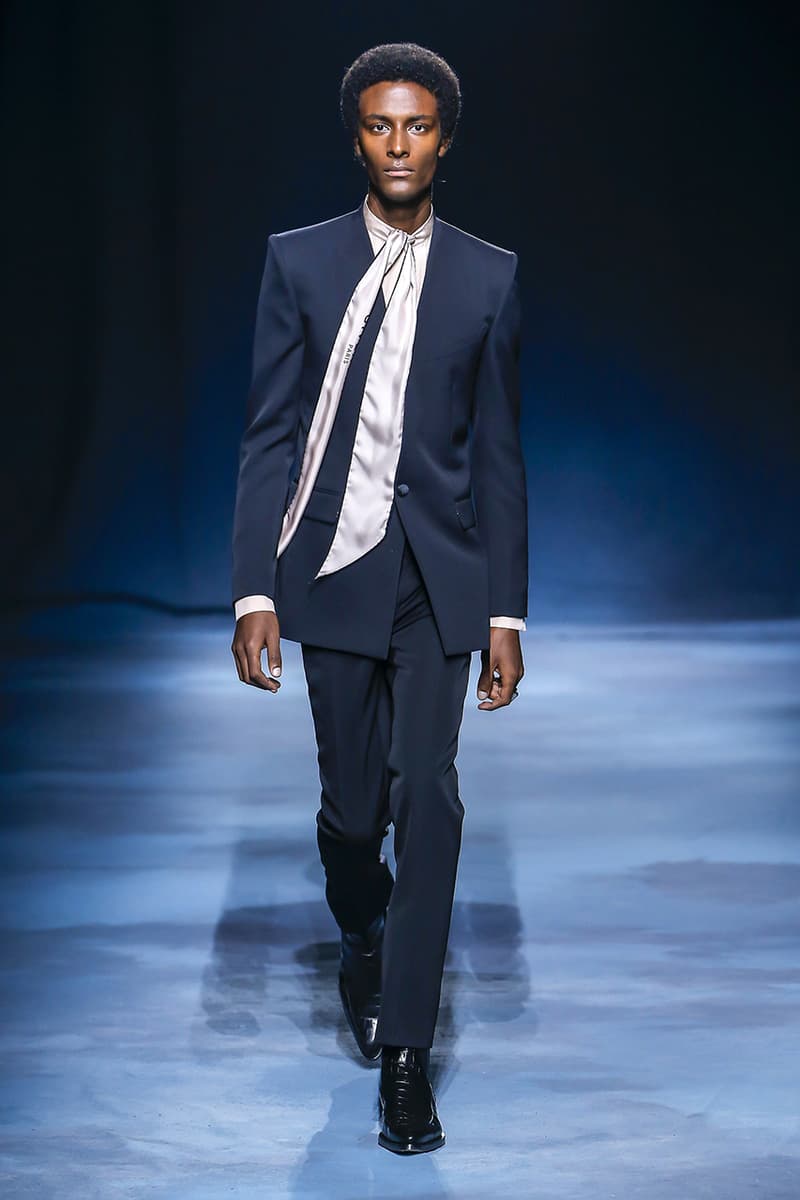 29 of 35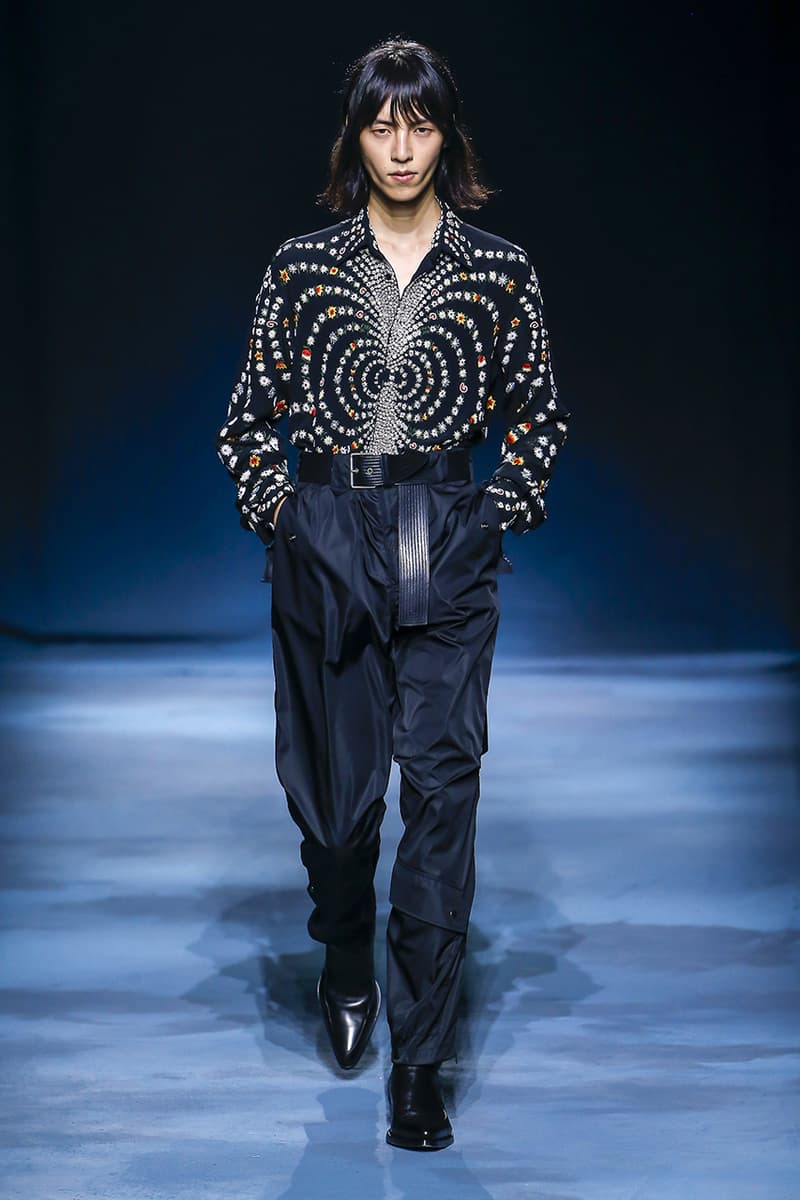 30 of 35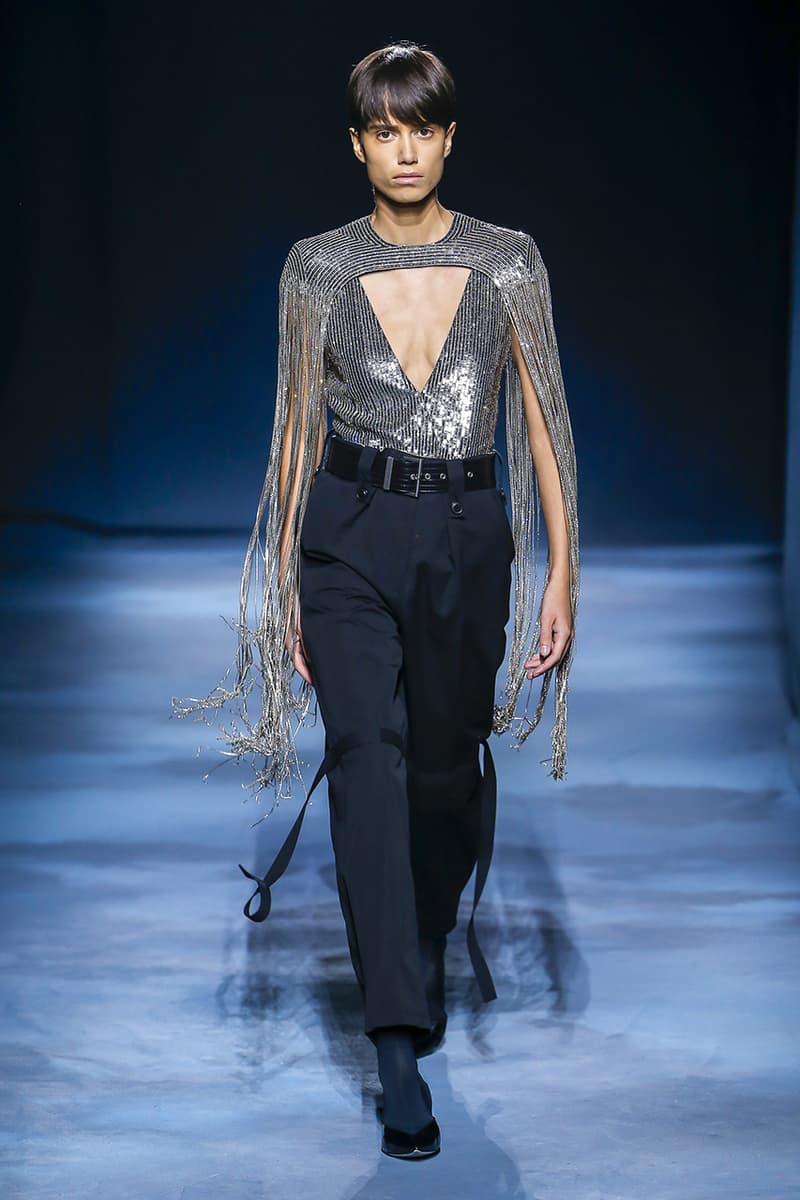 31 of 35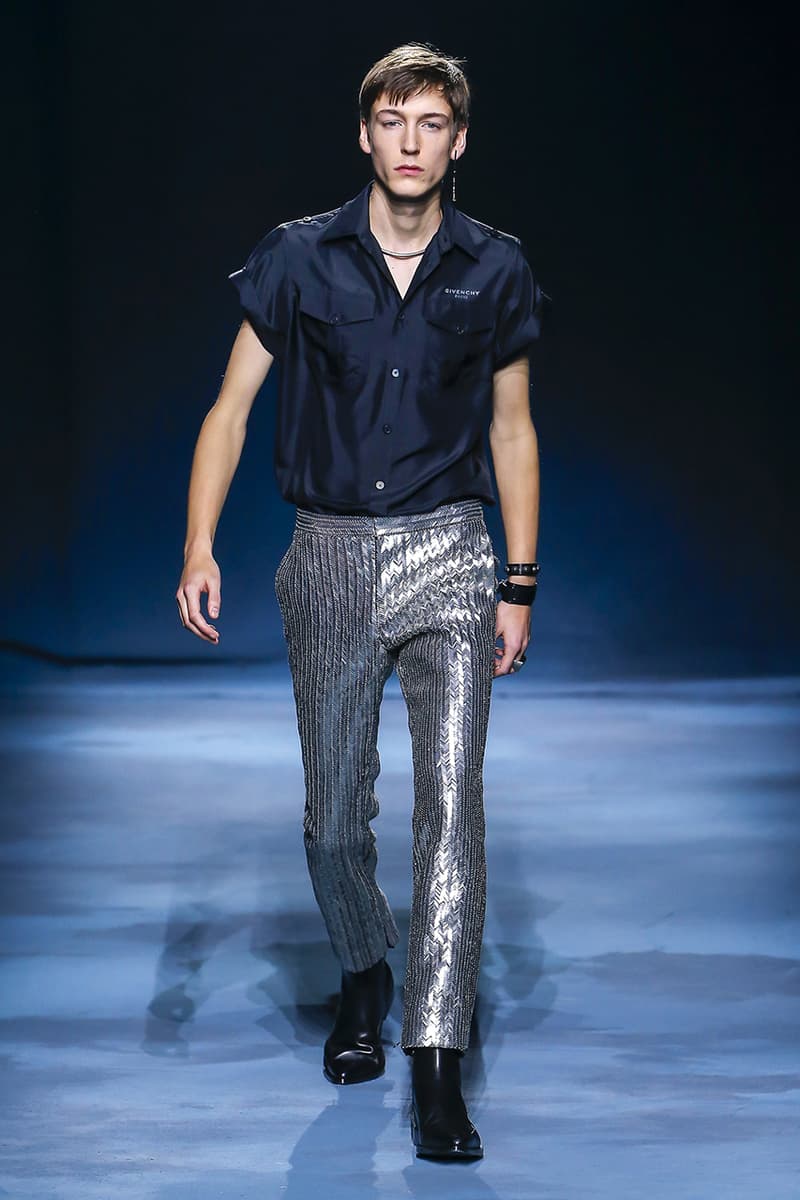 32 of 35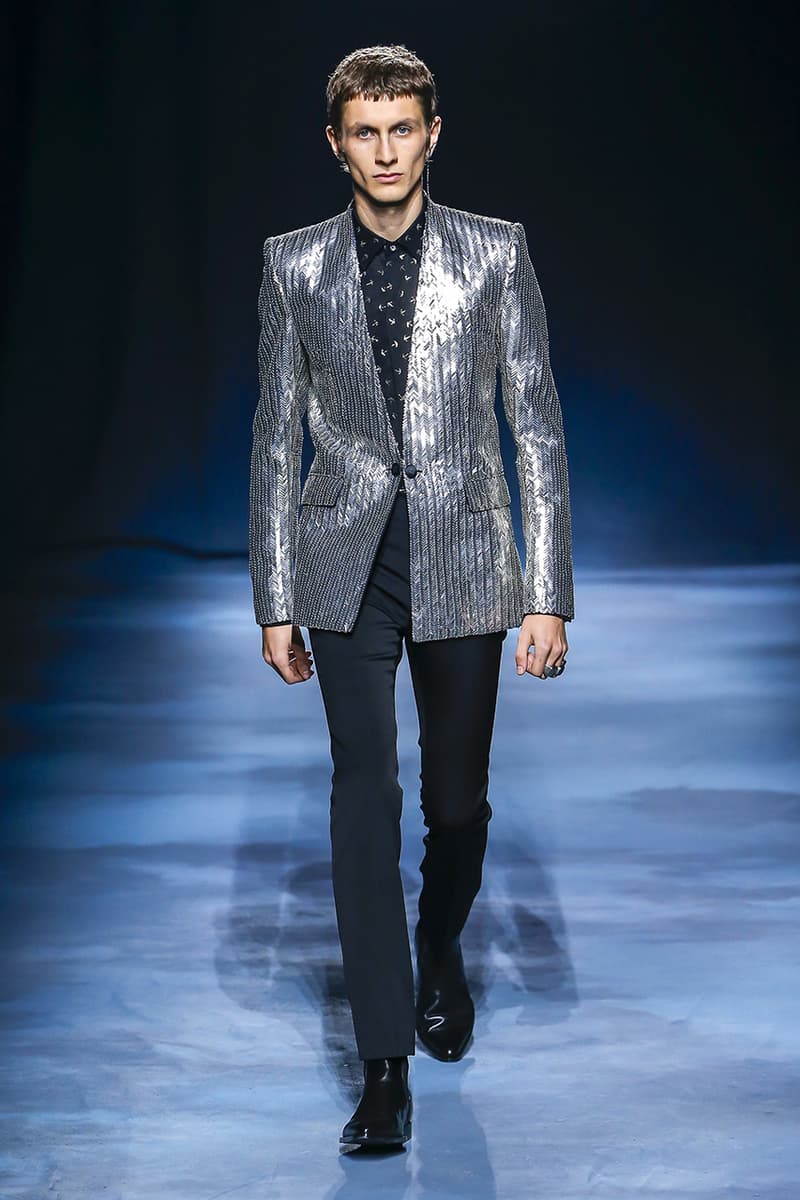 33 of 35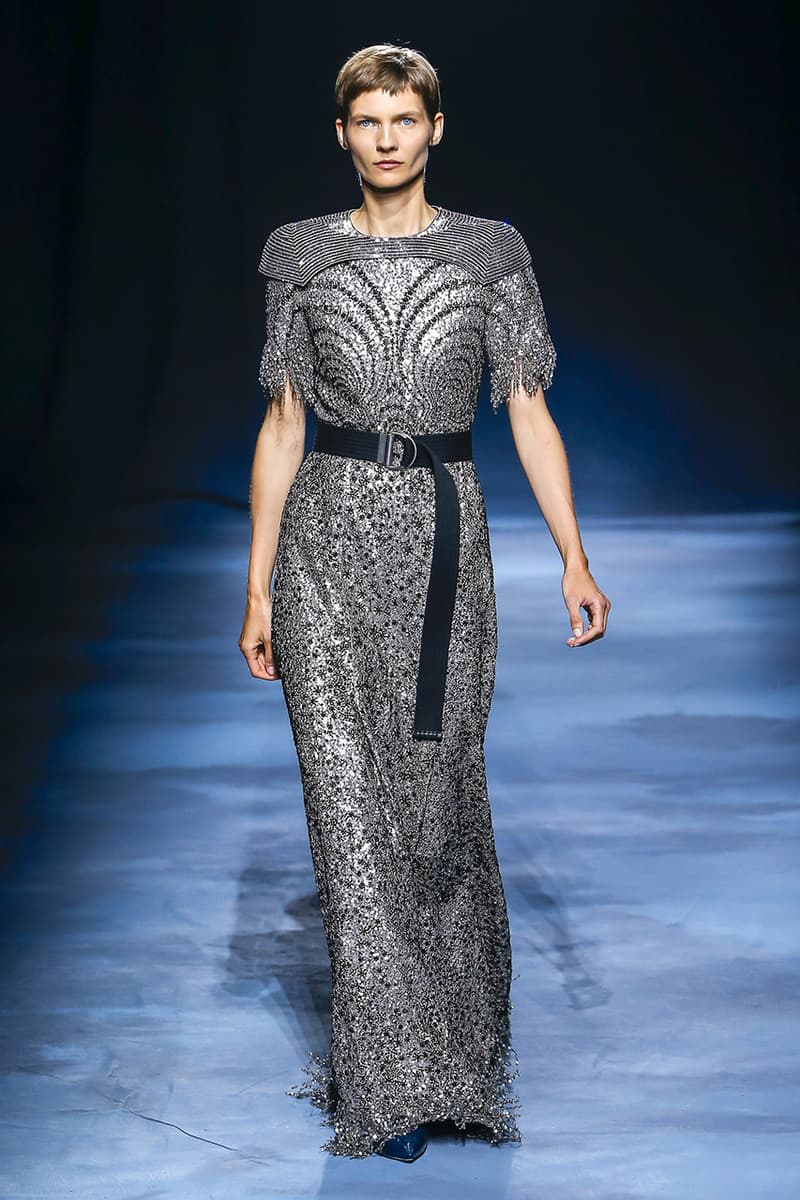 34 of 35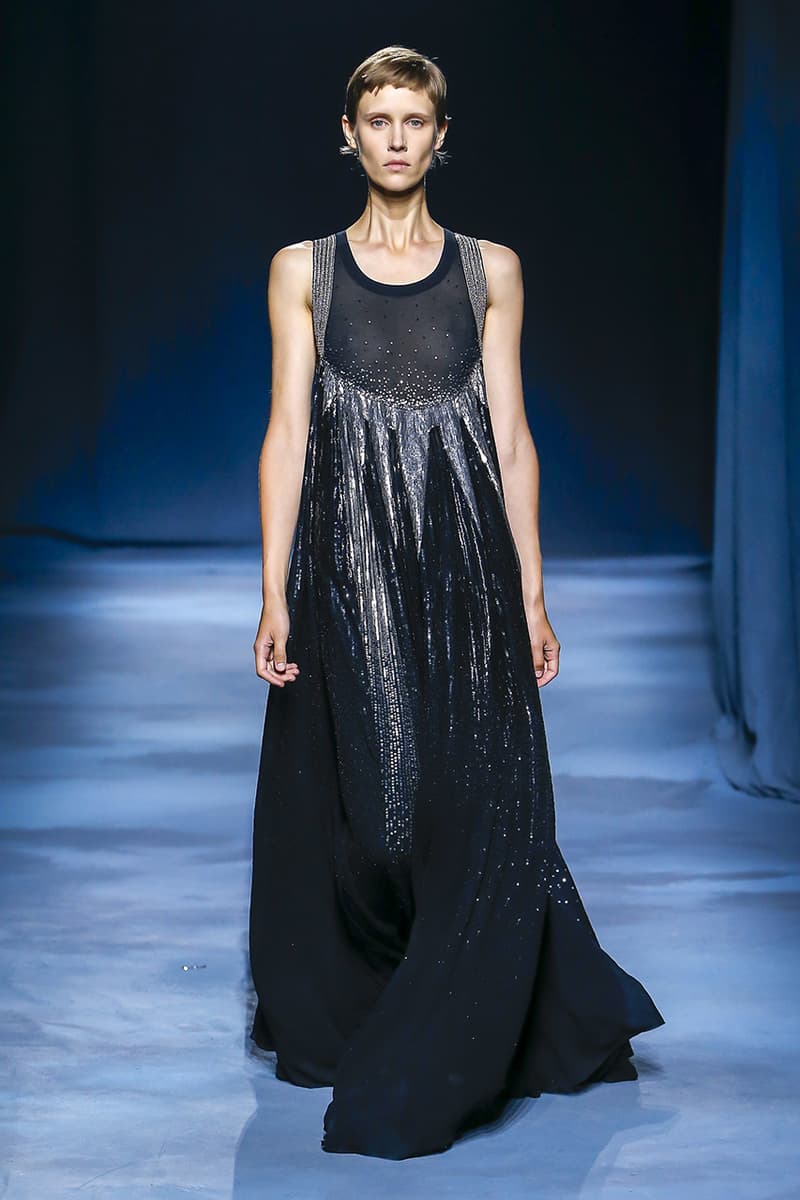 35 of 35
Following the sport-indebted Spring 2019 collection, Givenchy issues a restrained Summer 2019 range, working with elements of tailoring instead of sportswear. That's not to say that it was stuffy by any means; creative director Clare Waight Keller introduced a variety of appealingly accessible looks for men and women, linking minimalist styling with premium details.
Menswear focused on suits and elevated blue collar items, like cargo pants and work shirts. To add a subtle air of luxury, said items were executed in draping satins and lightweight cotton, utilizing bold solid-toned colors to make the quality construction that much more apparent. Winding leather belts added branded accents to the more casual looks, though they also gave shape to flowing trench coats and rider's vest/moto pant set-ups. Womenswear took the poise a step further, with graceful long dresses, structured shoulders and trim leggings, often complemented by touches swiped from the men's goods, including double rider's jackets, militaristic cargo pants and swirling D-ring belts.
Tailoring was informed by rich colors or patterns, utilizing clean lines and pointed boots to drive home the elegant motifs at play. Shiny metallic sequins, swirling embroidery and lush scarves in matching fabrics underlined this quiet opulence. Looks were completed with plenty of leather goods, including bracelets and hefty "GIVENCHY"-branded bags, with tonal waist bags reminding viewers that Keller hadn't lost her taste for street-adjacent designs.
Watch the runway in real time below and check out the looks in detail above.
Elsewhere, Givenchy teamed with mita Sneakers and Footpatrol for exclusive JAW sneakers.