'Game of Thrones' Characters Now Have a Line of Postage Stamps
Better than receiving ravens.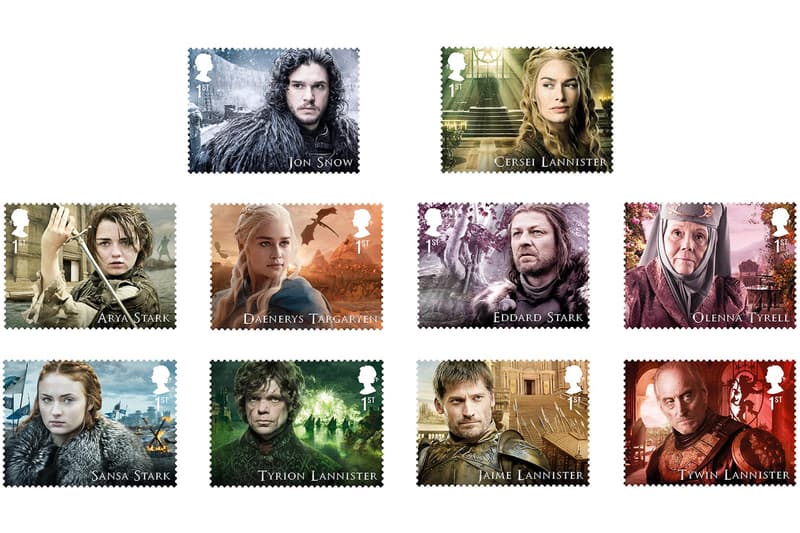 A special edition stamp collection commemorating Game of Thrones has been released by the Royal Mail, which includes ten individual characters from the acclaimed series alongside a stamp sheet of four prominent creatures seen in the show.
The line of postage stamps includes the current King in the North Jon Snow, Daenerys "Khaleesi" Targaryen, Tyrion Lannister, Cersei Lannister, her brother-lover Jaime Lannister, Stark sisters Arya and Sansa, papa Eddard Stark, Olenna Tyrell, and lastly, patriarch Tywin Lannister.
The stamp sheet features the likes of The Night King, White Walkers, Direwolves, giants, and dragons. You can pre-order all of the stamps in several special edition sets on the Royal Mail's website. These stamps are limited to a run of 1,500, so pre‐order before they go live on January 23. In other GoT news, season eight's directors have been revealed.