Producers Call out Record Labels for Dubbing Albums "Mixtapes" to Avoid Fair Compensation
This isn't a good look.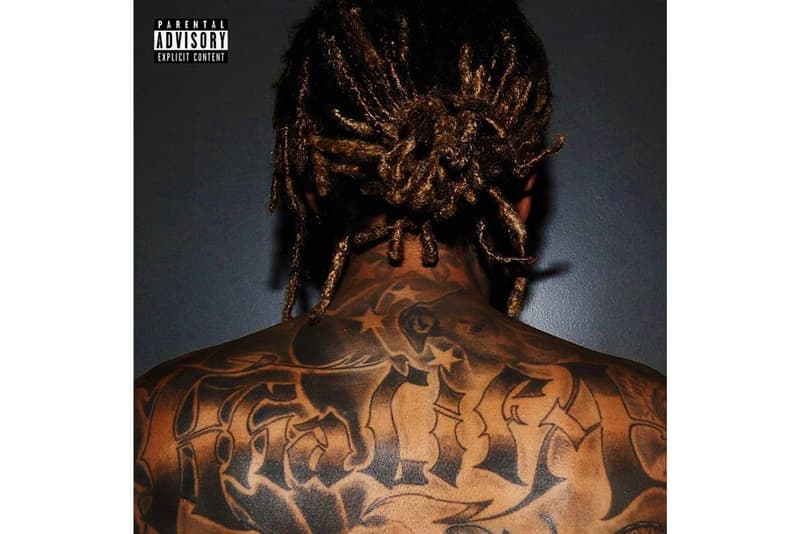 A number of producers have called out major record labels for calling full-length albums "mixtapes" so they can avoid paying producers fairly. Eric "E. Dan" Dan — one of three producers that make up the Pittsburgh-based music production and engineering team ID Labs — recently did an interview with DJ Pain 1 for BeatStars and discussed how Atlantic Records will take a LP and label it a "street album," "commercial mixtape" or "compilation album" to avoid paying producers their full rate. He used Wiz Khalifa's Khalifa project as an example.
He explains, "The Khalifa album, I don't know what they called it, a 'street album?' They came up with some really clever name that essentially meant, 'Everyone involved, you're going to get paid half what you normally do.' I've seen it happen often over the last few years. Anything to save a buck for these labels."
E. Dan also said that something similar happened in 2013 when Atlantic Records signee Snow Tha Product dropped Good Nights & Bad Mornings 2: The Hangover for free.
"They called it a mixtape," E. Dan said. "They didn't treat it like it was an album, which is just their way of not paying me a whole lot."
Since the original interview made its rounds on the internet, E. Dan clarified some of his thoughts in a open letter sent to DJ Booth: "I knew what I was getting into before it was put together."
Other producers like Rook from J.U.S.T.I.C.E League, Benny Cassette, DJ Burn One, Marvel Alexander and Sonny Digital have come forward to say that this is a common practice that must be stopped. DJ Burn One wrote that RCA used a similar scheme with A$AP Rocky's Live. Love. A$AP mixtape. Marvel Alexander, a 29-year-old artist who co-produced with Snugsworth A$AP Ferg's hit single "Shabba" said that they were only paid a $1,000 USD advance to split because the label told the beatsmiths that there was no budget to make Trap Lord, Ferg's debut album. Alexander explained the situation in an interview with DJ Booth, claiming RCA later made a "pivot" to releasing Trap Lord as an album and released "Shabba" without his consent. Strengthening the producers' case against the label, Alexander was able to negotiate publishing rights so that himself and Snugsworth would eventually get 12.5% plus split 3% of streaming royalties from "Shabba."
Sonny Digital — who last June said he wants to start a union for producers — wrote that Atlantic isn't the only one who uses this tactic against producers. "If you gonna call out Atlantic then you might as well call out all the labels because they all doing the same thing," Sonny says. "Shit cash money was dropping actual albums and wasn't even paying the producers. You can't just single out one party when all other parties doing the same."
Last October, Metro Boomin called out APG (Artist Publishing Group), a division of Atlantic Records, for being vultures, urging other producers to stay away from them.
.@WizKhalifa​'s producer E. Dan (@IdlabsMusic) explains how record labels avoid paying producers + how Wiz' loyalty got him beat placements ?

Exclusive interview with @DJPain1 + @BeatStars ?? pic.twitter.com/qAgm430dE5

— BeatStars (@BeatStars) January 2, 2018
Been said this, but all labels do it black music. It's all about the bottom line. What angers me is the black executives that let it happen. https://t.co/QRrTWBgfjv

— J.U.S.T.I.C.E LEAGUE (@JusticeLeague) January 3, 2018
RCA did this to me and @snugsworth on Trap Lord. Fought it for almost a year I gave up cause I was nearly homeless so eventually we had to split $1000 for "Shabba" I was deflated as a producer after this. Yams told me it was "paying dues" R.I.P. wise words I guess. https://t.co/XwydOyNPaZ

— BOSSMAN (@MARVELALEXANDER) January 3, 2018
This has been attempted on me by a couple labels (I won't name here) and guess what…I didn't care so I told them they couldn't have the song. A week later got my full fee. You gotta be able to walk away if it's not fair. https://t.co/1AQbo8lzin

— BENNY CASSETTE (@BENNYCASSETTE) January 3, 2018
RCA got us producers like this on the first rocky album too – ughh I mean mixtape. that's why it's not on streaming sites. we gotta eat shit while they tour off our records. https://t.co/KLePuKYe3z

— DJ Burn One (@djburnone) January 3, 2018
If you gonna call out Atlantic then you might as well call out all the labels because they all doing the same thing. Shit cash money was dropping actual albums and wasnt even paying the producers. You can't just single out one party when all other parties doing the same. https://t.co/YaKPQfOgrn

— Sonny (@SonnyDigital) January 3, 2018