Louis Vuitton Has Been Named the Best Fashion Brand in the World
Partly due to its Supreme collaboration.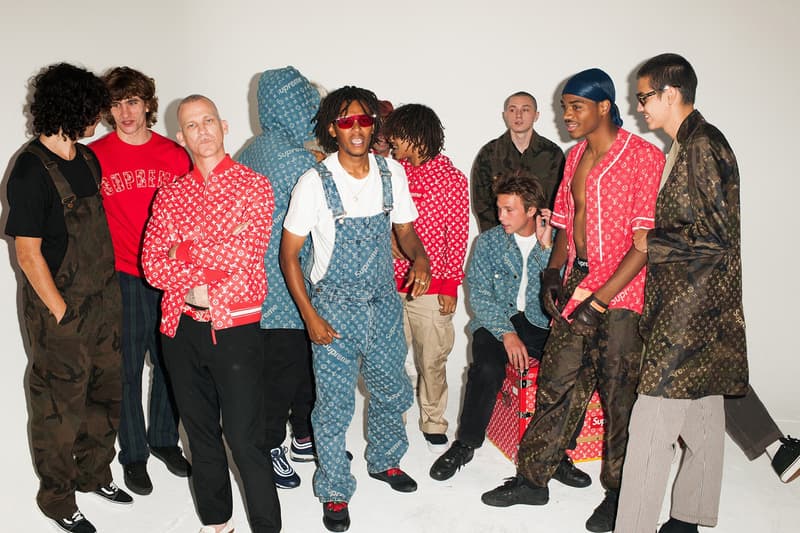 It's been a big year for Louis Vuitton, with the legendary luxury brand's Supreme collaboration dominating headlines and resale prices. The brand's performance has also been recognised by global brand consultancy Interbrand, which has named Louis Vuitton as the best fashion brand in the world. The French label sits in 19th place overall, coming above Hermès (32nd), Gucci (51) and Burberry (86). The ranking is based on the brand's financial performance as well as its influence over customer choice and its ability to command a premium price.
Explaining fashion brands' performance to Business of Fashion, Rebecca Robins, the global director at Interbrand, referenced the Louis Vuitton x Supreme collaboration: "It's their relationship between brand and culture and they are doing it in a way that is of the moment and relevant but also sustainable. It's not a flash-in-the-pan. It's well thought through, strategically driven and delivered with the strength of their conviction." The collaboration was also named as a key reason for LVMH's increased sales performance earlier this year.
Aside from the fashion brands on the list, Apple has continued its run at number one in the overall rankings, with Google and Microsoft meaning that the tech industry fills the top three places. Other big changes to this year's list see Facebook named as the biggest grower over the past year, as well as Tesla making its first appearance in the top 100.
For more from Louis Vuitton, read about how Kim Jones — the brand's creative director of menswear — became the precursor to modern streetwear, as well as everything else we learnt from his appearance at London's "OFF-CAMPUS."