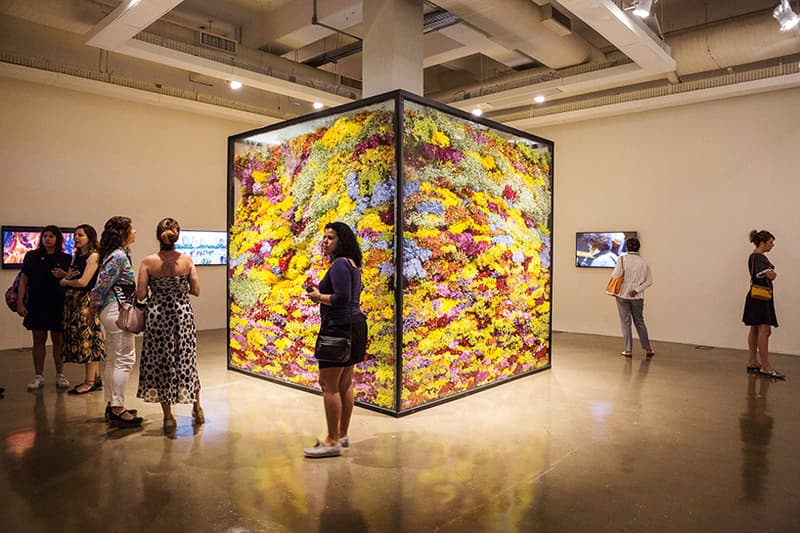 1 of 9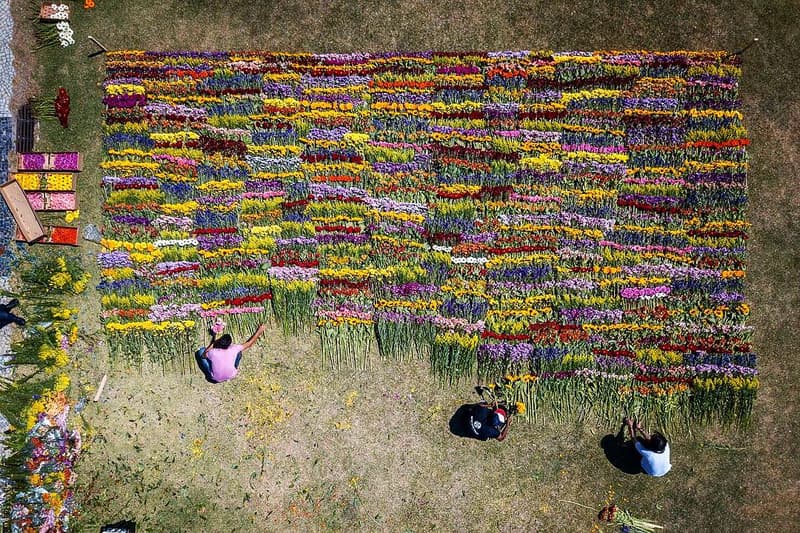 2 of 9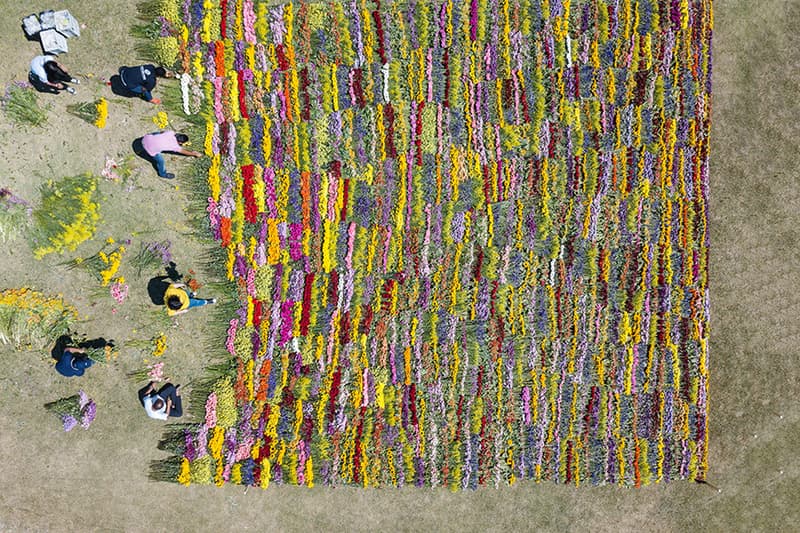 3 of 9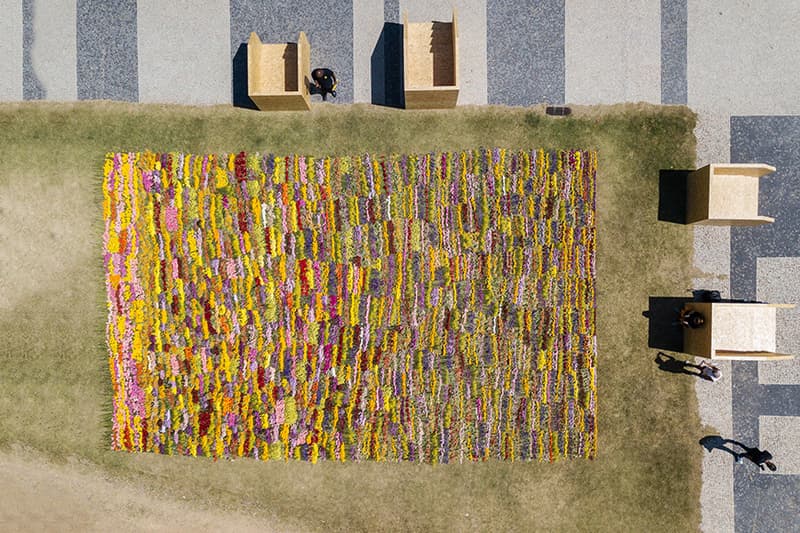 4 of 9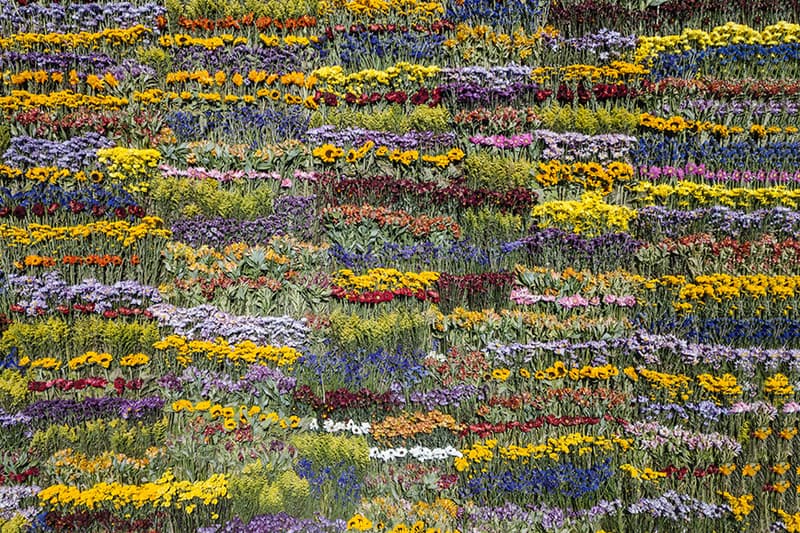 5 of 9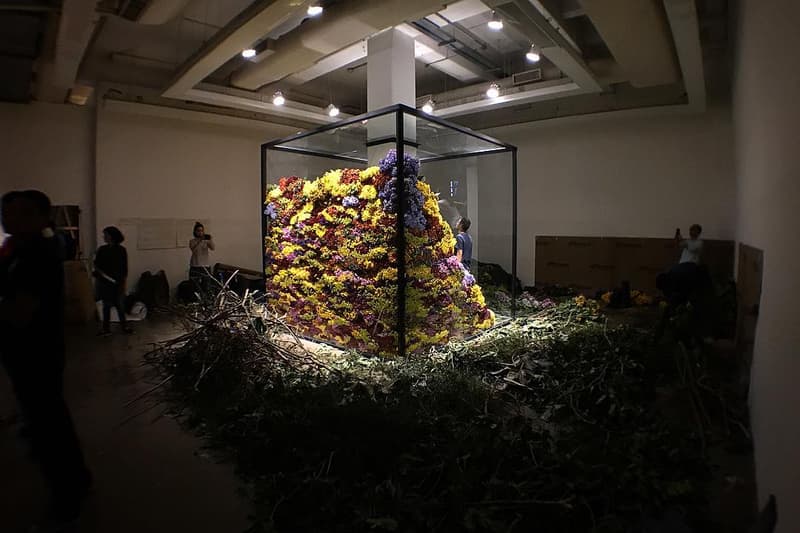 6 of 9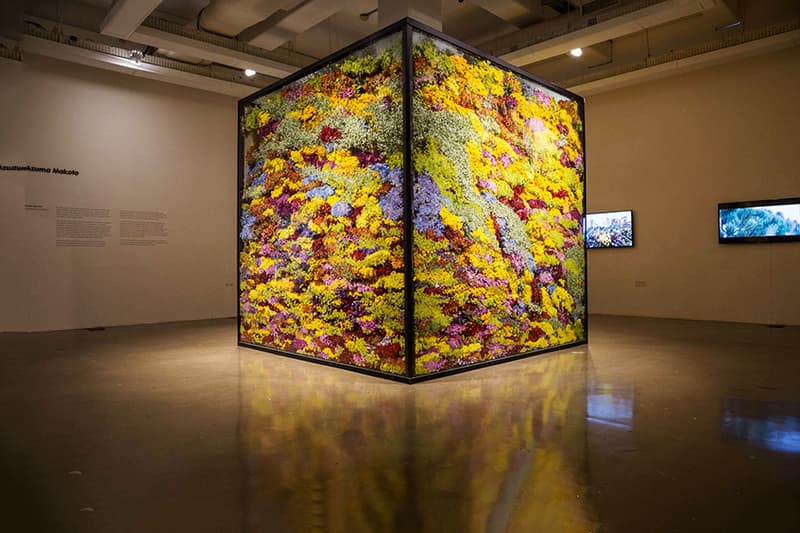 7 of 9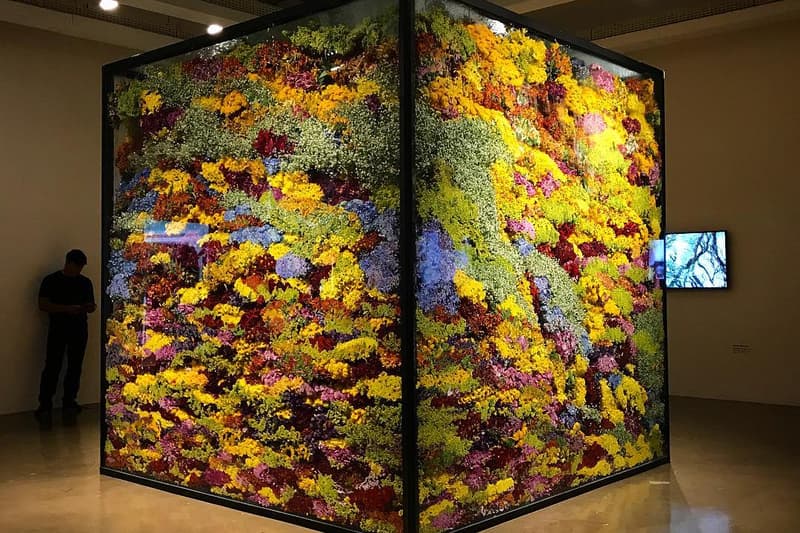 8 of 9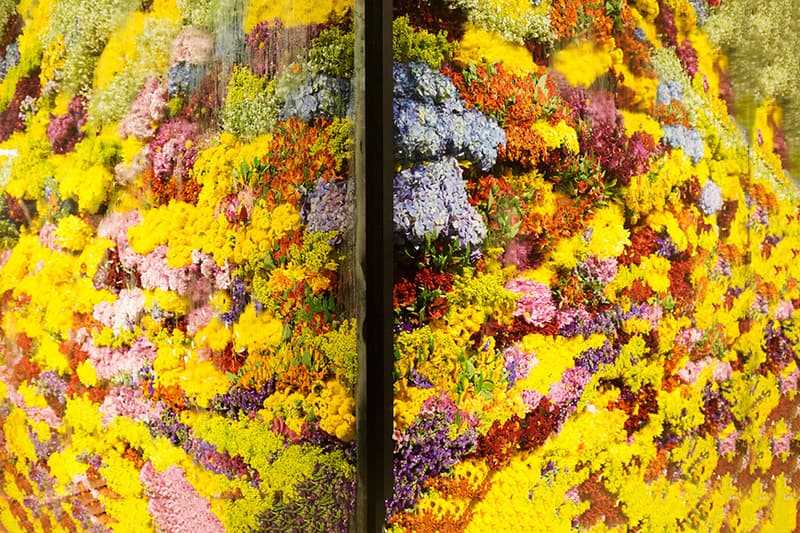 9 of 9
Azuma Makoto Composes and Decomposes Flowers at Rio Exhibit
To contemplate the meaning of life and death.
---
Japanese floral artist Azuma Makoto's latest contemplation of life and death appears in the guise of two colorful masterpieces. The two presentations on decomposition can be found at the Oi Futuro museum in Rio de Janeiro, Brazil.
The first of the two installations is formed of a cut flower garden on the field outside the museum. Entitled "gaibu-outside," the flowers lay decomposing under the sun in plain-sight of museum-goers and are seen by Makoto as a "piece of reverse agriculture" — the flowers are planted to die. The work is an examination of the buddhist values of impermanence and material temporality.
The interior half of the project, named "naibu-inside," is a large installation which enables the viewer to follow the flower's gradual decay in detail as they are housed in a glass box. Through both installations the viewer has the ability to "confront the death of the blooms at different scales."
Azuma Makoto believes that "we learn from an early age to avoid seeing, touching and feeling the death and decomposition of any living being" and that his art presents a rare opportunity to "experience it" and by doing so reach a level of "transcendence."
Be sure to check out images of this floral masterpiece above or if you happen to be in Rio go see it bloom firsthand. In other art-related news, read our recent editorial "Jean-Michel Basquiat's Art Is Still Re-Defining Culture."