Golden State Warriors Ink Record-Setting Three-Year, $60 M USD Jersey Sponsorship Deal With Rakuten
The largest-ever move of its kind.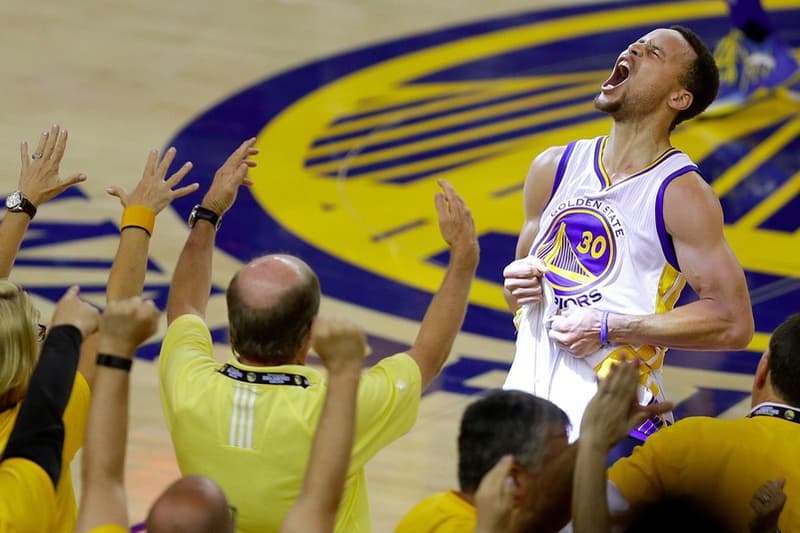 The Golden State Warriors have signed a major jersey sponsorship deal with Japanese company Rakuten. As ESPN reports, the NBA championship team and Rakuten have agreed upon a three-year, $60 million USD deal — $20 million USD is allocated for each year — for advertising space on the authorized Warriors jerseys. This partnership between the two outfits currently holds the record for the single-largest "NBA advertising patch deal," almost doubling the previous number held by second-spot holders the Cleveland Cavaliers.
"We saw an opportunity, given the visibility we were receiving," reads a quote from Warriors chief marketing officer Bowers. "So we felt in order to grow our global vision, we had to be aligned with a global brand."
Along with the money, the Warriors will rename their official practice facility the Rakuten Performance Center — six other official team buildings will also be renamed accordingly. Rakuten is also set to serve as the team's primary "official e-commerce, video-on-demand and affiliate market partner."
In an official statement, Warriors president Rick Welts had the following to share regarding this latest news:
"I'm thrilled that our deal did exactly what deals like this were intended to do when the league announced the program. We signed a partner we had never done business with before. We signed a big deal with an international player and, in turn, we've boosted the value of the NBA and the Warriors outside of North America."
Overall, Rakuten is projected to bring in about "$32 to $37 million USD in equivalent advertising" as a result of this deal with the Golden State Warriors.