Under Armour's Kevin Plank and Top CEOs Leave Trump's Council Over Charlottesville Response
"Under Armour engages in innovation and sports, not politics."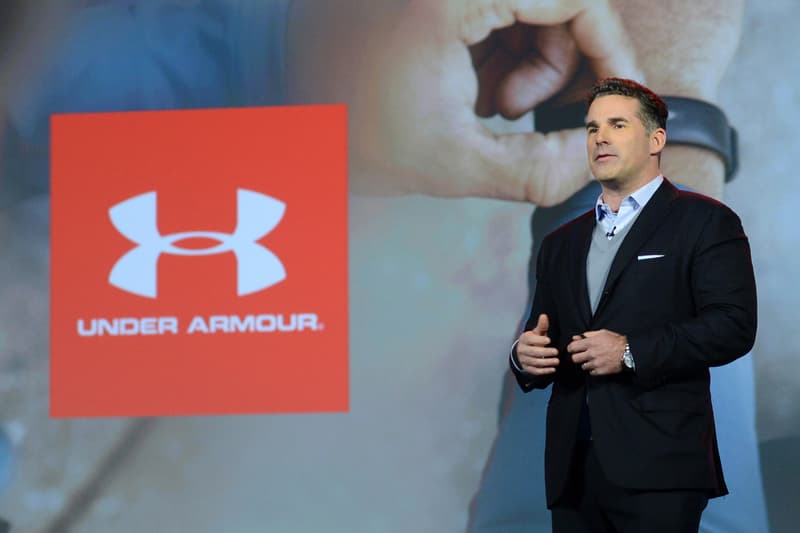 Under Armour CEO Kevin Plank announced Monday night that he is stepping down from President Trump's American Manufacturing Council, sighting "Under Armour engages in innovation and sports, not politics." This comes after much of the nation deemed President Trump's response to the tragedies in Charlottesville over the weekend inadequate and insensitive.
Merck CEO Kenneth Frazier was the first to quit, "as a matter of personal conscience," and a third CEO, Intel's Brian Krzanich, resigned shortly after Plank. "I resigned to call attention to the serious harm our divided political climate is causing to critical issues, including the serious need to address the decline of American manufacturing," Krzanich wrote on Intel's blog. "Politics and political agendas have sidelined the important mission of rebuilding America's manufacturing base."
Under Armour tweeted Plank's reasoning for stepping down from Trump's Council. In it, he mentions he joined the advisory group as he felt it was "important for Under Armour to have an active seat at the table and represent our industry." You may remember that shortly after Plank took that seat, he made headlines for applauding Trump's agenda, calling him a "real asset" during a time in which many people were protesting the President's travel ban. Plank's words were immediately met with a lot of backlash by both consumers and employees of the company, including superstar endorsees Stephen Curry, The Rock and Misty Copeland. Under Armour and Plank later published a full-page ad in the Baltimore Sun to clarify his comments in an open letter.
Not much has been said of Plank's affiliation with Trump since, however Under Armour has still made headlines over the past half-year, from signing A$AP Rocky, to cutting nearly 300 jobs due to poor sales numbers.
Plank concluded his resignation statement by saying: "I am appreciative of the opportunity to have served, but have decided to step down from the council. I love our country and our company and will continue to focus my efforts on inspiring every person that they can do anything through the power of sport which promotes unity, diversity and inclusion."