Steph Curry Responds to Under Armour CEO's Support of Trump
The NBA MVP's strongest statement yet.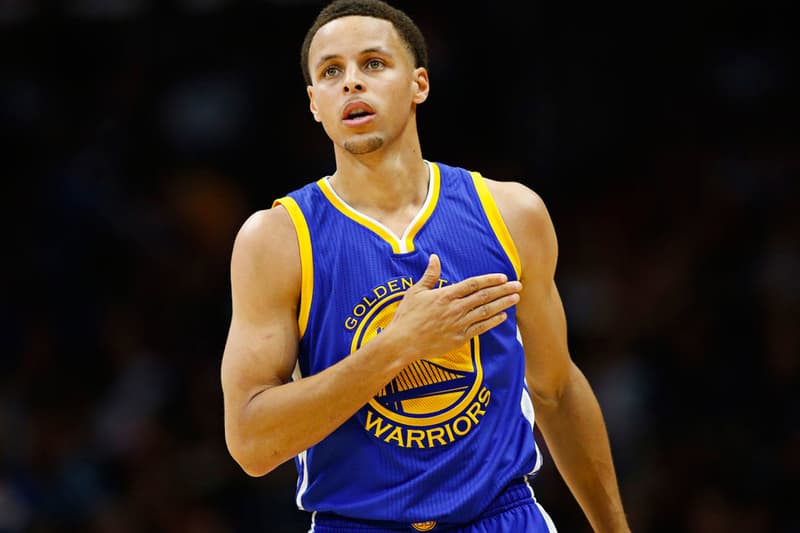 Yesterday, Under Armour CEO Kevin Plank praised President Trump's agenda by stating: "to have such a pro-business president is something that is a real asset for the country."
Today, reigning NBA MVP Stephen Curry publicly responded to Plank's political stance: "I agree with that description," Curry said, "if you remove the 'et'" from asset.
The Golden State Warriors shooter is one of Under Armour's most popular endorsers and is currently under contract with the American sportswear company until 2024. Though Curry has made it clear that he does not support Trump, he isn't necessarily cutting all ties with Under Armour given Plank's relationship with the President.
"It's a fine line but it's about how we're operating, how inclusive we are, what we stand for. He's the President. There are going to be people that are tied to them. But are we promoting change? Are we doing things that are going to look out for everybody? And not being so self-serving that it's only about making money, selling shoes, doing this and that. That's not the priority. It's about changing lives. I think we can continue to do that," Curry elaborated on his stance with Under Armour's direction.
"If there is a situation where I can look at myself in the mirror and say they don't have my best intentions, they don't have the right attitude about taking care of people. If I can say the leadership is not in line with my core values, then there is no amount of money, there is no platform I wouldn't jump off if it wasn't in line with who I am. So that's a decision I will make every single day when I wake up. If Something is not in line with what I'm about, then, yeah, I definitely need to take a stance in that respect."
Share your thoughts in the comments below.