The Three Biggest Street Style Trends at CPHFW 2018
It's a season of throwback gear.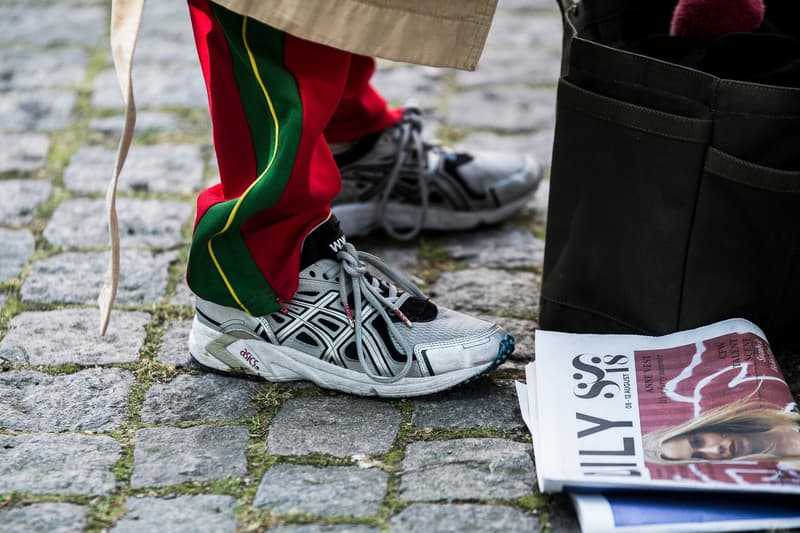 You don't have to scroll too far down our Fashion and Footwear categories to notice a discernibly throwback element displayed in contemporary streetwear. While '90s revival has been a vibe for some time now, sartorial tropes from early '00s are also making somewhat of a return. Witnesses of this season's Fashion Week streetsnaps will also attest to the retro movement's takeover, which reached its zenith on the colorful streets of Copenhagen, Denmark.
There are many ways to deduce this retro-era come back. Some trend forecasters theorize that fashion styles revive every 20 years, partly due to the fact that trendsetters are oftentimes themselves in their 20s. Others point to the notion of reactive fashion — that perhaps the rule "for every action, there will be an equal and opposite reaction" applies to consumer behavior just as much as it does to physics — arguing that big, bold, garish design is the natural successor to today's presiding minimalism.
Surely, with the general shift of innovation moving towards nano-sizing, streamlining and monochromatizing, many of the "hip" and "stylish" go against the mainstream by rebounding to the side of maximalism and kitsch. When we project this theory onto CPHFW street style, we see loud 8-bit color blocking as the antithesis to the clinically clean color palette of the digital age; clunky sneakers as the inverse to sleek, cutting-edge footwear designs (Vapormaxes, sock-like sneakers); and deconstructed knits as another way to eschew advanced textiles such as 3D printing and technical fabrics.
Clunky Sneakers
1 of 7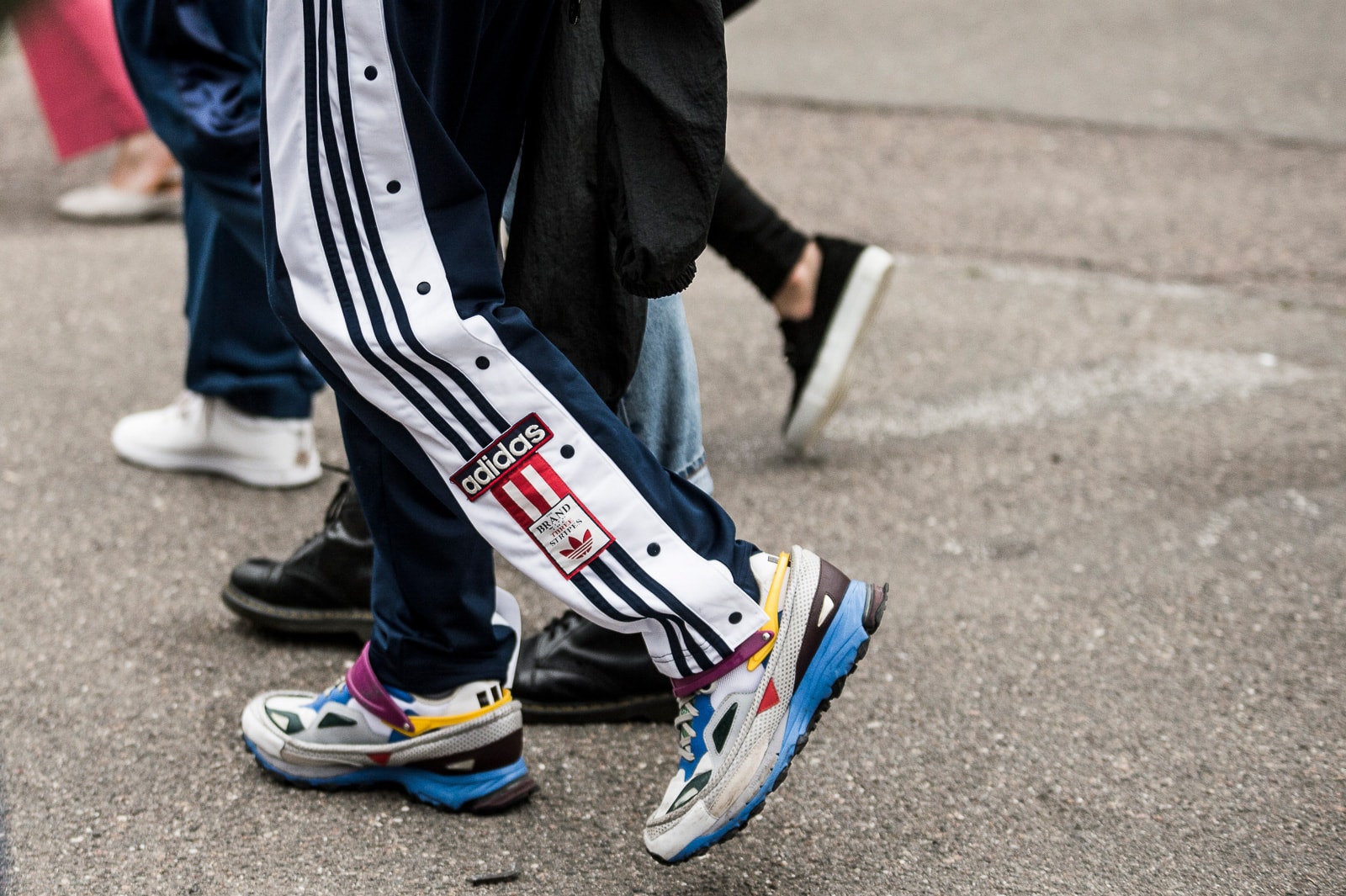 2 of 7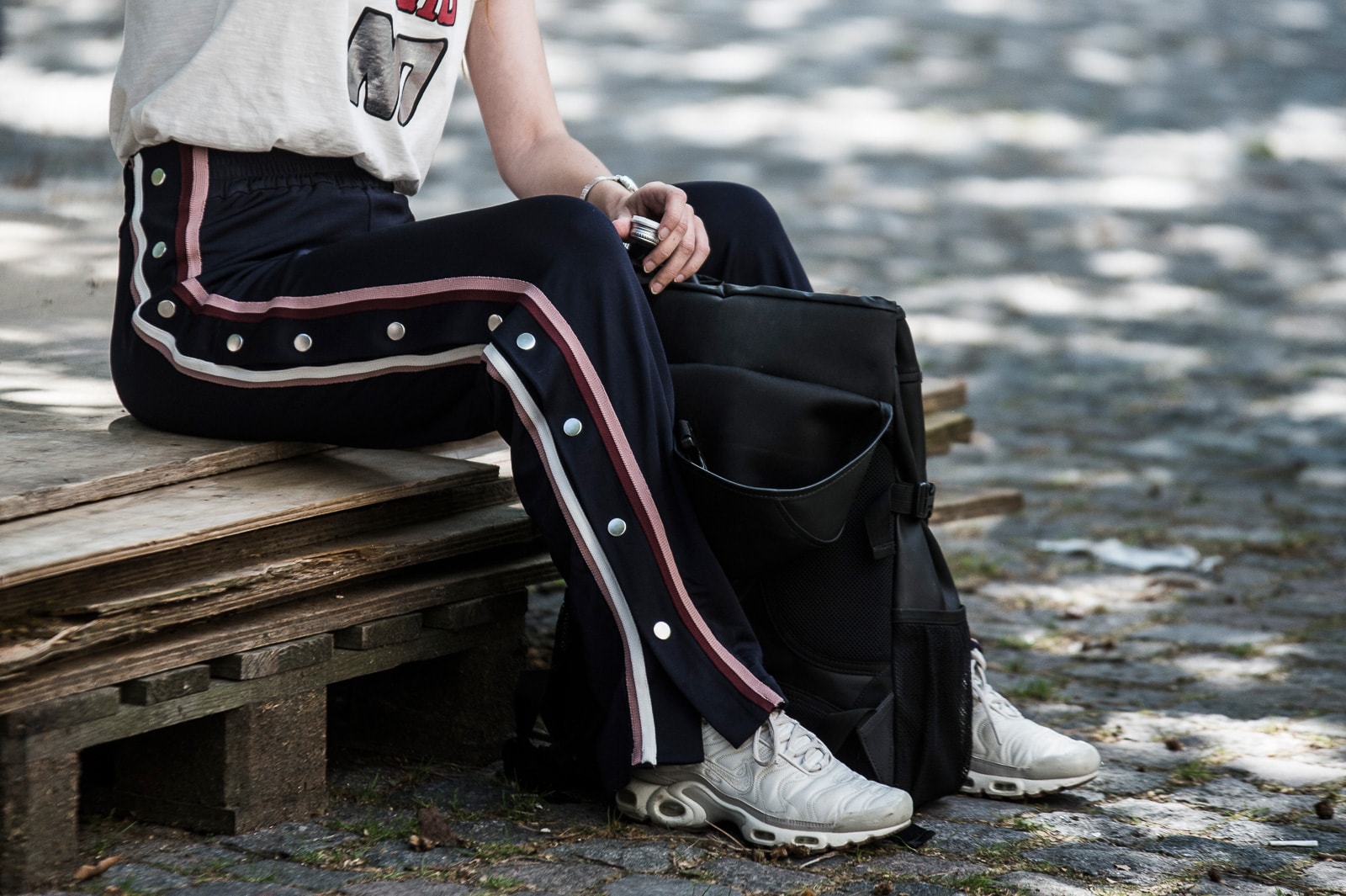 3 of 7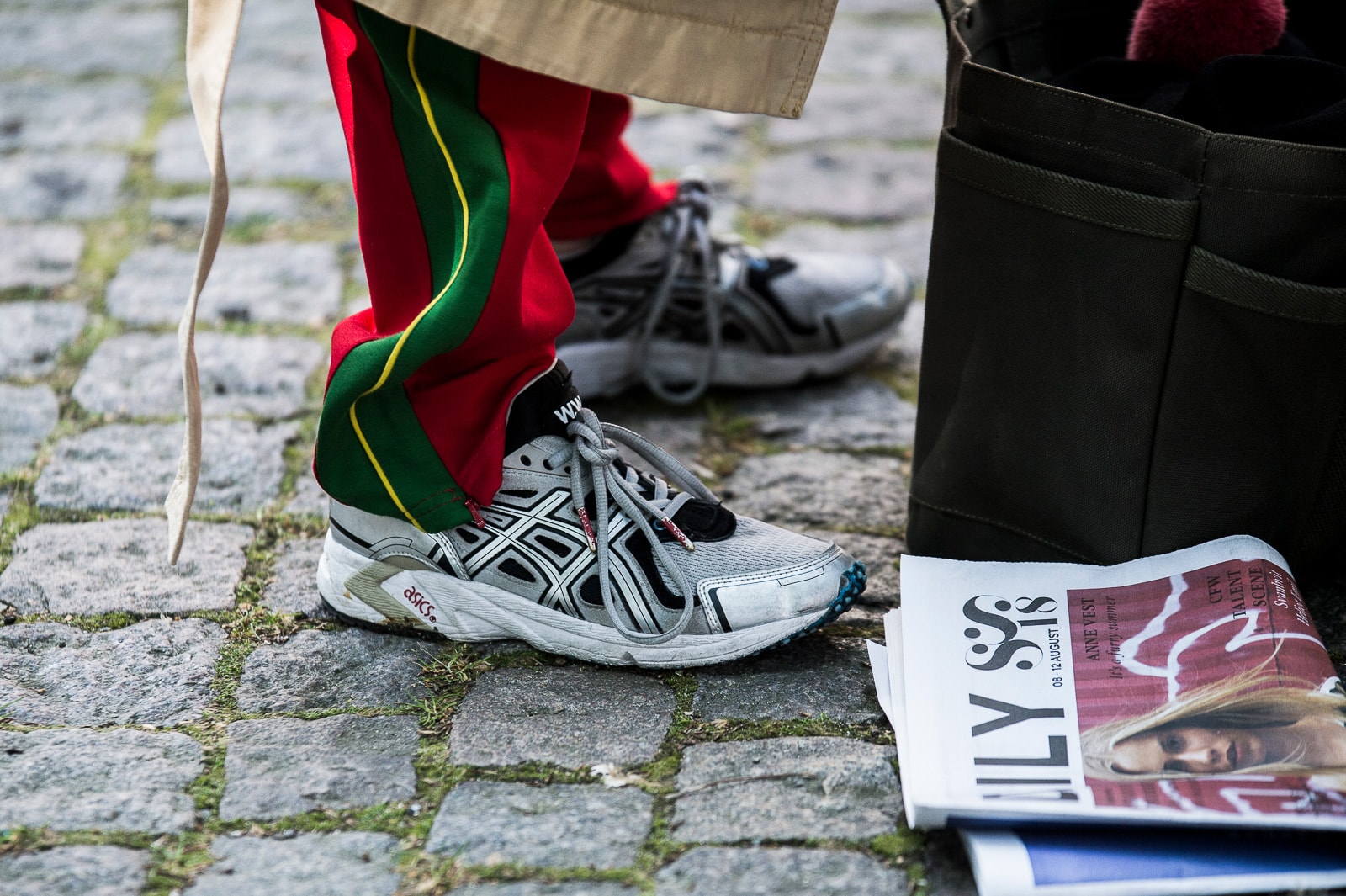 4 of 7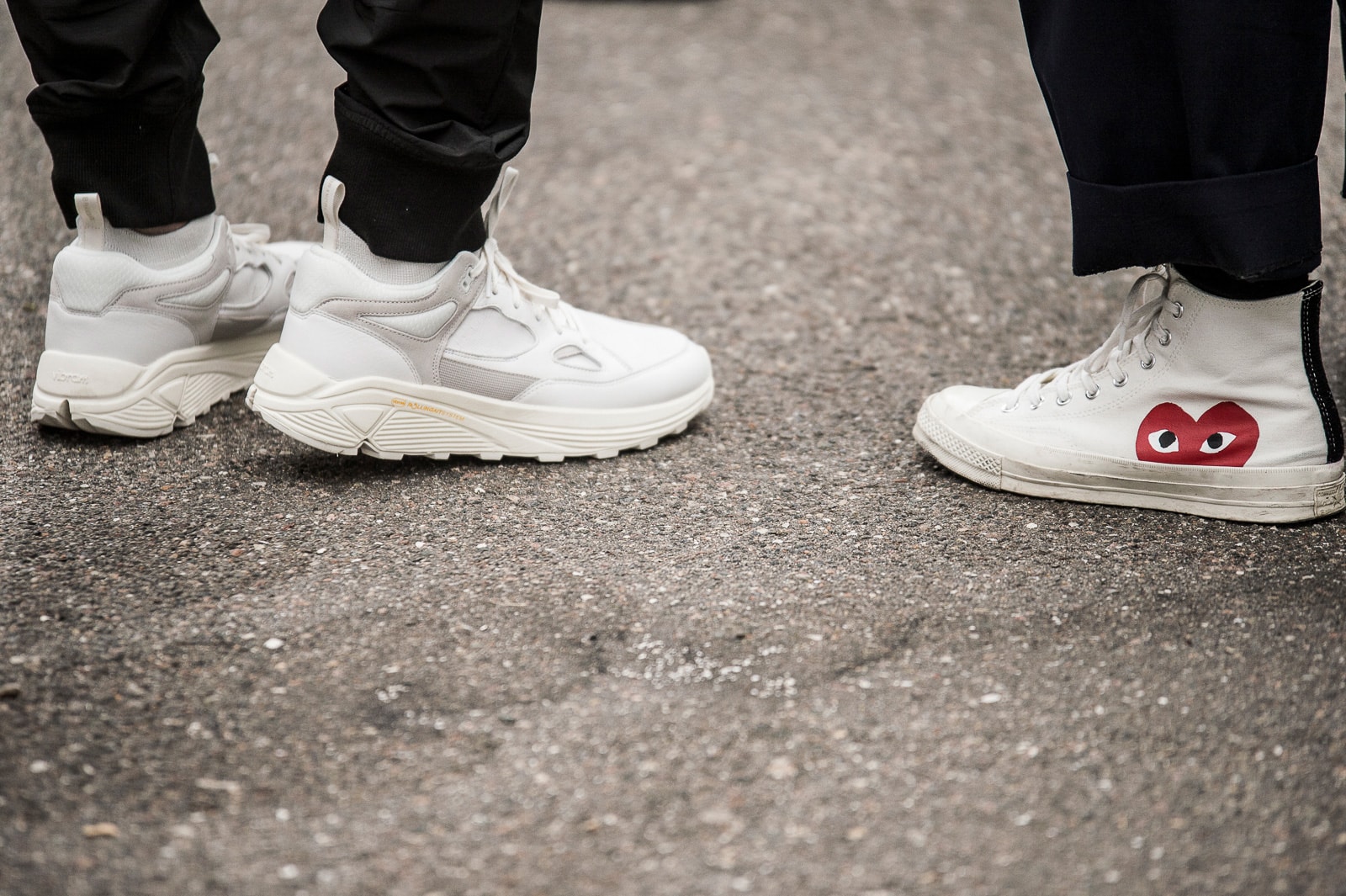 5 of 7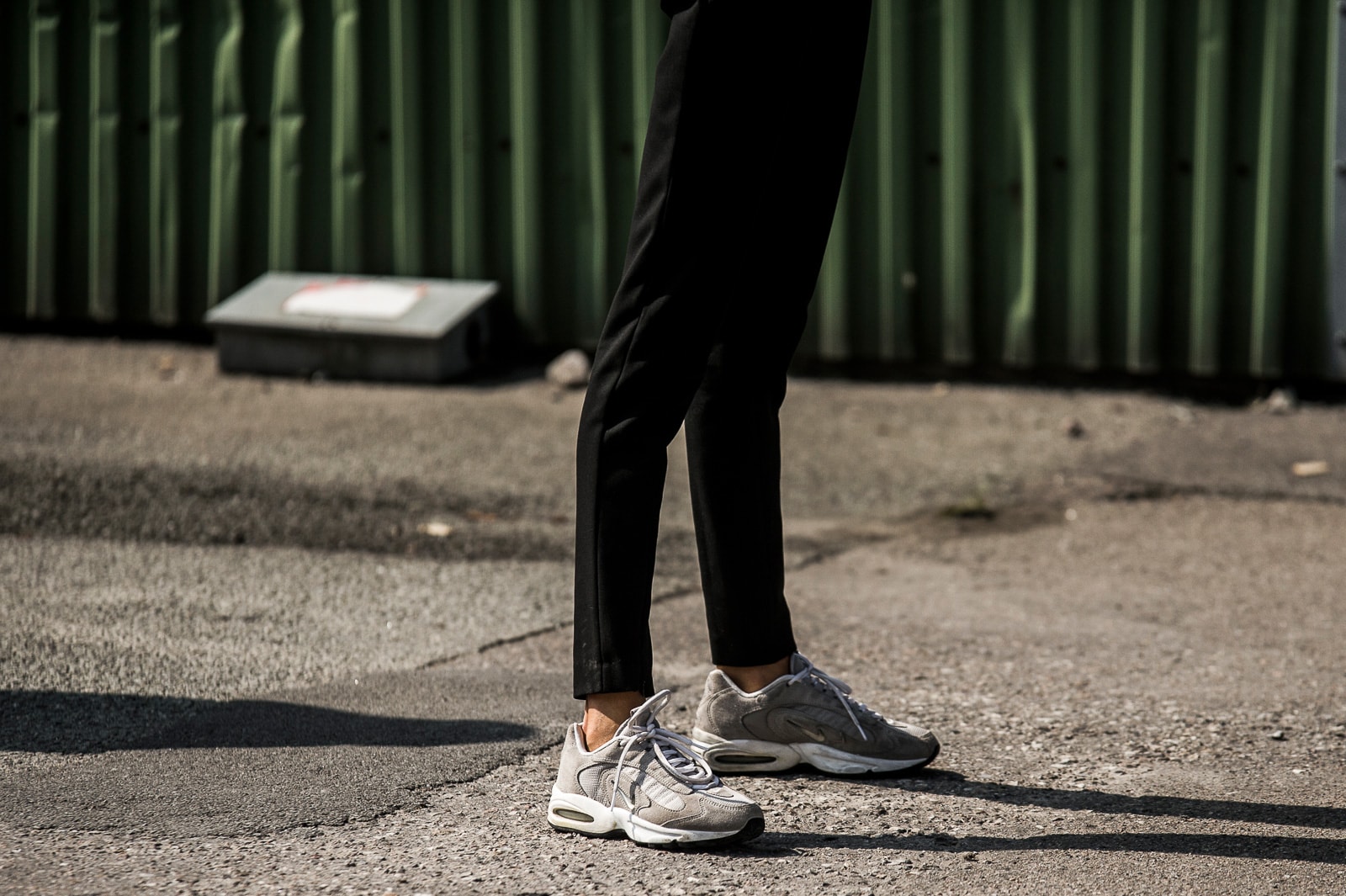 6 of 7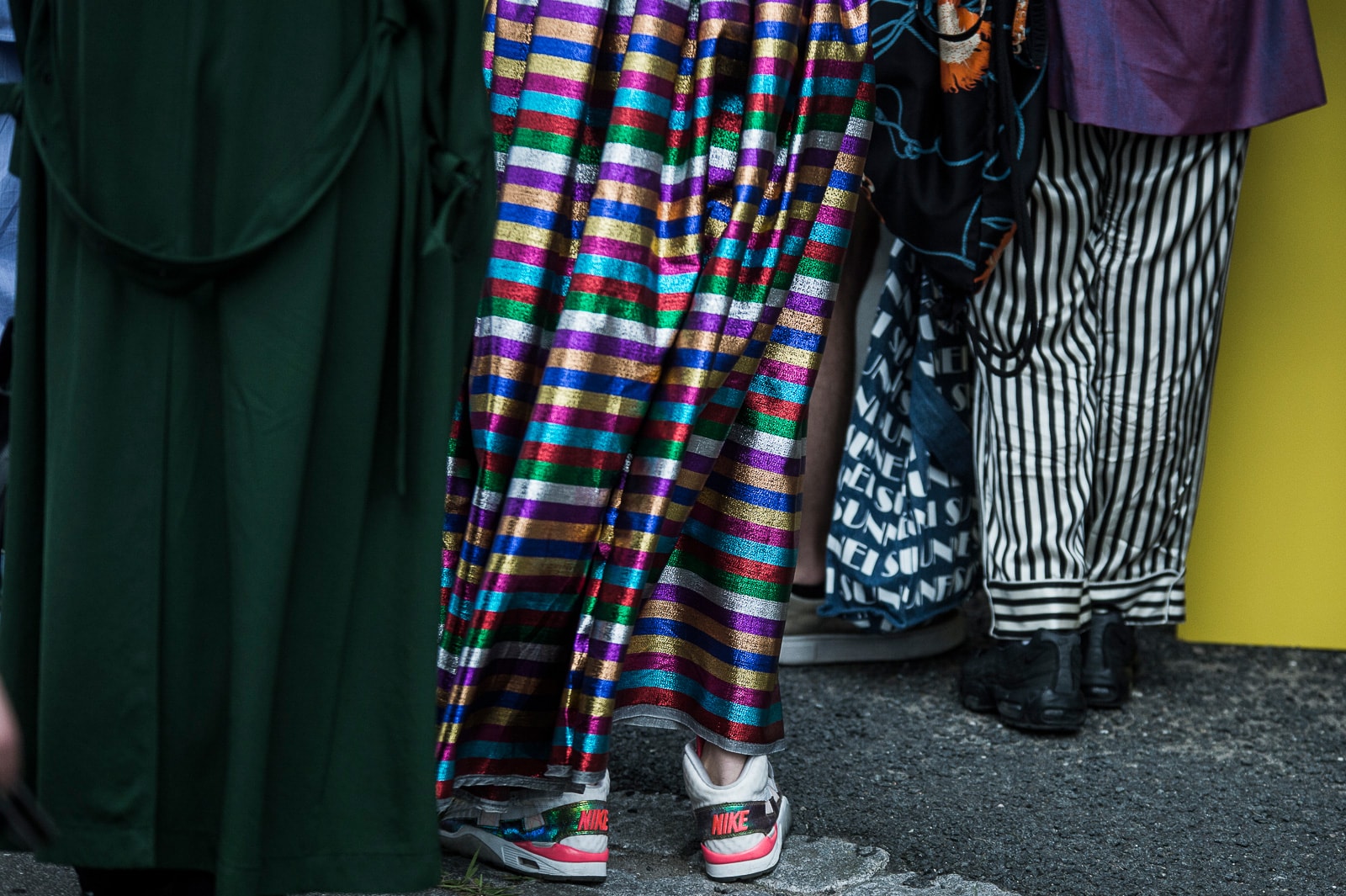 7 of 7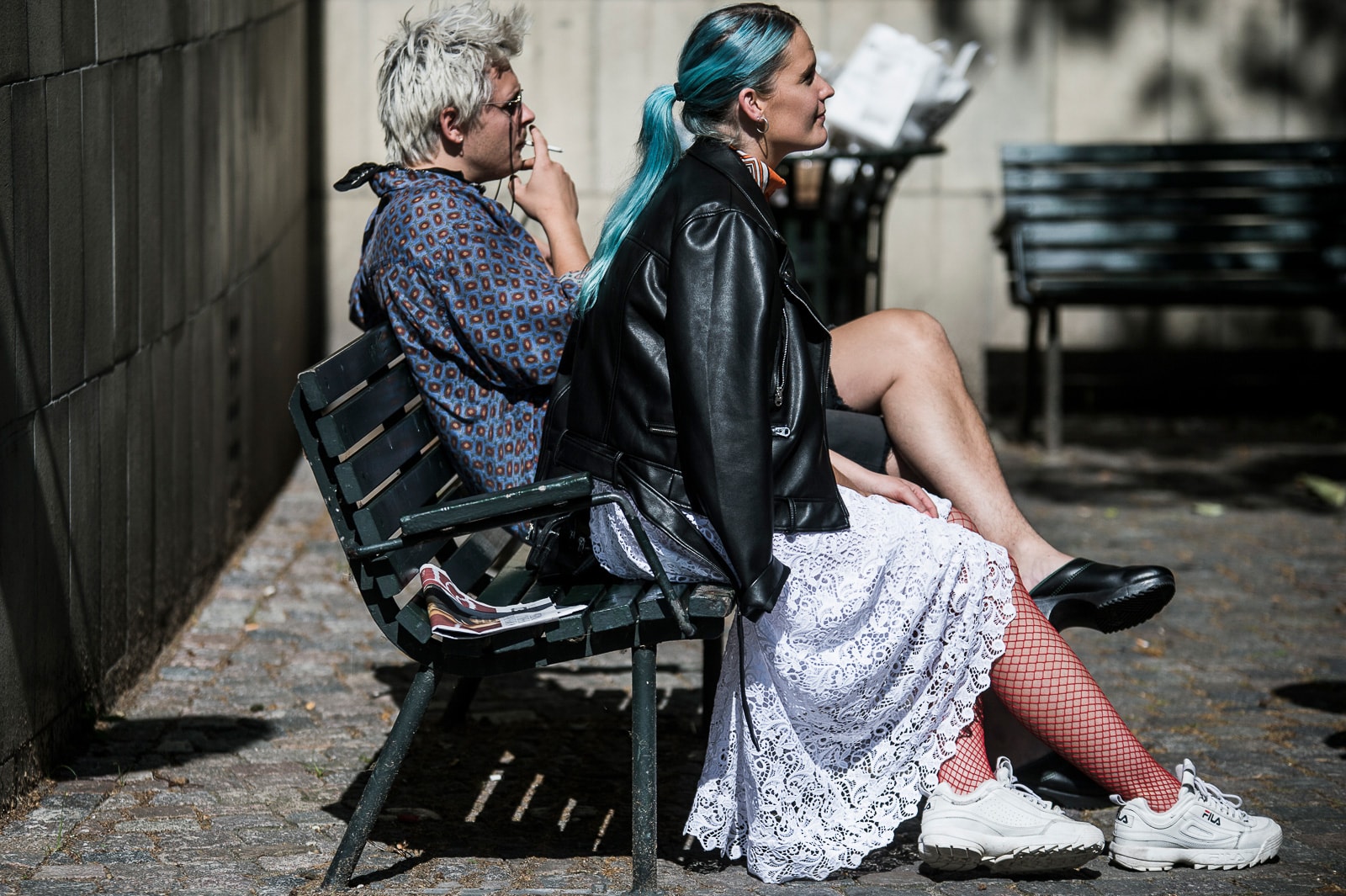 Key Pieces: Raf Simons x adidas Response Trail Runner 2, Nike Air Max Plus, Wood Wood x Asics GEL-DS trainers, Air Trainer SC High PRM QS "Hyper Punch", Fila Disruptor II
Summary: Track pants and runners may be the sartorial motto of this season, but at this moment, clunky sneakers are the main protagonist. Last season pushed the super sleek sock-inspired sneaker, which put models such as the Balenciaga Speed Trainer, the Nike Air Vapormax and various versions of adidas' Primeknit shoes in the spotlight. But as reactive fashion functions, this season saw the sneaker pendulum swing back to heavy-set silhouettes, a retro trend whose return was largely spearheaded by models such as Raf Simons' Ozweego 2 and Balenciaga's Triple-S. Most recently in Copenhagen, Danish style enthusiasts fully championed the bulk, sizing up with retro court models, sculptural Air Maxes and norm-core dad shoes. As the images above demonstrate, the clunky sneaker works with any garment bottoms, be it baggy track pants and form-fitting joggers or flowy maxi skirts and fishnet stockings. For a more tried-and-trusted fit, tear-away track bottoms are particularly trendy right now, but also keep an eye on drawstring versions in the coming weeks.
Shop the Look:
8-Bit Color-blocking
1 of 4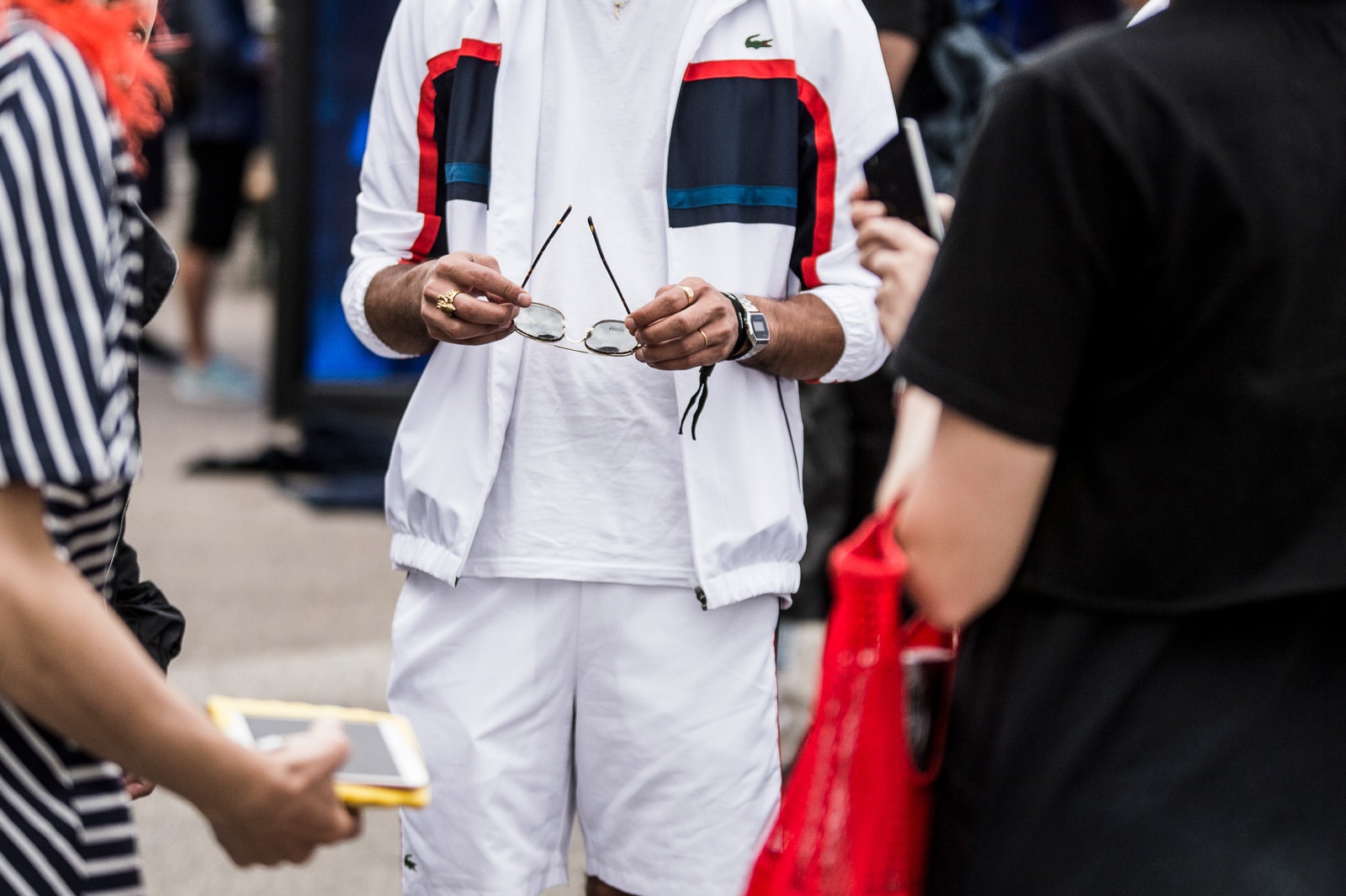 2 of 4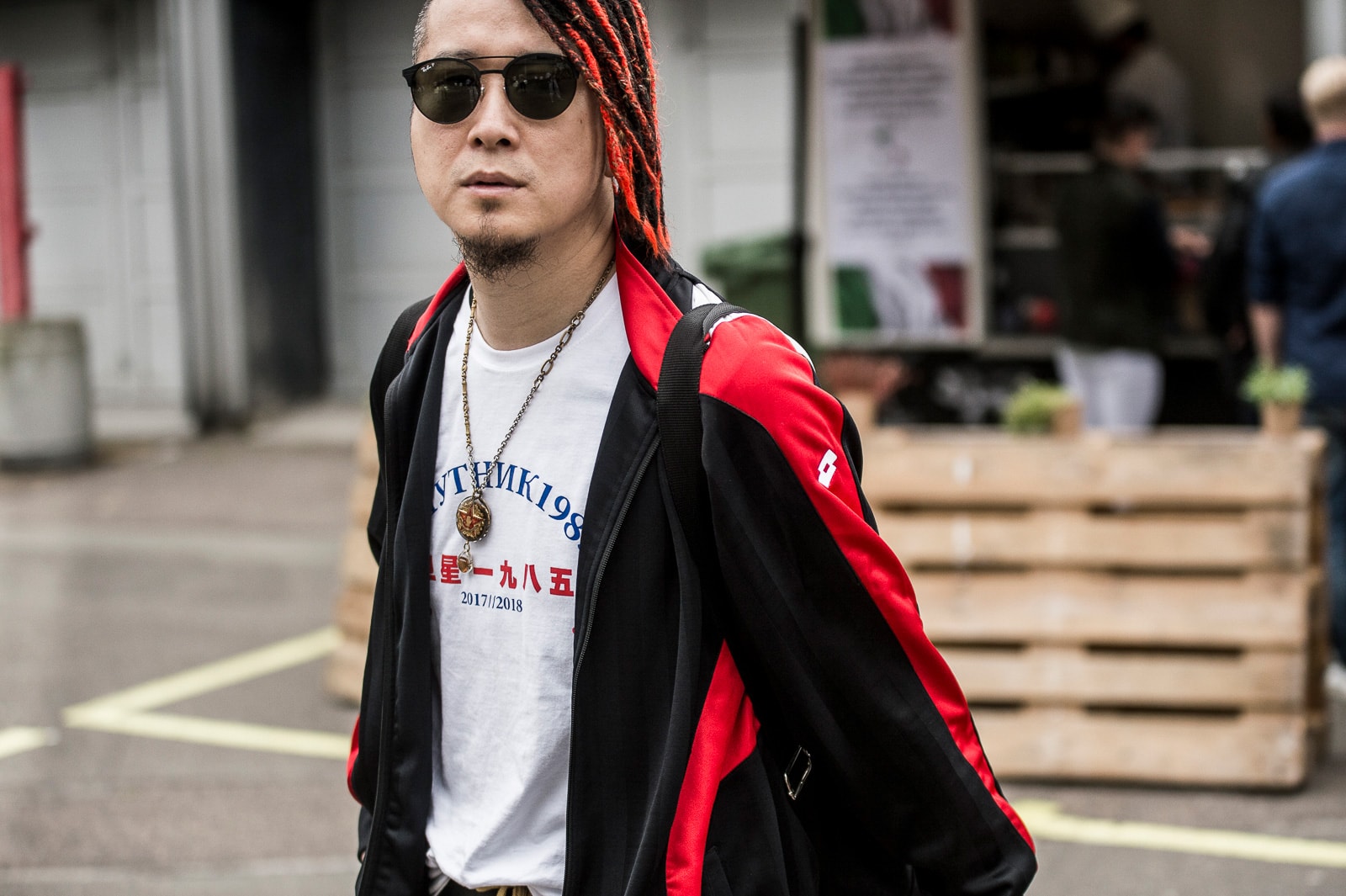 3 of 4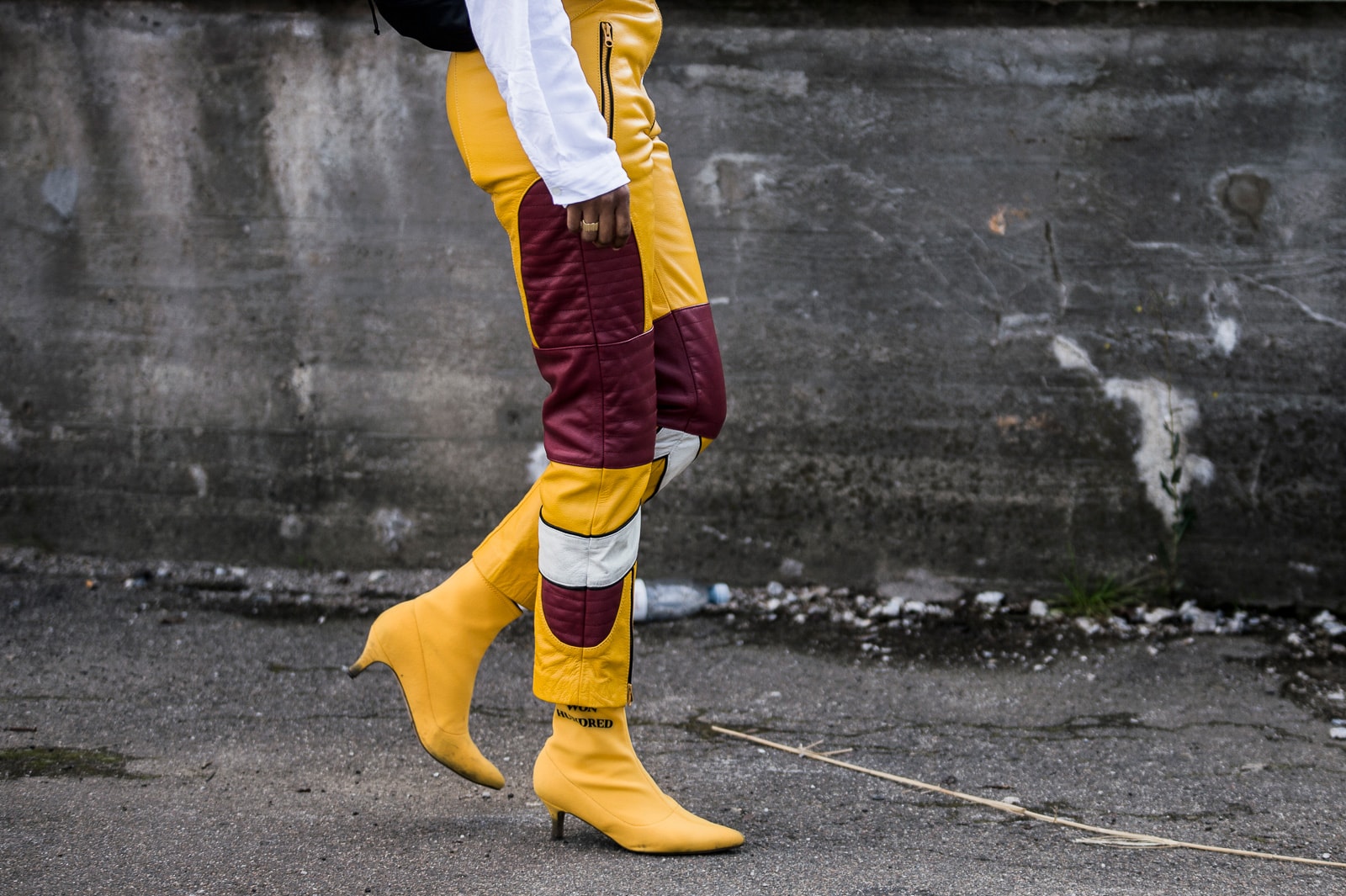 4 of 4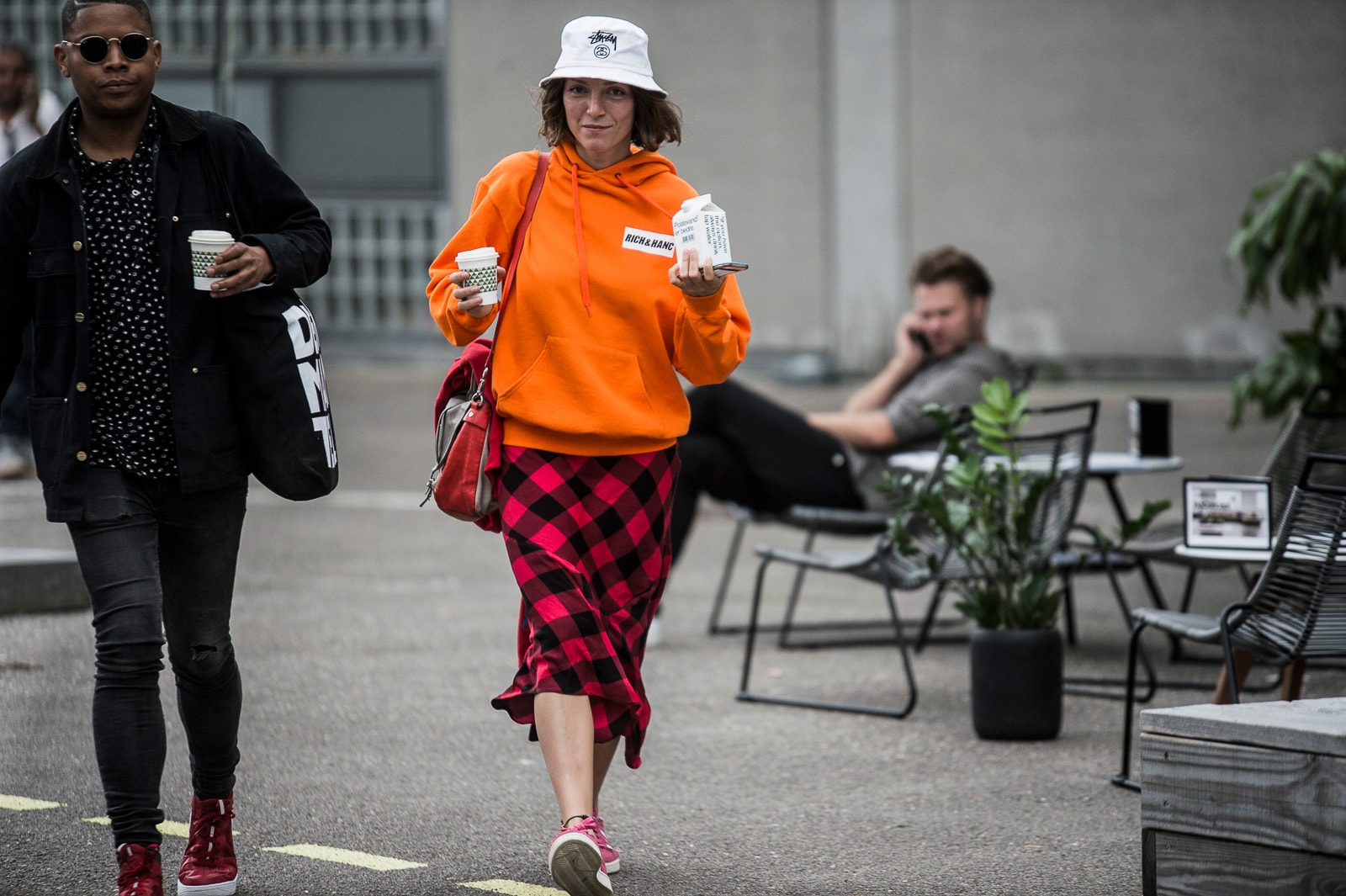 Key Pieces: Lacoste tracksuit, Lotto soccer jacket, Won Hundred boots, Rich & Hanc hoodie.
Summary: When we say 8-bit color, we mean the bold, elementary hues we see in retro arcades and video games — i.e., primary and secondary colors such as red, yellow, orange, blue, green. No monochrome, greyscale or jewel color schemes. 8-bit color-blocking is the type of lo-fi, high-contrast aesthetic commonly seen on '90s-era sportswear garments such as tracksuits and racing jackets and pants. For maximum impact, opt for coordinated pieces and accessories — such as a full tracksuit, matching pants and boots, or even hair color that mirrors your clothing's color. Use black and/or white to break up the vivid hues or create a predominantly black or white outfit with smaller hits of color for a more subtle take.
Shop the Look:
Deconstructed
Knitwear
1 of 2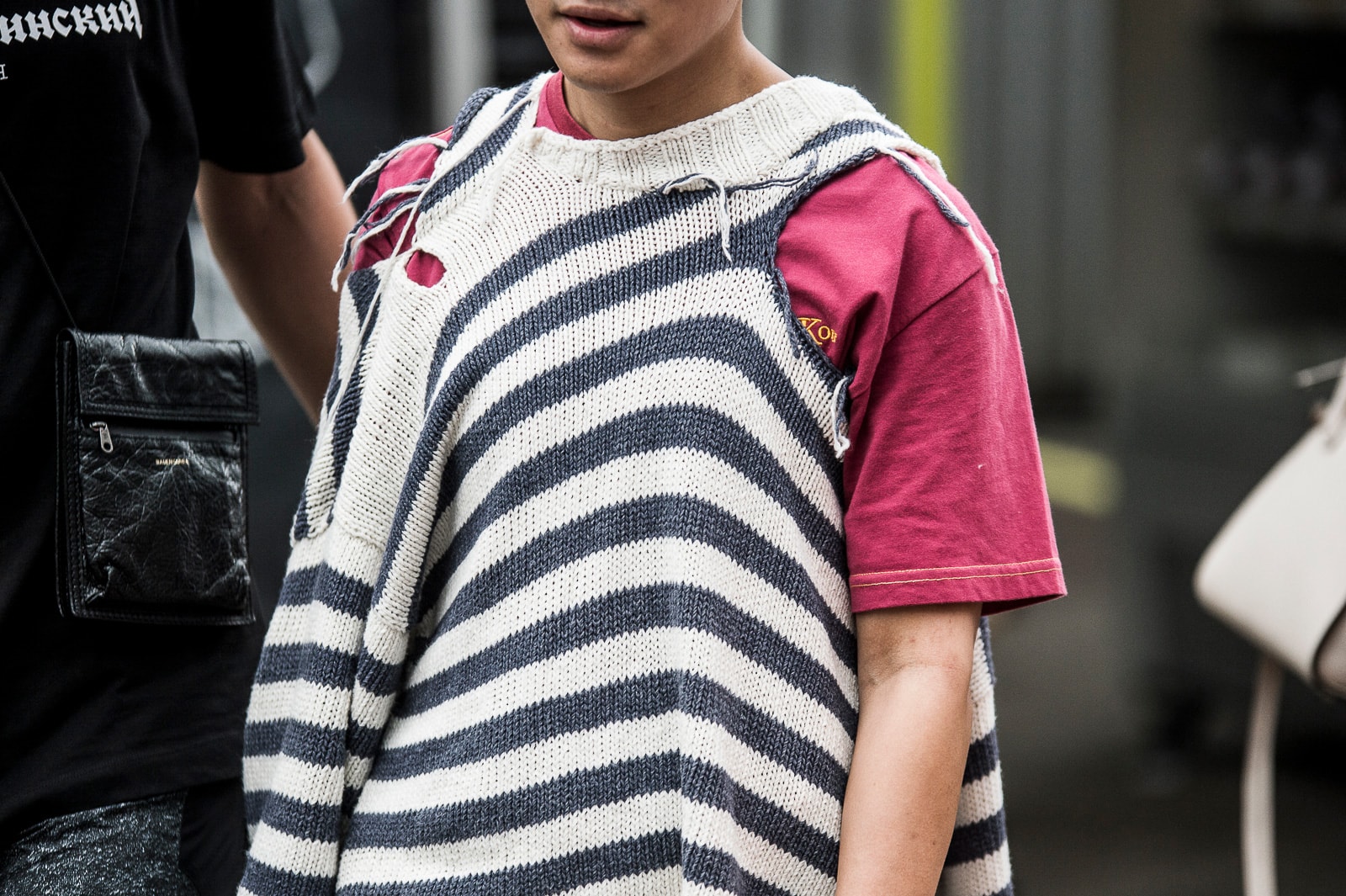 2 of 2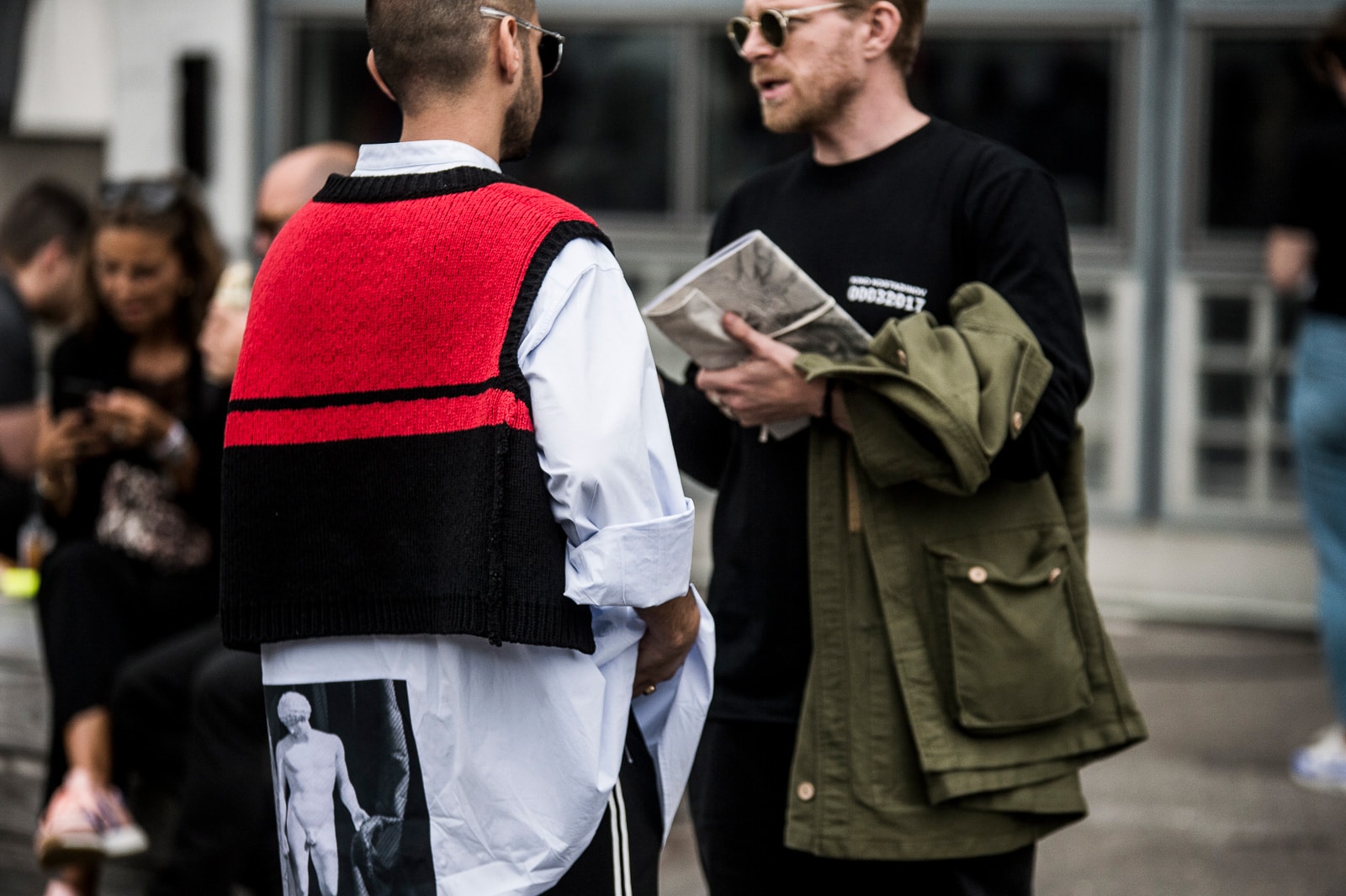 Key Pieces:  Charles Jeffery LOVERBOY slashed stripe jumper, Raf Simons cropped knit vest
Summary: Knitwear always makes a return when the transition season rolls in. This time, the homely garment is updated by intense distressing and drastic proportions, such that they become decorative garments rather than functional ones. At Copenhagen, we saw two examples of deconstructed knits that dramatized the natural wear and tear effects that old-school sweaters undergo — shrinkage and holes. One ensemble took distressing to the maximum, layering a high-contrast striped sweater with the left arm ripped down over a bold pink shirt, composing an avant-garde silhouette out of two very basic garments. Another outfit played with proportions —  a red and black Raf knit vest, cropped/shrunken from orthodox sizing, worn over an oversized Oxford shirt, also from Raf Simons.
Shop the Look: