What New Balance Has Done to Transcend Its Dad Shoe Status
A look at how the brand has succeeded in becoming a solid contender in the footwear market.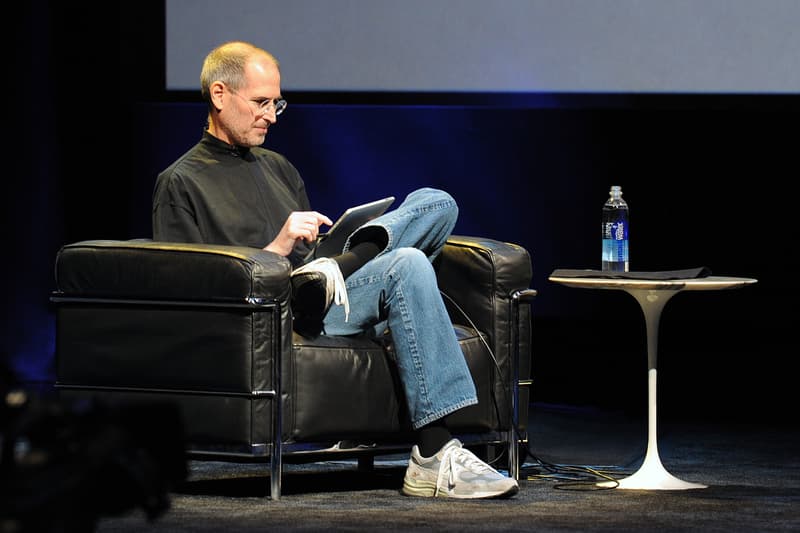 When it comes to fatherhood, form often takes a backseat to function. This applies across the board, be it cars, jeans or footwear. While many brands cater toward performance and comfort, one brand stands head and shoulders above the rest when it comes to the fatherly uniform. For better or for worse, New Balance sneakers have become synonymous with dads worldwide and in celebration of Father's Day, HYPEBEAST explored how and why these high-performance kicks came to be the quintessential Dad Shoe.
By sneaker industry standards, New Balance is a granddaddy. The New Balance Arch Support Company was founded 110 years ago in Boston by William J. Riley, a British migrant to the United States. The company's history is filled with daddish factoids and anecdotes: for example, Riley was inspired to create three-pronged arch supports after watching chickens run around his backyard and determining that three toes provided the ultimate balance—hence the name. The nascent company sold these arches door-to-door for $5 USD ($66USD, once adjusted for inflation), or roughly the cost of a new pair of shoes at the time. The reasoning behind this pricing system was that NB refused to sacrifice quality for affordability, a strategy that the company maintains to this day. New Balance is one of a select few shoe companies that retains factories on American soil (in both Massachusetts and Maine), as well as the United Kingdom. In an interview with GQ, the company's Strategic Business Manager, Chris Davis, said: "We firmly believe that shoes made in the U.S. are higher quality. The materials are better, we have a better workforce, and that overall it's a much better product."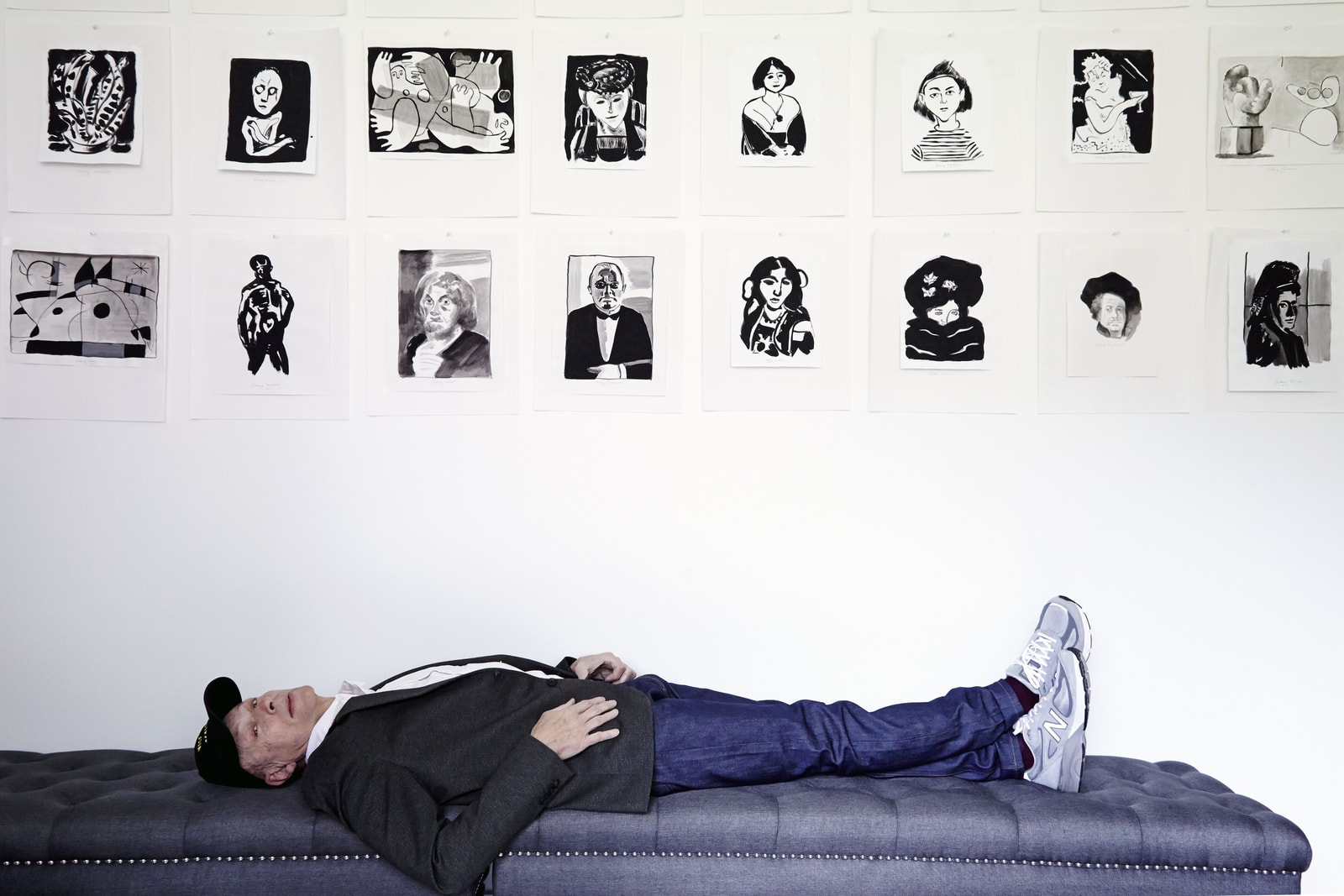 Many of the company's press soundbites have a similar tone: executives and brand ambassadors alike both harken back to a golden age when things were made in the good ol' USA. This reluctance to outsource, combined with its three-pronged focus on heritage, quality and community has afforded the company a steadfast appeal as an Americana heritage brand (hence its enduring appeal overseas) with an emphasis on innovative, performance-driven hardwear.
Therein lies one answer to the Dad Question: performance. While some may disagree with NB's aesthetic choices, it's hard to fault the brand's technical track record (no pun intended). NB utilizes a constantly-expanding swath of technologies, including: the Abzorb rubber/foam cushioning system, a SureLace cord blend that prevents shoe-laces from untying mid-run; GORE-TEX linings to prevent water damage. While none of these price-points are particularly sexy, they are undeniably functional. Compound that with the fact that New Balance was the first shoe company to accommodate customers with wider and flatter feet — classic Dad traits if there ever were any — and the brand seems like it was intended for an older demographic.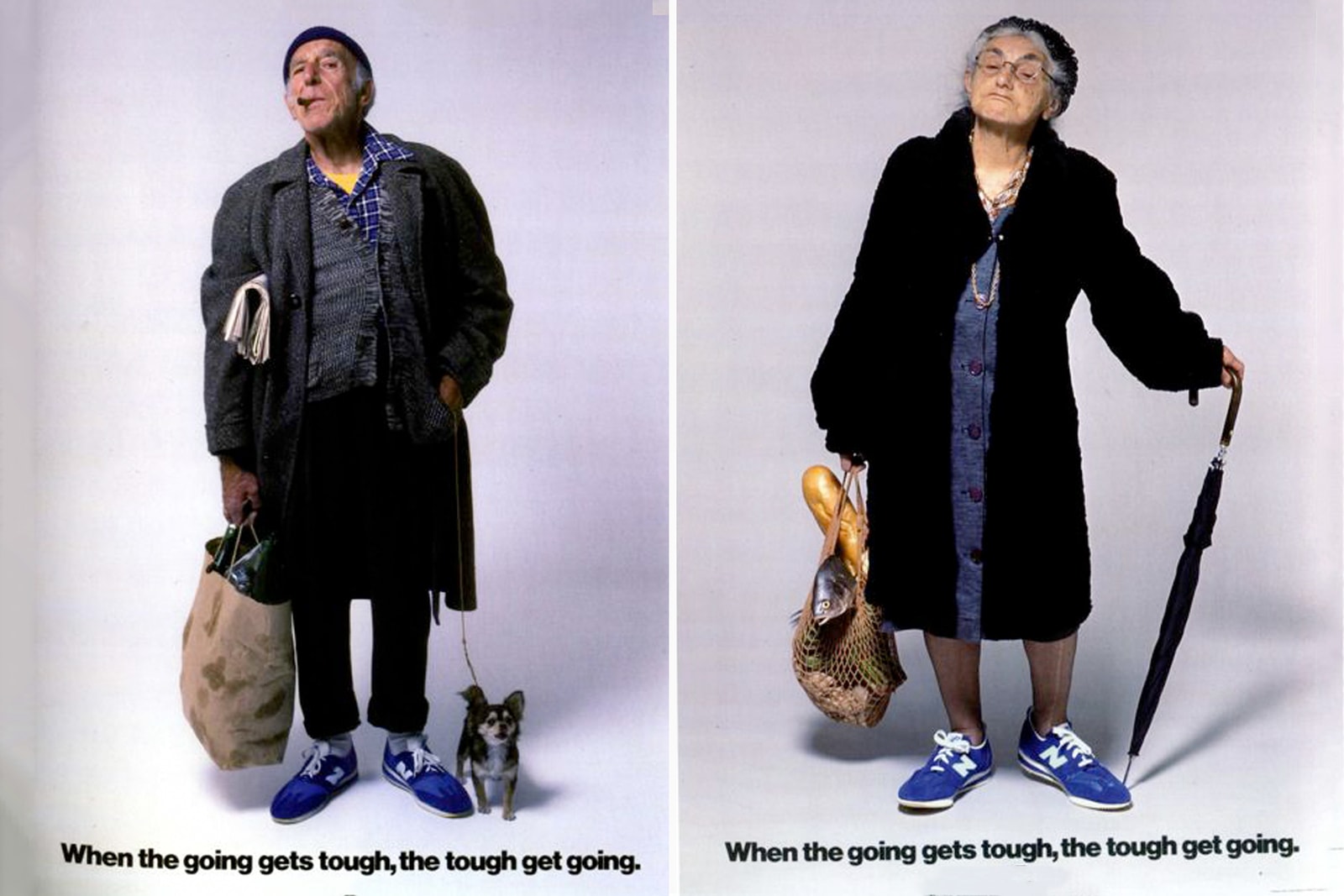 Instead of well-known athletes and sports figures, New Balance created Ma and Pa Balance, a geriatric proto-hipster couple who embodied the brand's cross-generational appeal.
New Balance's iconoclasm, however, extends beyond sourcing and manufacturing the bulk of its shoes in America; the company is also known for its unorthodox approach to endorsement and the relative lack thereof. For years, NB held out on handing out endorsements and brand ambassador deals, opting instead for the "Endorsed By No One" campaign spearheaded by chairman Jim Davis and designer/branding guru Terry Heckler. Even the sneakers themselves were given distinguished by numbers instead of catchy names, garnering a loyalty to New Balance Shoes instead of a particular make and model. Instead of well-known athletes and sports figures, New Balance created Ma and Pa Balance, a geriatric proto-hipster couple who wore a pair of the bright blue 320s and embodied the brand's cross-generational appeal. But this approach to advertising didn't cause stampedes or campouts. Children found little in common with Ma and Pa and NB's average consumer age climbs steadily past the 40 years-old mark. When the brand finally did cave, it signed professional basketball player James Worthy to an endorsement deal worth $1M USD. The brand's first ad hinged on the slogan/pun "Trust Worthy." This turned out to be an all-too ironic tagline, as Worthy was caught soliciting prostitutes soon after. The entire snafu epitomized the potential downfalls of #influencer marketing.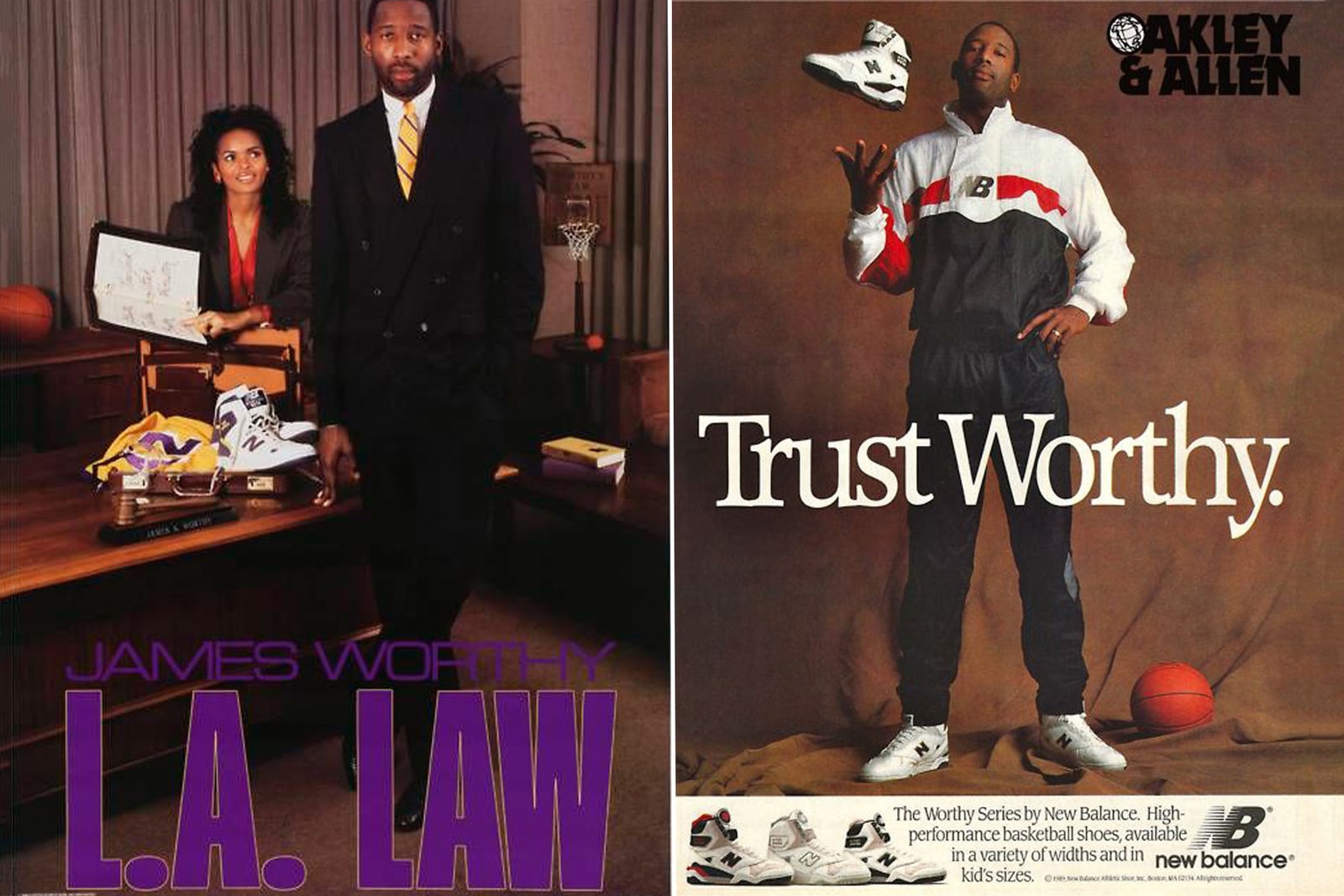 NB turned inward again until the company brought on Mark Cavanaugh, a former Nike marketing executive who helped New Balance spearhead a new type of endorsement deal in 2009: Cavanaugh started by approaching 380 baseball players, roughly 30% of whom were paid in cash; 50% simply got free shoes and store credit; the remaining 20% wore the shoes for free with no contractual obligations. Those players who did sign deals agreed to take part in charitable activities, while NB committed to donating funds to the foundation of their choice. New Balance now "sponsors" over 500 MLB players, in addition to world-class footballers like Samir Nasri, Jesús Navas and Marouane Fellaini, Olympic track and field athletes. In addition, the company's Numeric skate team counts Arto Saari, PJ Ladd and Marquise Henry among its riders, adding a more youth-centric approach to its athletic endorsement.
1 of 6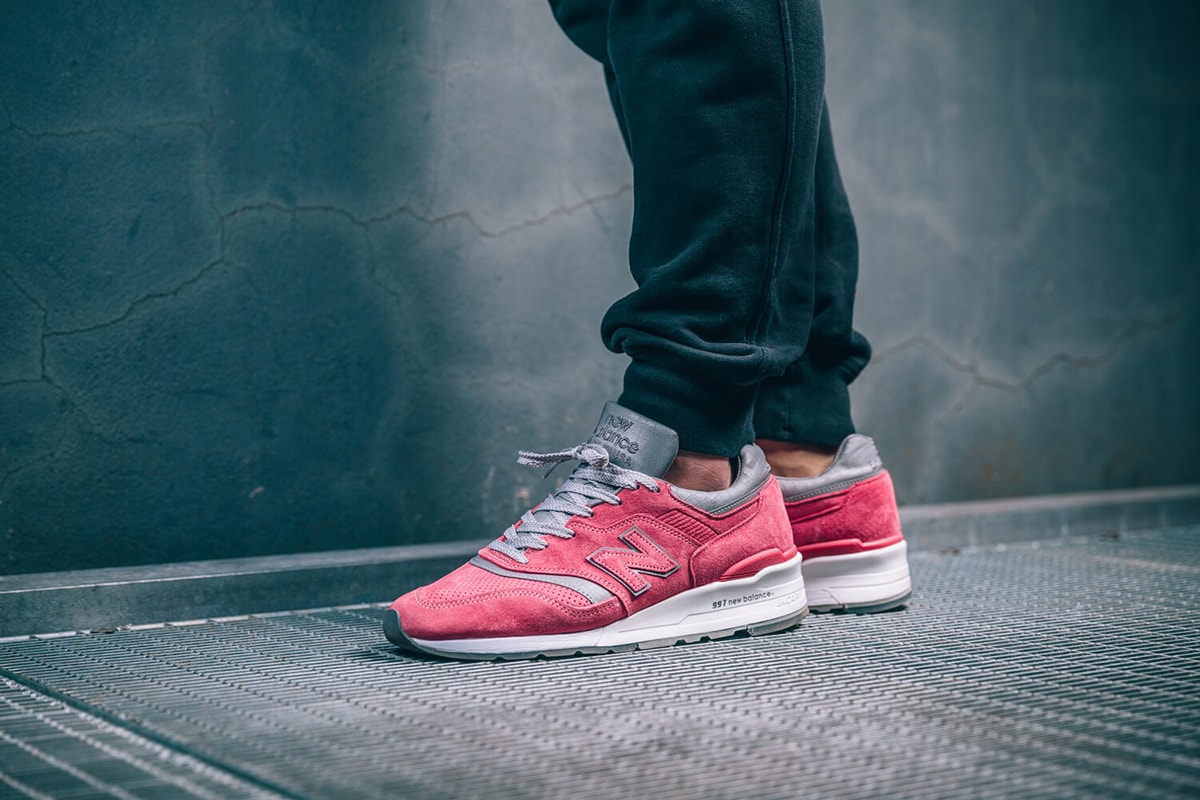 2 of 6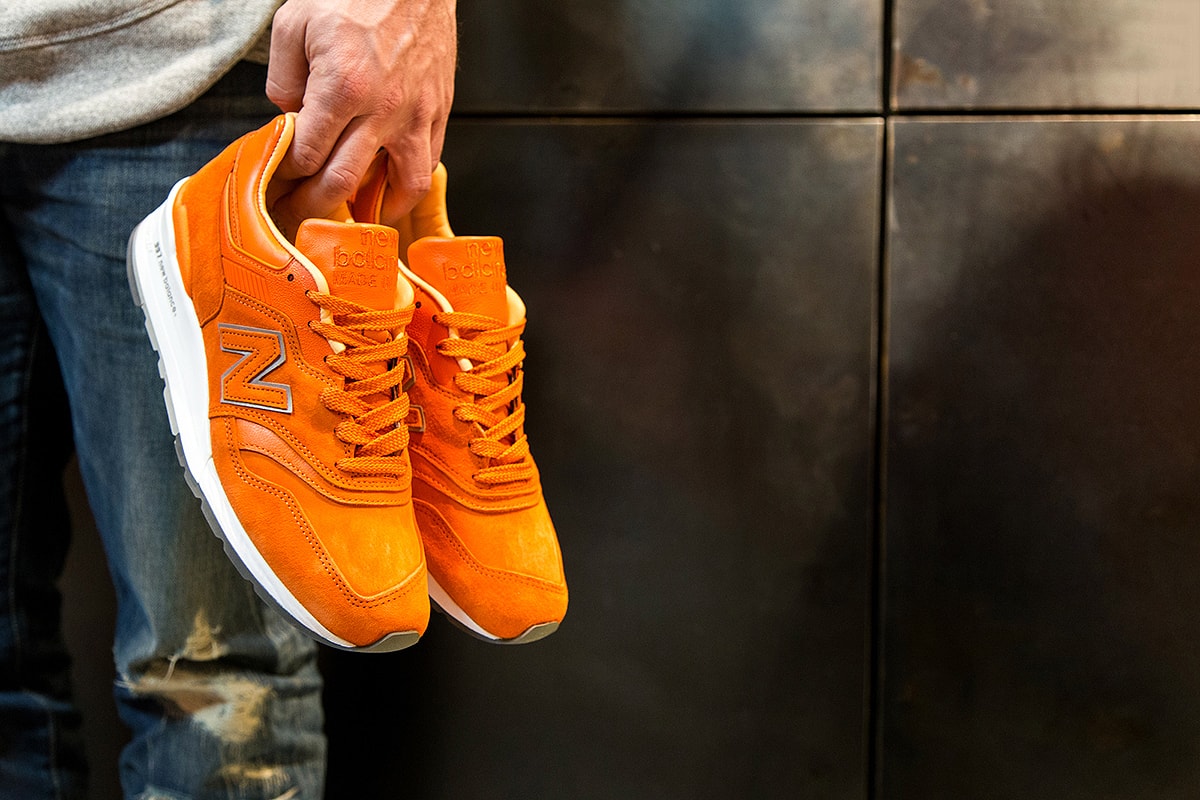 3 of 6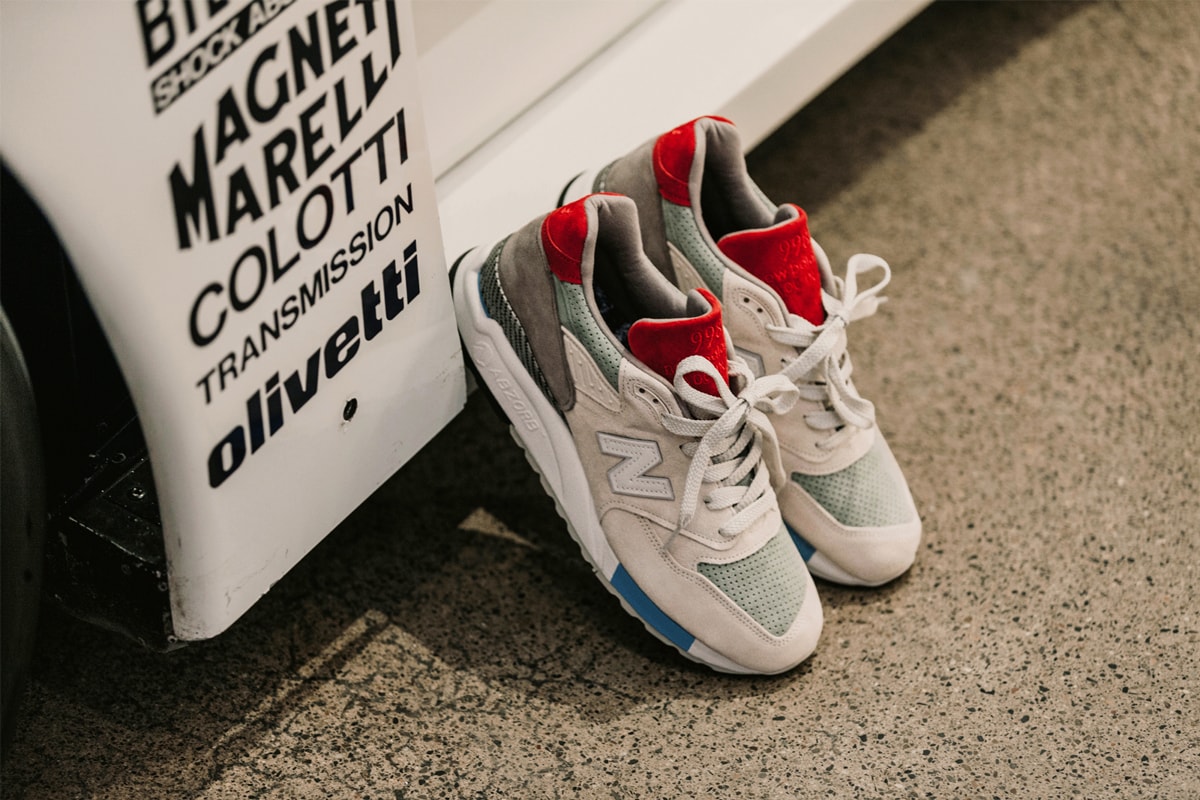 4 of 6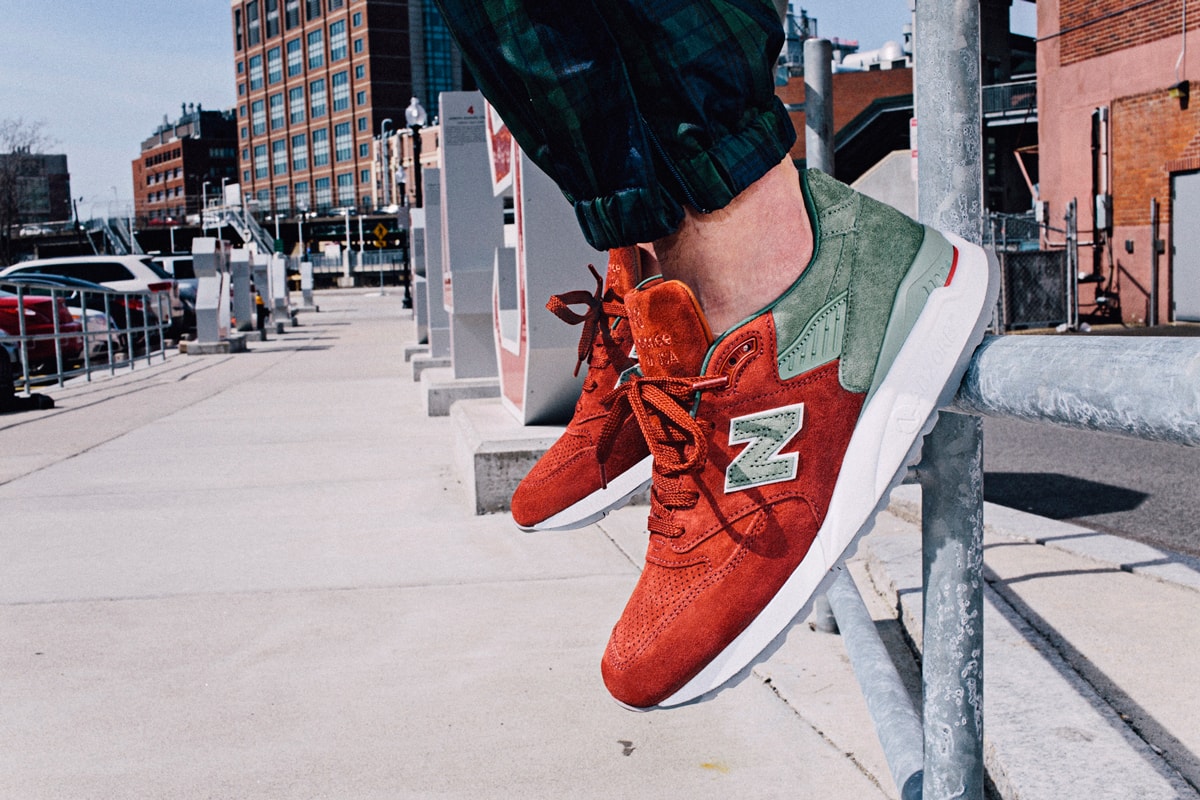 5 of 6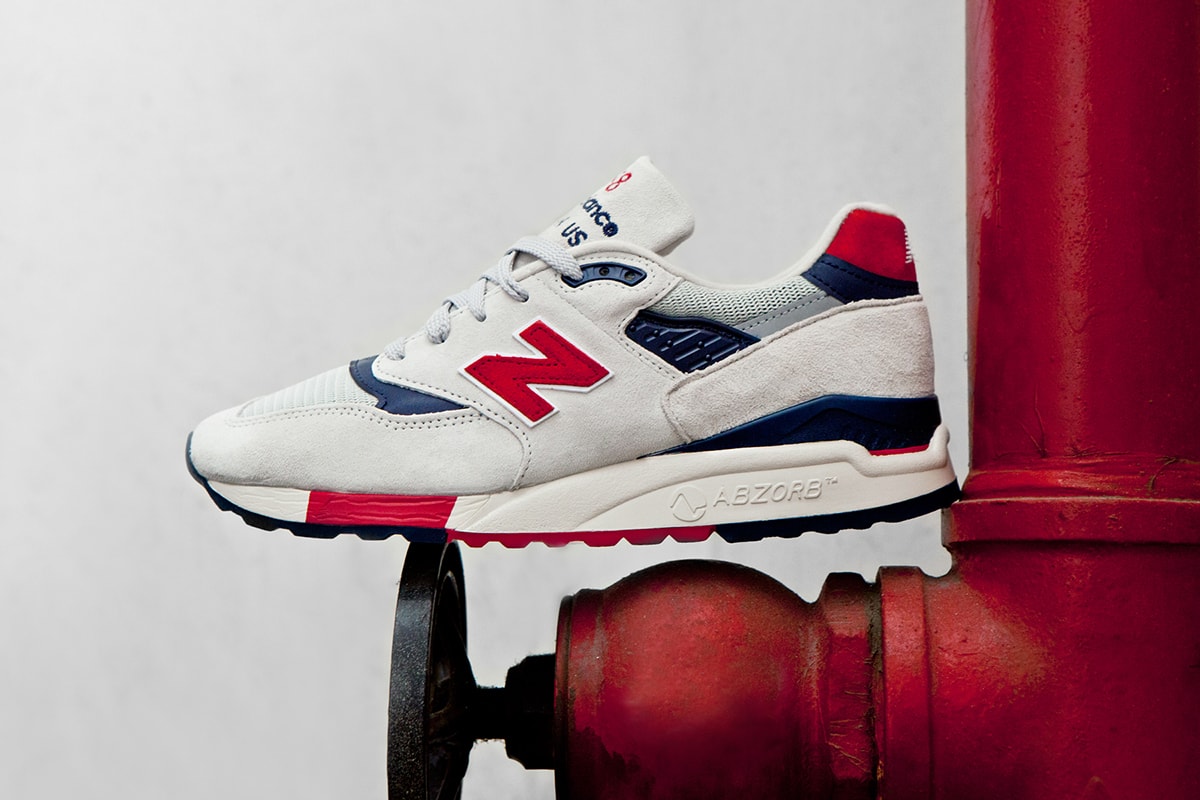 6 of 6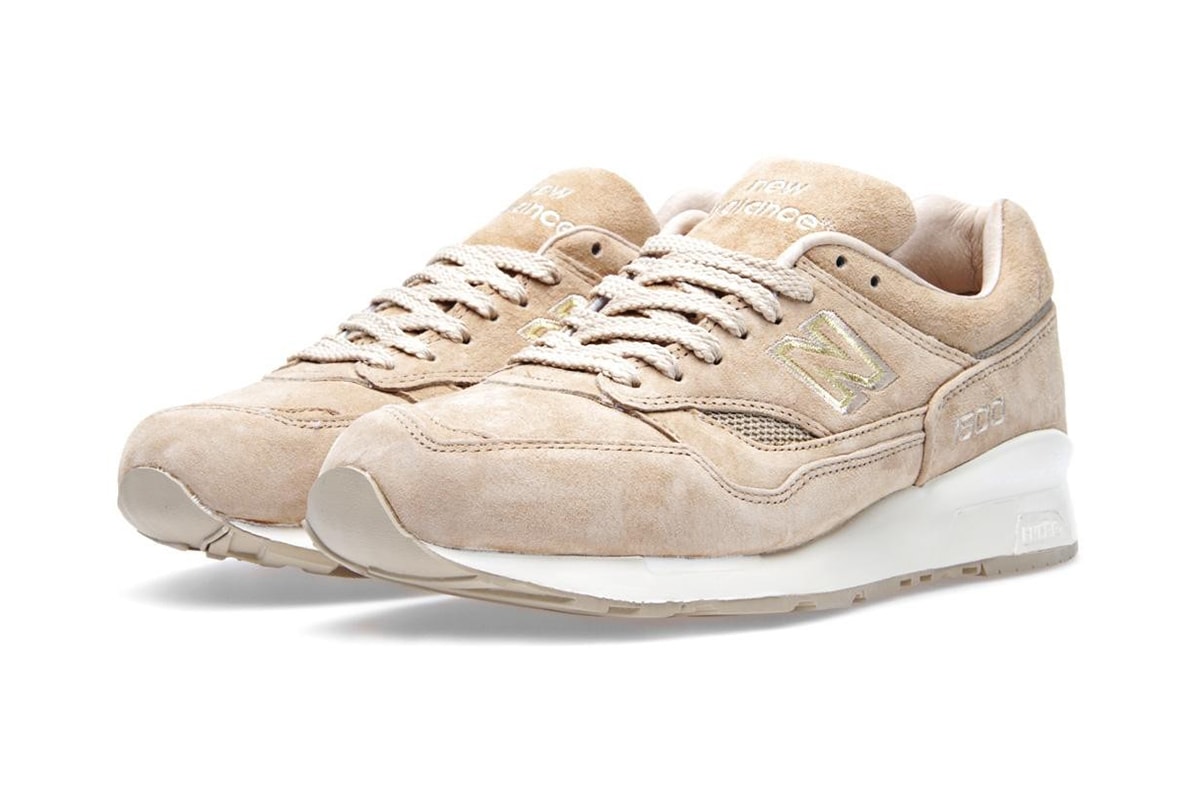 Nowadays, NB is known for its collaborations and quickstrikes with en vogue menswear designers and outlets, ranging from Boston boutique Concepts and J Crew to UNITED ARROWS & SONS, and offering stylish takes on its silhouettes that attract buyers below 40. Vibrant colors, premium materials, relevant cultural references and more aid in the boost New Balance would be interested in to divert from the highly skewed demographics it has had since its inception.
Thus, the running company still appeals to dads and dad-types the world over, sure, but New Balance has transcended the derogatory 'old man shoe' status by sticking to its guns: high standards of craftsmanship, sourcing and American heritage, savvy branding and a keen eye for collaboration have all contributed to a brand that has transcended Dad Shoe status.