Tom Sachs & Nike Are Bringing Back the Mars Yard
Celebrate "Space Camp" with the Mars Yard 2.0.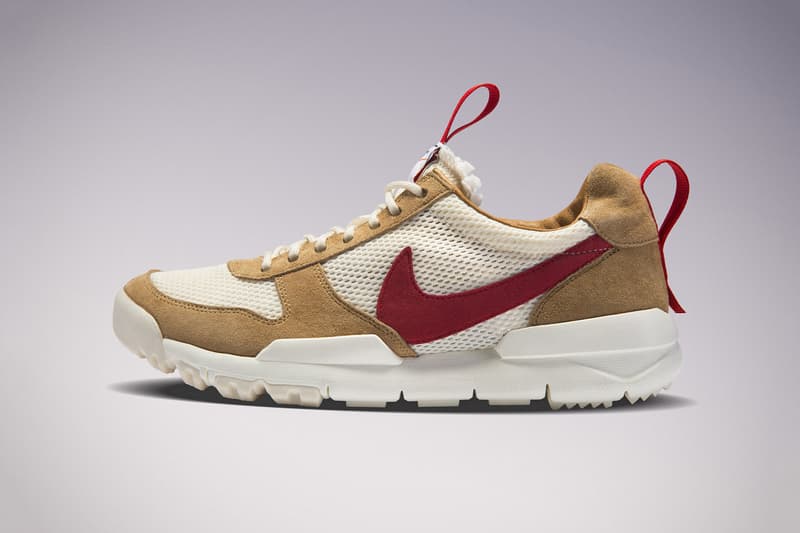 Back in 2012, Tom Sachs and Nike linked up to introduce the coveted NikeCraft Mars yard, a shoe for Tommaso Rivellini, a mechanical engineer at NASA's Jet Propulsion Laboratory in Pasadena, California. The coveted kicks quickly became a highly sought-after commodity and an instant classic thanks to their retrofuturistic design, going for thousands of dollars on eBay.
Now it appears that the kicks will be making a comeback in new and improved form. Officially dubbed the Mars Yard 2.0, the design is an ever so subtle rework of the original — the new mesh is the most obvious change — after it was discovered that the OG Mars Yard "breaks like a paper clip" as it repeatedly creases at the same spot. As Sachs himself notes, "We put it through all of the usual Nike tests, but we discovered an unknown unknown."
Stay tuned for more concrete release info and expect the collab to launch next week for $200 USD at nikecraft.com as Sachs and the Swoosh gear up for "Space Camp" — an installation billed as "part obstacle course and part film screening" that stresses "the importance of failure in art and athletics."