Parra Drops a Concert Flyer Tee for This Weekend's Madlib Show in Amsterdam
The Madlib Medicine Show hits De School this Sunday.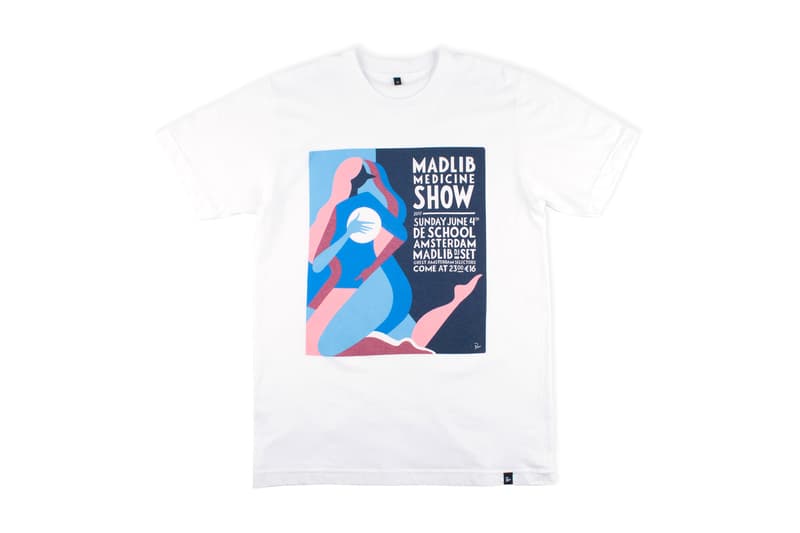 If you're hitting up the Madlib Medicine Show this weekend in Amsterdam, then the acclaimed polymath has just the thing for you: a limited edition concert tee designed by Parra. Featuring the flyer that the celebrated Dutch artist drew up for the show, the custom tee is the perfect piece of memorabilia to celebrate the occasion. Those who order the tee will even get a copy of the physical flyer itself, which measures 210 x 230 mm and is custom printed on recycled 300 grms/m2 paper.
The shirt can be picked up online now for a limited time while Madlib's sold-out show is set to hit De School Amsterdam this Sunday, June 4.