Garage Italia Customs Presents the 'Kar-masutra' Fiat 500
A NSFW city car.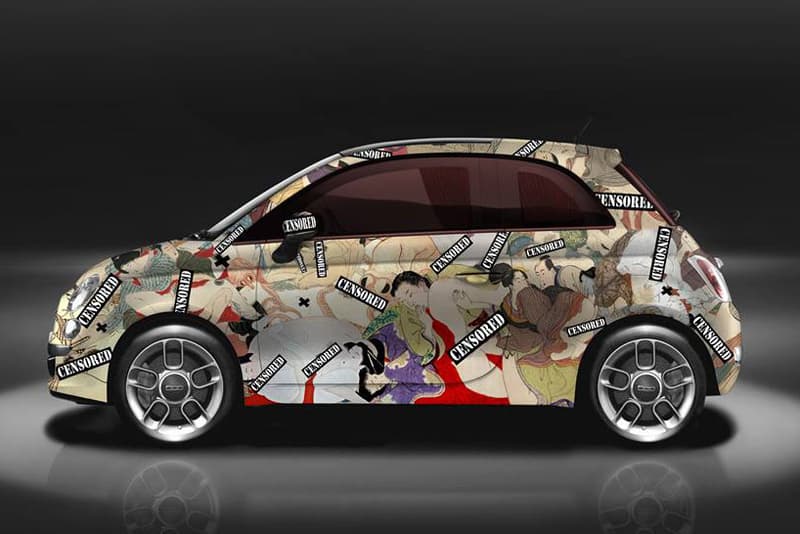 1 of 3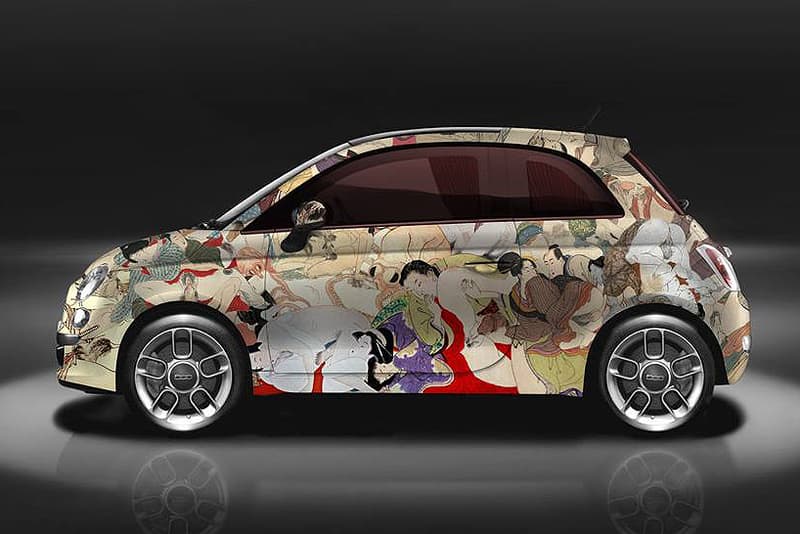 2 of 3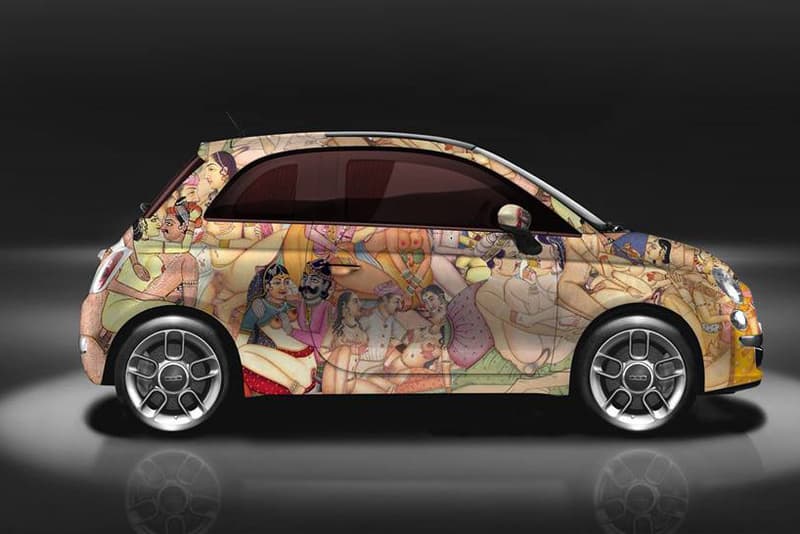 3 of 3
Garage Italia Customs is known for its upscale, tailor-made car customizations. The Milan-based creative hub, founded by Lapo Elkan, has refurbished BMW i3's, Jeep Renegades, Mazda MX's, and Learjet aircraft. The Garage's latest project, though, may be its most risqué.
Elkan was recently tasked with re-envisioning the Fiat 500. He created two separate skins for the Italian automobile; one side is creatively coated in Japanese Shunga engravings while the other features Indian Kama Sutra art. There are black censor squares that hide the erotic areas, but by treating the vehicle with a heat-sensitive thermochromic varnish, the censors only appear when the vehicle detects an increase in outdoor temperatures. The "Kar-masutra" Fiat's interior is dipped in a red velvet hue and contains a neon "Adults Only" sign along the rear of the car.
Check it out above and let us know your thoughts.