Meganom Unveils Its Plans for a Gorgeous Luxury Skyscraper in New York City
It'll be the tallest ever built by a Russian architect in the U.S.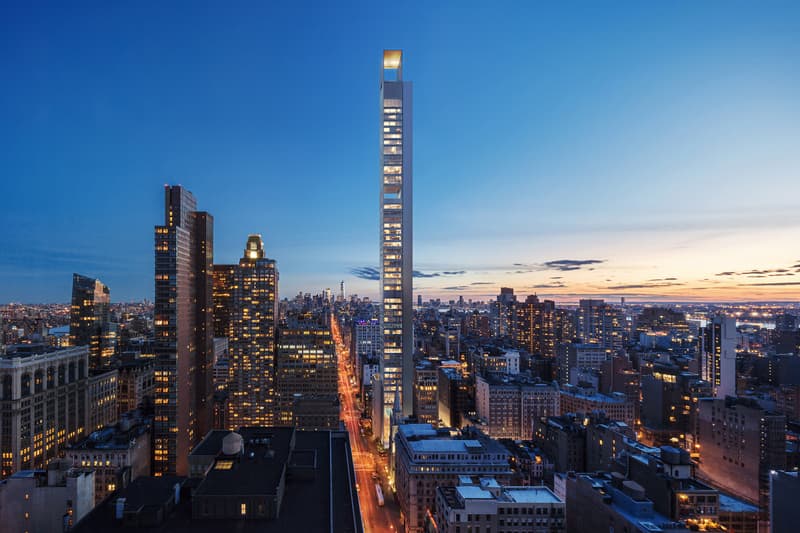 In the years ahead, the New York City skyline will be getting a distinct addition: a gorgeous new tower from Moscow-based architecture firm Meganom. Teased back in 2015 and submitted late last year before its recent unveiling, the upcoming project — owned by Israeli developer Boris Kuzinez of Five Points Development — will be located at 262 Fifth Avenue near Madison Square Park. Crafted from aluminum and glass, the tall, slender luxury residential skyscraper will incorporate the site's existing architecture into its base while unique structural systems separating the building's core will allow for the living spaces to offer sweeping views of the city that are unobstructed by support columns. The building also holds the distinction of being the tallest ever built on American soil by a Russian architect, as it will stand 1,001 feet-high once completed.
While an exact timeline for completion is unknown, ground has already been broken for the Meganom design.