The Best Low-Key Music Releases of The Week: BADBADNOTGOOD, Marvel Alexander, $UICIDEBOY$ and More
New releases that might've flown under your radar.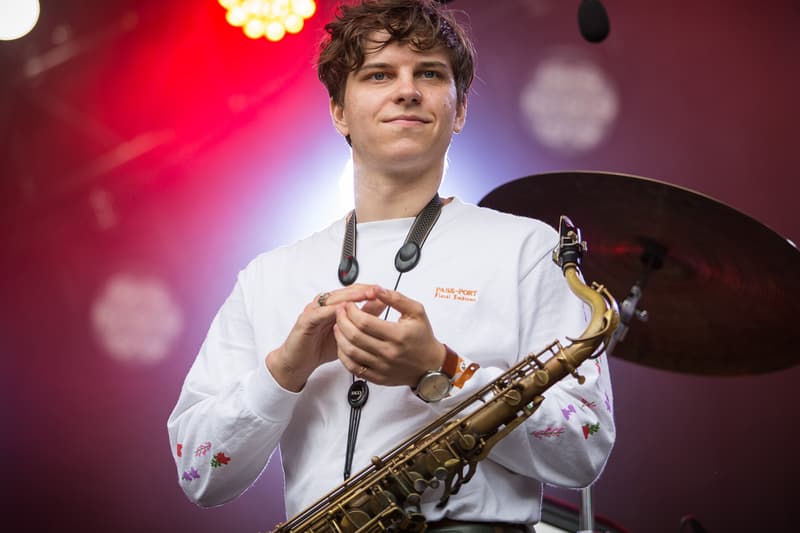 Whenever there's a week of new projects from marquee names like Bryson Tiller, Lil Yachty, Gucci Mane and PARTYNEXTDOOR, chances are some of the lesser known releases (that are worth listening to) will be overlooked. With that said, we wanted to give due shine to some of the songs and releases that might've flew under your radar throughout the week. Check them all out below.
Marvel Alexander – "Pace"
Photo via Marvel Alexander
With his new album, Honey & Money on the horizon, Marvel Alexander off three new tracks as an appetizer before his fans prepare for the main course. One of the standout cuts from the set was the Nova-produced "Pace," which can be heard below along with "FWYOU," and "145th and Lenox" here.
iLoveMakonnen – "Lonely Girl" & "Line 2"
Albeit living a quiet life in Portland, Oregon, iLoveMakonnen is still churning out quality music. This week, the rapper-crooner dropped a brand new song titled "Lonely Girl." The piano-laced ballad serenaded with Makonnen's trademark falsettos. Two days later, he would drop "Line 2," yet another catchy melodic summer jam produced by long-time collaborator Brendan Duvall. Listen to both below.
$UICIDEBOY$ Release Entire Five-EP 'KILL YOURSELF SAGA'
New Orleans-bred rappers $UICIDEBOY$ have released enough dark sounds to keep your ears busy for the week. After dropping the Shakewell-assisted "VENOM" and the "NEW CHAINS, SAME SHACKLES" visual, the fast-rising underground artists return with a five-part EP series. Known as the KILL YOURSELF SAGA, the new $UICIDEBOY$ releases deliver 15 new tracks to the group's eager fanbase. Stream all five entries in the KILL YOURSELF SAGA below.
BADBADNOTGOOD Cover Andy Shauf's "To You"
In support of their newly announced Late Night Tales project, BBNG cooked up a cover record of one of the their all-time favorite artists, Andy Shauf. This after a frenetic jam session with Denzel Curry just days before. The group's Late Night Tales project releases on July 28.
SZA – "Broken Clocks"
TDE's first lady is set to release her debut exactly one week from today and in preparation, she's released what may be one of the best singles we've heard so far off the project, "Broken Clocks." Listen to "Broken Clocks" below and stay tuned the CTRL album, set to release next week on June 9.
Famous Dex – "My Year"
Photo via The FADER
The NYC-bred, Chicago-based underground rapper is on a quest to climb rap's food chain as he gears up for the release of his new Dex Meet Dexter. Earlier this week he dropped off another emotive single with "My Year," furthering his case that 2017 will be his breakout year.
A.CHAL – "Love N Hennessy"
Fast-rising singer-songwriter A.CHAL delivered a new single this week on Zane Lowe's Beats 1 Program. "Love N Hennessy" serves as our latest sampling of A.CHAL's next studio project ON GAZ. As revealed by A.CHAL himself, today's track is partly inspired by the environments of Mexico and Miami, Florida. Besides music, A.CHAL has also modeled for STUSSY and Mr. Porter's recent "Made in California" capsule collection. Stream below.
Maxo Kream, Beatking & Sauce Walka – "Fire"
Photo via Maxo Kream
Three titans of Texas rap united for a new club banger and trunk-rattler known as "Fire." Featured on the new Beatking project AstroWorld 2, the June James-produced "Fire" unites the self-proclaimed "Club God" with fellow hometown heroes Sauce Walka and Maxo Kream. All three rappers featured on "Fire" have been heating up the underground — especially the Texas scene — for many months now, and every individual in this song's trio is getting stronger with each new project. Listen below.
Drake & Sade 'More Love' Mashup Playlist by Vacations
This week's 44th episode of OVO Sound Radio treated fans to an amazing five-track playlist made entirely of Drake and Sade mashups by Brooklyn DJ John McSwain, otherwise known as Vacations. Titled More Love, the mashup EP opens with "Lover's Smoke," which fuses Drizzy's "Free Smoke" with Sade's "Lovers Rock." It is then followed by "Gylaskin" ("Gyalchester" and "Skin"), "Get it Together, Give it Up," "Can't Cherish Everything" (a mix of "Can't Have Everything" and "Cherish the Dar") and "Never Thought I'd See the Passionfruit" (a mix of "Passionfruit" and "I Never Thought I'd See The Day"). Stream the entire project below.
Joey Fatts, Maxo Kream & Xavier Wulf – "Do What You Need To"
Photo via Joey Fatts
Connecting with Xavier Wulf and Maxo Kream, up-and-coming Long Beach rapper Joey Fatts served up "Do What You Need To" earlier this week. His latest offering saw the rap trio delivering sharp bars over sinister TayMasterChef & Black Youth production and release comes in support of the new Joey's upcoming project I'll Call You Tomorrow 2, which is set to arrive in the coming months. Back in April he released a standout single with Vince Staples on "562" and from the looks of things, he doesn't appear be slowing down anytime soon.
Check out our previous music roundups here.