The OFF-WHITE vs. Paige Denim Trademark Case Is Going to Trial
The diagonal stripe design becomes a headache for both parties.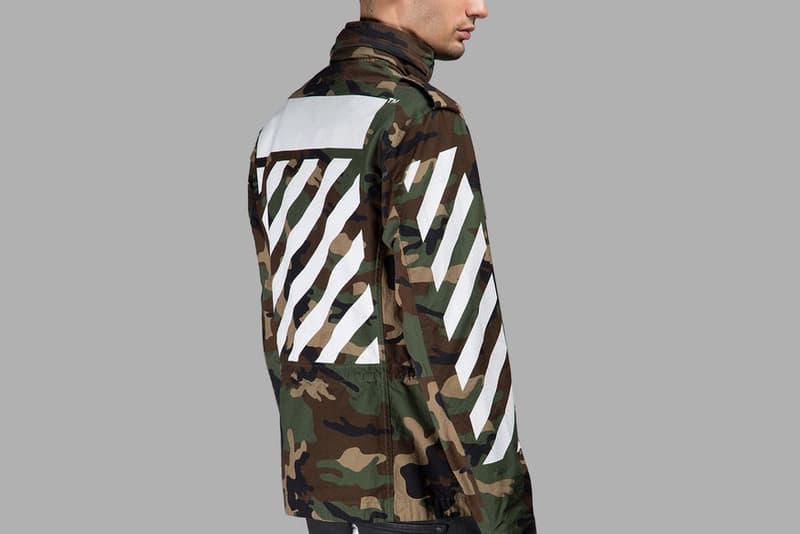 OFF-WHITE is going to trial with Paige Denim over a trademark lawsuit concerning the highly-recognizable diagonal stripe design. The lawsuit stems from an initial cease-and-desist letter Paige sent to OFF-WHITE alleging that the Milanese brand's ubiquitous diagonal stripes are "confusingly similar" to four trademarks belonging to the denim brand. Paige Adams-Geller, the founder of the imprint wanted Abloh to "withdraw a pending federal trademark" application for this particular design.
According to a document legally filed by Abloh to contest the allegations: 
"(The stripes) which are, and/or are intended to be, primarily applied to the Off-White Products themselves and the hang tags and interior labels associated therewith, and the Paige Design Marks, which are primarily only applied as stitching to the back pockets of Paige Jeans, are neither identical, nor are they confusingly similar," this, according to The Fashion Law.
With no compromise in sight, it looks like both parties will be going to trial as ordered by federal judge Jed S. Rakoff, according to WWD. November will see a pre-trial conference. If there is no resolution that day, the next phase will be a trial date where the case will be presented to a jury. Furthermore, it looks like OFF-WHITE's lawyers did attempt to settle out of court earlier this year but there were no resolutions on that front as well.