Five Obscure Contemporary Japanese Menswear Labels to Look out for This Year
Avant-garde styling from the East.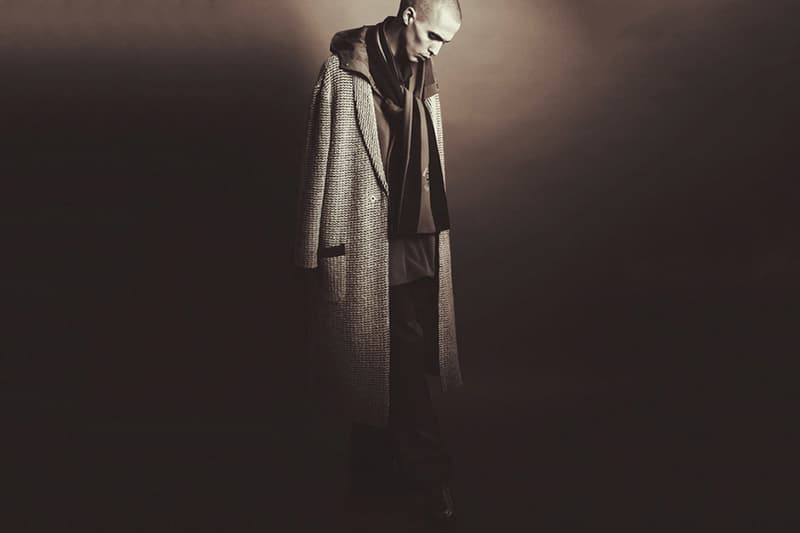 In the digital age where fashion markets are more open and more saturated than ever, it's not easy to come across something that hasn't been done before. Contemporary Japanese menswear labels have been known to have a unique take on fashion, utilizing a deep focus on impeccable tailoring and appreciation of details. Free from the confines of the established regions of traditional fashion, these labels from the island nation are able to create authentic and interesting collections that convey an unorthodox visual language. We look to highlight these obscure labels, uncovering the obscure contemporary Japanese menswear brands you should look out for.
ID
DAILYWEAR
Established in 2009, Japanese label ID DAILYWEAR has evolved past its roots in loungewear, becoming a menswear label with a distinct relaxed aesthetic. Following its brand mantra of "comfort, sophistication and understated beauty," the label has dedicated itself to creating lifestyle ranges that extend beyond mere garments. Season after season, ID DAILYWEAR challenges established menswear staples through deconstruction and whimsical attention to detail.
Instagram: @iddailywear
Shop Here
Scye
Known for its impeccable tailoring, Japanese imprint Scye's subdued collections serve to express the label's progressive take on menswear. Reinterpreting classic East and West styling, Scye has established itself with bold hybrid garments. The label utilizes plaid suiting, various wools and premium denim to create pieces like sweatpants that are detailed to resemble trousers. Distinct fabrics and unseen abstractions of established silhouettes are what truly sets Scye apart.
Instagram: @scye_official
Shop Here
WRAPINKNOT
Based in the coastal prefecture of Niigata, WRAPINKNOT is a heritage-led contemporary Japanese menswear label. With an emphasis on quality and appreciation of detail, WRAPINKNOT has been able to create collections that combine traditional techniques with modern and minimal styling. Seasonal collections from the label are defined by matching tones, hefty textiles and refined modern tailoring. Expertly crafted silhouettes found in WRAPINKNOT's ranges are designed to function cohesively with one another to express the brand's established aesthetic.
Instagram: @wrapinknot_official
Shop Here
AURALEE
Launched in 2015, Japanese label AURALEE was founded around the concept of exhibiting contemporary cuts with unrivaled materials. The label sources textiles produced only in Japan, with an emphasis on the detail of textiles. Fabrics are chosen with practicality in design in order to utilize the unique texture found in fabrics as a design element. Exhibiting an undeniable Japanese sensibility in construction, AURALEE has established itself as a unique imprint of contemporary menswear.
Instagram: @auralee_tokyo
Shop Here
URU
Founded by Japanese designer Masaharu Urushiyama, URU leads the way in its casual cut, oversized menswear garments. Utilizing quality textiles and modern tailoring, the label offers relaxed classic takes on menswear staples. Versatility in layering is often a feature in URU's seasonal ranges, as blazers, windbreakers, anoraks, puffers, anoraks, chunky knits, a variety of overcoats, bottoms and top come oversized yet balanced when worn together.
Instagram: @urutokyo
Shop Here
Also, make sure to check out the Asian skate brands you should keep an eye on.