Hookie Creates the "Black Mamba" Out of a 1973 Honda CB550
Sleek and streamlined.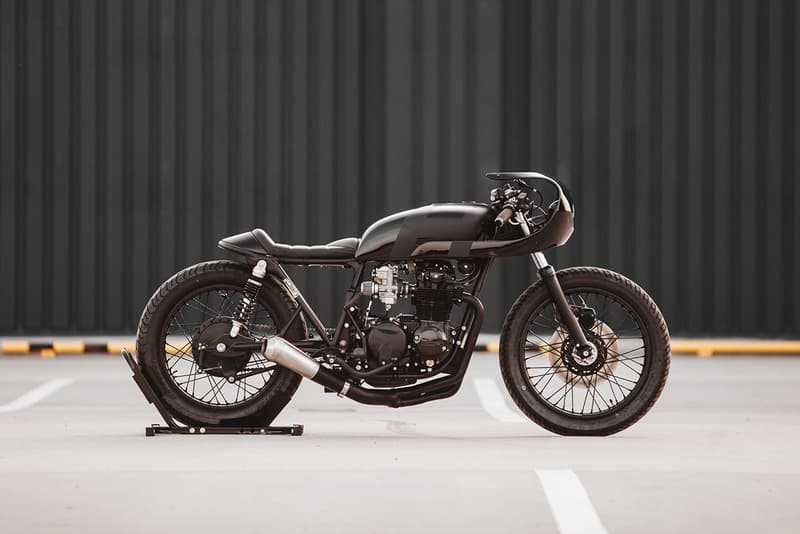 Using a 1973 Honda CB550 as the donor bike of this remake, Hookie constructed the "Black Mamba," — an urban café racer that harnesses great power inside. With the central theme around this design titled "venom inside," the customized motorcycle is more than its appealing aesthetics. Beneath its steel body lays a flat and glossy engine that is paired with an air pod filter and a sized-up spark performance exhaust.
The used motorcycle has been rewired in order to make a clean, simple, and functional setup. This, along with the modified gas tank, aluminum pop-up filler and Motogadget Motoscope tiny, delivers a pure appearance and thus rider experience. The "Black Mamba" motorcycle also combines and contrasts the use of flat and glassy black with the texture of stainless and aluminum steel. The oversized "H" to represent the brand on the motorcycle's main body is added as a final touch for the piece.