The Best Asian Skate Brands Right Now
From Thailand to Japan and everywhere in between.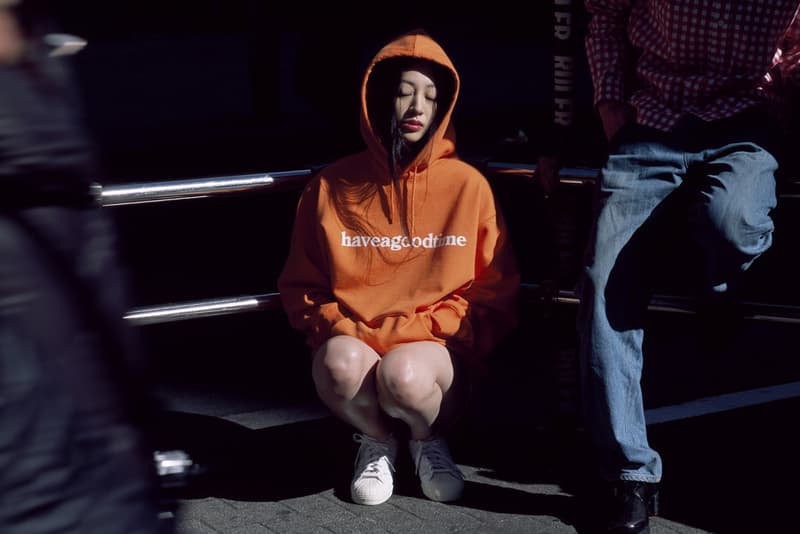 The idea of skate wear grew out of skate crews and skate shops wanting to promote themselves in a medium which followed the streetwear influence that stemmed from skateboarding. Over the years, skate wear and the sector of skate offerings has since grown, as well as expanded all across the world following the establishment and progression of the sport. Although the culture is still relatively new to Asia, several regions have celebrated the creativity and expression the sport brings. From Thailand to Japan, numerous labels have popped up to highlight how those areas have accepted skateboarding and made it their own. Injecting influence from rich cultures and the environment around them, these labels look to progress the culture and help build its unique identities. We look to highlight these labels, uncovering the rising Asian skate brands you look out for.
CORNER DELI
South Korea's CORNER DELI is a burgeoning label that grew out of the country's emerging skate scene. Although South Korea's skate culture is relatively young, labels like CORNER DELI are drawing influence from how skateboarding is expressed across the world, while building on the unique Korean idea of skating. The label's offerings includes a selection of jackets, sweaters, T-shirts and caps that reference '90s sportswear, hip-hop and the New York subway system. With a deep connection to youth and street culture, CORNER DELI is a label that serves to progress the culture of skateboarding in Korea.
Instagram: @cornerdeli_agj
Shop Here
preduce
Founded in 2003, preduce is noted as the Thailand's very first skateboarding brand. The label opened its flagship in Siam Square and has since become Bangkok unofficial hub of street culture. It has since gone on to develop its T-shirt and hardware offerings around the culture of spirits, ghosts and demons found in Thailand. Traditional representations of these figures are often exhibited in the graphics of its releases. Collaborating closely with local and international designers, artists, filmmakers, photographers and musicians, preduce looks to express the creative reach of a skate label.
Facebook: Preduce Skateboards
Instagram: @preduce_skateboards
Shop Here
Evisen

Skateboards

Known for its modern takes on traditional art, Japanese skate brand Evisen Skateboards has established itself as a unique member of Japan's skate scene. With a skate team and a continued string of seasonal releases, the label is helping progress Japan's rich skate culture. The Evisen Skateboards collections tap into the classical Japanese technique of Ukiyo-e while giving it a contemporary spin. Colorful and surreal graphics which reference cultural themes are featured in Evisen Skateboards ranges that consists of sweaters, shirts, T-shirts and decks.

Facebook: Evisen Skateboards
Instagram: @evisenskateco
Shop Here
8FIVE2
Starting out as a retail outlet for imported skate brands and a hangout spot for visiting skaters, 8FIVE2 has gone on to expand its operations by starting its very own label. Since its establishment in the late '90s, the Hong Kong-based skate imprint has been instrumental to the city's growing skate scene. The label draws from Hong Kong's cosmopolitan identity, incorporating various elements of modern Hong Kong culture into its ranges. 8FIVE2's offerings include jackets, sweaters, T-shirts, caps and decks which all feature the label's unique Hong Kong expression of skate through graphics and text.
Facebook: Eightfivetwo shop
Instagram: @8five2shop
YouTube: 8FIVE2SHOP
Shop Here
Have A Good Time
Have A Good Time is a Japanese skate label created by a small crew based in Tokyo. The label draws from the unique books, music, art, toys and clothes the crew sells out of their small shop in Tokyo's Nakameguro district. In the last few years, the label's clothing ranges have gained popularity in Japan and overseas, leading to collaborations with BEAMS and Isetan. Have A Good Time has built its brand identity around a stand out red and white graphic which appears in its ranges that feature jackets, sweaters, T-shirts, pants, bags, caps, pins and other lifestyle items.
Twitter: @havea_goodtime
Shop Here
Diaspora
Japanese skatewear label Diaspora Skateboards started as a young emerging skate crew that released videos which expressed Tokyo's street culture. But over the years, the crew has grown into a fully functioning label with a series of collaborations under its belt. The label has built its offerings to include sweaters, T-shirts and caps around its magic circle logo and modern usage of "ΔΣΠ" Greek lettering.
Facebook: Diaspora Skateboards
Twitter: @diaspora_skate
Instagram: @diaspora_skateboards
YouTube: Diaspora Skate
Shop Here
Victoria
Hong Kong-based Victoria is a skate label founded by riders Piet Guilfoyle and Arthur Leung who started the label over their mutual love of skating. Victoria's collections are inspired by the energy of Hong Kong expressing the character found in everyday life. With ranges comprised solely of T-shirts and decks, the label wishes to stray away from the normal established skate brand routes and carve out their own reflection of skateboarding through its releases.
Facebook: Victoria
Instagram: @victoria.hk
YouTube: VICTORIA.HK
Shop Here
TIGHT BOOTH PRODUCTION
Known for the authentic representation of skateboarding and riders in its series of skate videos, over the years, Japan's Tightbooth Production has moved into establishing its own clothing label. Now in its fifth year of releasing seasonal collections, the label looks to further express its informed take on skatewear. The collection incorporates a number of jackets, sweaters, shirts, T-shirts, pants, shorts and caps, Tightbooth Production has expanded beyond expected skate brand offerings with an eclectic range of pieces that exhibit streetwear edge.
Facebook: Tighbooth Production
Twitter: @TBPR_OFFICE
Instagram: @tighbooth
Shop Here