The Golden State Warriors Win the 2017 NBA Finals in Game 5
The 3-1 curse is lifted.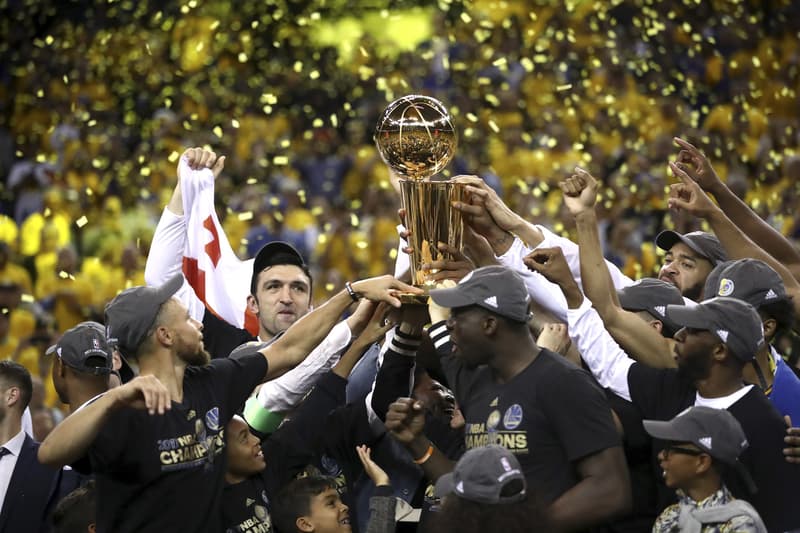 After losing last years's NBA Finals from a haunting 3-1 lead, the Golden State Warriors got a taste of revenge after defeating the Cleveland Cavaliers in Game 5. Closing out LeBron James and the Cavs, the Warriors secured the victory at the Oracle Arena with a score of 129-120. Former Oklahoma City Thunder Kevin Durant knocked in 39 points gaining the title of the Finals MVP, going from 14-of-20 from the field in the closeout game. Stephen Curry added 34 points and 10 assists and Andre Iguodala scored 20 points off the bench. On the other hand, King James scored 41 points and eight assists. Kyrie Irving and J.R. Smith combined for 51 points.
Now that basketball hits its off-season, will we be seeing a fourth straight Warriors/Cavs Finals Playoffs for 2018?