The Latest Apple iOS 11 Software for the iPhone & iPad Offers Game-Changing Updates
New Siri updates, augmented reality features as well as peer-to-peer payments on iMessage.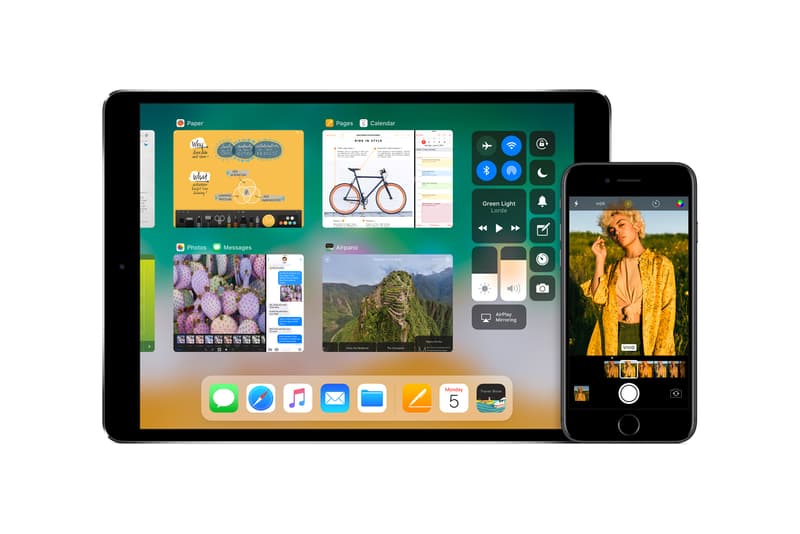 Apple's new iOS 11 software was unveiled at WWDC 2017 and it's a total game-changer. It's loaded with hundreds of updates spanning new Siri capabilities, peer-to-peer payments on iMessage via Apple Pay, video and photo compatibilities, as well as augmented reality features. To save you the trouble, we broke down several key features of the Apple iOS 11 software below.
Control Center
A redesigned dashboard that consists of a single page layout. Not to mention, a new 3D Touch feature can be utilized to stretch panels in a series of affiliated controls.
Apple Maps
The new Apple Maps feature is updated with intricate floor plans of malls in a slew of major cities in the United States and airports are also included in the indoor mapping system. For drivers, the Cupertino giant has added speed limits as well as lane support. However, the more striking update is the "Do Not Disturb While Driving" feature that allows you to mute all WiFi/Bluetooth-enabled iPhones to ensure safe driving.
HomeKit
For Apple users/audiophiles at home, the updated feature to HomeKit allows you to hook up third-party speakers using AirPlay 2. Moreover, AirPlay 2 is now compatible with your Apple TV alongside multi-room audio.
Apple Music
Apple Music now receives a new MusicKit SDK for developers alongside the latest social features to share your favorite tunes with friends.
App Store
The company's well-favored marketplace now boasts the Today view feature which allows you to explore the latest apps and editorial-driven content. There is also a dedicated section for gaming apps alongside in-app purchases of games. All in all, you can expect the classic App Store experience with Games having its own separate tab.
Augmented Reality
Developers can now utilize a slew of augmented reality features via ARKit. Using just an iPhone, the ARKit allows you control a series of sensors to specify plane, lighting, scale and more estimations. Apple proclaims that ARKit will be the largest AR platform ever created. Additionally, there will be a chock-full of new AR features for Pokémon Go as well as IKEA for perusing items in your current location.
What are your favorite iOS 11 features so far? Let us know in the comments below and be sure to check out all of our WWDC 2017 coverage. Apple notes that iOS 11 will be available this coming fall season. However, a beta version is available to download starting today.