3-on-3 Basketball Could Be Coming to the 2020 Tokyo Olympics
"The best urban team sport is 3-on-3 street basketball."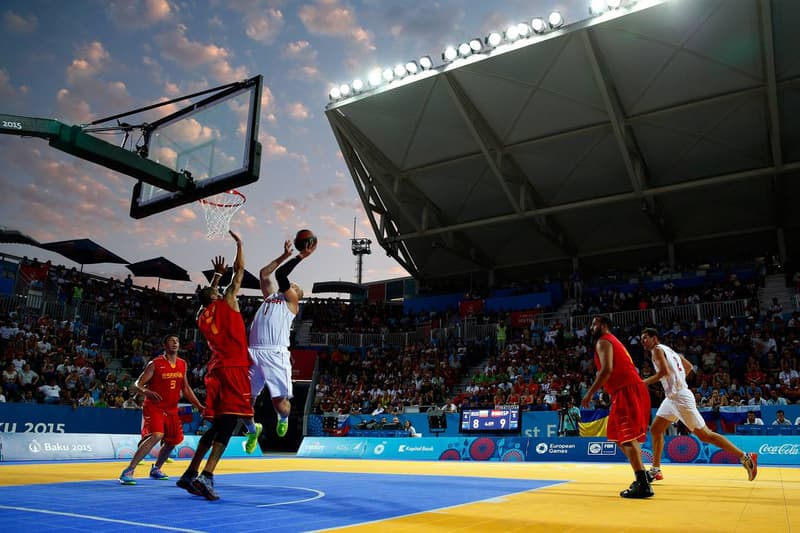 3-on-3 basketball may become an official event at the 2020 Tokyo Olympics. It's one of sixty sports being seriously considered by the International Olympic Committee (IOC) advisory panel. The International Basketball Federation (FIBA) almost had the half-court style basketball game approved for the 2016 Olympics in Rio de Janeiro, but coordinators scrapped those plans to focus on safety and other pressing matters. Since skateboarding and sport climbing were approved for the Tokyo games last year, FIBA executives are hopeful the IOC will comply.
"Now there is an urban cluster that has been created," FIBA secretary general Patrick Baumann told The Associated Press. "The best urban team sport is 3-on-3 street basketball. It would certainly be a perfect fit."
Adding an event that appeals to young audiences and promotes gender equality is what the IOC is aiming for when they look to add new sports, but they have to stick to about 310 medal events and 11,000 athletes. The IOC is expected to make a decision on whether or not to add 3-on-3 basketball on Friday.