Apple Gives the iMac Updated Graphics, Processors, Displays & More
One of many announcements during today's Apple Worldwide Developers Conference.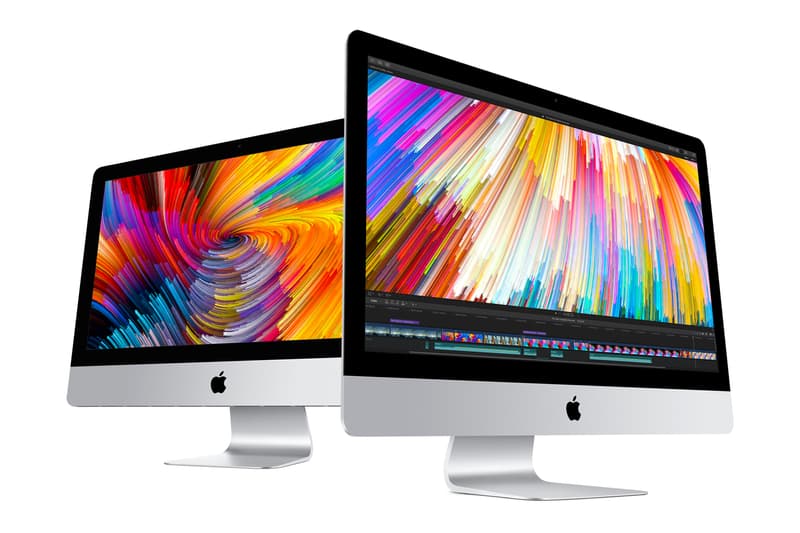 Today at WWDC, Apple updated its iMac line with more powerful graphics, faster processors, Thunderbolt 3, faster storage options, and brighter Retina displays. Apple also updated their MacBook and MacBook Pro line with faster processors, faster SSDs, and introduced a new $1,299 (USD) 13-inch MacBook Pro.
The $1,299 USD 21.5-inch iMac now has new Radeon Pro 500-series graphics with up to 8GB of vRAM, which is said to deliver up to three times faster performance, with the 27-inch model up 50 percent in speed. iMac also boasts powerful performance for 3D graphics, video editing and gaming with macOS High Sierra coming this fall, with the aim of virtual reality content creation for its users.
The updated iMac features faster Kaby Lake processors up to 4.2 GHz with Turbo Boost up to 4.5 GHz and supports up to twice the memory as the previous generation. Fusion Drive is now standard on all 27-inch configurations and the top-end 21.5-inch iMac. SSD storage options are now 50 percent faster, and iMac comes with Thunderbolt 3, the most powerful and versatile port to date.
iMac displays are also 43 percent brighter at 500 nits and with support for 1 billion colors.
The new iMacs are available online now and are due to officially release June 7.