These Are the Botmakers Making It Harder for Regular Customers to Buy Supreme
Their e-commerce bot takes a total 19 seconds to complete Supreme transactions.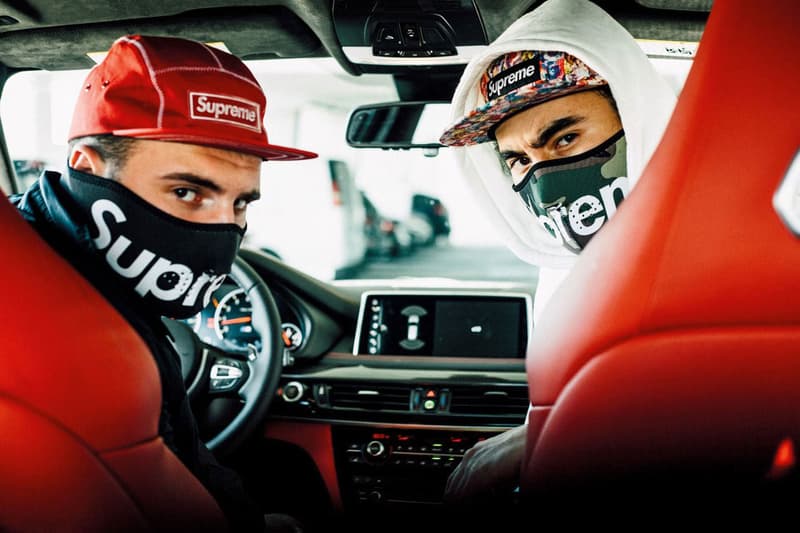 Matt Steiner and Chris (who didn't want to give his name in WIRED's article) are known as Supreme Saint, two botmakers who've given die-hard Supreme shoppers the chance to get the products they want during 'Preme drops on Thursdays. In the tech publication's story, Supreme Saint built their bot in 2015 for the release of the Supreme x Nike Air Jordan 5 — they charged $100 USD for customers to buy each pair on top of the retail cost. That day they made $20,000 USD in five seconds. Since then, Supreme Saint has become an official LLC.
According to Matt and Chris, they feel they're not in the wrong with what they created:
"We're not backdooring. We're not breaking in with force," Chris says. "If anything, we're actually helping them sell out quicker and make more money," Matt rationalizes. Chris shrugs in return. "There will always be a loophole."
The article also goes on to explain the Supreme phenomena as well as highlighting other bots out there such as for Nike and adidas products. All-in-all, the meat of the piece is about Supreme Saint and how e-commerce is making it tougher for bots to operate. But, as you can see from the frequent Supreme drops, this issue hasn't really been fully solved.
Read the full article on WIRED.