Cristiano Ronaldo Tops ESPN's 2017 "World Fame 100" List
The world's most famous athletes play on the pitch.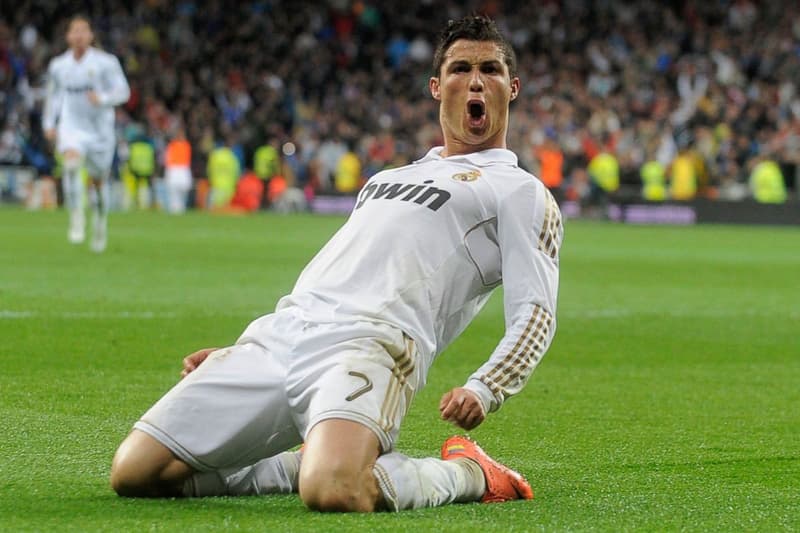 Each year, ESPN ranks the 100 most famous athletes in the world with its "World Fame 100" list. This year, Cristiano Ronaldo of Real Madrid tops the list. Using athletes's rank on Forbes's annual list of highest-paid athletes, — spoiler, Ronaldo won — ESPN's rankings are determined based on a variety of factors, including endorsement money in 2016, social media followers on Facebook, Twitter and Instagram, and Google Trend scores. eSports and Chinese athletes were special situations and had relevant social media platforms Twitch and Baidu used respectively. Salary was not used in the formula because of its vast difference amongst sports. Retired athletes were also not included.
It should come as no surprise that Ronaldo tops the list with $500 million USD generated in sales for Nike in 2016, the launch of his CR7 denim line, being crowned Best FIFA's Men's Player of 2016, and amongst other things, including a hilarious statue of himself unveiled at a Portugal airport. As of April 19, Ronaldo's social media followers included 118 million on Facebook, 93 million on Instagram and 50 million on Twitter for a total of 261 million followers. Aside from Cristiano, 37 other soccer players made the list, followed by 13 basketball players, 11 golf players, 10 tennis players, 8 American football players, and 20 players from other sports. Baseball and hockey had zero players make it.
92 men made the list while 8 women broke into the top 100. The United States had the most famous athletes with 35 while Brazil came in second with nine and Germany had seven. Top three athlete endorsements were Roger Federer with $60 million USD, LeBron James with $55 million USD, and Phil Mickelson with $50 million USD.
Check out the top 10 athletes on the ESPN 2017 World Fame 100 list below and head over to espn.com to view the full list.
ESPN 2017 World Fame Top 10
1. Cristiano Ronaldo
2. LeBron James
3. Lionel Messi
4. Roger Federer
5. Phil Mickelson
6. Neymar
7. Usain Bolt
8. Kevin Durant
9. Rafael Nadal
10. Tiger Woods