Cristiano Ronaldo Announces Launch Date for CR7 Denim
From a modern straight fit with a tapered leg, to a "painted-on jegging style."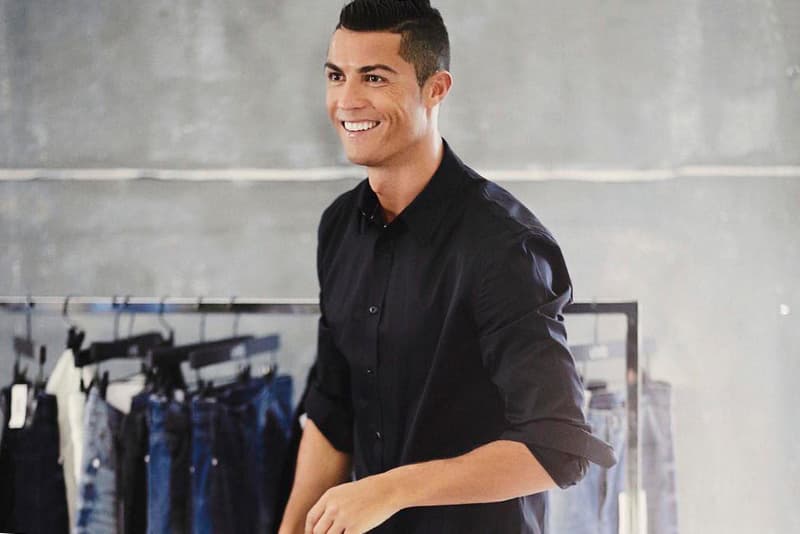 Football mega-star Cristiano Ronaldo announced to his 98 million followers on Instagram earlier today that his new CR7 Denim line will be launching this June. We first heard about his newest fashion endeavor earlier this year in an interview with WWD, where he expressed his love for denim, but had a hard time finding jeans that fit him properly — a skinny silhouette for an active athlete.
The inaugural collection will be priced at $69 to $179 USD, and will consist of three types of fabric that allow a full-range of movement. Additionally, CR7 Denim will offer five different fits, ranging from a modern straight fit with a tapered leg, to a "painted-on jegging style."
Without a doubt, Ronaldo is an international fashion icon, however his influence really permeates our sphere beyond his usual collaborations with Nike. Nevertheless his signature style has certainly progressed for the better over the years, transitioning from hookah lounge chic to a more refined look absent of embellishments and brash logos. No matter what we're presented with in June, we doubt he'll have a hard time selling his line, because as we pointed out in our Athletes and Their Bizarre Overseas Endorsements piece, Cristiano can sell just about anything.
Head over to CR7.com for more information.