Cristiano Ronaldo Generated $500 Million USD in Value for Nike in 2016
Nike got off cheap with its $1 billion USD lifetime contract for the superstar athlete.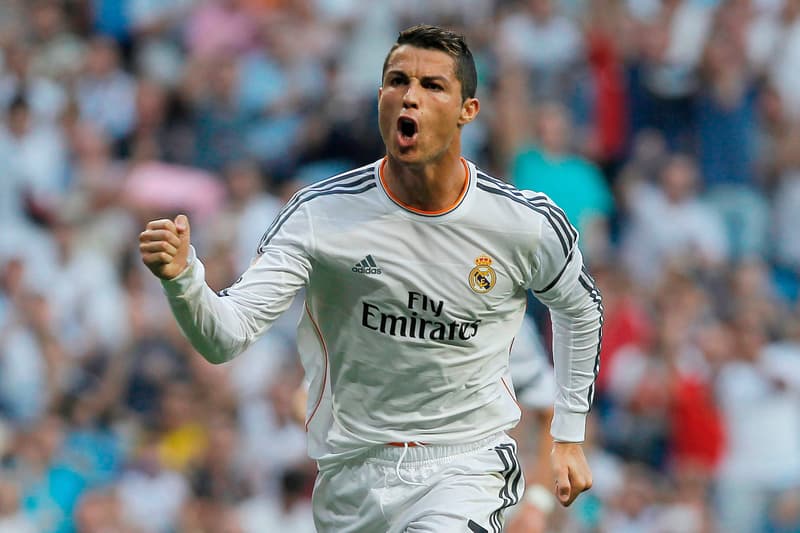 According to Hookit, a digital platform that supports and connects athletes and brands, football superstar Cristiano Ronaldo generated $500 million USD in value for Nike during 2016. Hookit cites his massive social media following, one that includes 260 million followers across Facebook, Twitter and Instagram, for the value bump. Forbes reported:
Here is the breakdown of how he generated half-a-billion dollars in value over 12 months for Nike, above and beyond the cleats, apparel and gear he helped Nike sell. Ronaldo posted 1,703 times overall on social media in 2016. Those posts generated 2.25 billion social interactions (likes, comments, shares, retweets and views on videos), per Hookit. Nike was referenced or its logo visible in a photo or video in 347 of the posts, which had 477 million interactions. Hookit's methodology looks at promotion type and quality, as well as interactions and market-driven rates. The result: $499.6 million [USD] for Nike in media value from Ronaldo's posts.
The 2016 Ballon d'Or winner is arguably the most influential athlete in the world, and his social media following only supports that claim: his 120 million Facebook fans are more than any other person on the planet. His top post of the year alone earned Nike $5.8 million USD in terms of media value.
Nike is obviously aware of Ronaldo's importance to the brand, which is why they inked him for a new contract worth $1 billion USD late last year.