Chanel's $1,325 USD Boomerang Is Igniting Controversy
File this under cultural appropriation?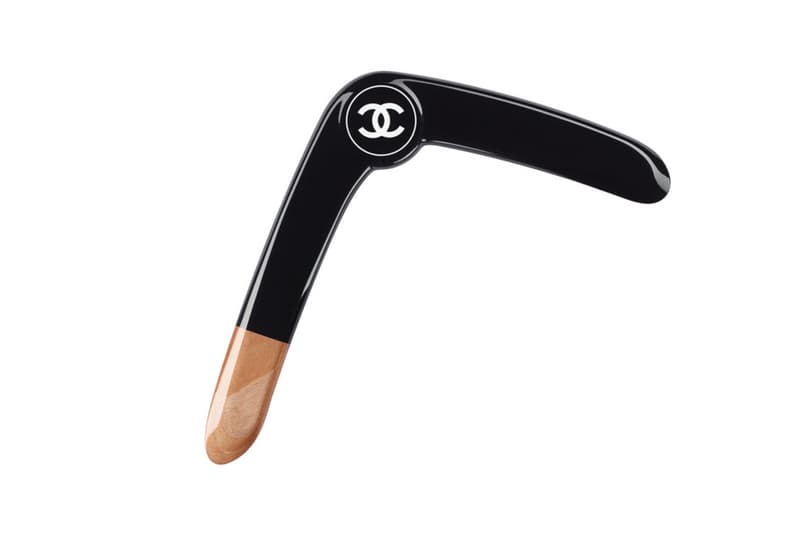 Chanel's extensive series of sporting accessories seemingly never fails to draw attention. The French fashion house, steered by the ever-eccentric Karl Lagerfeld, has produced limited series of rugby balls, basketballs, skis, riding whips, surfboards, et al. However, the label is currently embattled in controversy over its wood-and-resin boomerang, which initially released in 2013. The tool is widely used for sports today, but many years ago, it was utilized for fighting and hunting by the Australian Aborigines who presumably invented the object.
The quarrel began this past Monday when makeup artist Jeffree Star posted a photo of the product along with the caption "Having so much fun with my new @Chanel boomerang." Since then, several angry users fired back at Star with posts showcasing their disapproval (below). According to NYMag, "the boomerang, emblazoned with the French fashion house's logo, has come under fire for appropriating the culture of Indigenous Australians, who are also among the poorest demographics in Australia." Having added: "At $1,930, it costs nearly 10 percent of the average income of Indigenous Australians."
In regards to the attacks, Chanel recently responded in a statement, "Chanel is extremely committed to respecting all cultures, and regrets that some may have felt offended." The boomerang is currently listed on Chanel's official website.
Having so much fun with my new @Chanel boomerang ?? pic.twitter.com/8w6jGPIuYU

— Jeffree Star (@JeffreeStar) May 15, 2017
When I think about Aboriginal culture, I think @chanel https://t.co/ocZSljGkPW

— Nayuka Gorrie (@NayukaGorrie) May 15, 2017
That @CHANEL boomerang better be able to return even after knocking me a kangaroo and Chanel CEO for lunch. $2k? TG.

— The Kaylah Truth (@kaylahtruth) May 15, 2017