Taco Bell Reinvents Breakfast & Tortillas With New Naked Morning Taco
Creative thinking at its finest.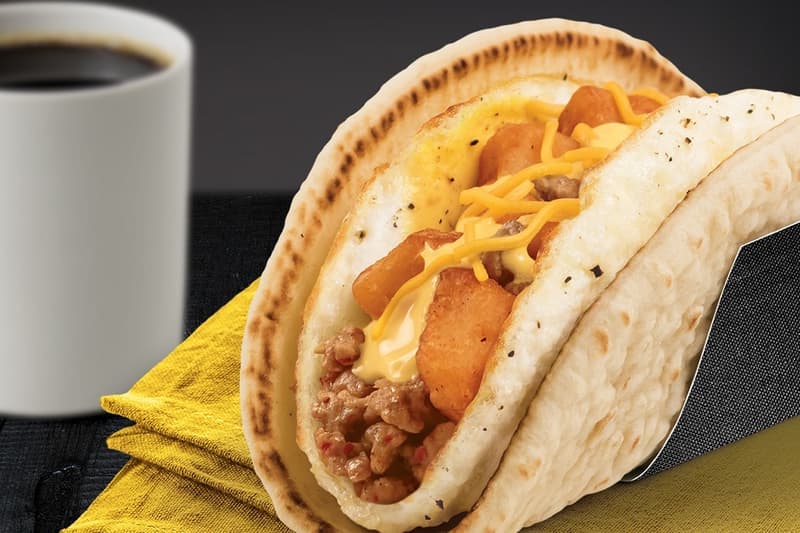 Continuing to experiment with its menu, Taco Bell has decided to introduce a unique, creative new spin on the taco to its breakfast menu. The new Naked Breakfast Taco boasts a sort of fried egg-shell as its tortilla wrap, while customers will also be able to order it with a flatbread as "clothes." When it comes to the taco's stuffing, sausage crumbles or bacon, diced potatoes, nacho cheese and shredded cheddar will fill the item. The latest invention to arrive on Taco Bell's breakfast menu will begin the first stage of its limited-edition rollout on April 18, with the Naked Breakfast Taco scheduled to debut in Flint, Michigan locations.
Previously, Taco Bell has experimented with a Naked Chicken Chalupa and taco-stuffed Quesalupas. How will this compare?