Taco Bell Dropping Naked Chicken Chalupa, Features Fried Chicken Shell
That's definitely a different way to get your protein in.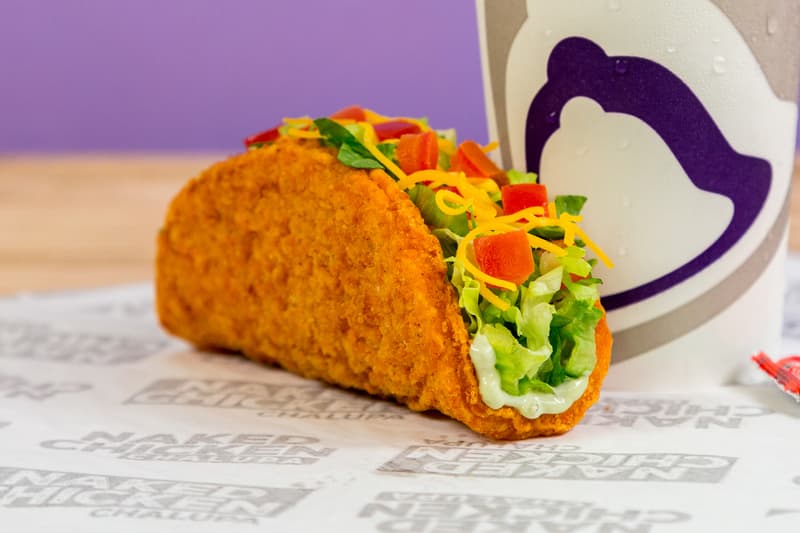 After dropping a limited Cheetos Quesadilla in December, Taco Bell returns in 2017 with a brand new Naked Chicken Chalupa. Its new innovation will feature a taco shell made of fried chicken instead of the flour tortilla shells taco lovers are accustomed to. To be exact, this new shell is composed of "four ounces of marinated, all-white-meat, antibiotic-free chicken kicked up with bold Mexican spices and seasoning." Chopped lettuce, diced tomato, shredded cheddar and avocado-ranch sauce fill the inside of the taco to provide some healthier appeal. Taco Bell tested the product for two years in California before deciding to launch it nationwide.
The Naked Chicken Chalupa will retail for $2.99 USD and will be available starting at the end of January.
Let us know in the comments below if this is a cop or drop.