Lonzo Ball May Have Just Made His Dad His Agent and That Could Hurt His Draft Stock
Will the Lakers want to negotiate with LaVar?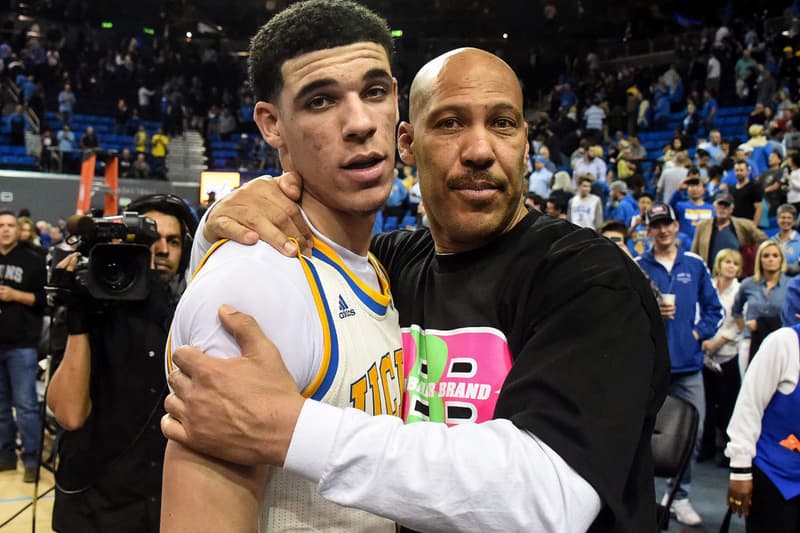 One of the most intriguing players — and not just for his play — from this past college basketball season, UCLA freshman Lonzo Ball, has filed paperwork declaring for the 2017 NBA draft. As reported by Yahoo Sports, Ball has also hired representation, a young California lawyer named Harrison Gaines. Ball, a surefire lottery pick, will be Gaines's first ever client.
The Vertical's piece goes on to state "Gaines will be responsible for Ball's future NBA contracts and team negotiations as a member of the Ball Sports Group," which is the family's all-encompassing brand, founded by father LaVar Ball. This certainly implies that the inexperienced Gaines will be working for the Ball's reviewing contacts, while LaVar will take over negotiations, something many have feared would happen.
If true, teams may be seriously reluctant to draft the young prospect, knowing that his opinionated father will be calling the shots. LaVar has been making headlines for months now with his out-of-left-field hot-takes, from demanding a $1 billion USD shoe deal for his three sons (two of which are still in high school), to saying he could've beaten Michael Jordan one-on-one in their heydays. Now, can you imagine this guy discussing contract terms with the Lakers?
On the other hand, there are others that praise LaVar for his foresight, parenting, marketing prowess and willingness to take on industries that have preyed on young athletes. Only time will tell how this plays out, but we can all agree — we just want to see the young man, Lonzo, experience the success he deserves.