A Preview of the Jeff Koons x Louis Vuitton Collection
The full 51-piece collection will debut at the Louvre Dinner.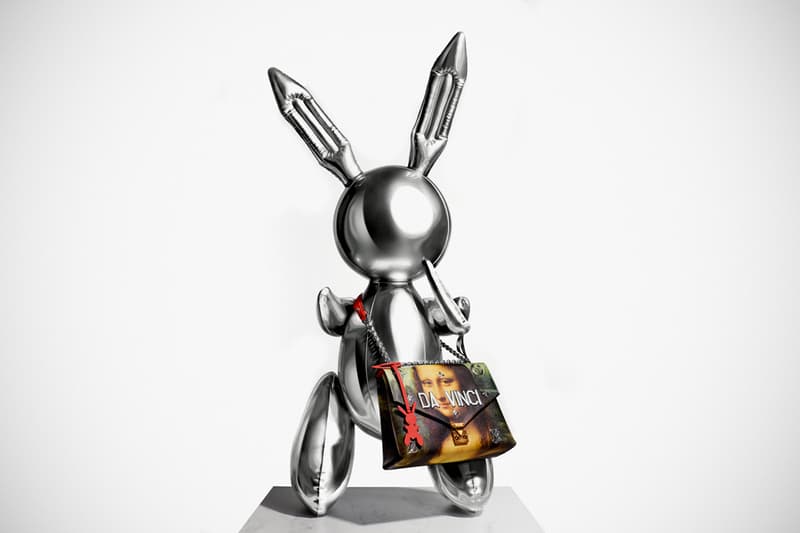 1 of 3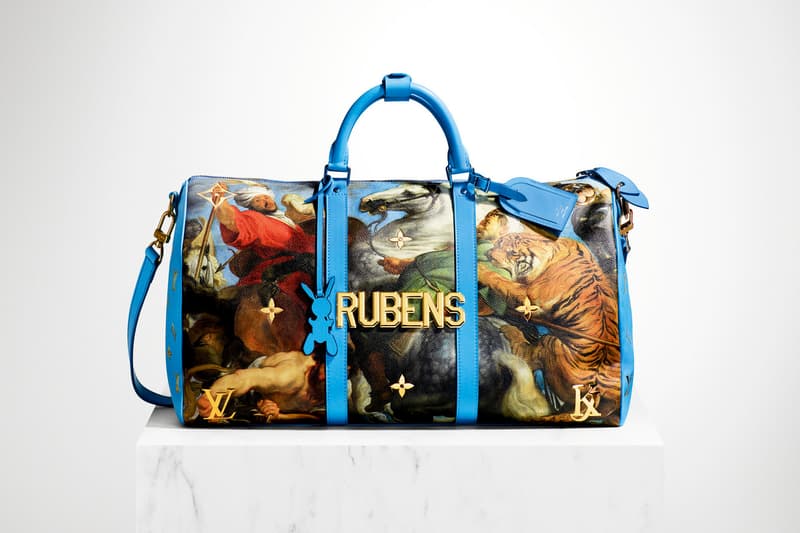 2 of 3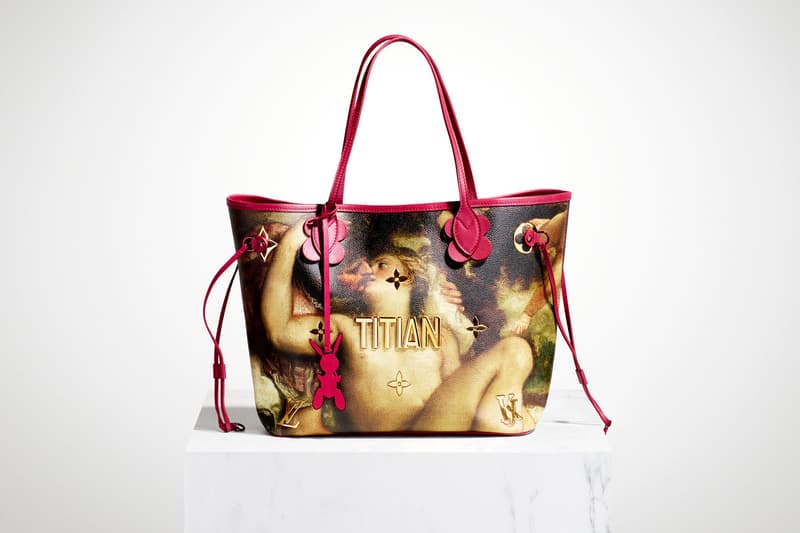 3 of 3
American contemporary artist Jeff Koons, best known for his large balloon sculptures and pop culture references, has teamed up with French luxury house Louis Vuitton for a 51-piece collection of bags, small leather goods, scarves and various accessories. Titled "Masters," the project was secretly in development for over one year and draws heavily from Koons's "Gazing Ball" painting series, which features exacting reproductions of classics — such as Monet's Water Lilies and Klimt's The Kiss — affixed with a radiant, reflective blue sphere. Koons's Louis Vuitton collection will see five iconic paintings — including that of Van Gogh, Peter Paul Rubens, and the Mona Lisa — on various leather goods, adorned with bold metallic letters that spell out the artist's name "like a giant piece of hip-hop jewelry."
This is not the first time the visual artist has ventured into the fashion world, having previously collaborated on one-off projects with Stella McCartney and H&M. However, this is the first time Koons is overseeing the project from ideation to completion, making an artistic statement that marries high culture art history with contemporary pop culture. "It's a great platform for communication," the artist said in an interview with The New York Times, "I can put my work on street!"
"Some people will probably think it's too commercial, that serious artists shouldn't make handbags. But I also think a lot of people will really dig them. They are extremely marketable."
The collection will range from $585 USD (for a keychain) to $4,000 USD (for a large carryall), which, when considering the fact that Koons's Balloon Dog (Orange) broke auction records with its $58.4 million USD value, isn't too bad.
"I thought maybe they wanted me to do a watch," Koons said. "But then they asked about working on the bags, and I thought it could be wonderful. I have several women in my life."
Take a look at the preview of the collection above, which will be revealed in full at the Louvre Dinner tonight, and stay tuned for more details at HYPEBEAST.