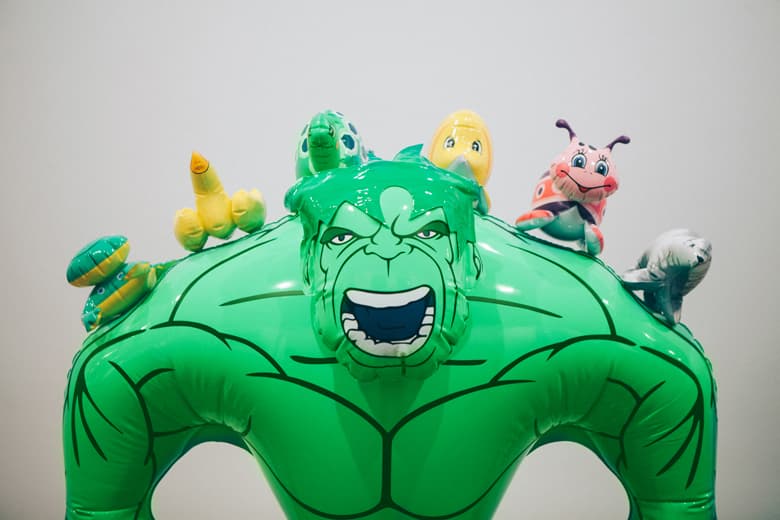 1 of 21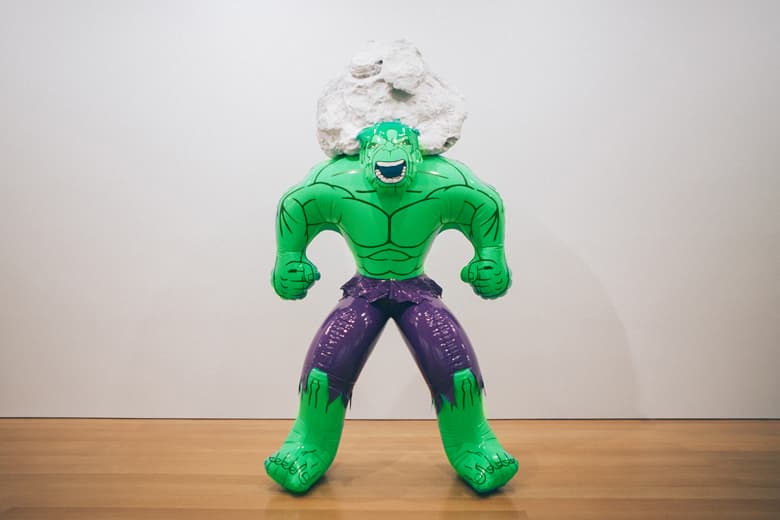 2 of 21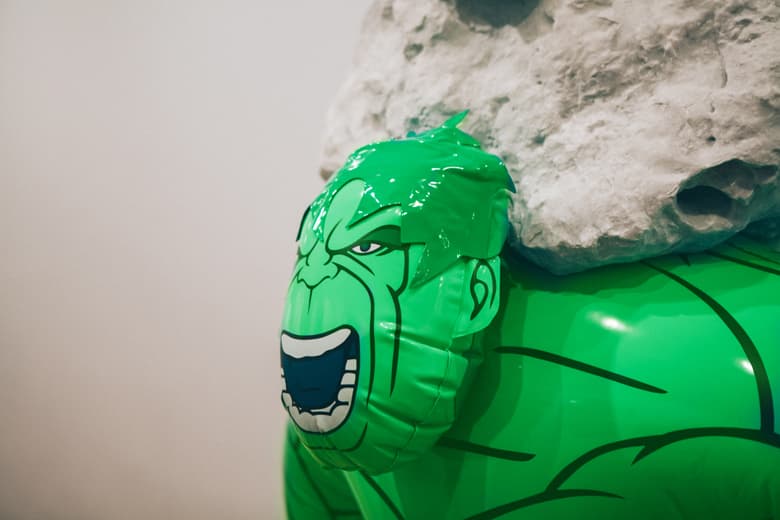 3 of 21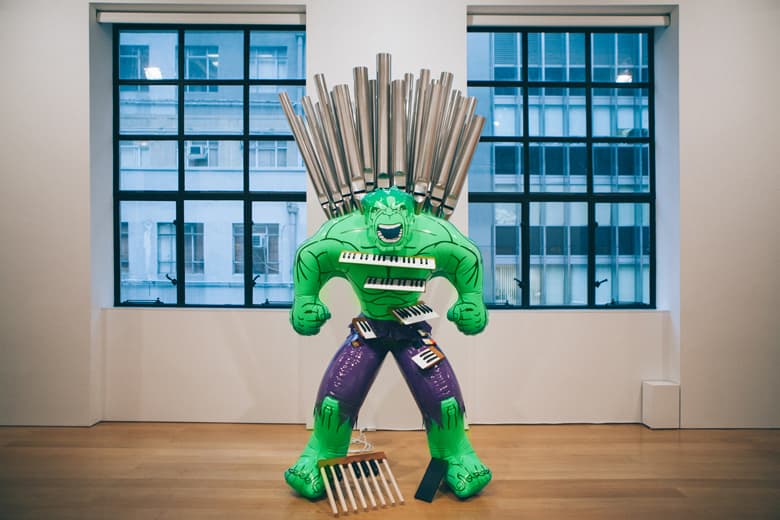 4 of 21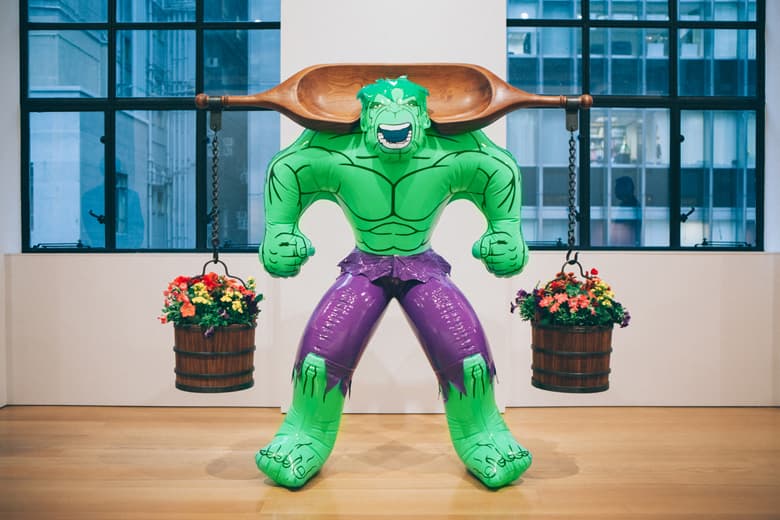 5 of 21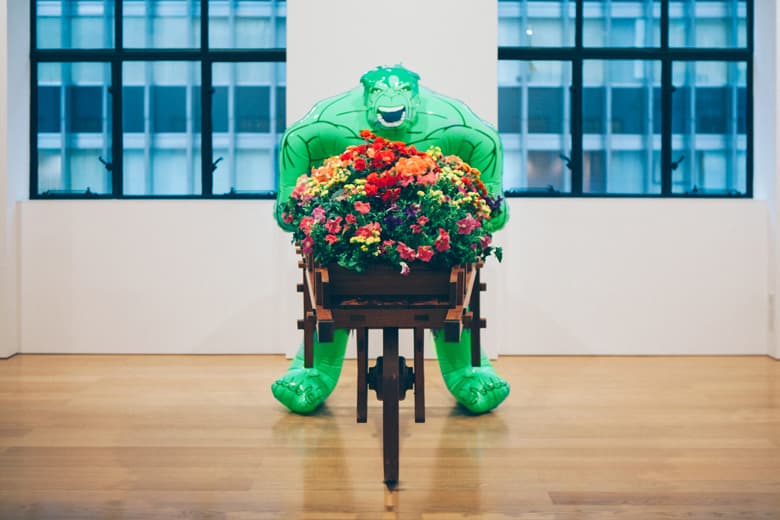 6 of 21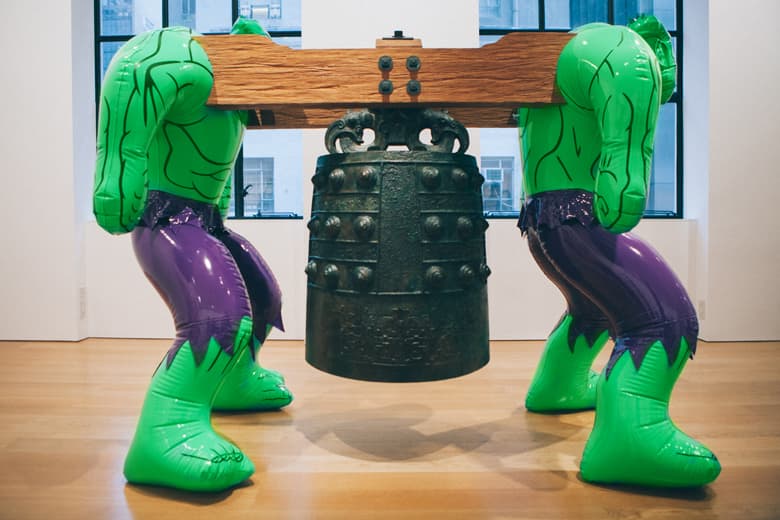 7 of 21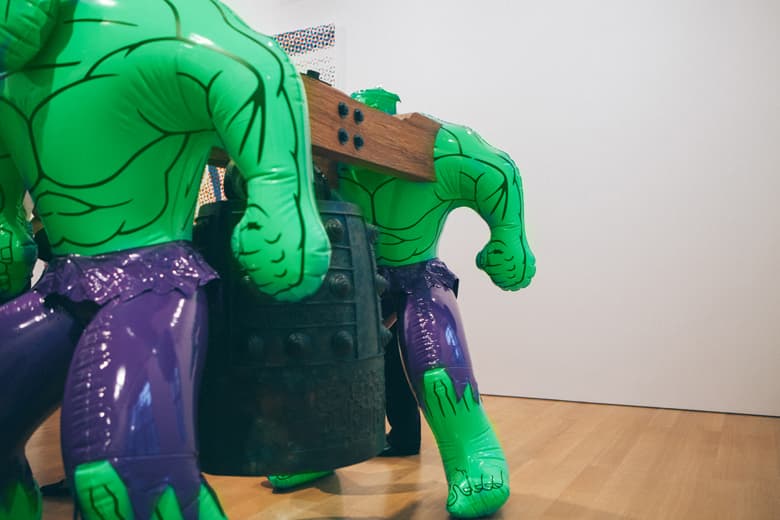 8 of 21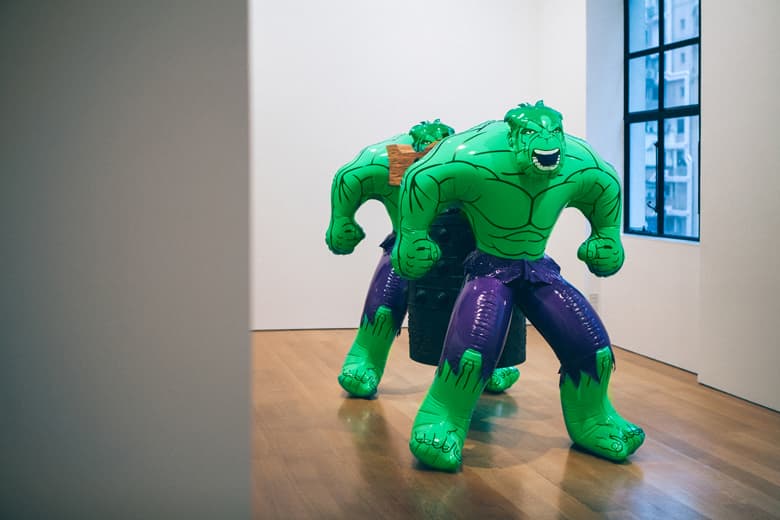 9 of 21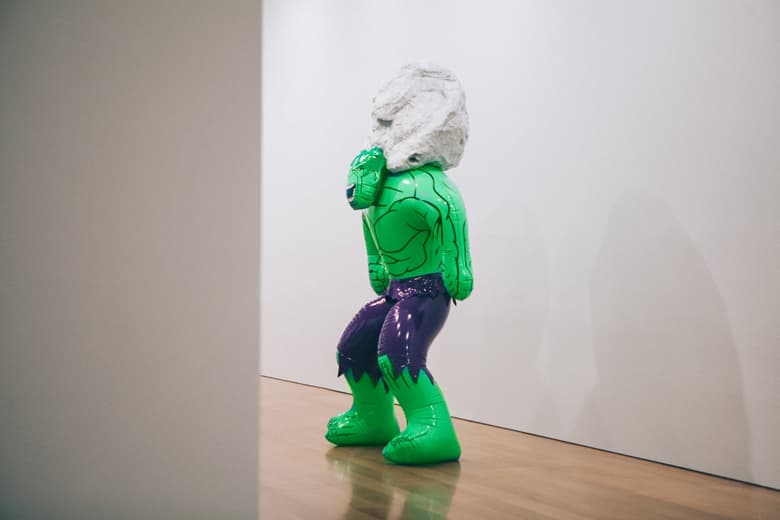 10 of 21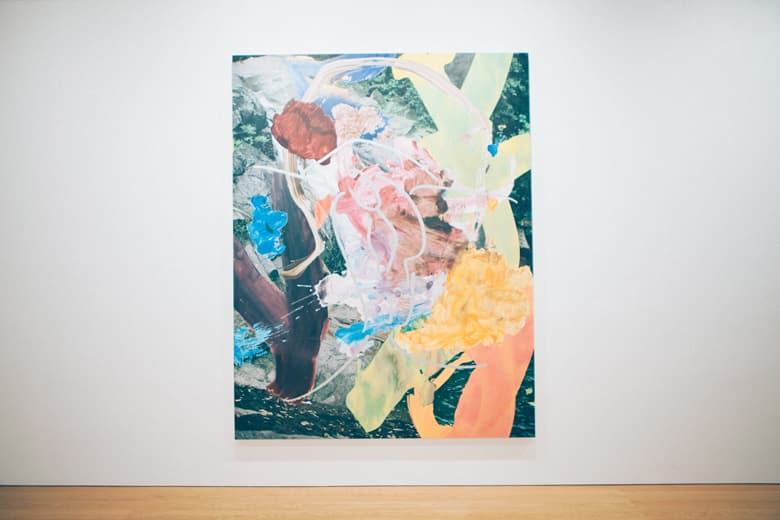 11 of 21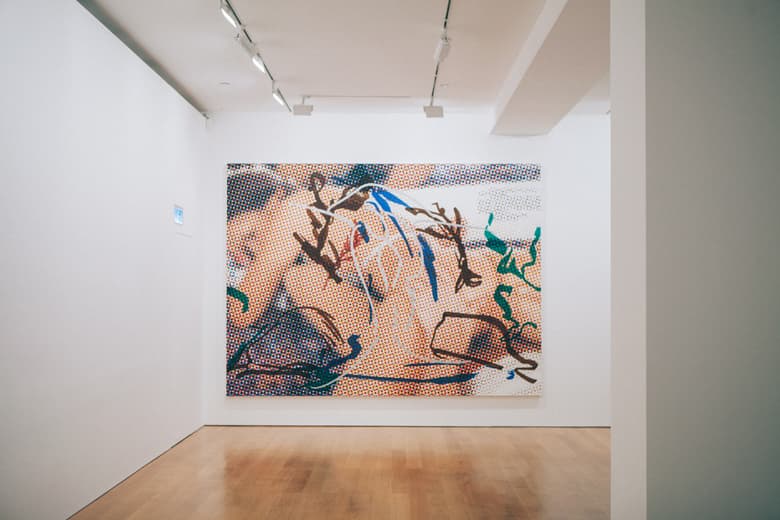 12 of 21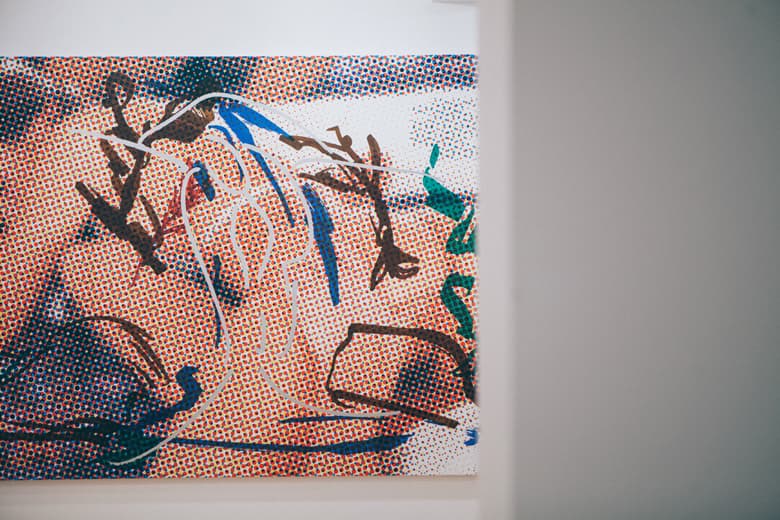 13 of 21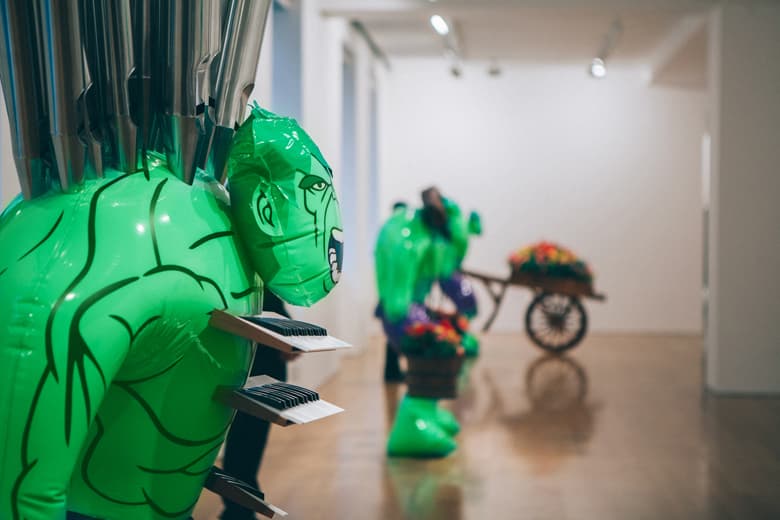 14 of 21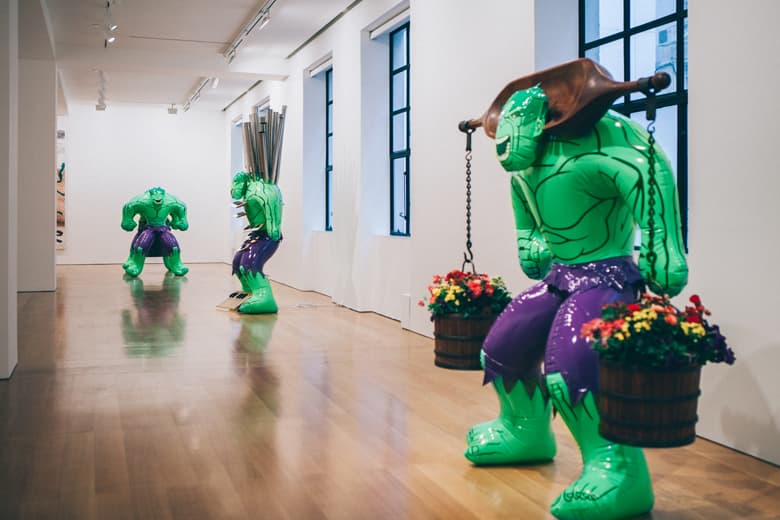 15 of 21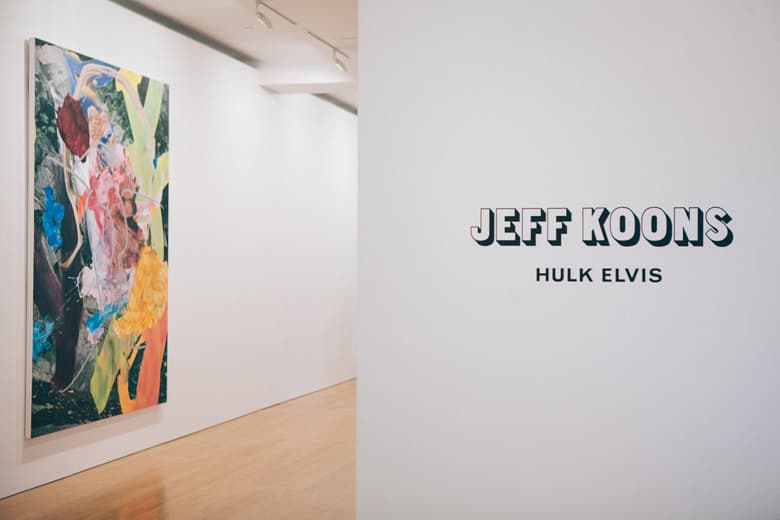 16 of 21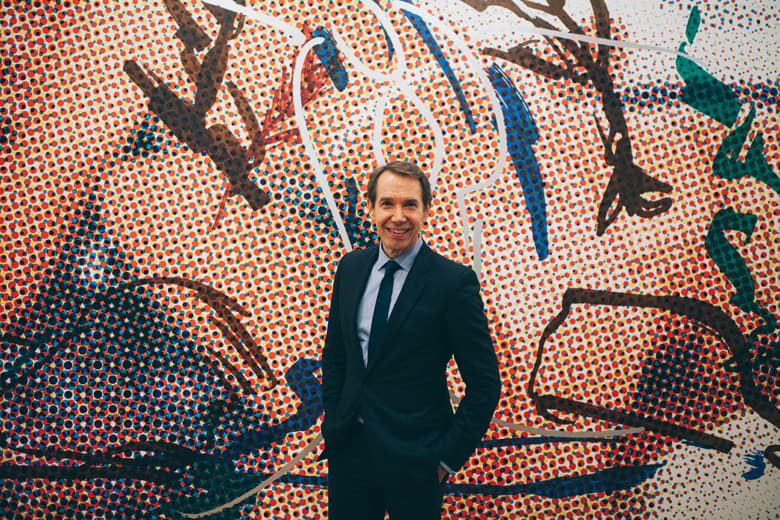 17 of 21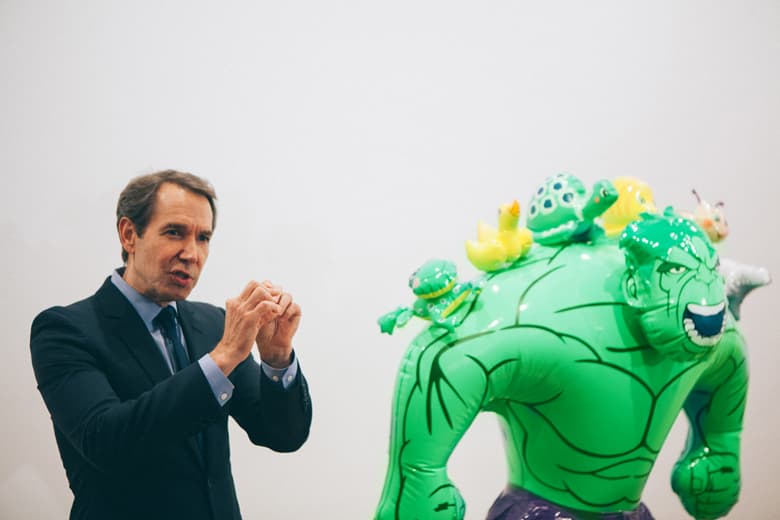 18 of 21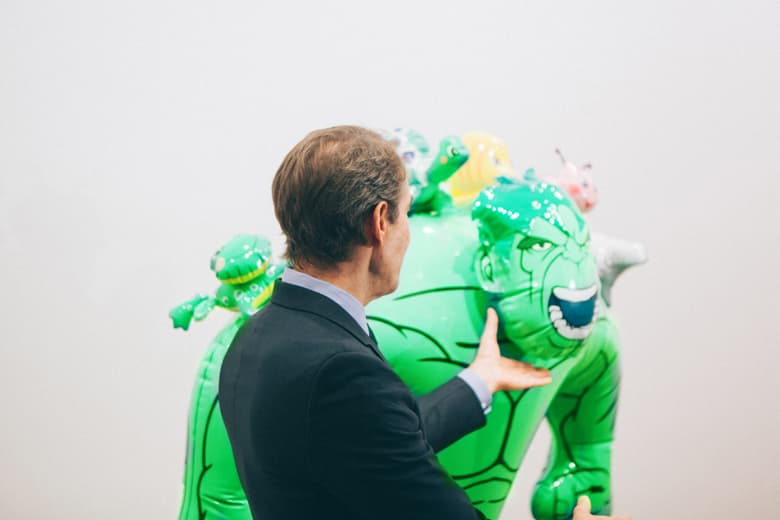 19 of 21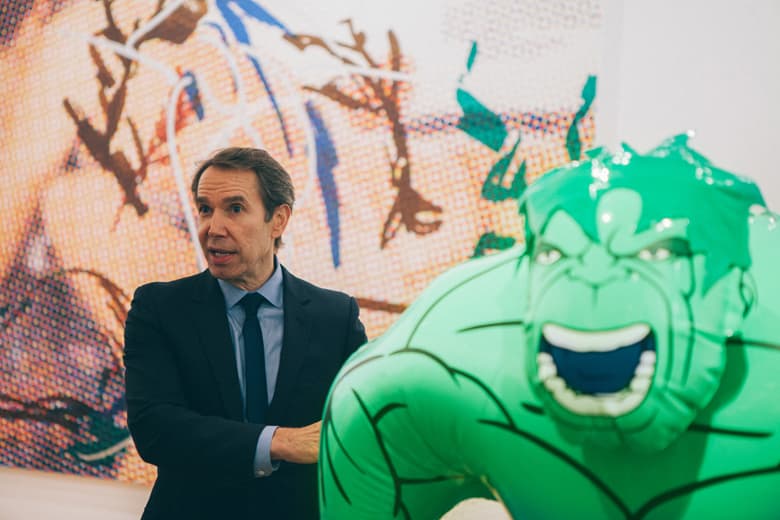 20 of 21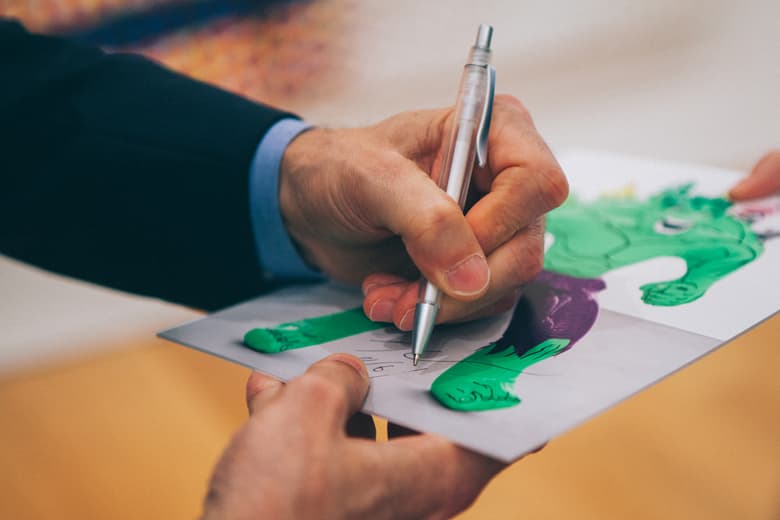 21 of 21
Jeff Koons "Hulk Elvis" Exhibition at Gagosian Gallery Hong Kong Recap
"These transponders are art objects, and the viewers bring their own lenses. The art is inside the
---
"These transponders are art objects, and the viewers bring their own lenses. The art is inside the viewers' heads and it is up to them to interpret the piece," says an exuberant Jeff Koons at his preview for "Hulk Elvis" at Gagosian Gallery Hong Kong. Such transponders take the form of bright green Hulks in Koons' latest works, a follow-up from the series' debut at Gagosian Gallery London in 2007. Building on inspirations in cultural history — from children's art to classic iconography — Koons' latest show praises innocence, beauty and sexuality in a combination of abstract renderings. The inflated superheroes push trolleys filled with flowers and lift stones, and a couple share the weight of a giant Chinese ceremonial bell. Despite the erratic appearance, every component of each sculpture is meticulously positioned. Yet if a valve is removed, the constructions will implode. Koons thereby comments on the fragility of life.
"I continue to have transcendence in life, to exercise the freedom to be a better person. I don't believe in judgement" continues Koons to an engaged audience. "I want to encourage people to think of their own potential and trajectories. While certain pieces make political comments, there's a heavy spiritual involvement; and when received the right way, they can stimulate your genes." Koons injects a wealth of detail and philosophy into each rendition. These ingredients are shown via embellishments such as the pink skirts that the masculine Hulks are wearing. This juxtaposition represents his aspiration to eradicate gender segregation and social norms.
Alongside the sculptures, exuberant images and textures are displayed. Colorful canvases are filled with pixelated graphics of layered nude silhouettes and finished with uncanny swirls, denying any resting place for the eye. Such techniques pay homage to Koons' icon, Spanish Catalan surrealist painter, Salvador Dali, while also balancing the testosterone in the exhibition with a feminine touch.
Displaying such objects in a high-end gallery, Koons opines on the hierarchies that stratify society. Creating a compelling dialogue upheld by convoluted messages, the acclaimed artist delivers his first major solo exhibition in Asia's burgeoning art capital. "Hulk Elvis" runs until December 20. Be sure to check it out.
Gagosian Gallery
7/F Pedder Building
12 Pedder Street, Central
Hong Kong