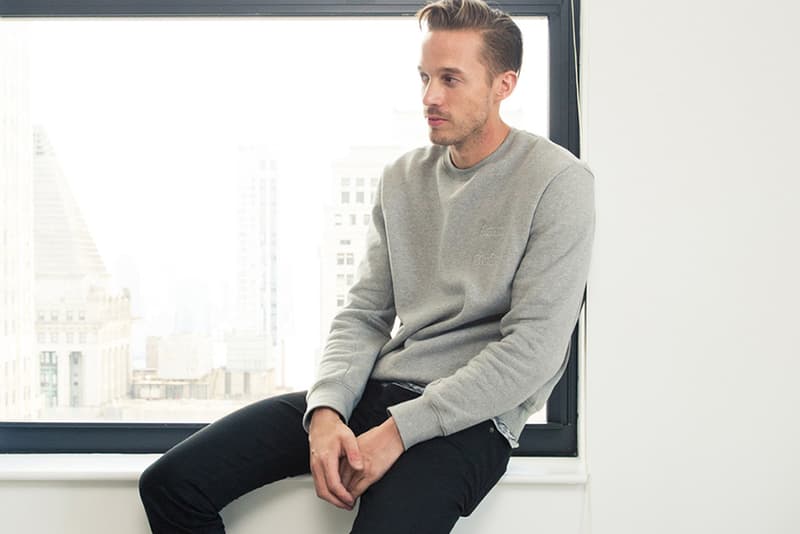 Nate Brown Talks About Creative Directing for Kanye, Beyoncé and Others
"When she jumped off the roof of that super dome or whatever it is—she doesn't give a fuck man, she's fearless."
---
For those not yet familiar with Nate Brown, he is the mastermind behind Kanye hanging down from the rafters all throughout his 'Saint Pablo' tour. In speaking with SSENSE, the creative director talks about his inspirations for turning concerts and fashion shows into full-blown, mind-bending spectacles. Working alongside such talents as JAY Z, Alexander Wang, Beyoncé, and John Elliott, Brown takes much pride in taking things far beyond just the visual by building a multi-sensory experience to remember.
On current state of fashion shows
"For instance, the Yeezy show last season was the ultimate field trip out to the middle of nowhere to see someone's clothes. It was a full-blown spectacle—and I'm not going to comment on whether that was right or wrong—it was just the epitome of a fashion show as a cultural experience in 2016."
On creating in-person experiences in shows
"Historically, it's a crowd of stage and screens, but the Kanye show—with him on stage hanging close to the ceiling—was a great example of what we do. It screwed up the VIP vs. General Admission experience. At the cheapest ticket price, you were the closest you could be at the show. That's never happened before."
On the perception of performances
"I was blown away by Gaga's Super Bowl performance. When she jumped off the roof of that super dome or whatever it is—she doesn't give a fuck man, she's fearless. Even if I would have done it differently, I can look at that performance and say it's one of the greatest performances I've ever seen."
On something he's always dreamed of doing
"I think on a grand scale, like working with NASA. We're so far off, but that's ultimately the Henry Ford of 2030, you know? Like what Elon Musk is doing, trying to pioneer space travel. That kind of stuff makes me think: 'Let's put a concert on in space instead of at another football stadium.' So that's what I'm trying to figure out, how to break the mold of the standard we've created."
On the future of humanity
"Us living on this planet is very temporary. To actually have the audacity to think about being on Earth forever is pretty crazy."
To check out the interview in its entirety, visit SSENSE here.
For more on Nate Brown, we take an inside look at the artist's home.