Chance the Rapper Says Apple Paid Him $500,000 USD for 'Coloring Book'
He's just trying to bring transparency to the game.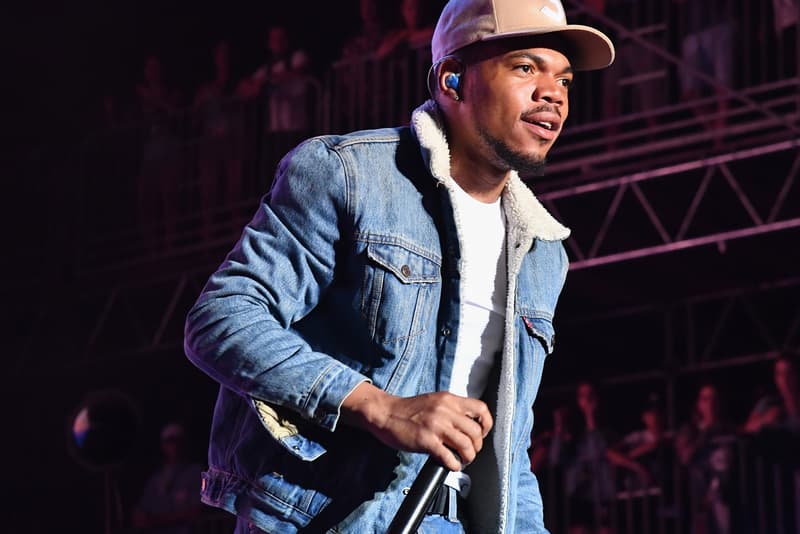 Chance the Rapper's story has become the gold standard for success as an independent artist, but one area of concern for some was the deal he secured to debut his 2016 project, Coloring Book, as an Apple Music exclusive. To support his resume as one of rap's greatest free agents and clear the air, the Chicago rapper has taken to Twitter to break down the details of his professional relationship with Apple Music. "I wanna clear things up. @apple gave me half a mil and a commercial to post Coloring Book exclusively on applemusic for 2 weeks," explained Chance. As Chance also noted in today's tweets, he's revealing this information in order to be completely transparent with his fans.
You can read through Chance's entire stream of tweets regarding his Apple Music connection below.
I never felt the need to correct folks on my relationship with @apple but now that more people have tried to discredit my independence..

— Lil Chano From 79th (@chancetherapper) March 17, 2017
I wanna clear things up. @apple gave me half a mil and a commercial to post Coloring Book exclusively on applemusic for 2 weeks https://t.co/dMWwptrHHH

— Lil Chano From 79th (@chancetherapper) March 17, 2017
That was the extent of my deal, after 2 weeks it was on SoundCloud for free. I needed the money and they're all good people over there https://t.co/5kIhv0YaKS

— Lil Chano From 79th (@chancetherapper) March 17, 2017
I feel like if I didnt clear it up people would keep trying to discredit all the work we did to make Coloring Book what it became https://t.co/05v81I38ur

— Lil Chano From 79th (@chancetherapper) March 17, 2017
I think artist can gain a lot from the streaming wars as long as they remain in control of their own product. https://t.co/6agVO3uIdf

— Lil Chano From 79th (@chancetherapper) March 17, 2017
I just wanna remain transparent. Folks out there without a deal need to know they're doing everything right just keep at it. https://t.co/5udstMPX62

— Lil Chano From 79th (@chancetherapper) March 17, 2017
If you come across oprtunities to work with good people, pick up cash and keep your integrity I say Do It https://t.co/yF0gBPkLhY

— Lil Chano From 79th (@chancetherapper) March 17, 2017