Industrial Designer Jiwoong Jung Teams up With Anicorn for The "Hidden Time" Watch
Kicking off the Hong Kong studio's "The Trio of Time" project.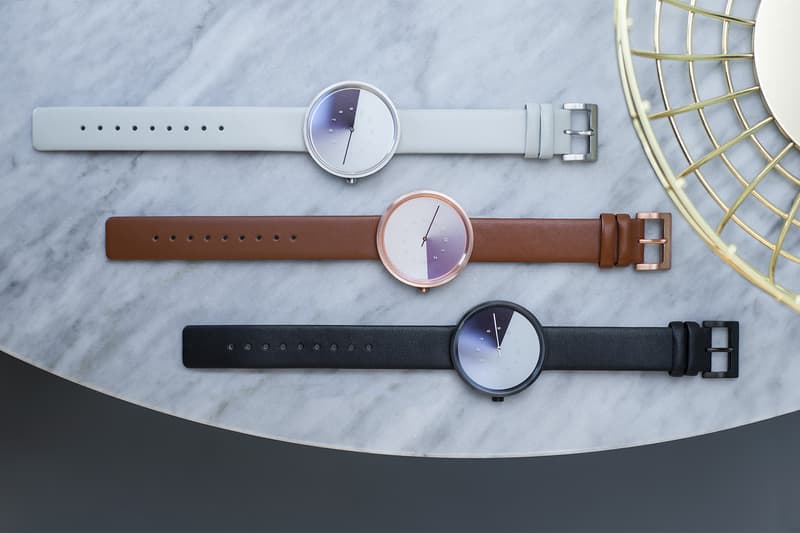 1 of 2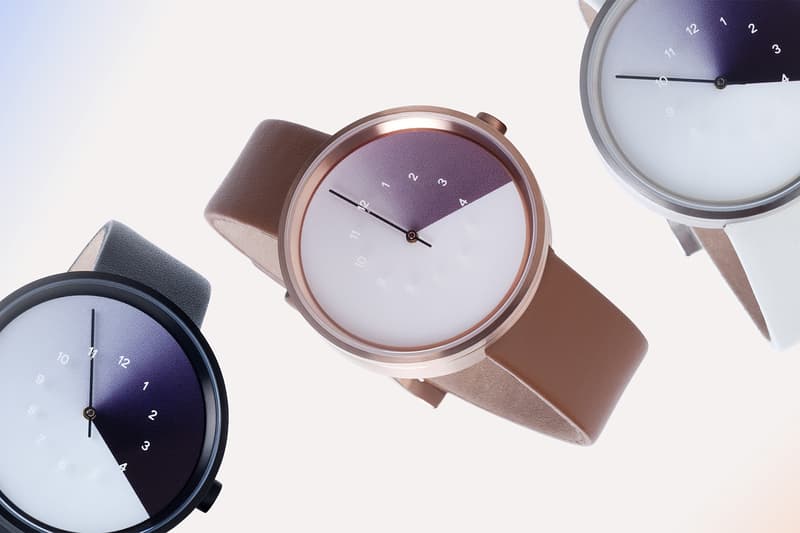 2 of 2
Last summer, Seoul-based industrial designer Jiwoong Jung unveiled a unique concept dubbed the "Hidden Time" watch that replaced the prototypical wristwatch hour hand with a shifting color gradient. Now, just a few short months later, Jung has teamed up with Hong Kong's Anicorn to make the piece a reality.
Challenging "the common perceptions of time," the piece is the first entry in Anicorn's new "The Trio of Time" collaborative series and faithfully recreates Jung's sleek 2016 concept. Driven by a Swiss Ronda Caliber 515 Quartz Movement, the watch appears in three distinct colorways while its signature gradient "turns to reveal the white hour numerals printed on the glass above. Each hour appears as the dark end of the design passes under it, and slowly disappears as the gradient rotates back to white." Says Jung of the design:
When designing the watch, I was thinking about how to naturally hide passing time. My research began with how hiding occurs in nature, which led me to one of the best known examples — the chameleon's protective color. Their defense mechanism is a kind of optical illusion, but a simple and effective way to have two things together naturally when superimposed.
Backers on Kickstarter can reserve the "Hidden Time" watch now for $129 USD.