Aliens Exist: A Primer on Alien Workshop and Mike Hill
Supreme's latest collaborator is a legend in the skate community. Here's why.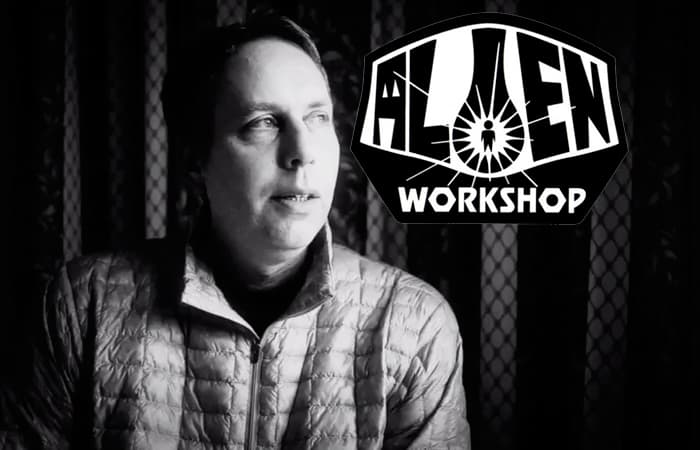 While Supreme has long since expanded beyond its humble street- and skatewear beginnings, it remains a skate-shop at heart. As such, it continues to stock and support skate companies like Anti-Hero, Vans, and Palace alongside its own wares as a sign of solidarity with the community that birthed the company. The brand's latest collaboration with Alien Workshop cofounder and artistic director Mike Hill is but the latest chapter in the brand's relationship with the extreme sport's greatest minds and eyes.
Formed in 1990, Alien Workshop was as an outlier. Where most of the skateboarding industry naturally gravitated toward the sport's home state of California, AWS was headquartered in Ohio. Alien Workshop represented an off-kilter, Midwestern take on the skate company. In a Thrasher profile, the team described themselves as follows: "Full of weirdos, bad kids, perverts, vandals, potheads, vets, teenagers, Helter Skelters, the jam-ups, OCDs, manic-compulsives…and one clean-cut norm." A then-unknown skater by the name Rob Dyrdek cashed his first royalty check (for just $2 USD) while riding for The Workshop—but more on him later.
Over the course of two and a half decades, the Workshop cut against the grain, both in terms of its graphic identity and its video output. A shadowy group known as the Sovereign Sect controlled the brand's artistic and creative direction, as well as the "greater vision" behind the company. In 2015, it was revealed that the Sect was now a standalone agency led by Hill, artist Phil Valois, and Brent van Boening.
Hill's graphics often made use of grisly, violent papier-mâché dioramas, much like the ones he crafted for his recent Supreme collaborations. The reason behind the graphics was practical enough: "The screen-printing techniques at the time didn't transfer well to high resolution photographs," Hill said, "so we started making dioramas with little puppet creatures to shoot photos of for the graphics."
1 of 2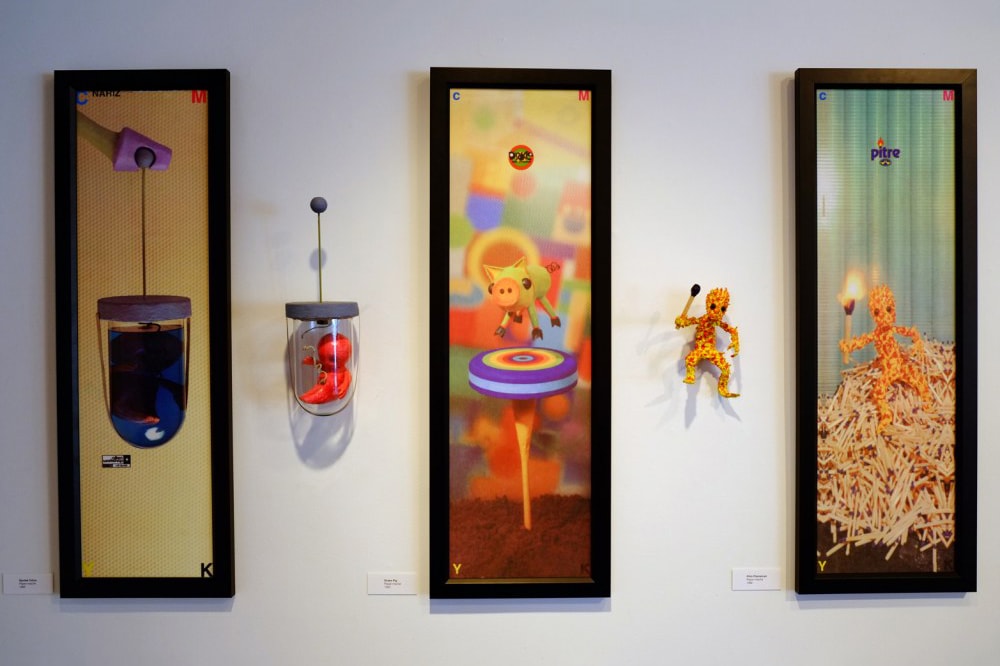 2 of 2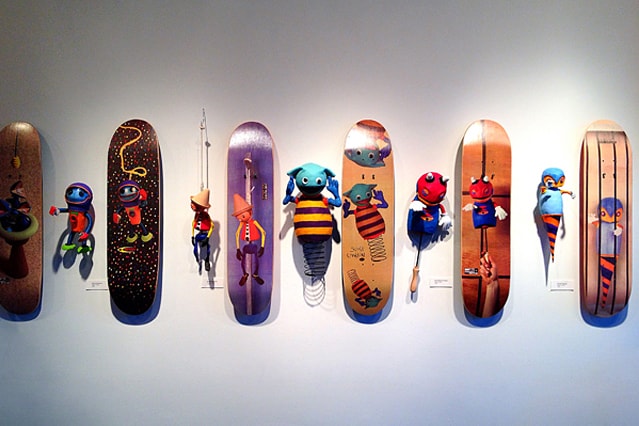 2000's Photosynthesis is perhaps best remembered for its ender, which featured then-AWS pro Jason Dill trading words with brand founder Chris Carter before throwing down a historic part to Radiohead's "Polyethylene."  The part featured footage shot by both Dill and Hill. It was later confirmed that Dill had been addicted to crack cocaine at the time of the part's filming, and much of Dill's rebellious, devil-may-care attitude was solidified by his Photosynthesis part. The brand maintained its progressive aesthetic well into the Internet era when the company introduced Life Splicing, a series that intercut skate footage with artistic videography techniques by several pioneering video artists.
The brand maintained its progressive aesthetic well into the Internet era when the company introduced Life Splicing, a series that intercut skate footage with artistic videography techniques by several pioneering video artists. Despite the brand's countercultural bent, it was a consistent presence on the skateboarding scene, respected by newcomers and old-timers alike. However, The Workshop's story gets complicated much later on, when it became the subject of ownership shuffles. In a 2014 blog post, writer Willy Staley attempted to lay out the timeline. With several MTV shows under his belt, a minted Rob Dyrdek acquired DNA Distribution–the company that owns Alien Workshop—from Burton Snowboards. Any mailroom-to-the-boardroom narrative was cut short, however, when Dyrdek sold DNA to a California-based "premier action sports retail and consumer brands company" called Pacific Vector Holdings (or PVH) after just 20 months of ownership. What was once a rebellious outlier was now a page in a corporate portfolio. In 2013, AWS stalwarts Anthony Van Engelen, Jason Dill and Mikey Taylor all announced their departure from the brand and just two years after being bought-out, Alien Workshop was declared dead on the dissection table.
In 2015, just six months after the fallout with PVH, the brand mounted a resurrection campaign. The Sovereign Sect deployed Van Boening as a press liaison, telling various skate outlets that AWS was back with an all-new team of ams, a new distribution deal with Tum Yeto, and a new headquarters inside of a "former top-secret nuclear weapons research bunker capable of withstanding an atomic blast," hence the title of the brand's last video, Bunker Down. When pressed on the brand's renaissance, Van Boening said, "Rob [Dyrdek] is one story, but convincing Mike Hill that things would be different is another thing entirely. Without Mike Hill's hand in this, there is no Workshop. Period."
Hill's collaboration with Supreme, then, is not so much out of the blue as it is a long time coming. Hill's dioramas are as vivid and striking as they ever have been, but they acquire an air of artistic sophistication when the audience is clued into their role in skateboarding history — a symbol of singular originality and rebellion, 27 years later.