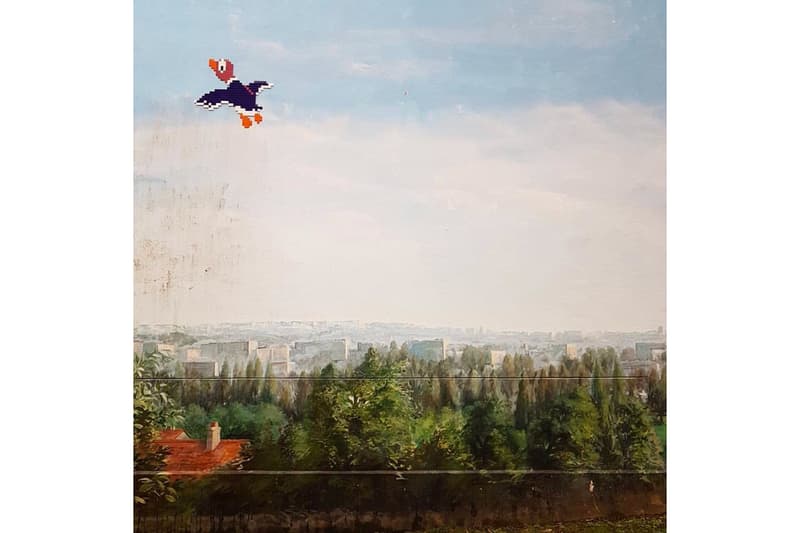 Invader Reveals New 'Duck Hunt' Mosaic in France
A piece of nostalgia.
---
Earlier today, Invader took to Instagram to unveil a new mosaic inspired by Nintendo's iconic Duck Hunt shooter game for the NES console. The artwork specifically targets the 8-bit waterfowl and is located at Mustafa Shokay park in the eastern suburbs of Paris, France.  In fact, not long ago, the renowned French artist presented a video game-centric solo exhibition titled "Hello, My Game Is…" at Le Musée en Herbe.
Take a look at the piece above and head over to the artist's official page to learn more.